"I'm Gonna Love You Through It," by Martina McBride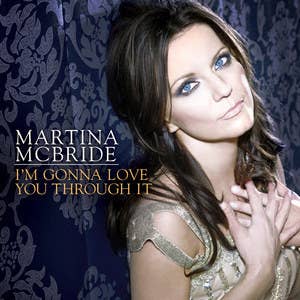 "I'm Gonna Love You Through It," by Martina McBride is a song for the true fighter, one who takes the support of family and friends and runs with it. This is an empowering and inspiring song and Martina McBride successfully restores hope in all those who need it. This song is not only meant for a survivor but it can be applied in any difficult circumstance. It expresses the hope that a tragedy like cancer hits a community just as hard as the patient, and everyone has to fight through it. I encourage you to watch the music video, as it is an inspiring story from many women (even celebrities) who have had to fight through this horrible disease. It has truly become an anthem for the cancer survivor.
"Live Like You Were Dying," by Tim McGraw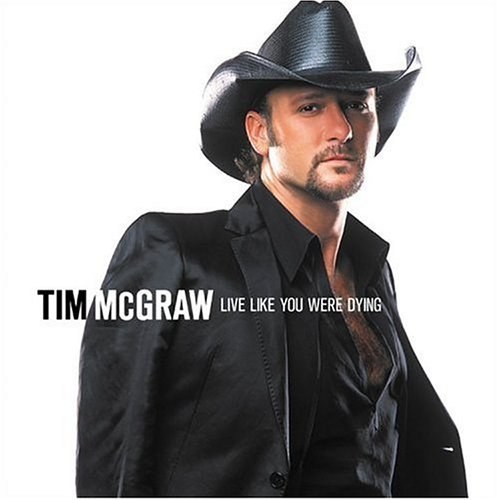 Tim McGraw tells us to live our lives to the fullest in one of his #1 hits, "Live Like You Were Dying." The song is a story about a guy who gets diagnosed with cancer and has to make crucial life decisions and decides to live every moment as if it his last. He is talking about going skydiving, rocky mountain climbing and riding bulls, and doing things as if it was his last day alive. Does he give up hope? No. He takes up life by the reigns and goes for it. This song is an inspiration, not only for cancer patients but for everyone. We are never sure when our last breath on Earth will be so why not live it as if it could be tomorrow? This song perfectly captures the realization of fulfilling your life after finding out you might not have enough time. It's also accepting your condition and finding peace within yourself during this impossible time.
"Tough," by Craig Morgan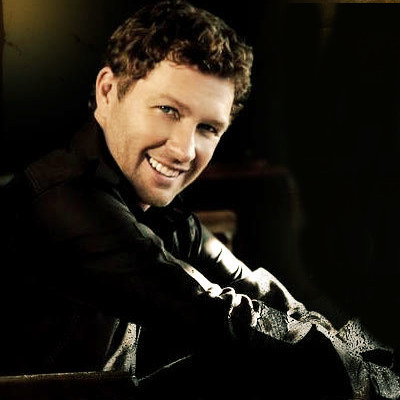 "Tough," by Craig Morgan is a powerful story about a woman who survived breast cancer and is now a fighting and hard working mother, who is strong and pushes on in life despite her disease. This is a very empowering message that breast cancer survivors are some of the strongest people on Earth. The father thought he was a big tough strong man and his wife has gone through so much more in her lifetime and is a stronger person than he is.
"Skin (Sarabeth)," by Rascal Flatts
"Skin (Sarabeth)," by Rascal Flatts is a song about a little girl who gets cancer and is afraid of the life she has in front of her. It goes on to describe her life with the normal milestones such as prom and finding her true love. The title comes from a part of the song when her prom date takes off his hat and has shaved his head in order to show his love and support for her. It gives children a positive light to a dark and scary situation. I encourage anyone to listen to it without shedding a tear, I have yet to accomplish that.
"Stronger Than That," by Craig Campbell
"Stronger Than That" is a song by Craig Campbell inspired by a family member suddenly becoming diagnosed with cancer. This song is a direct approach to cancer saying bring it on I wont back down I dare you. This is a very inspirational song that encompasses a fighter's strength and heart.
"This is Country Music," by Brad Paisley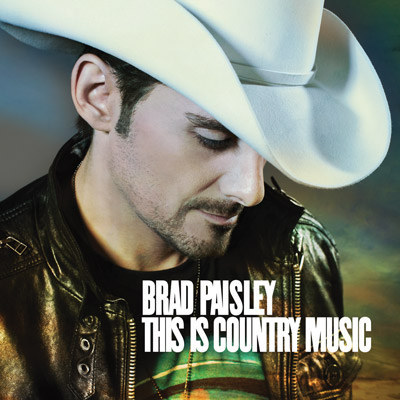 "This is Country Music," by Brad Paisley discusses the boundaries that country music crosses. The song says, Cancer is a serious topic and is hard to take in but country music crosses that boundary sometimes to help with grief or other times to give strength and power to those who truly need it. Brad Paisley also says "So turn it on, turn it up, and sing along/ This is real; this is your life in a song/ Just like a road that takes you home/ Yeah this is right where you belong/ This is country music." Country music helps us with some of the hardest times in our lives, for some that means something as tough as cancer.
Country Music is the genre that pushes the boundary on challenging issues and hard to swallow ideas. Musicians seem to tip-toe around the topic of cancer as it is a risk to their popularity, but these 6 artist prove otherwise.
Sources: http://fightcolorectalcancer.org/do-something/raise-awareness/stronger-than-that/, https://aboveandbeyondcancer.org/10-best-cancer-fighting-songs-ever/, http://www.slate.com/articles/life/the_spectator/2007/05/cancer_comes_to_country_music.html, http://tasteofcountry.com/martina-mcbride-im-gonna-love-you-through-it-lyrics/, https://en.wikipedia.org/wiki/Live_Like_You_Were_Dying_(song)