Brazilians were surprised by the involvement of an infamous American actress in their presidential campaign this morning: Lindsay Lohan herself. Lindsay tweeted in support of Aécio Neves, the opposition candidate (who happens to be a notorious partygoer himself and has been harassed all his political life by strong rumors of cocaine consumption). Lindsay is very well-known not only for her part in Mean Girls, a big hit in Brazil, but also for her, um...misbehaviors.
So, it didn't take long for the internet to go crazy about it.
Please.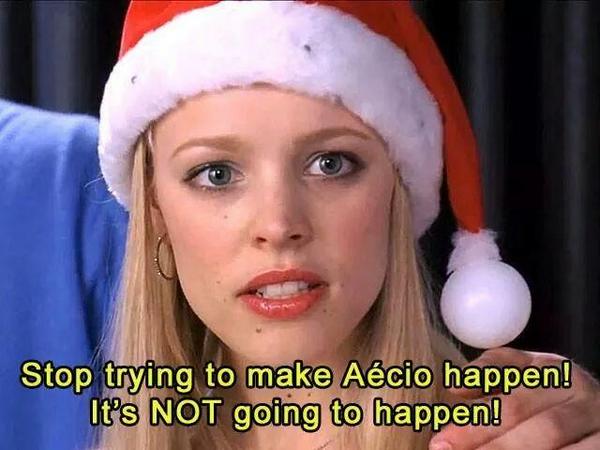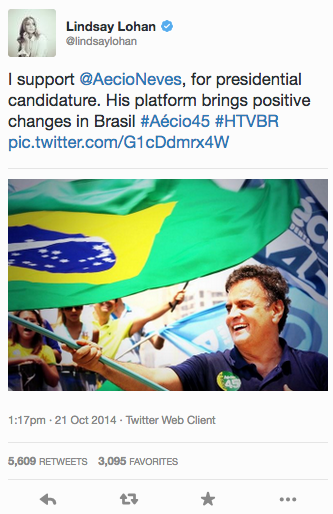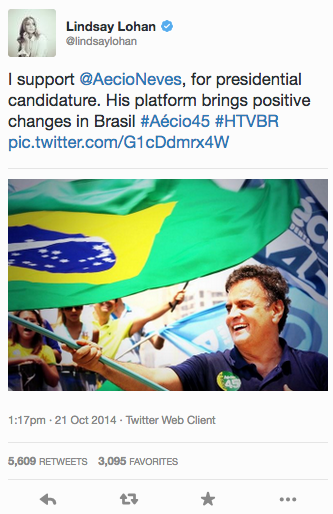 In conclusion: