1.
Anthony Perkins 3.
Spencer Tracy 4.
George Cukor 5.
Cole Porter 6.
Greta Garbo & Mercedes de Acosta
Greta Garbo was an Academy Award-nominated actress best known for Anna Karenina and Camille. Mercedes de Acosta was a poet, playwright, and novelist.
In William J. Mann's Behind the Screen: How Gays and Lesbians Shaped Hollywood, he writes, "For a time in the 1920s, [Garbo] lived openly with John Gilbert; later, she conducted her relationship with playwright and poet Mercedes de Acosta with similar directness and lack of pretense."
Garbo was reportedly very controlling but photographer Cecil Beaton recorded in his 1958 memoir, "Mercedes is [Garbo's] very best friend and for 30 years has stood by her, willing to devote her life to her."
Mann writes that the public sensed that Garbo was not like most women, with photos of her and Dietrich, both wearing pants, running under the banner "Members of the Same Club."
7.
Charles Laughton 8.
Rock Hudson 9.
Cary Grant & Randolph Scott
Cary Grant was an English actor and considered one of classic Hollywood's definitive leading men. He was nominated twice for an Academy Award for his roles in Penny Serenade and None But the Lonely Heart. Randolph Scott was an actor best known for Heritage of the Desert, a film that established him as a Western hero.
Cary Grant was married to Barbara Hutton, but he was sharing his house with actor Randolph Scott when Full Services's Scotty Bowers met him. Scott was also married.
When Bowers was with Grant and Scott, he writes, "The three of us got into a lot of sexual mischief together. Aside from the usual sucking — neither of them were into fucking, at least not fucking guys, or at least not me — what I remember most about the first encounter was that Scott really liked to cuddle, and talk, and was very gentle."
Grant and Scott's relationship lasted for years. They eventually ended up sharing a home together behind the famed Chateau Marmont Hotel in Hollywood as well as their Malibu beach house.
10.
Tyrone Power 11.
William Haines & Jimmy Shields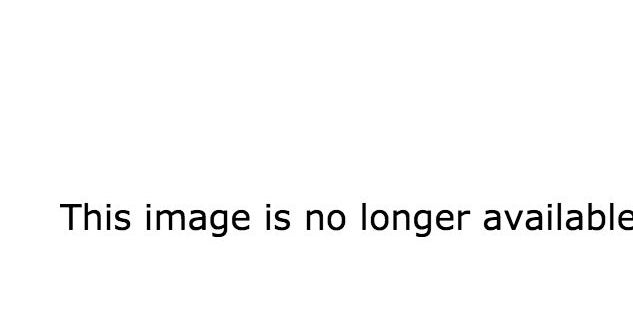 William Haines was the No. 1 box-office silent film star in the country for just one year — 1930 — but he was in the top 10 for another five, from 1926 to 1931. He was most known for The Midnight Express and Brown of Harvard, but he gave up acting in his thirties when MGM didn't approve of his sexuality.
Haines was rumored to have stormed out of MGM mogul Louis B. Mayer's office when he insisted that Haines give up his relationship with his lover, Jimmy Shields.
"My happiness with Jimmy is more important than my career in your lousy motion pictures, Mr. Mayer," Haines is reputed to have said.
In William J. Mann's Wisecracker: The Life and Times of William Haines, Hollywood's First Openly Gay Star, Mann writes that Haines met Shields in early 1926. "I think Billy picked him up on the street," said Arch Case, who became a friend in the 1950s.
Jimmy was a sailor and had been born James Shields Fickeisen and didn't have money, so Haines found him a job at MGM as an extra and stand-in. Haines indulged him, and Mann writes, "As the steady boyfriend of movie-star William Haines, Jimmy took himself quite seriously — ironically affecting the kind of attitude Billy loathed in others."
"Jimmy's real name was Fickeisen," said longtime friend Michael Pearman. "I'd always tease him, calling him Chicken Fricasee. He didn't think it was funny. He didn't really have any sense of humor."
Jimmy realized how well-off they were, and his nephew, Charlie Conrad, said, "Jimmy was quite bountiful throughout his life. He loved very good things, and I received many beautiful items from him."
Mann describes how Haines and Shields' relationship was the first openly gay relationship in Hollywood. Reporter Samuel Richard Mook described the house they shared together as very "uncommon" and a blend of colonial New Orleans and 18th century England. They had lavish dinner parties, and at one party, Haines provided necklaces made of gardenias for all the female guests. Mann writes, "In 1927, he had the town eating out of his hand."
12.
Vincent Price & Coral Browne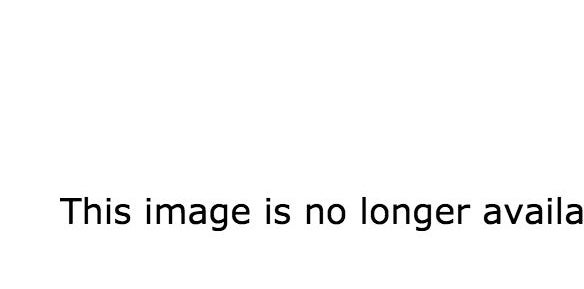 Vincent Price was best known for his career in horror films, most notably for House of Wax and The Fly, but he received the only award nomination of his career for his performance as Mr. Maranov in The Whales of August. Coral Browne was an Australian-born actress most known for Auntie Mame and The Killing of Sister George.
In Full Service, Scotty Bowers writes that Browne "worked primarily in England and although she was a dyke — I know because I would fix her up with many tricks with young women in future years — the couple were devoted to one another."
Bowers writes that they didn't have a sex life for years, and Bowers was sleeping with Price. He writes, "Sex with him was pleasant, unhurried, gentle. There was what I can only refer to as a kind of refinement about it. It was erotic, tantalizing, fulfilling. High class stuff all the way."
13.
Peter Bull 14.
Marlene Dietrich 15.
Ramon Novarro 16.
Tennessee Williams 17.
Marie Dressler & Claire Du Brey
Marie Dressler was the heavyset mother figure of the movies who won an Academy Award for Min and Bill. Her life partner was her secretary, Claire Du Brey.
Du Brey, who died at age 100 in 1993, left behind a frank, unpublished memoir of her relationship with Dressler, according to William J. Mann in Behind the Screen: How Gays and Lesbians Shaped Hollywood. She didn't mention sex, but she didn't shy away from their intimacy either, whether in shared hotel rooms or in quiet domestic evenings at home.
When Dressler was younger (she was 61 in 1930), she consorted with many in the lesbian subculture of New York, including Elisabeth Marbury, Elsie de Wolfe, and Anne Morgan, but when Dressler died in 1934, it was Du Brey who sat in the front pew.
18.
Lilyan Tashman Claudette Colbert was a French-born American actress who won an Academy Award for It Happened One Night.
She said, "No man ought ever to marry an actress. A man can be ideally happy only if he is married to a woman who is completely interested in him. An actress never is."
"We used to call her 'Uncle Claude,'" Don Bachardy told William J. Mann in Behind the Screen: How Gays and Lesbians Shaped Hollywood, the lover of the writer Christopher Isherwood. "Actually, I think she's really a good example of a very closeted situation. Only well within her own circle did they know the truth."
When Robert Shaw first met Claudette in the late 1950s, she was very close with a painter, Verna Hull. They broke up and Helen O'Hagan became her constant companion. "I don't know if she ever used the word (lesbian) or not," Shaw said, "and I know she cared about Jack Pressman (her husband) a great deal. But after he was gone, she told all her friends they should treat Helen the way they had treated Jack — as her spouse."
She was rumored to have also had an affair with Marlene Dietrich.
20.
Janet Gaynor
21.
Kay Francis 22.
Noel Coward