Slow Cooker Sesame Chicken (Under 300 Calories)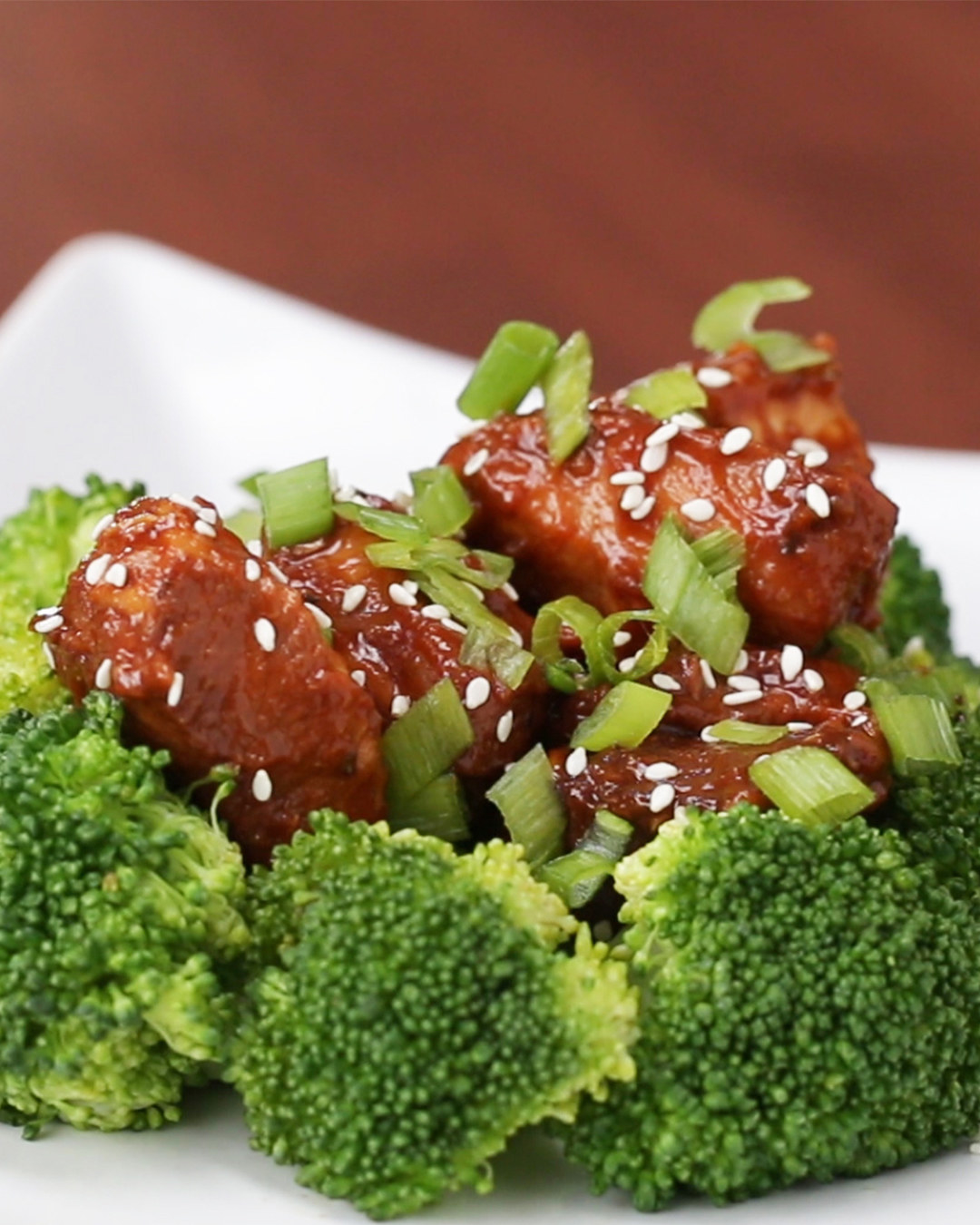 INGREDIENTS:
For the sesame chicken:
3 (8 ounce) chicken breasts
1 teaspoon ground pepper
⅓ cup low-sodium soy sauce
⅓ cup honey
2 tablespoons tomato paste
3 cloves garlic, minced
1 teaspoon sriracha
1 teaspoon ground ginger
1 teaspoon sesame oil
2 tablespoons rice vinegar
¼ cup water-
1 tablespoon cornstarch
6 cups broccoli
For the garnish:
2 teaspoons sesame seeds
2 tablespoons green onions
PREPARATION:
1. Cut the chicken breasts into bite-size pieces and place in a slow cooker.
2. Season the chicken with pepper. Add low-sodium soy sauce, honey, tomato paste, garlic, sriracha, ground ginger, sesame oil, and rice vinegar. Stir and cover.
3. Cook on low for 2 hours.
4. Remove the chicken from the slow cooker. Mix water and cornstarch to make a slurry and pour into the leftover juices.
5. Cover and let sit on low for 15 minutes.
6. In the meantime, steam broccoli in a colander over some boiling water. Cover with a lid and let sit for 8-10 minutes or until the broccoli is soft.
7. Add the chicken pieces back into the sauce and stir until chicken is well-covered.
8. Serve chicken on top of the broccoli.
9. Enjoy!