Cinnamon Roll Pull-Apart Bread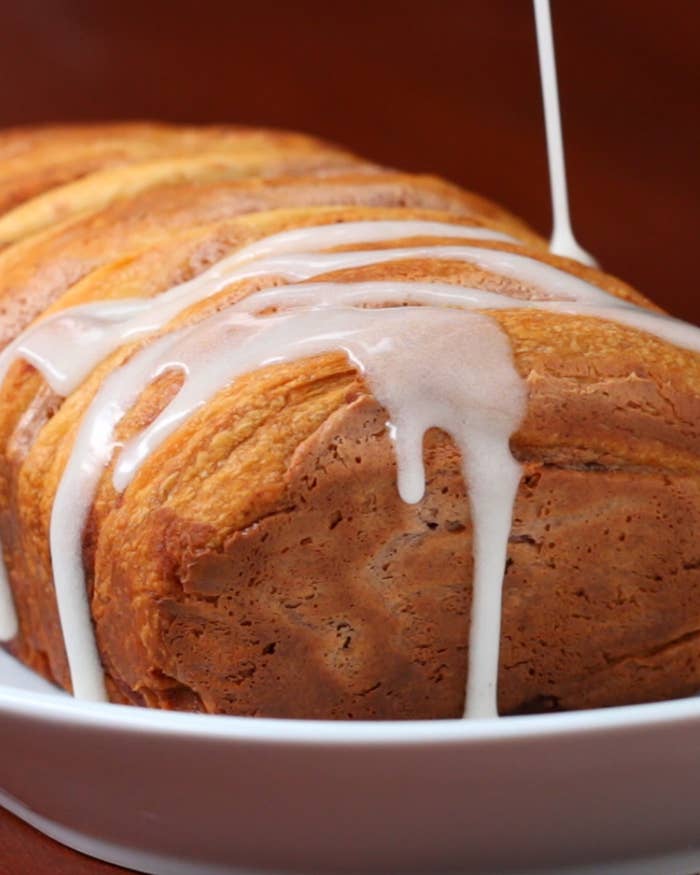 INGREDIENTS
8 ounces cream cheese
2 tablespoons sugar
1 teaspoon cinnamon
8 unbaked cinnamon rolls
PREPARATION
1. Preheat oven to 325˚F/160˚C.
2. In a bowl, combine cream cheese, sugar, and cinnamon.
3. On a floured surface, flatten each cinnamon roll and spread cream cheese mixture on top.
4. Cut flattened roll in half and place one half on top of the other. Repeat for the rest of the cinnamon rolls.
5. Line a loaf pan with parchment paper. Lay the pan vertically on its side, and stack cinnamon rolls cut side facing the bottom of the pan.
6. Cover the loaf pan loosely with foil and bake for 70 minutes, removing the foil for the last 10 minutes.
7. Drizzle with the icing that comes with the cinnamon rolls.
8. Enjoy!
Want BuzzFeed Tasty right in your inbox? Sign up for our newsletter!