Ah yeah! Guess who dropped by the BuzzFeed Tasty studios to whip up a little dish inspired by the title of their latest hit.
Their latest album, Culture II, features a track called "Stir Fry," so this was kind of a no-brainer.
The video includes a cool montage of some serious veggie-cutting, because why not?
The guest chefs threw everything in a skillet, properly seasoned the vegetables, and let it fry, baby, fry.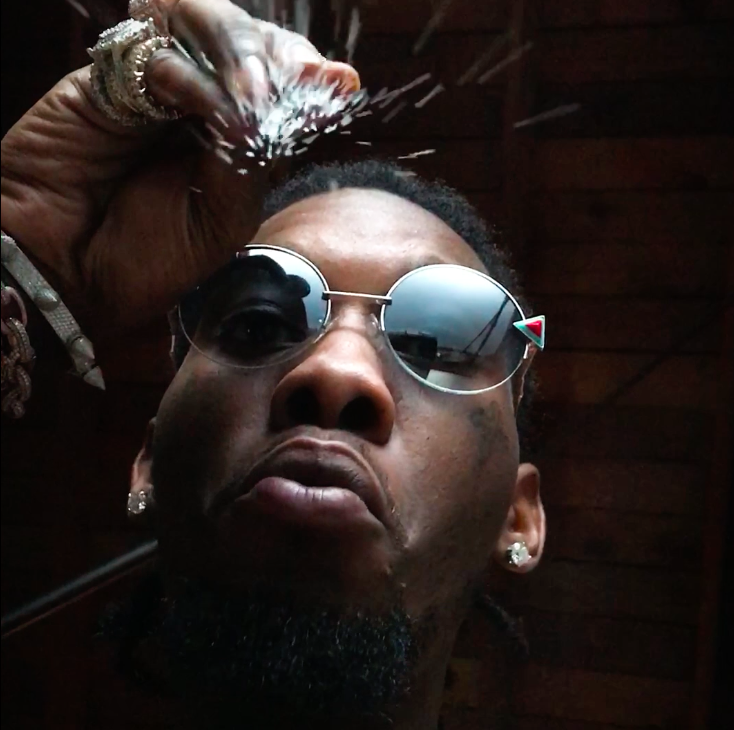 It was lookin' good.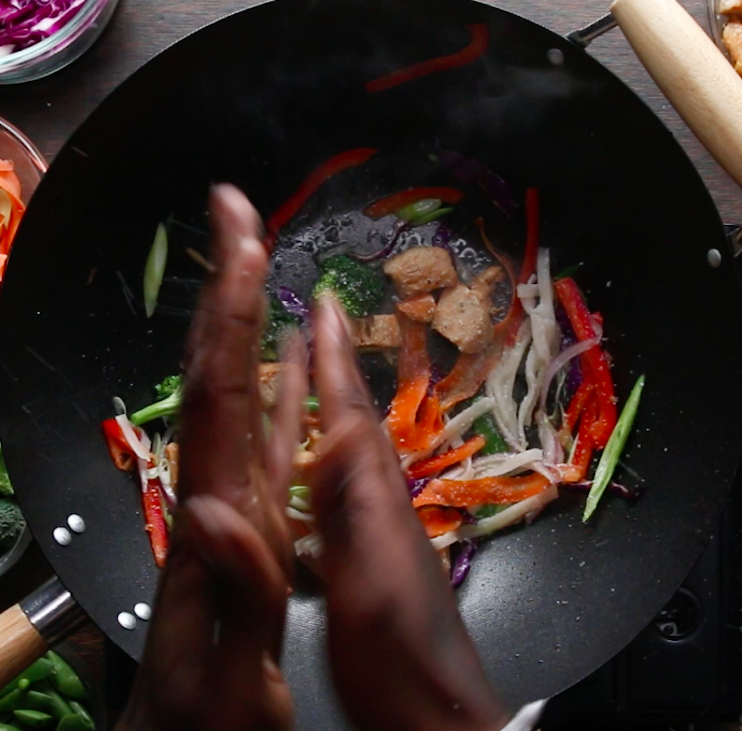 And this wouldn't be a rap video without them looking hard and showing off their ice at some point, amirite?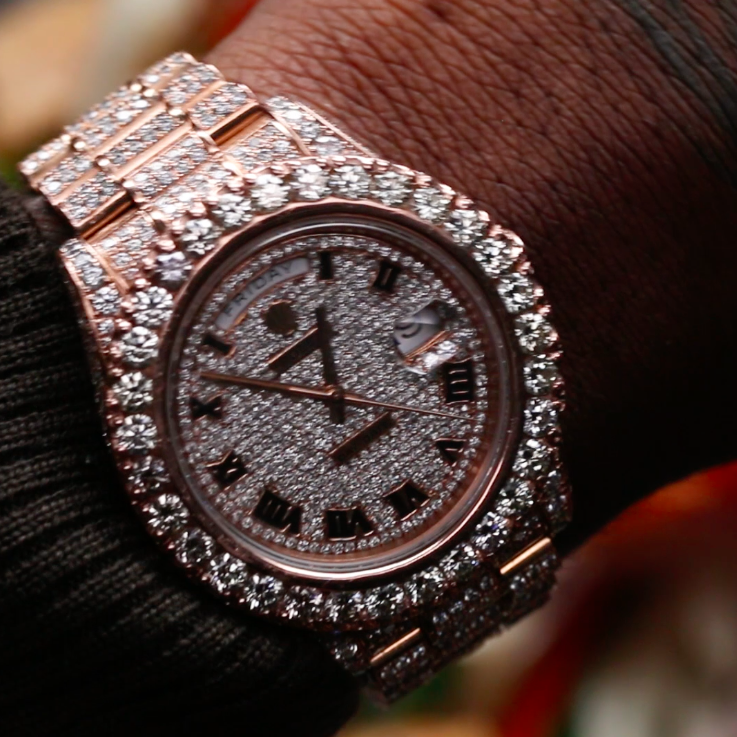 A generous amount of chicken and bacon were added, and OMG it was looking good.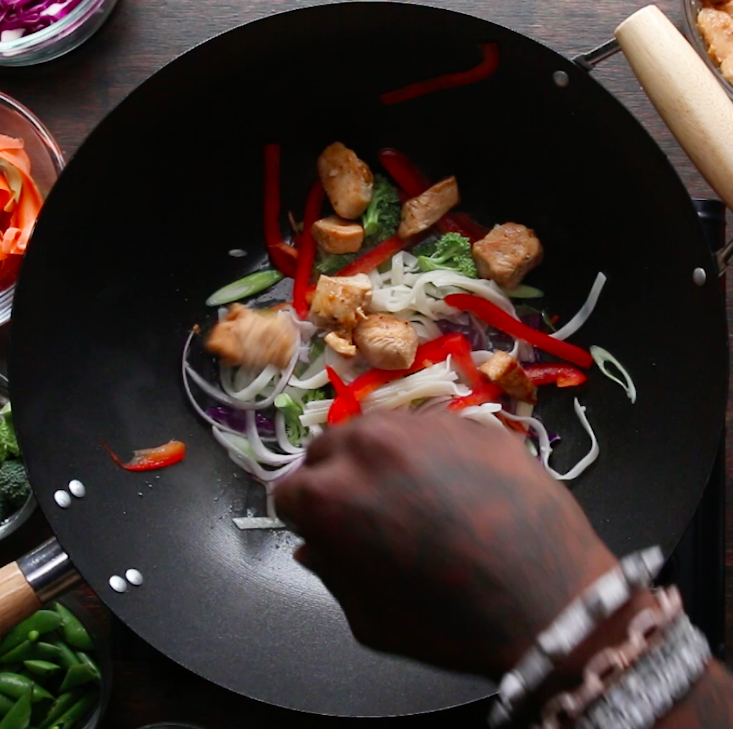 After a tad more marinating, seasoning, and flipping, that baby looked ready to eat.
And this was the final result. Are you hungry yet?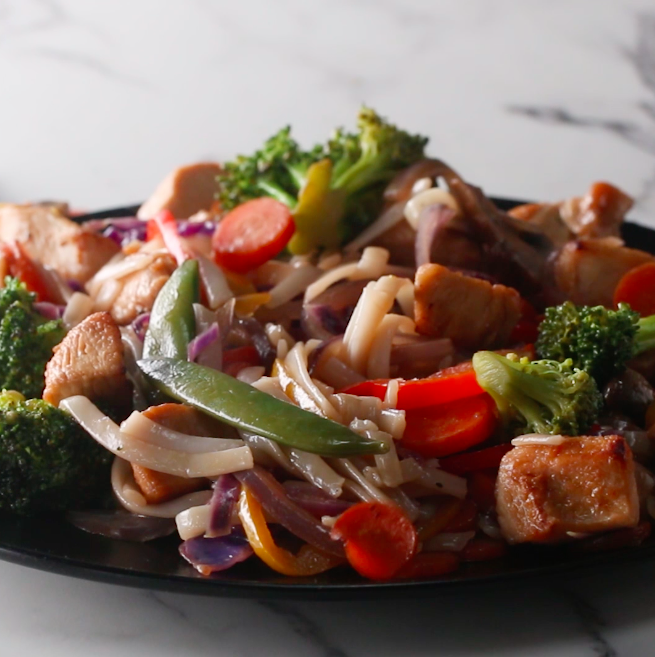 So, not only are these guys talented in the studio, but it looks like they've got mad skillz in the kitchen, too!