Enchilada-Inspired Stuffed Shells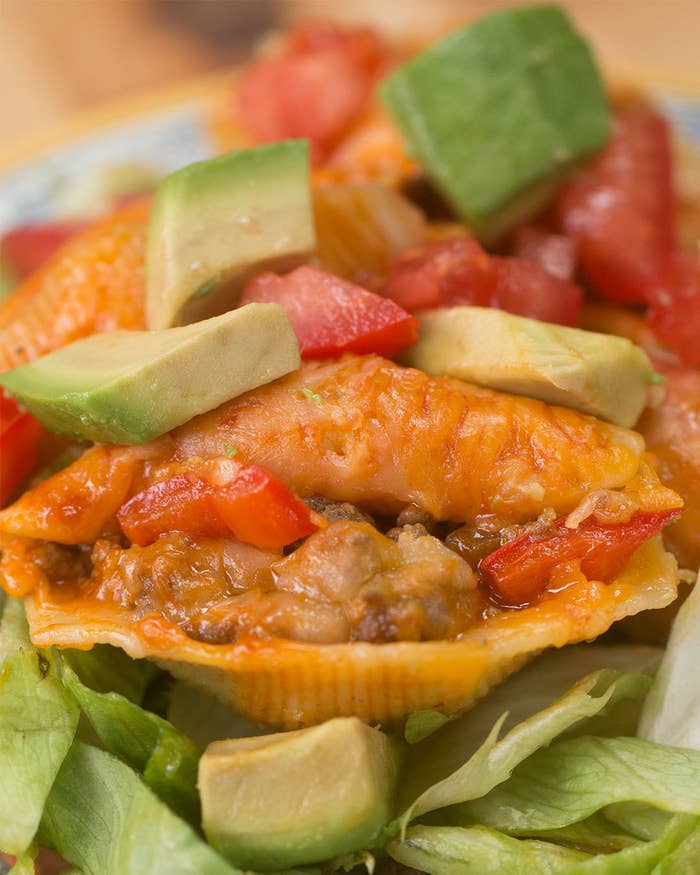 INGREDIENTS
Servings: 5
2 teaspoons oil
½ cup onion, diced
2 cloves garlic, minced
⅓ cup red bell peppers, diced
⅓ cup green bell peppers, diced
⅓ cup yellow bell peppers, diced
1 pound ground beef
1 tablespoon taco seasoning
1 pound cooked jumbo shells
1 cup enchilada sauce
1 cup Mexican cheese blend
PREPARATION
1. Preheat oven to 350˚F/180˚C.
2. In a skillet, heat oil over medium-high heat and cook onions, garlic, and peppers until translucent. Add ground beef and taco seasoning, and cook until browned.
3. Fill cooked shells with beef and place in a baking dish. Pour enchilada sauce over the stuffed shells and cover with cheese.
4. Bake for 15 minutes or until cheese is browned.
5. Enjoy!
Inspired by: Key Ingredient