Cheesy Chicken Rolled Tacos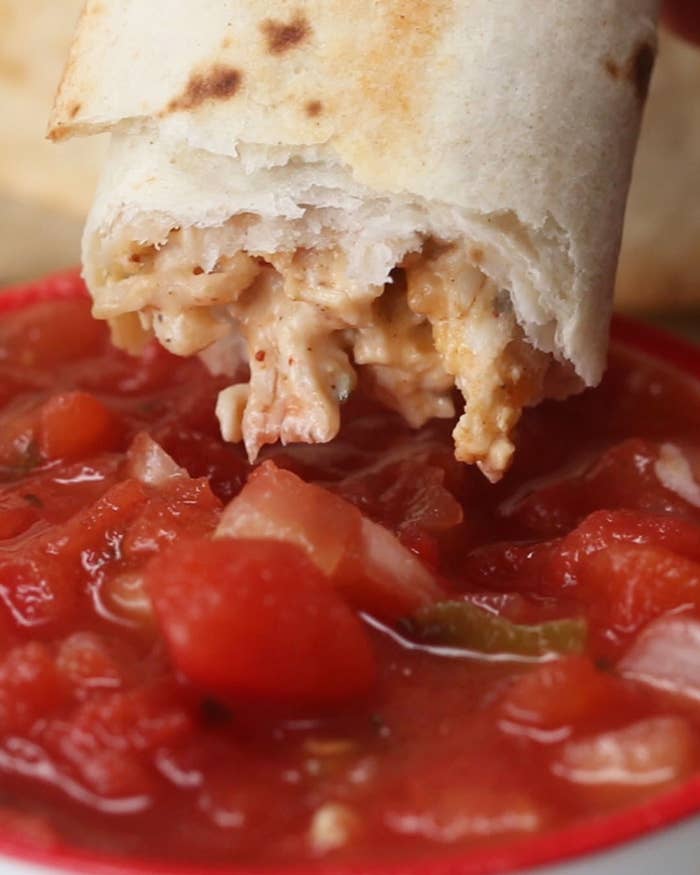 INGREDIENTS
Makes 8-10 taquitos
½ teaspoon paprika
½ teaspoon chili powder
½ teaspoon cumin
1½ teaspoons oregano
1 teaspoon garlic powder
1 teaspoon onion powder
1 teaspoon salt
½ teaspoon pepper
Olive oil, to taste
2 boneless, skinless chicken breasts
4 ounces cream cheese
¾ cup cheese blend
12 flour tortillas
PREPARATION
1. Preheat oven to 400˚F (200˚C).
2. In a bowl, add the paprika, chili powder, cumin, oregano, garlic powder, onion powder, salt, and pepper and mix to combine.
3. Place the chicken breasts on a parchment paper-lined baking sheet. Drizzle with olive oil, pour half of the seasoning over the chicken and spread on both sides of the chicken. Save the remaining seasoning for later.
4. Bake for 30 minutes, flipping halfway, or until the internal temperature of the chicken reaches 165˚F (75˚C).
5. Shred cooked chicken and add cream cheese, cheese blend, and remaining seasoning. Mix well.
6. Place a couple of scoops of the chicken mixture across the bottom third of a flour tortilla. Roll up tightly and place on a baking sheet.
7. Bake for another 15 minutes, or until golden and crispy.
8. Enjoy!
Inspired by: http://www.sixsistersstuff.com/2016/11/slow-cooker-cheesy-chicken-taquitos.html