This post has not been vetted or endorsed by BuzzFeed's editorial staff. BuzzFeed Community is a place where anyone can create a post or quiz.
Try making your own!
Hilary Duff Gives Us The Ultimate Nostalgia As Wendy Witch
Taking advantage of the latest Snapchat lens of what looks like Little Miss Riding Hood, actress Hilary Duff decided to throwback to one of her first roles.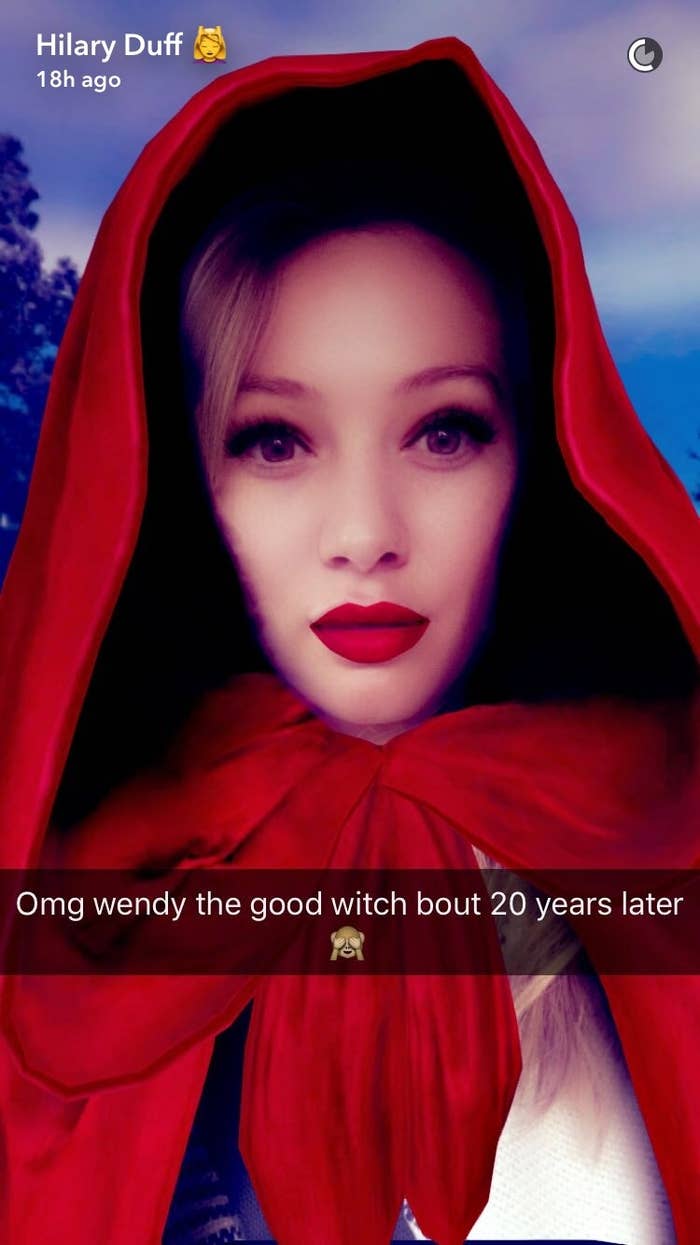 Back in 1998, Duff was Casper The Friendly Ghost's sidekick in "Casper Meets Wendy". Miss Duff was giving all of us 80's and 90's babies life with this throwback snap and instagram post.
Wow, 18 years later and she's still so adorable.
Hilary you're indeed blessed.