Cookies for breakfast?! Ohhh yeah. These sweet little bites are packed with whole grains and protein, and they'll have your kids gulping down that morning glass of milk. Recipe here.
Forget what you've heard — farro is not just for refined foodie tastes! When the fiber-rich whole grain is sweetened with apples, cinnamon, and maple syrup, it takes on a whole new, totally gobble-able identity. Recipe here.

Brussels Sprouts Grilled Cheese Sandwich
There IS a way to get your kids to eat brussels sprouts — with rich, melty cheese and crispy toasted bread. Recipe here.
Kids will have fun drizzling yogurt or sour cream in the place of maple syrup on these savory, zucchini-filled pancakes before chowing down. Recipe here.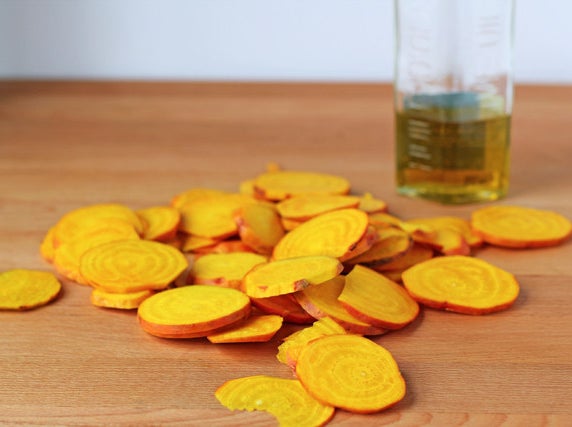 Let's face it: a crispy, salty snack makes lunchtime infinitely tastier. Deliver some vitamins and minerals into little mouths with these baked and oh-so crunchable beet chips. Recipe here.
Crispy Eggplant Sliders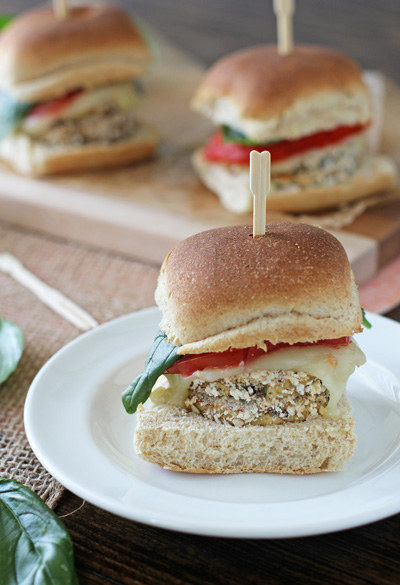 Let your kids mix the soda and BBQ sauce together and pour it right into cooker! Just knowing their dinner has root beer in it will get them excited — not to mention the sweet little kick in the tender pork. Recipe here.
With all the yummy flavors of this Chinese takeout favorite hitting their tongues, your kids won't even notice that the "rice" is actually little bits of cauliflower! Recipe here.
A boat shape is WAY cooler than a boring circular pizza shape! These crustless, veggie concoctions are as entertaining to make and decorate as they are to eat. Recipe here.
Chickpeas and Dumplings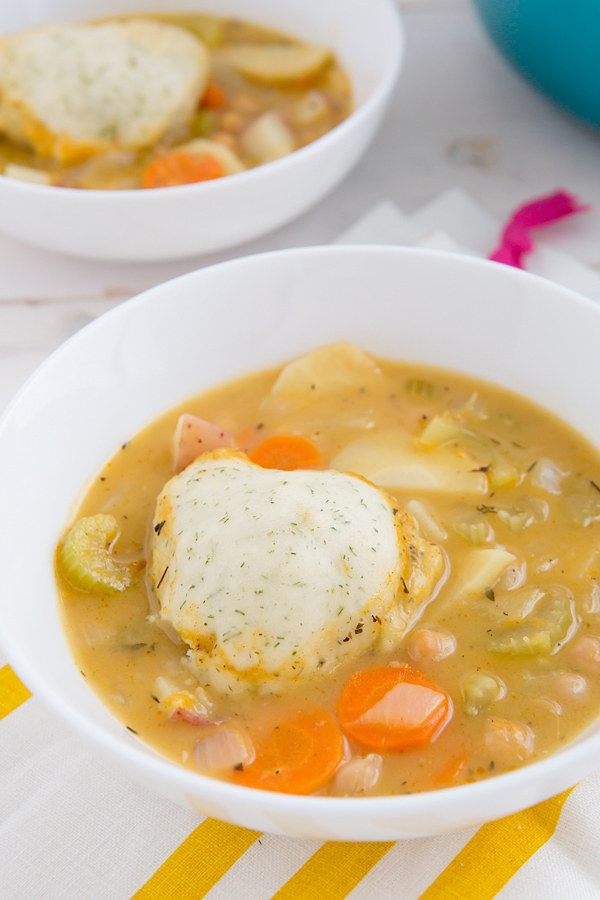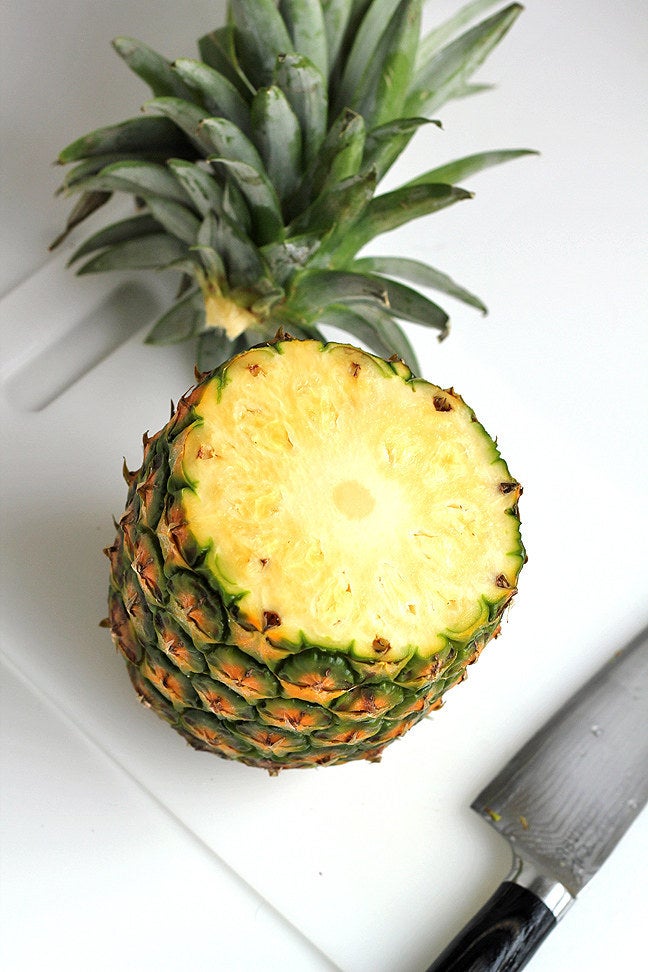 Juicy pineapple is nature's candy — and an unbeatable way to help your kids devour a low-fat, high-protein dinner. Recipe here.

You'll be cool serving your kids double or triple scoops of this light and luscious chilly favorite that contains a huge boost of Vitamin C! Recipe here.
Chocolate Avocado Cookies