Pin it!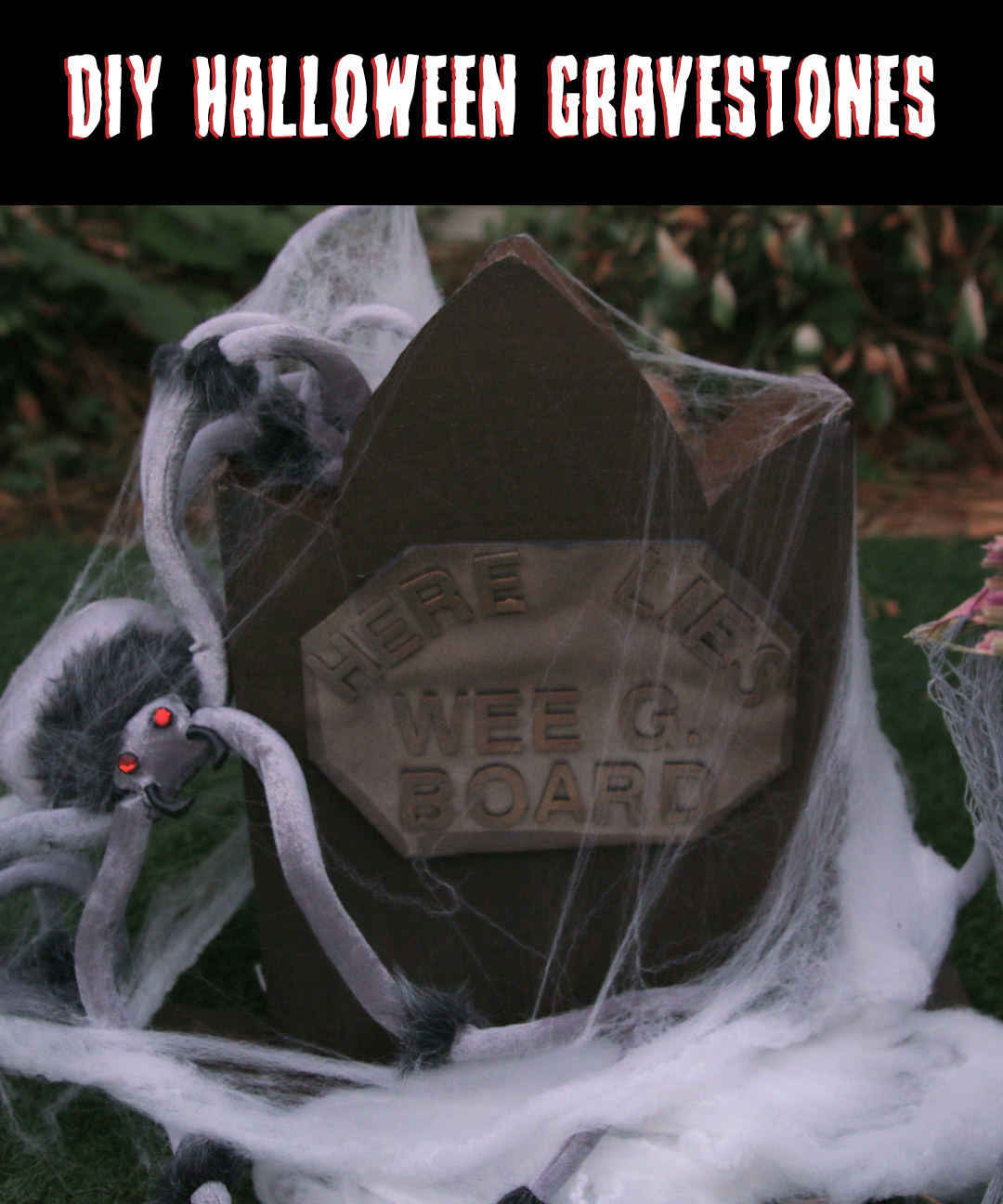 Supplies:
Mailing box
Boxcutter
Textured spray paint (use multiple colors for aged look)
Foam board
Wood letters
Hot glue gun
Craft glue
Instructions:
1. Cut frame shape for gravestone (optional).
2. Spray paint gravestone, then let dry.
3. Cut out nameplate from foam board. Hot glue letters to name plate.
4. Spray paint letters and nameplate, then let dry.
5. Using craft glue, attach nameplate to gravestone.
Time to build a graveyard and haunt your neighbors!
Follow BuzzFeed's Nifty on Facebook for more mind-blowing hacks and DIYs.