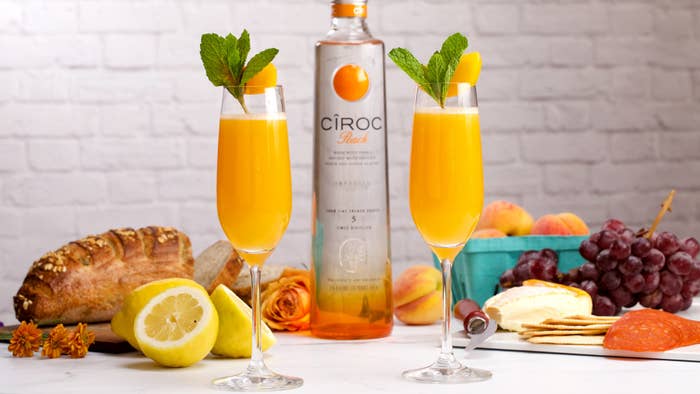 Ingredients
3 cups peach slices, fresh or frozen (if frozen, defrost first), plus more for garnish 5 tablespoons lemon juice
6 ounces Ciroc Peach
24 ounces sparkling wine
Mint sprigs, for garnish
Preparation
1. Combine peach slices and lemon juice in a blender. Blend until pureed. Strain puree through a sieve, pushing it through with a spatula.
2. Pour puree into a pitcher. Add Ciroc Peach and stir. Add sparkling wine and stir.
3. Pour into individual champagne glasses and garnish each with a peach slice and a mint sprig.