Let's face it: Adults have a pretty simple idea of what a holiday card should look like.
Kids, on the other hand, have no preconceived notions about what holiday cards should look like — which is exactly why we asked them to describe their ideal holiday card for an artist to illustrate! The results are hilariously crazy and much more fun than the standard adult-approved holiday card.
1.
"Firefighters and a construction site...and I think maybe a picture of me and my sissy."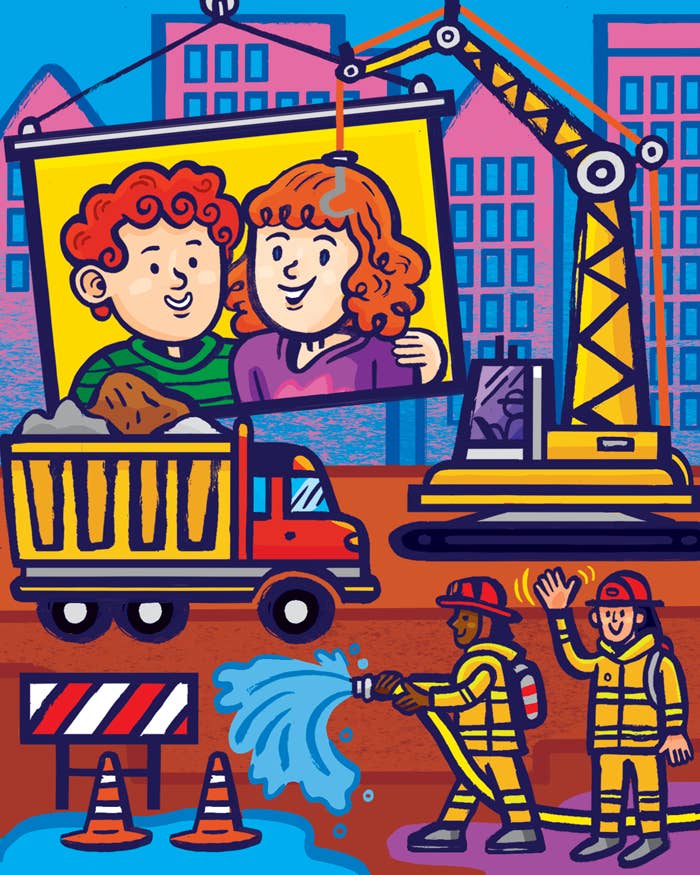 2.
"It will say 'Happy Christmas,' have presents with glitter wrapping paper, and a happy family opening presents."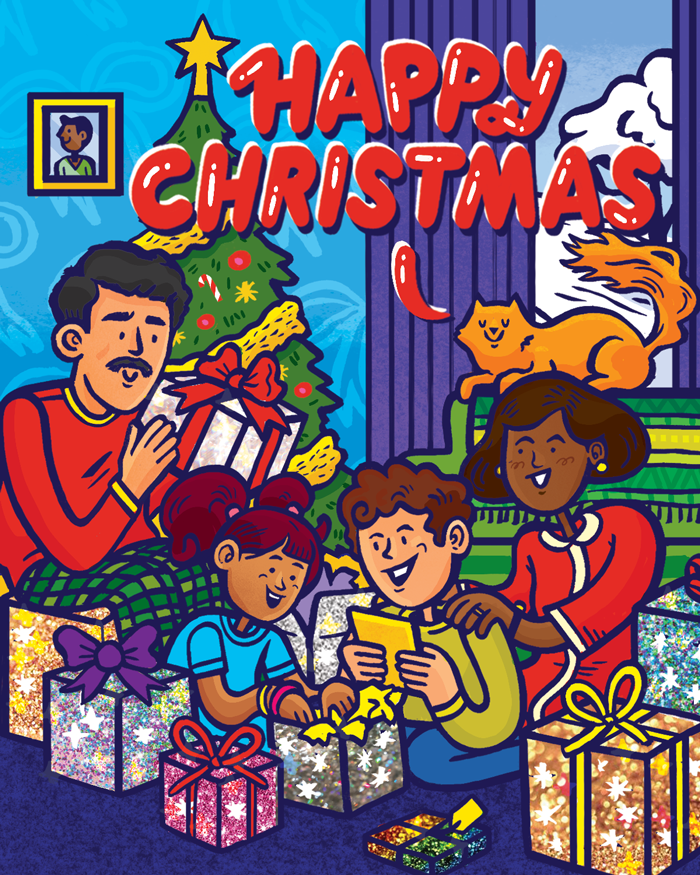 3.
"A big picture of a spiderweb, and spiders, and a fishing pole in the middle of a giant forest, and it says 'Happy Eat a Spider Day.'"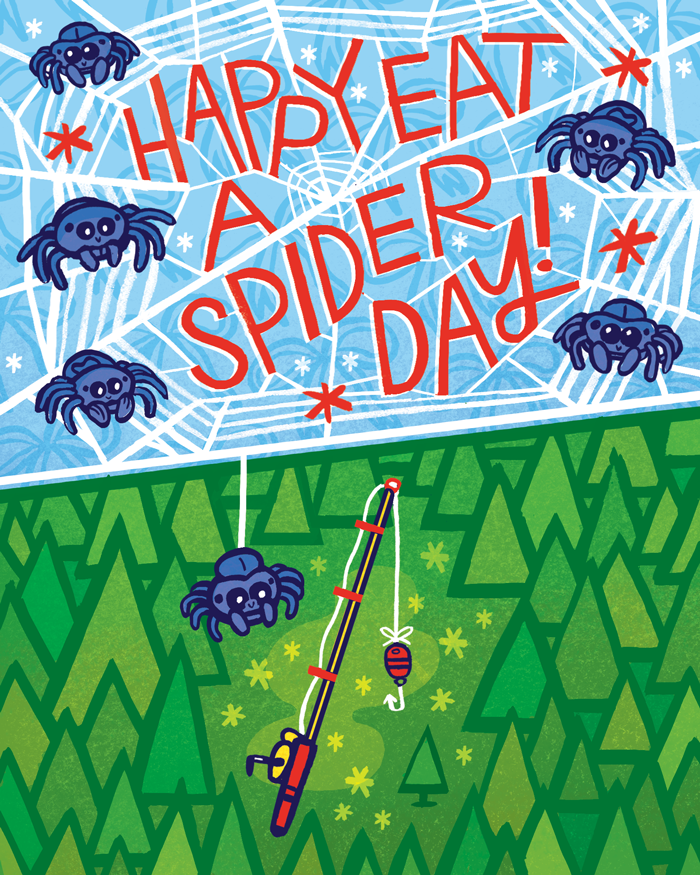 4.
"It could...hmm... It could have like a Christmas tree with a Mexican flag on top and Mexican ornaments."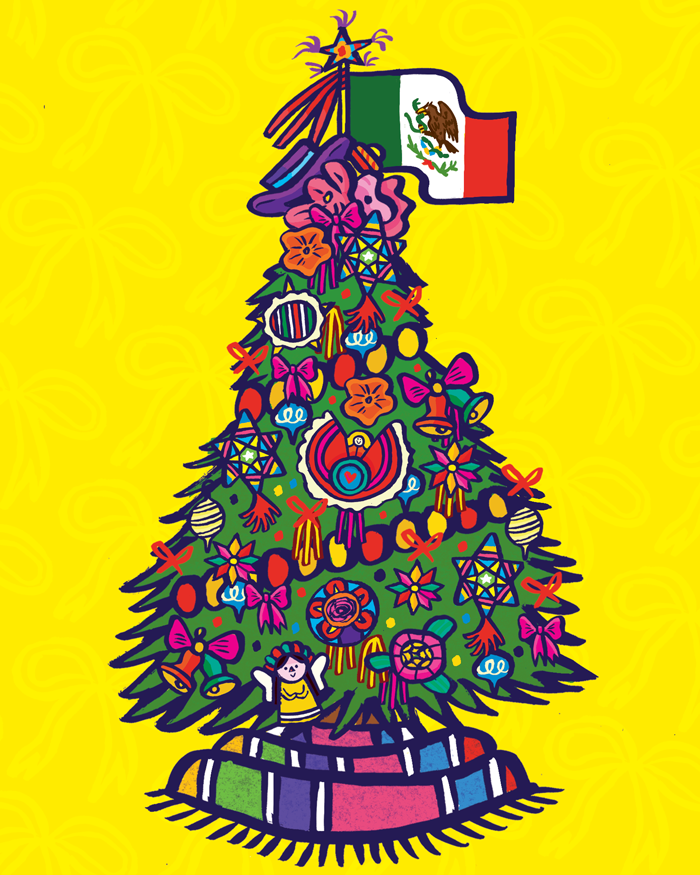 5.
"Pumpkins, spiderwebs, Santa, Hallie as a llama, balloons, and cake."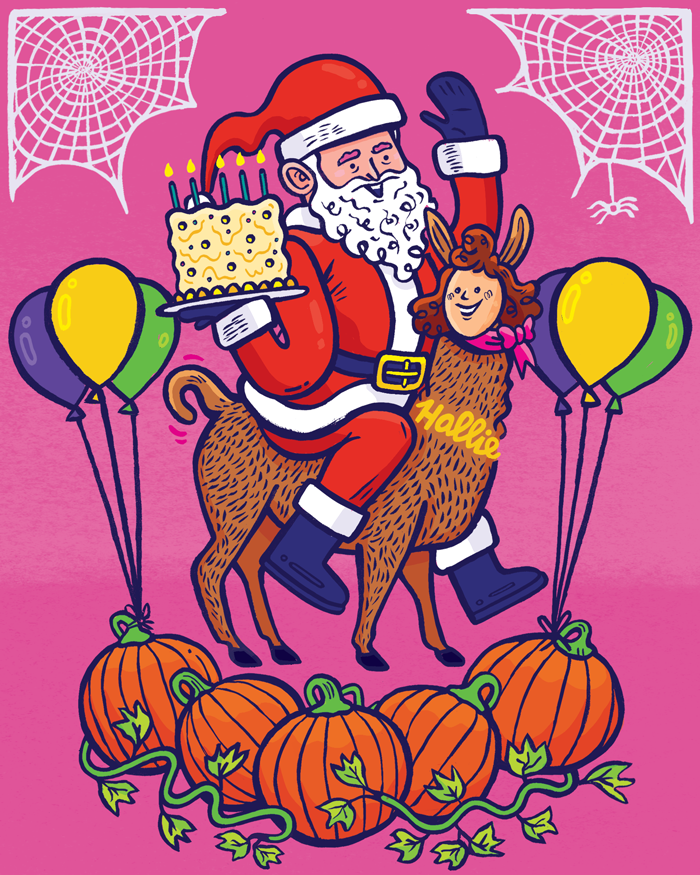 6.
"Words and a picture of us [Mattea and her dad] with a heart on it."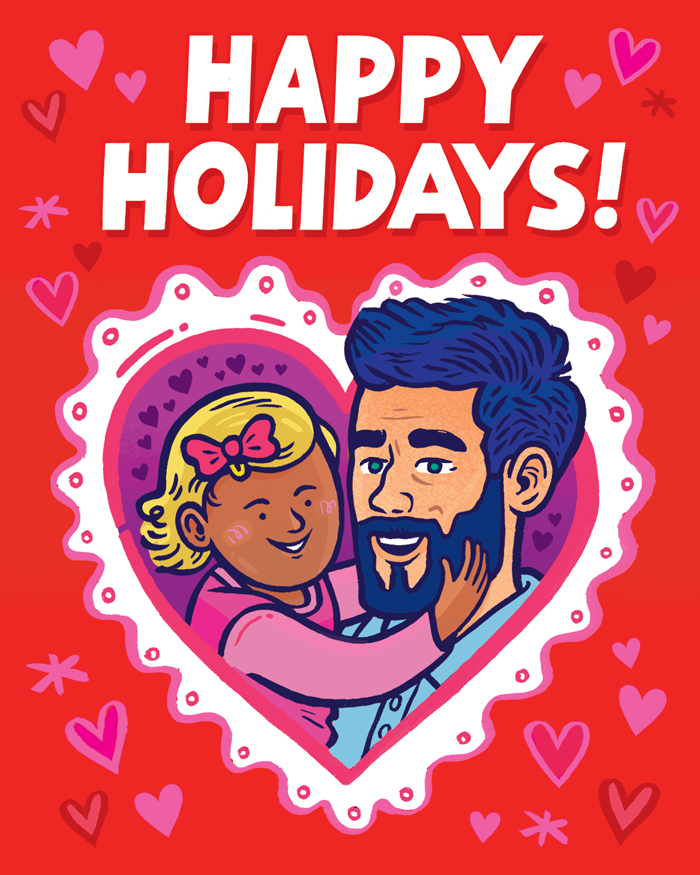 7.
"A pumpkin, and so much hearts, and a tree in winter, and a picture of myself."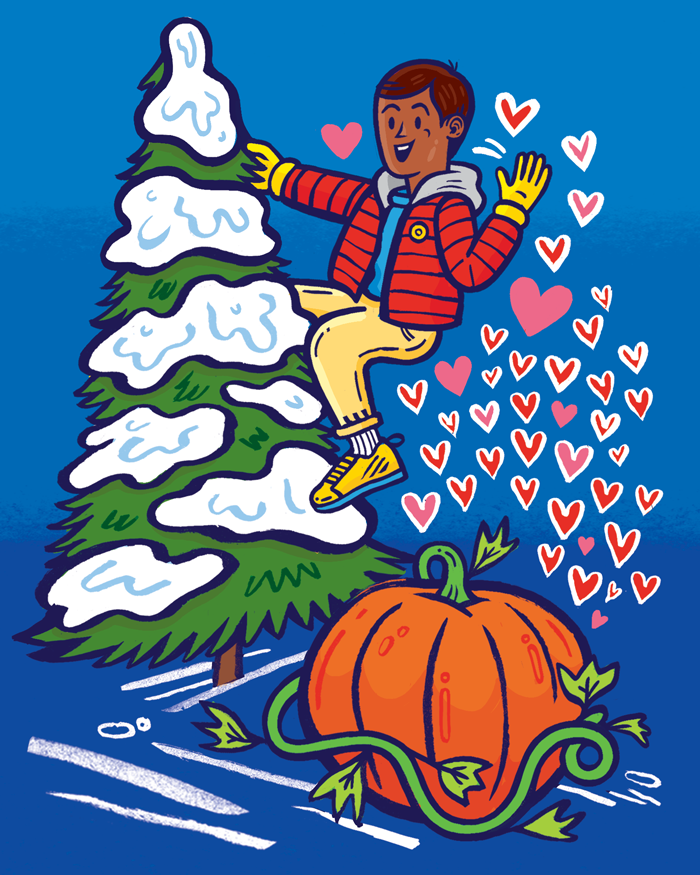 8.
"There will be a Christmas tree, a person in a Santa costume with the mouth higher than the beard, a poop emoji with a Christmas hat, a huge snowflake with a Santa hat, a flower with a Christmas hat and snow on the petals, a pink-eared puppy with a Santa hat, and a cute little bat with a Christmas hat."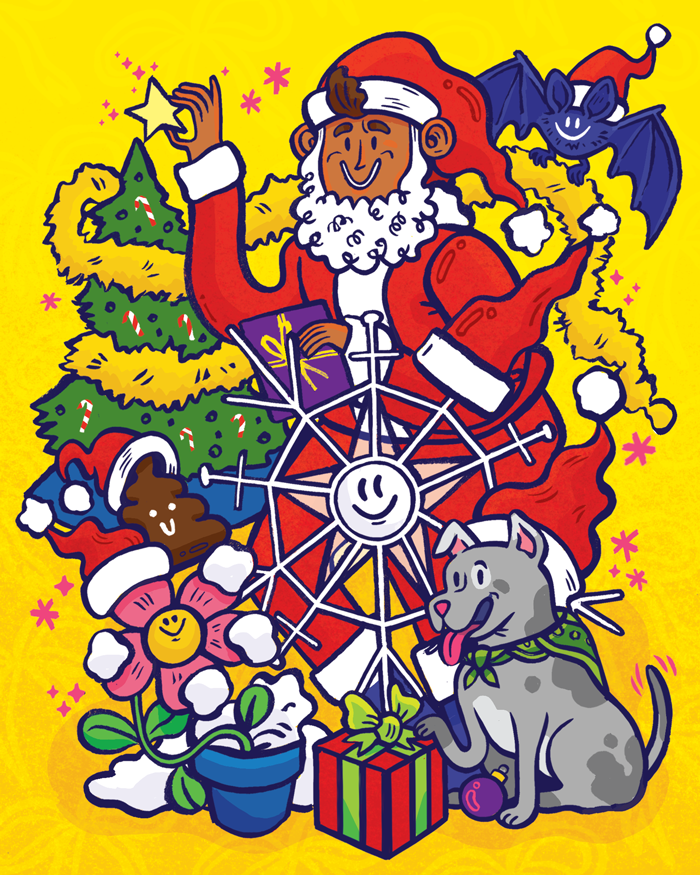 From our crazy family to yours… Get inspired by Cinnamon Toast Crunch™ to share your family's sillier side this holiday season, and hold on to those memories forever in a Chatbooks photo book.
Post your funny family photos with hashtags #HolidayOuttakes and #contest to get a free photo book and for a chance to win a year's supply of Cinnamon Toast Crunch cereal and Chatbooks photo books. More details at chatbooks.com/HolidayOuttakes.
Illustrations by Kevin Valente / © BuzzFeed