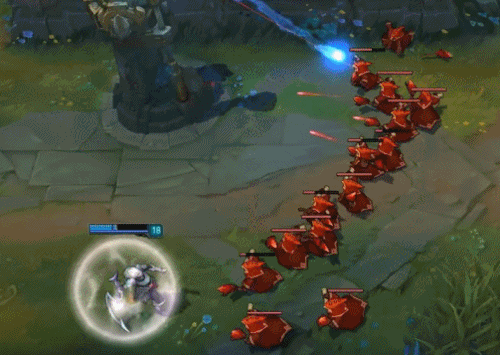 At the place where thousands of players and professionals stream their game plays like Twitch, there are numerous great strategies as well as new tricks available for the viewers to learn and implement into their games. Due to the enormous quantity of video games in the market nowadays, waiting for the experts or professionals to publish their reviews for a game is taking quite a long time since the "game ranges can be from just a few hours to well over 100 hours playtime" (Kain, 2012). Therefore, online game streaming is one of the fastest ways for gamers to acquire new things, share different perspectives and receive advice or encouragements from each other in order to win the brand-new or difficult challenges in the games without any barriers.
2. Famous streamers with variety of personalities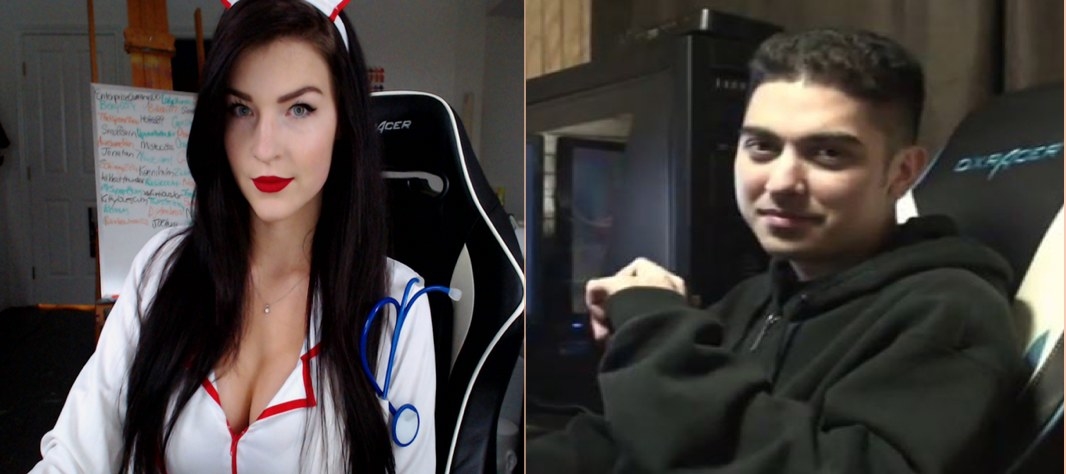 The number of users on Twitch and people who heard about it is increasing massively every day. The viewers are spending time not for only watching amazing gameplays and learning strategies, but a huge part of them are attending to observe the famous streamers as well as gamers like 'Peanut' of ROX Tiger or 'Faker' of SKT1. On the one hand, many streamers have a huge number of the fan due to their attractive appearances and hilarious speeches. On the other hand, besides showing amazing strategies in gameplays, famous streamers are also creating and maintaining their relationships with the viewers through many unique activities such as drawing, eating chili, dancing, cosplaying etc. A research studied about game streaming reveal that, "Cosplay streams get a lot of attention because people see the thumbnail and want to get closer to look at what the streamer is wearing" (Gustys, 2015). The members of Twitch prefer to spend their time to watch things that are unique and interesting, therefore, funny or sexual titles are what they usually looking for when they scanning through all the streams. With that fact, the streamers are usually establishing funny and catchy thumbnails that might help them to get a tremendous number of views and subscriptions for the gameplays.
3. Help to inform purchase games decision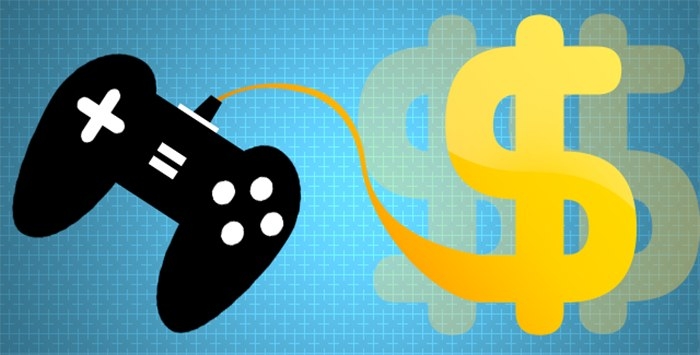 Video games in the market nowadays are quite expensive, they are usually from $15 to $80 for a game. Since people do not know much about the games, except for the trailer, it is really hard for them to decide whether they want to purchase the game or not, and is it worth for the amount money that they are going to spend. With that fact, online game streaming on Twitch is gradually becoming the best service that supporting consumers to inform their decisions. On Twitch, many streamers purchase new video games and broadcast the game plays with detailed reviews on the plots, characters and also animations. From watching the streamers playing new games and knowing exactly about the contents as well as the quality, people can be more confident in making their decisions on purchasing the video games.
4. Watch professionals and tournaments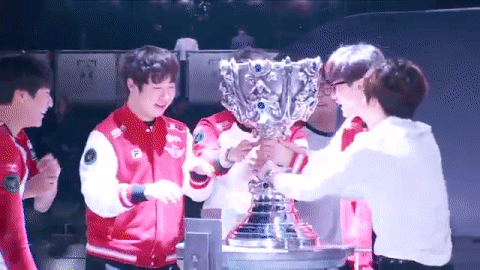 Big game tournaments like Dota 2, League of Legend or Overwatch are events that thousands of gamers especially want to attend or watch live online. Since those games are streaming live on Twitch, there is a huge number of viewers from all around the world visit the website to watch amazing gameplays between popular teams from many countries or teams within a country. For example, Riot's League of Legends World Championship streamed their tournament on Twitch and reached out to the massive online viewers, "Last year's event watched for around 179m hours, with 27m viewers tuning into the final" (Parfitt, 2015). Nevertheless, the great game plays itself is not the only reason drive the viewers to decide to attend the championship, the viewers are spending their time on Twitch because they can see the top gamers (professionals) of the game they are playing. Not all the famous gamers stream their gameplays frequently, so the supporters are likely to watch their idols in the tournaments and sent out their supports online through social media.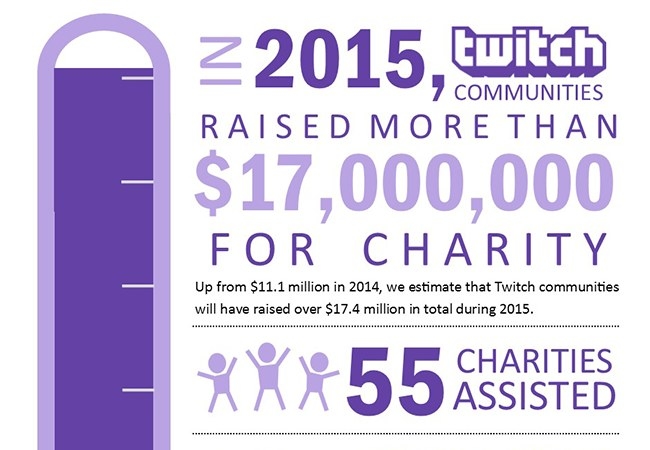 Twitch is the website that has the massive community with loyal members. On Twitch, people can create new relationships among people with the same interests, connect with the game communities through various activities such as chatting, donating, subscribing, etc. According to Streamer News, in charity donation via Twitch Blog, "Games Done Quick: $2.8 million-plus for the Prevent Cancer Foundation and Doctors Without Borders" (Matt, 2015) and more. Since Twitch is the place where thousand of people visit every day, it is the best website for people to raising funds as well as doing community activities. Furthermore, the broadcasters on Twitch are not only able to connect with the others and develop the cyberspace community, but they can additionally create their own worlds in the way they want without any obstacles. They are free to concentrate on the video games whenever they want, share their opinions or be creative in the game sphere.
References:
Effendi, T. (2016, March 19). Top 10 League of Legends Twitch Streamers. Retrieved from https://www.killping.com/blog/top-10-league-of-legends-twitch-streamers/
GamesGRABR. (2015, October 02). 12 of the Most Expensive Video Games Ever Made. Retrieved from http://www.gamesgrabr.com/blog/2015/10/02/12-of-the-most-expensive-video-games-ever-made/
Gustys, D. (2015). Game Streaming. Lulu Press. Retrieved from https://books.google.ca/books?id=W443CgAAQBAJ&dq=reasons+why+people+watching+online+game+streaming&source=gbs_navlinks_s
Kain, E. (2012, July 28). The Real Problem With Video Game Reviews. Retrieved from http://www.forbes.com/sites/erikkain/2012/07/28/the-real-problem-with-video-game-reviews/#34cf940568cd
Keller, C. (2015, August 18). Twitch and YouTube are blurring the lines between consumers and content creators. Retrieved from https://www.digitalsurgeons.com/thoughts/strategy/twitch-and-youtube-are-blurring-the-lines-between-consumers-and-content-cre/
KittyPlays. (2014). Nurse Kitty here to heal you with positivity and love. Retrieved from https://twitter.com/thekittyplays/status/528233573292052481
Matt. (2015, December 21). The Twitch Community Raises More Than 17 Million For Charity in 2015. Retrieved from http://streamernews.tv/2015/12/21/the-twitch-community-raises-more-than-17-million-for-charity-in-2015/
Parfitt, B. (2015, October 30). League of Legends World Championship opener had 1m concurrent Twitch viewers. Retrieved from http://www.mcvuk.com/news/read/league-of-legends-world-championship-opener-had-1m-concurrent-twitch-viewers/0158342
Wolf, J. (2016, February 16). 2016 League of Legends World Championship to tour North America. Retrieved from http://www.dailydot.com/esports/2016-worlds-league-of-legends/
Ratliff, J. A. (2015). Integrating video game research and practice in library and information science. IGI Global. Retrieved from https://books.google.ca/books?id=UeefBwAAQBAJ&dq=reasons+why+people+watching+online+game+streaming&source=gbs_navlinks_s
This post was created by a member of BuzzFeed Community, where anyone can post awesome lists and creations.
Learn more
or
post your buzz!
Looks like there are no comments yet.
Be the first to comment!