We hope you love the products we recommend! All of them were independently selected by our editors. Just so you know, BuzzFeed collects a share of sales and/or other compensation from the links on this page. Oh, and FYI — prices are accurate and items in stock as of time of publication.
Calling all music, audiobook, and podcast-lovers! It's that time of year again when Amazon Music is gifting you three free months of commercial-free HD streaming (with millions of your favorite and soon-to-be favorite songs and albums) when you sign up. BUT WAIT! There's more — they're *also* throwing in three months of unlimited access to thousands of audio books and podcasts too when you sign up for the Amazon Music and Audible bundle!
First, Amazon Music. Why is it so great? Well, in addition to commercial-free streaming in HD and ultra-HD, you get unlimited access to alllll the songs in the Amazon music library (and there's millions) on any device, including your Alexa.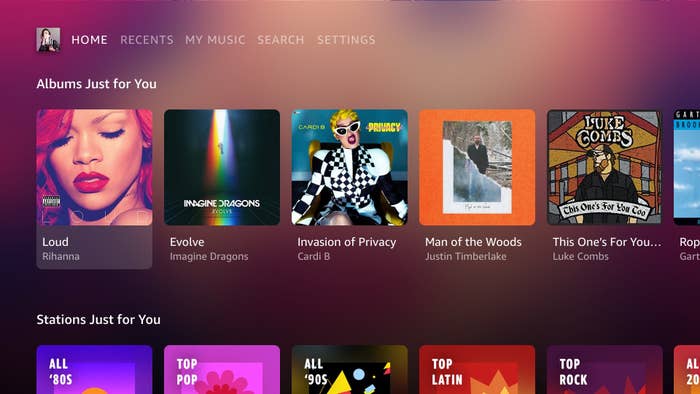 Plus, it's easy-peasy to add your favorite songs to your personal music library and create playlists. Or, if you don't have the time or creative inspiration to build your own playlist, Amazon Music still has you covered, with tons of pre-curated (and regularly updated!) playlists and radio stations.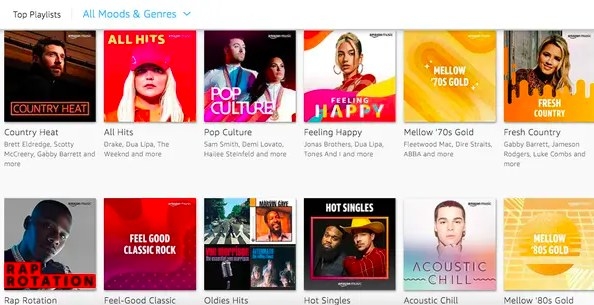 So, if you love listening to your favorite songs, playlists, and radio stations whenever you want and on any device (whether it be your smartphone, smart TV, or speaker), then Amazon Music Unlimited is for you.
Maybe that sounds like enough audio enjoyment for you, but if you're looking for even more, then tack on the Audible Premium Plus subscription to really feast your ears with thousands of podcasts, audio books, and Audible originals.
In addition to popular podcasts, Audible also includes original exclusive series, so all you podcast-lovers can explore new and exciting shows. And of course, the Audible originals are exclusive to this platform, featuring immersive drama, fascinating non-fiction, and creative tales that are specifically meant to be heard (not read).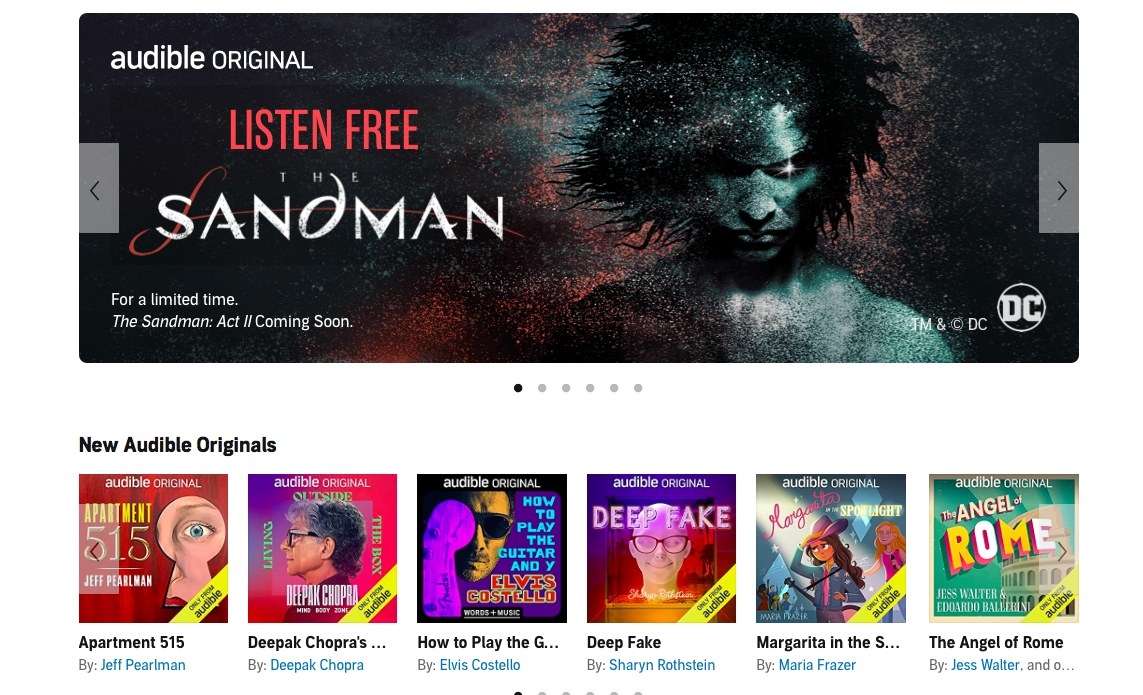 Audible also makes it unbelievably easy to browse new titles, organizing bestsellers by category and genre according to three different groups of listeners: Audible subscribers, Audible Plus subscribers (a.k.a. future you), and New York Times listeners.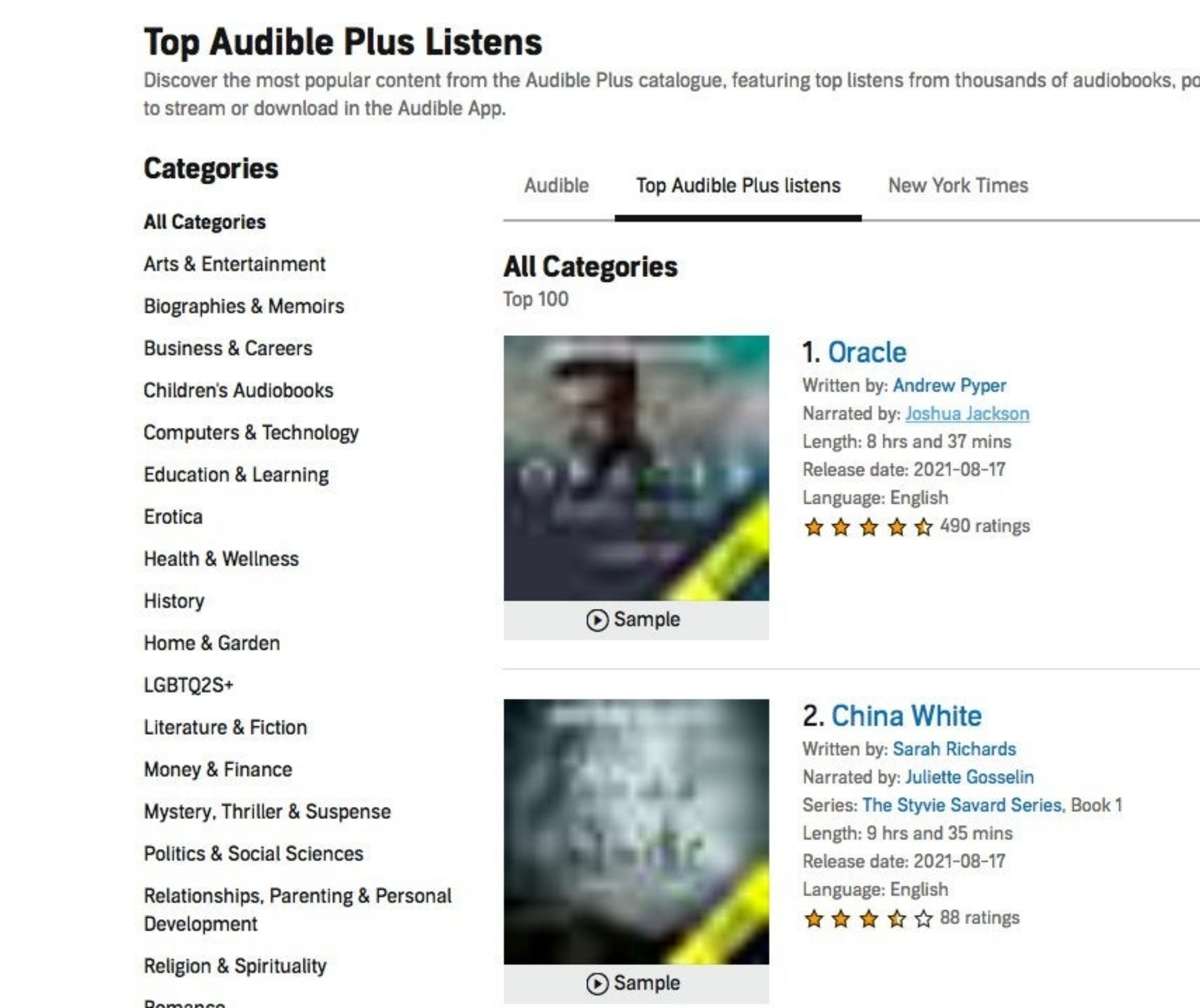 And did I mention, that all these books, podcasts, and other great listens can be downloaded to your device so you can listen whenever you want (without wifi or cellular)?!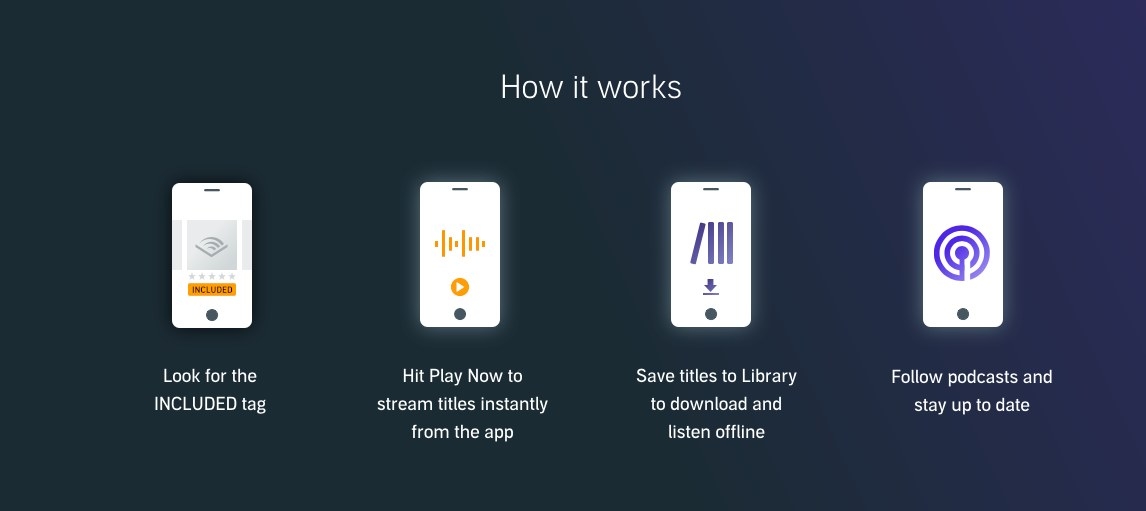 With access to tons of podcasts, Audible originals, audiobooks, AND a credit for a free title each month, Audible Premium Plus is the ultimate subscription for those who love listening to audio shows and stories.
To summarize, if you only ever find yourself streaming your favorite songs, artists, and albums, then Amazon Music Unlimited is likely all you need. BUT, if you spend just as much time listening to podcasts, audiobooks, and other stories as you do music, then take advantage of the ultimate Amazon Music Unlimited and Audible Plus Premium Bundle! With three months free, there's never been a better time to sign up.
After you inevitably get hooked to all this audio awesomeness, it's only $9.99/month for Amazon Music ($7.99/month if you're a Prime member!) and $14.95/month for Audible.
(Or you can get the Amazon Music family plan for $14.95/month)
You and your super happy ears, listening to all the awesome songs, shows, and stories: