Home Chef Is Offering $90 Off Their Meal Subscription Service, So You Can Bring Your Weeknight Dinners To The Next Level
That means tastier dinners that require less time, less work, *and* less money.
We hope you love the products we recommend! All of them were independently selected by our editors. Just so you know, BuzzFeed collects a share of sales and/or other compensation from the links on this page. Oh, and FYI — prices are accurate and items in stock as of time of publication.
If you love yummy meals and saving money, then you simply *need* to know about Home Chef! Their meal boxes make it easy-peasy to cook up your own delicious dinners, which means no more spending hours in the kitchen cooking something from a random food blog recipe, or going way over budget ordering all that takeout (oops, guilty).
And right now, Home Chef is offering a total of $90 off your first three boxes with their meal subscription service...which means they're giving you *free* meals — super tasty meals that have been developed by top-rated chefs, might I add.
Okay, but how does it all work, you ask? Let me break it down for you — it's really quite simple (just like their recipes, hehe).
To get started, you simply answer a few questions about your dietary preferences — do you need vegetarian or low carb meals? Are there any yucky foods you want to avoid (either due to allergies, or simply because you just don't like 'em)?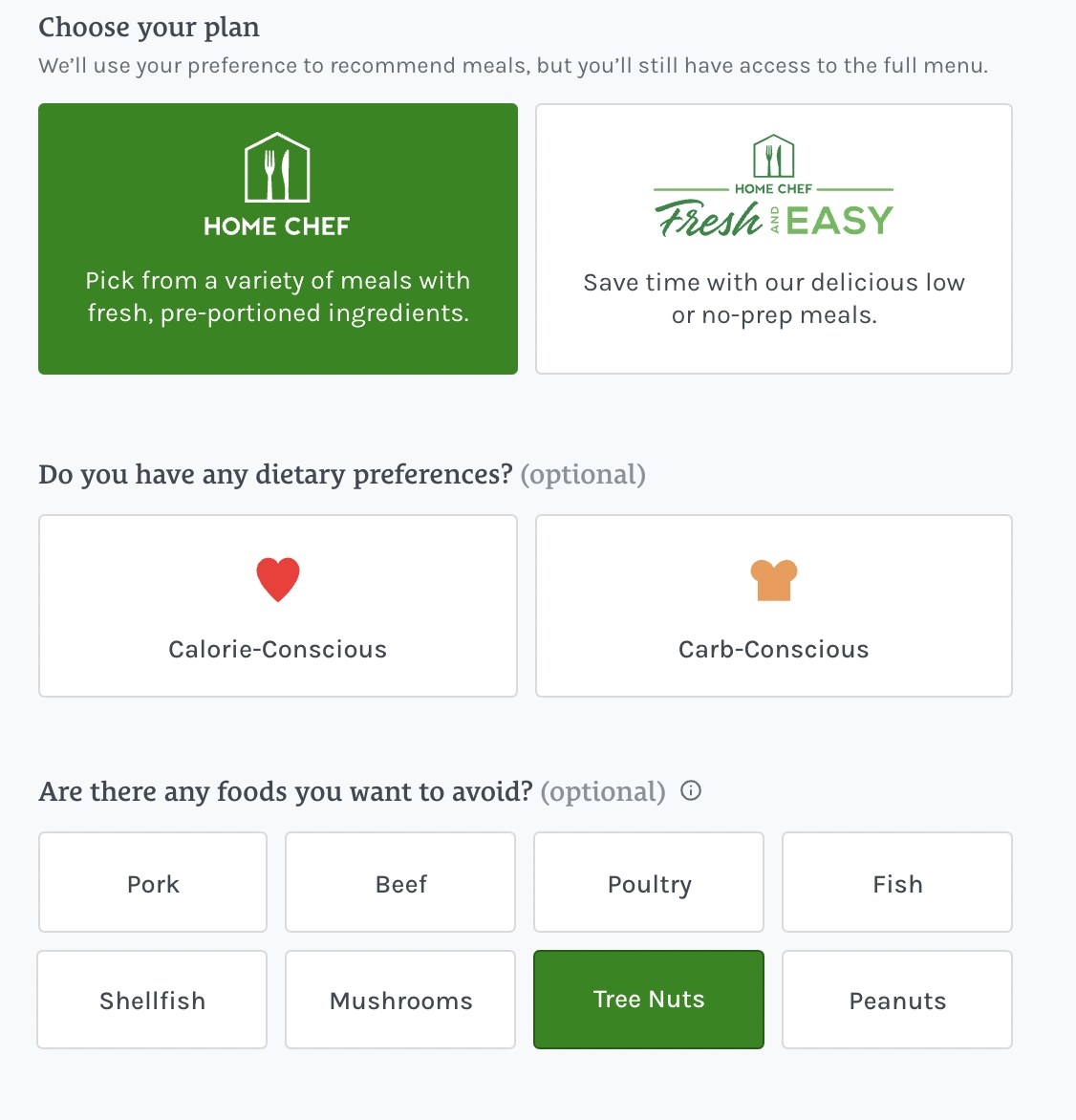 Next, select how many servings and meals you want to receive each week. Then, the fun really begins!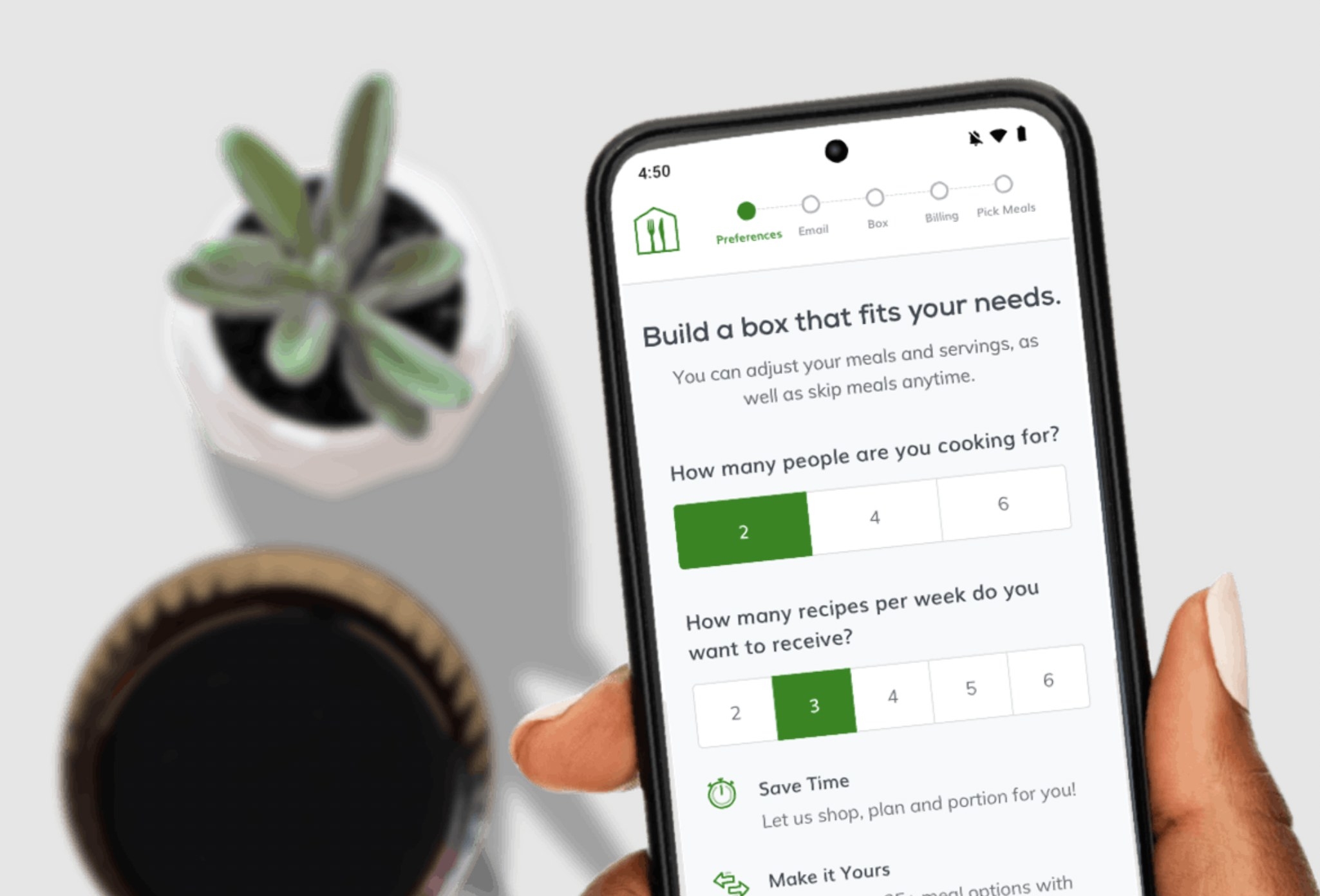 Each week, you'll get to browse Home Chef's recipes, and choose which ones you want delivered in your next box — and don't worry, they give you all the facts: how long it takes to cook (usually only 30 minutes!!), difficulty level, spice level, ingredients, nutrition info, and of course, detailed and easy-to-follow cooking instructions.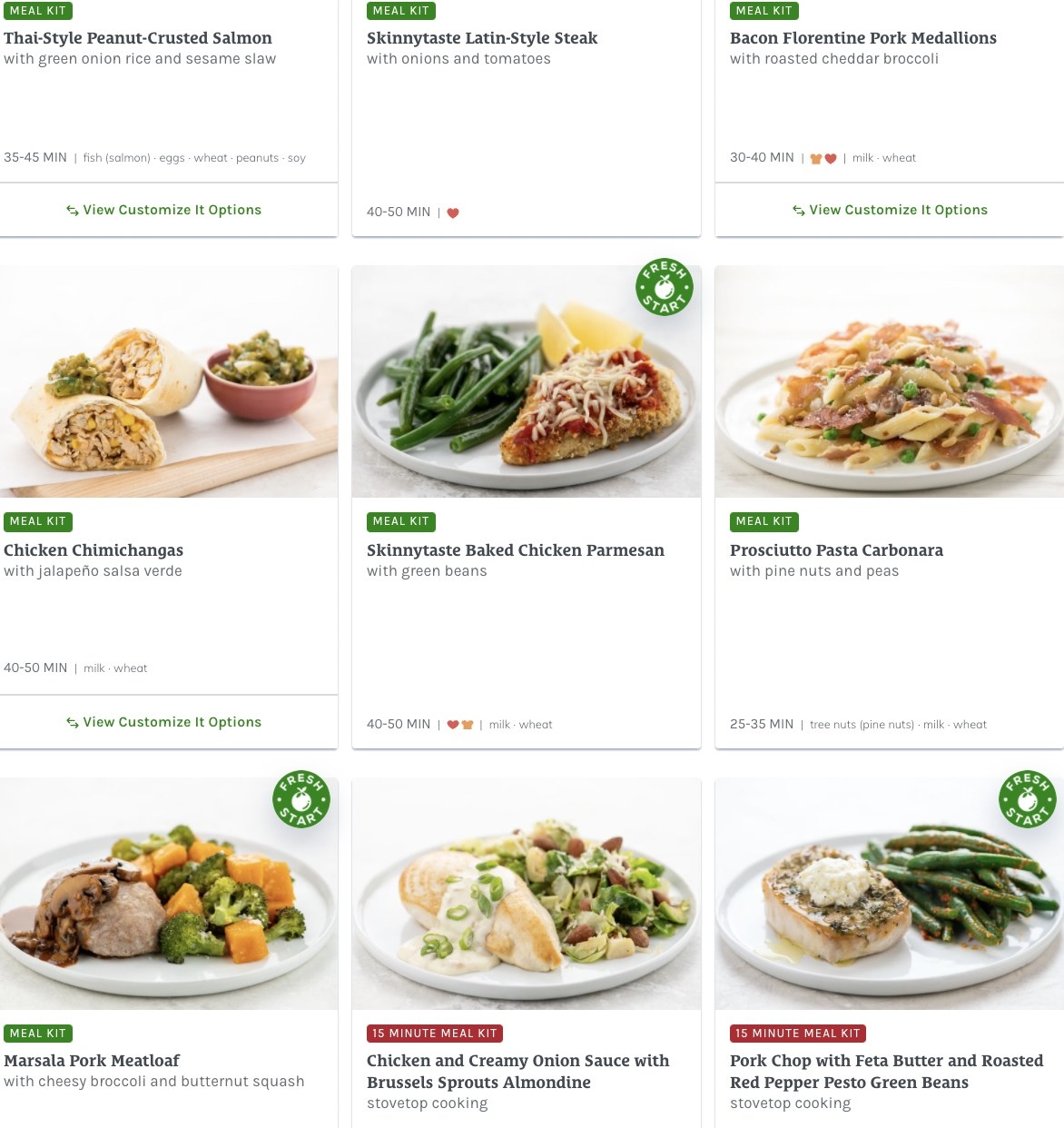 But don't worry if you just skimmed the instructions when ordering — because when your box arrives, it'll come with recipe cards for each meal, so you know exactly how to prepare them! The directions are detailed, but not difficult or confusing (so even if you've only ever made mac 'n'cheese before, you'll be able to cook up these delicious dinners, no prob).
Most importantly, their meals are that perfect blend of nutritious, satisfying, and tasty...which means you're less likely to feel hungry afterwards and find yourself gnawing on a block of cheese at 11 p.m.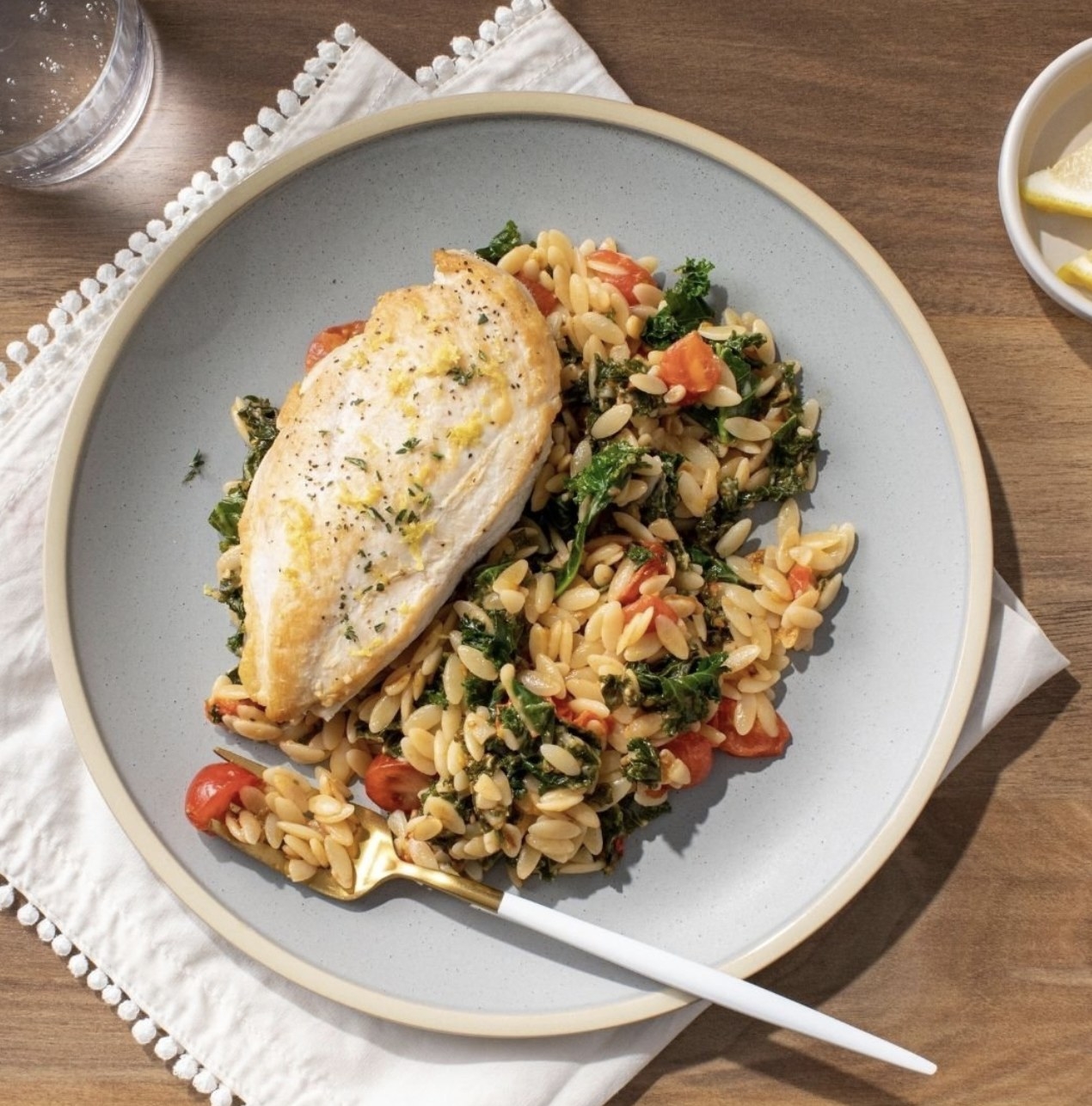 You never have to worry about quality, either. They ship everything in biodegradable, insulated boxes with cold gel packs, so your food stays perfectly fresh and refrigerated — without becoming frozen.
If you're worried that you'll get tired of cooking the same recipes over and over again, fear not! Home Chef is constantly developing new recipes to keep your taste buds from getting too bored. You can add additional meals or take a quick 'lil break whenever you want, too!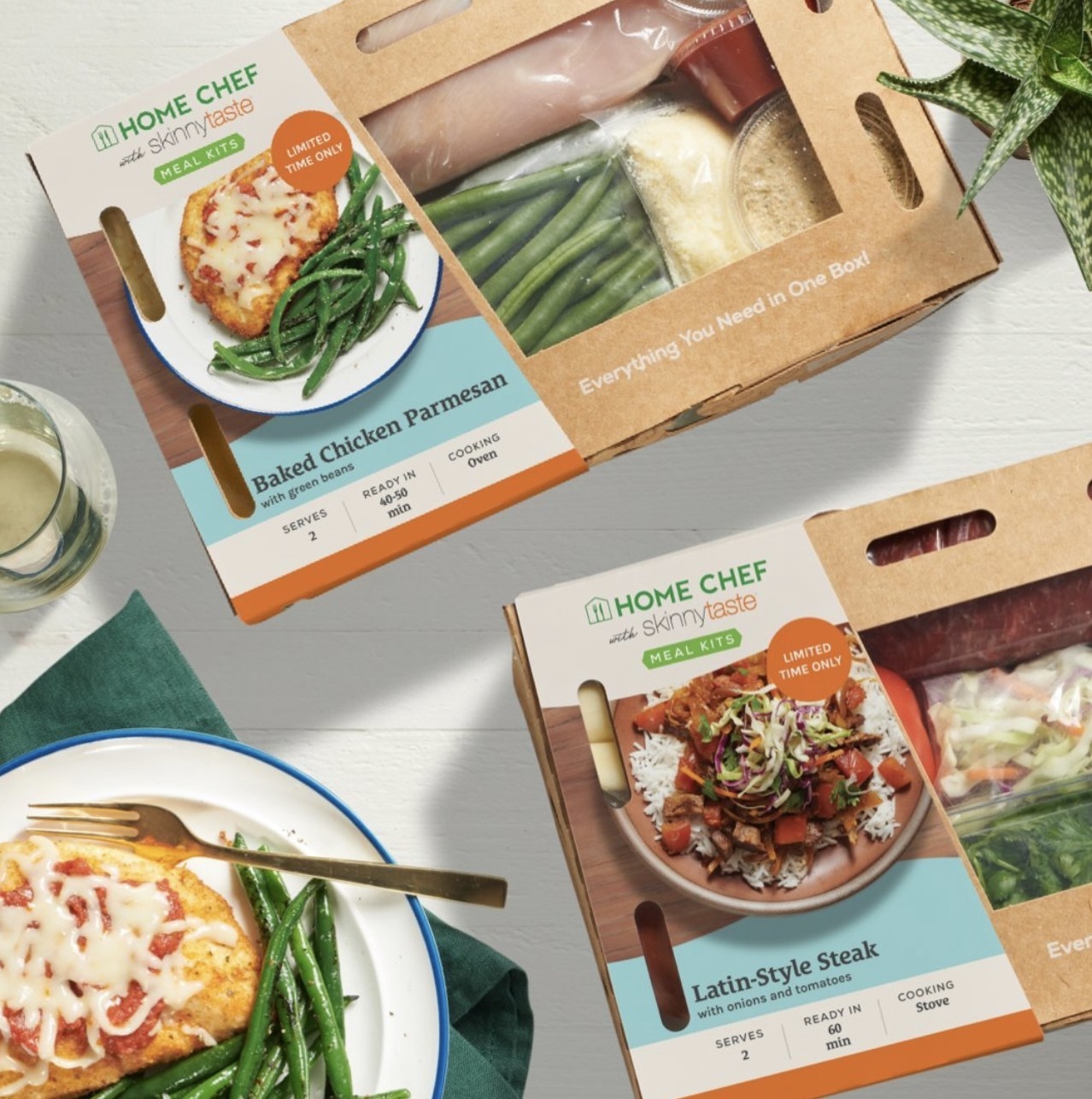 So what are you waiting for? Sign up for your Home Chef subscription today, and by next week, you'll be cooking up your own delicious chef-created recipes with fresh, restaurant-quality food. Dinnertime is about to get a whole lot tastier, easier, and more affordable — especially since you can get $90 off if you sign up by 1/31!!