Are you looking for high quality non-stick cookware that's *also* free from all those potentially harmful chemicals?
Well, allow me to introduce you to GreenPan, a stylish cookware company dedicated to keeping your kitchen free from PFAS, PFOA, lead, and cadmium. And right now, they're offering 40% off sitewide with the promo code easter40!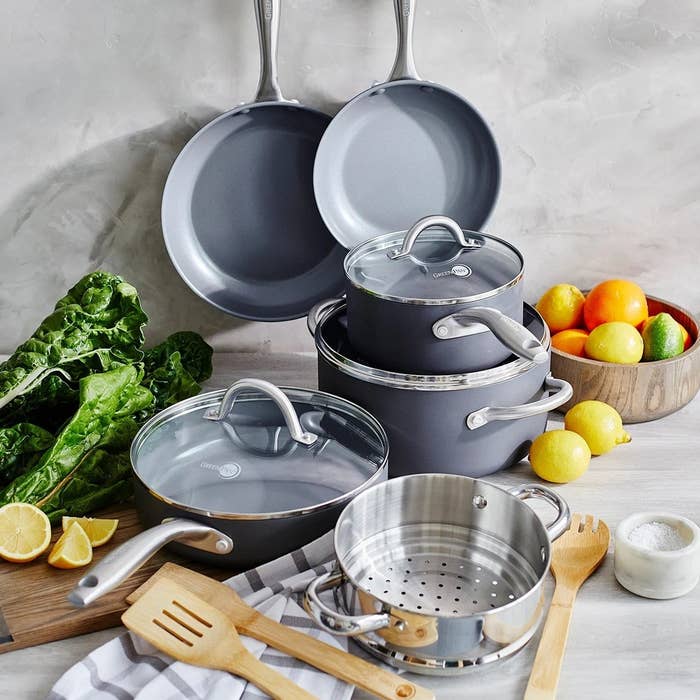 So go ahead, kick those old, crummy pots and pans to the curb and check out some of our faves on sale now:
2.
A set of two nonstick fry pans if the thought of having to scrape crusty food remnants off the bottom of the pan one more time is enough to make you never want to cook a meal again. Enter this duo to save the day with its super slick and easy-to-clean surface!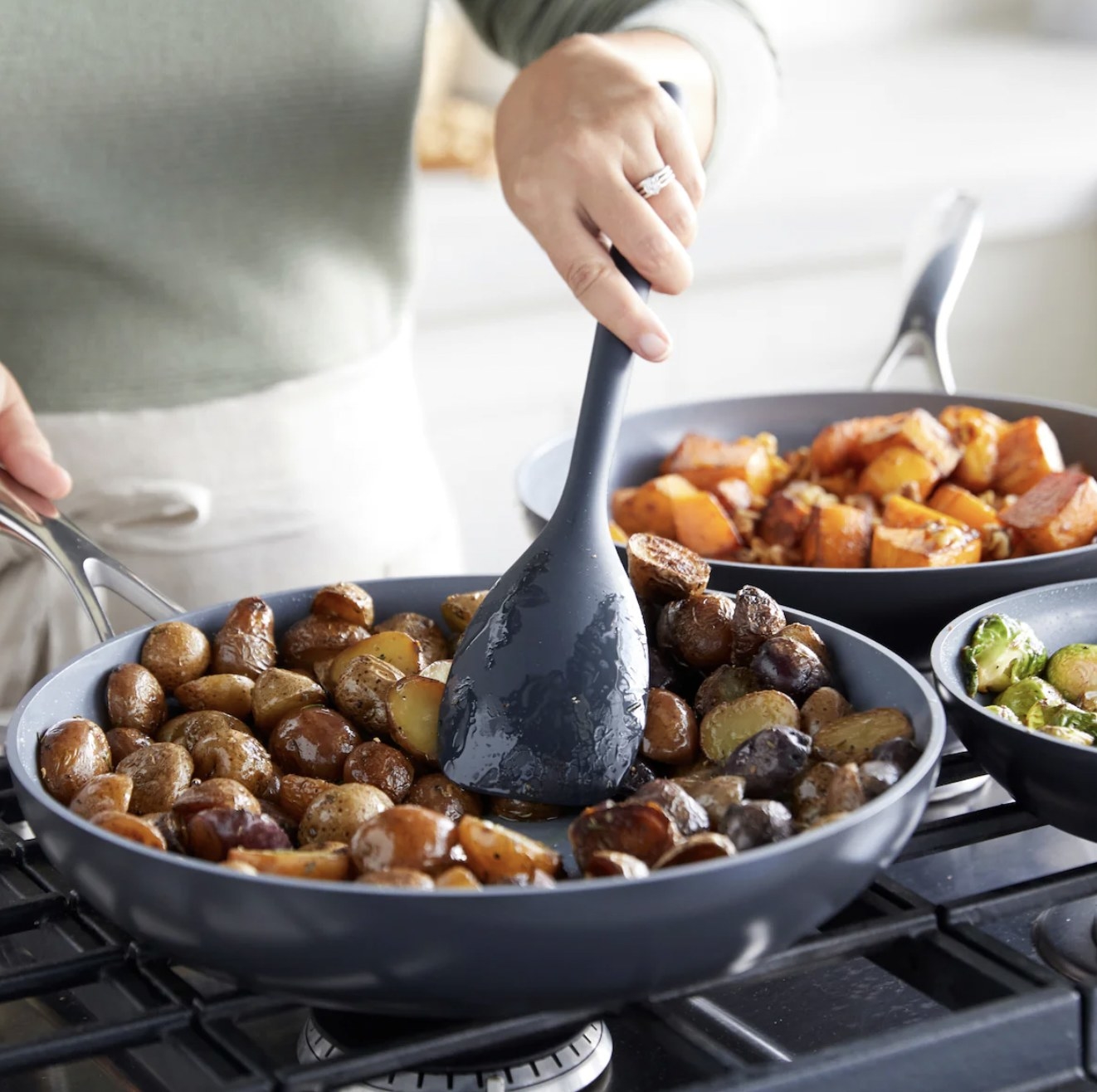 3.
A handy little 3-in-1 breakfast maker for all my peeps who love breakfast (after all, it's the most important meal of the day!) but don't love the time and effort required to make it. This baby makes it super easy to fry up an egg with some veggies or meat while browning your toast, all at the same time!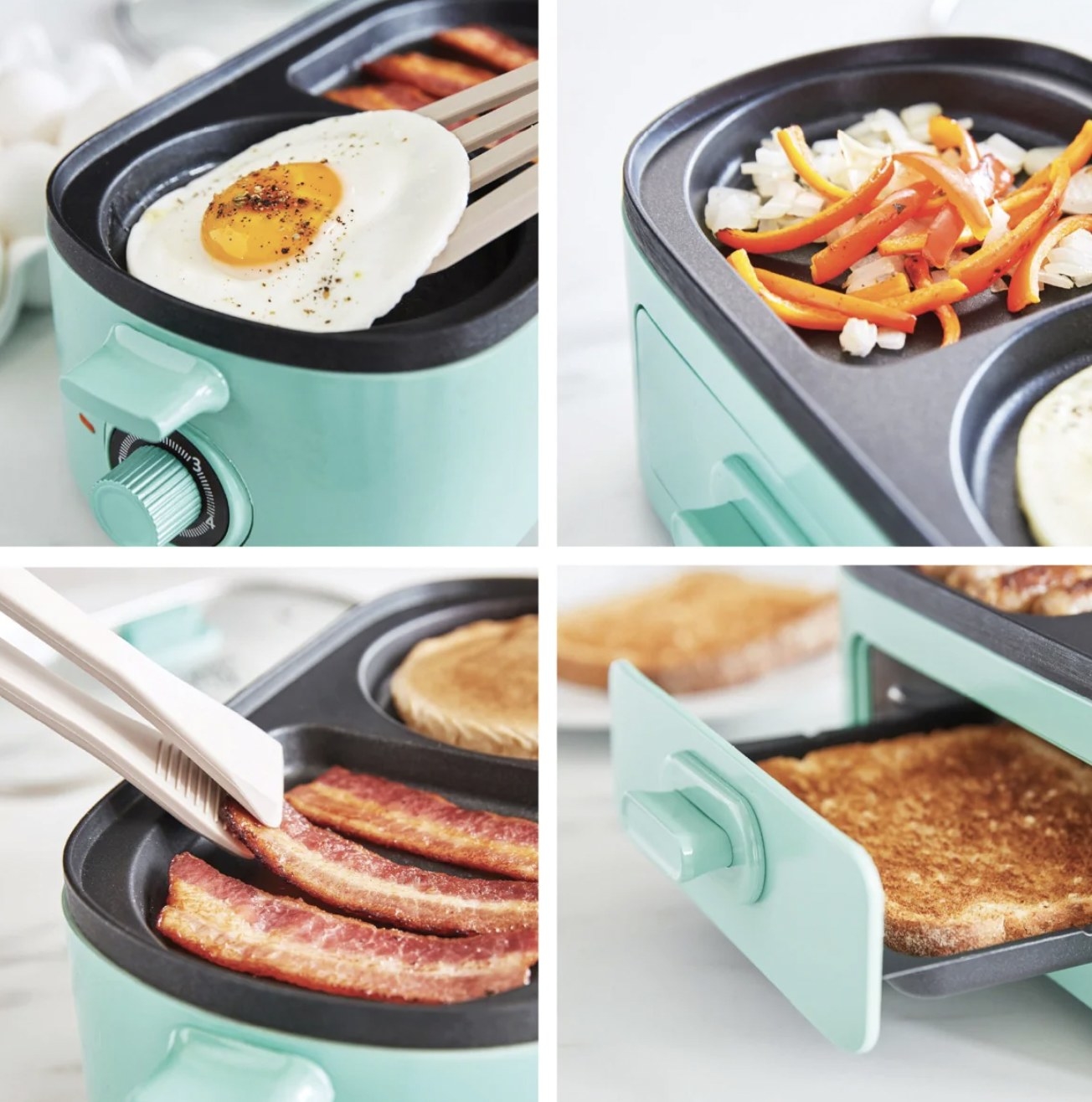 4.
A darling red enameled dutch oven since this kitchen heirloom piece will level up stews, casseroles, roasts, sourdoughs, and more! Not to mention, it'll add a colorful splash of style just sitting out on the counter or stovetop too.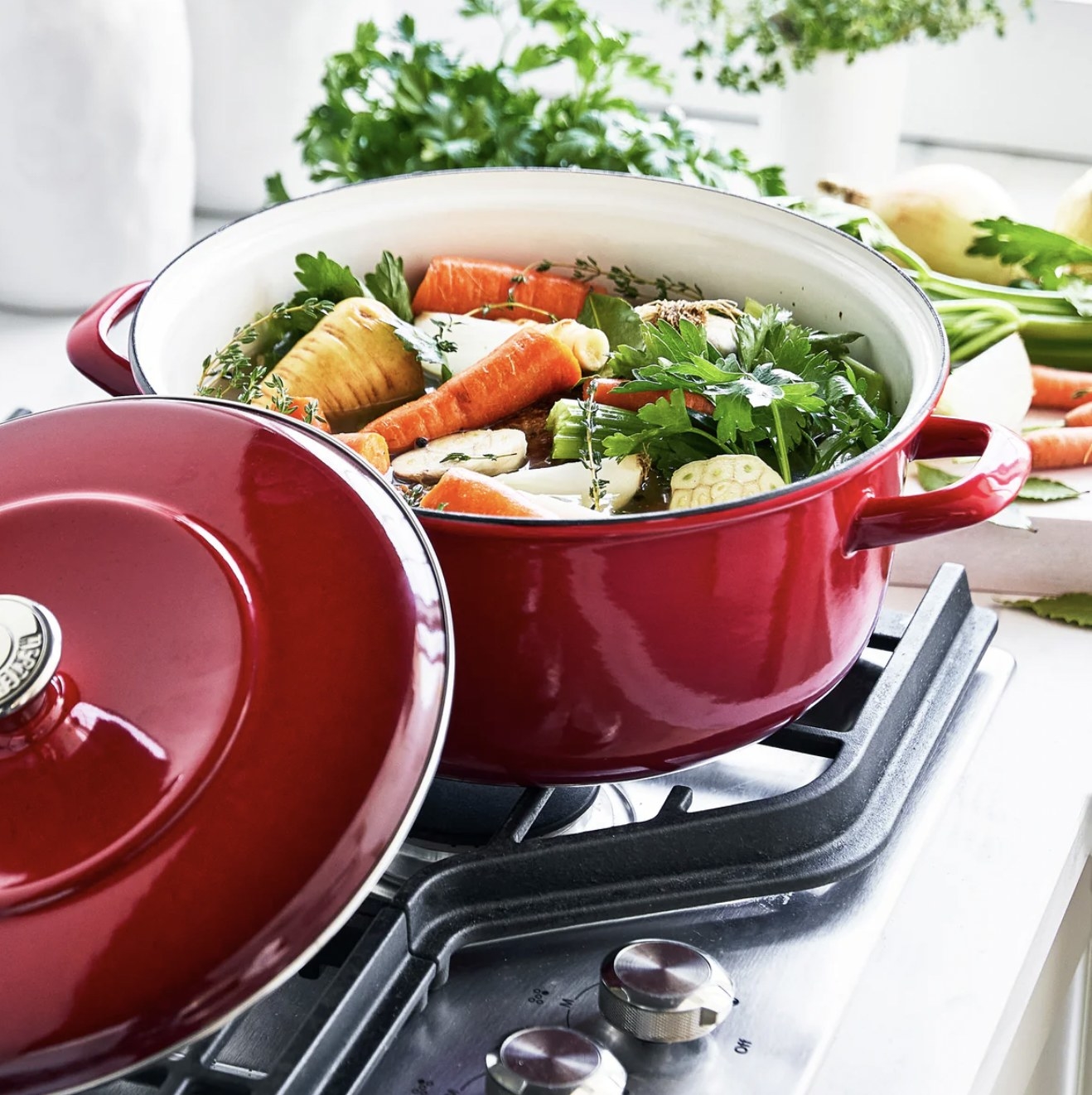 5.
A baking sheet featuring a nonstick surface, built-in handles, and a slightly raised rim, which means you'll have absolutely no problem getting those ooey-gooey cookies out of the oven and then quickly wiping the pan clean. Less time cleaning = more time to eat cookies.
6.
A traditional rice cooker so you can whip up your favorite type of rice (or quinoa or oatmeal if that's more your style) at the touch of a button — and it'll come out perfectly fluffy and moist to boot!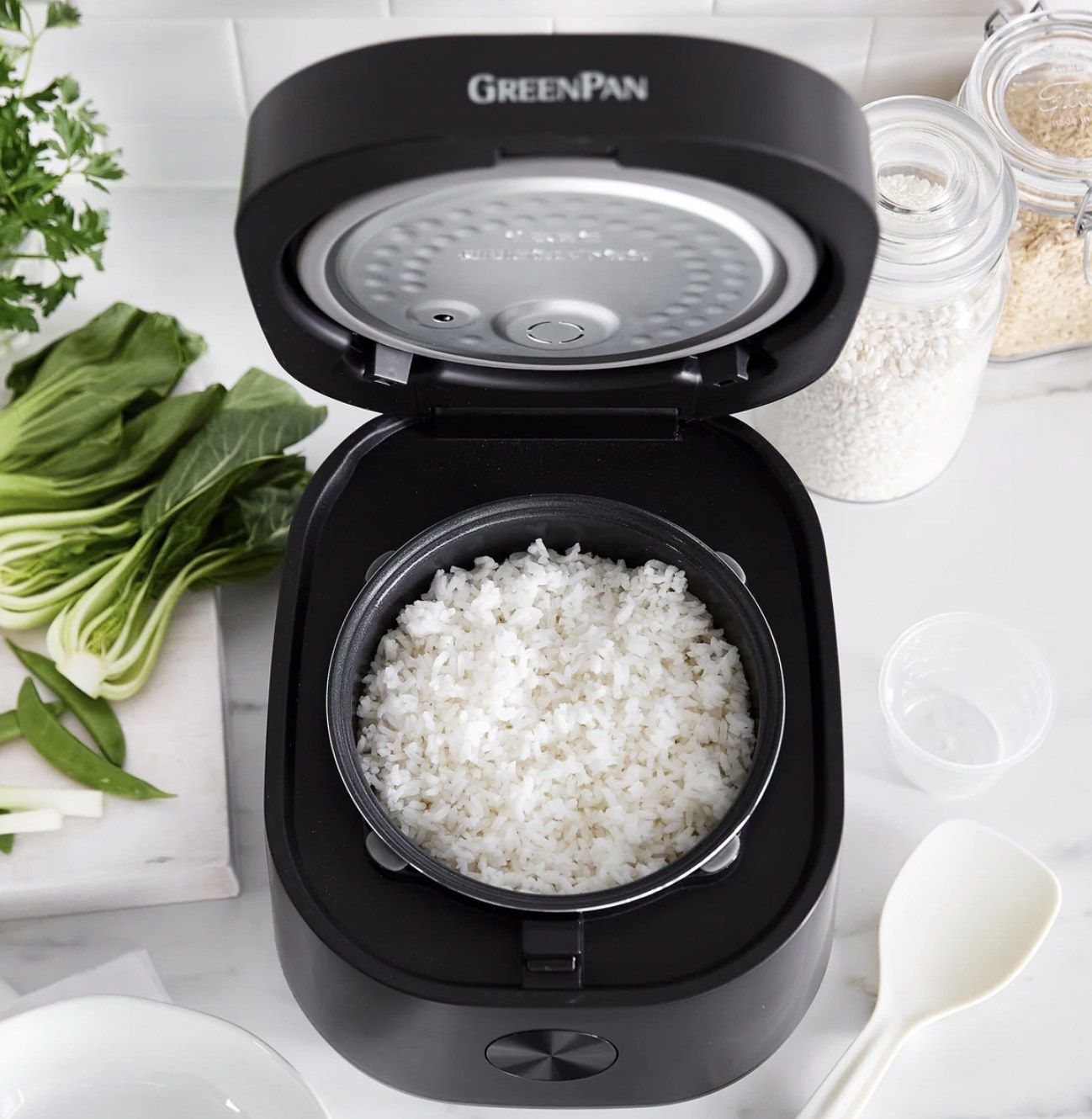 7.
A three-piece knife set because the combo of titanium-coated blades and walnut wood handles looks as sharp and sleek as they slice. No more dull and drab knives for you!