Get Your Printable Oscars Ballot And Bingo Cards Before The Big Night
Print them out, make your predictions, and win bragging rights among your friends at your Oscars watch party.
On Sunday, February 24th, the biggest stars in Hollywood will come together for the 91st Oscars, and we'll be anxiously and enthusiastically watching on our couches.
Do you want to make your watch party more fun? Maybe even competitive? We suggest you download and print out our Oscars ballot and bingo cards!
You can use the ballot to make your predictions of who will win each award, and at the end of the night, see who at your party got the most predictions correct! You can give them a prize or just award them serious bragging rights.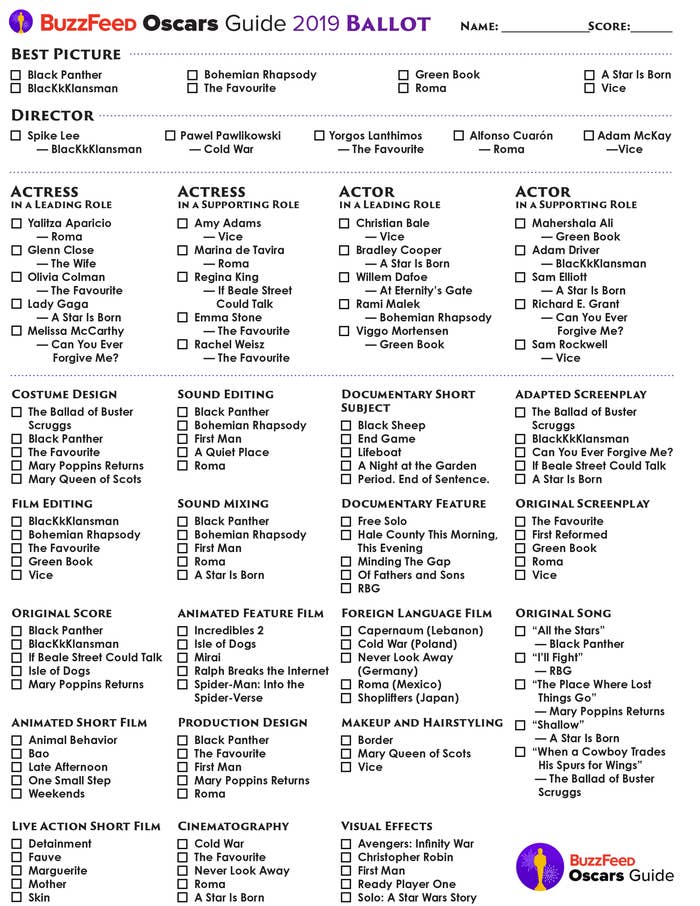 Hey, this awards show is always at least three hours long, so our bingo cards will make your viewing experience so much more fun and interactive.