In your favourite action movies, you might see the female protagonist flip, fly, fight, and leap in brilliant splendour. What you might not see is the stuntwoman behind every meticulously choreographed scene. "There are still struggles for women in this industry, like having to do a fight scene in six-inch heels or struggling to pad up for a fall as you are in a miniskirt," says stunt professional Jessica Hooker. Stunts? In heels? Impressive.
In Jessica's latest stunt, she leaps from one moving car to another with flawless precision before zooming past the Churchill dog, wind in her hair, clutching the wheel victoriously. Her talents don't end there, though. She's appeared in films like Transformers: The Last Knight and Justice League. I was fascinated by her cat-like skills and eager to learn more about what life is like behind the scenes. And after two years of working as a professional stuntwoman, Jessica had plenty to share.
Let's start with a bang, shall we? What is the most insane stunt you've done?
JH: I have definitely been pushed out of my comfort zone a couple of times. I think being thrown down river rapids with ankle weights on and my hands tied together and being inside a car rolling down a hill were a couple of the more risky things I've been involved in.
What was your first proactive movement towards working in the film industry as a stunt double?

JH: It was more of a natural progression. I went from gymnastics to performing arts and worked in live shows for many years. It was only really when my brother became a stuntman that I realised it was even a career option. And it was like a light bulb moment! This would be the perfect job for me: to combine performing with being extremely physical. That's when I decided to go for it.
What disciplines do you regularly use in your work?
JH: One of the best assets any stunt performer can have is being able to act and act with your whole body. Being able to really sell that hit or gunshot and make the audience believe that it really hurt while actually protecting yourself from getting injured.
You also have to be adaptable. A lot of the time you will be doubling for an actress, so you need to make the audience believe that it is the actress doing the stunts. This means you really have to study how that person moves so you can become them. This means you might end up doing things that feel really unnatural to you, like holding a weapon with your left hand instead of your right or cartwheeling on your bad side.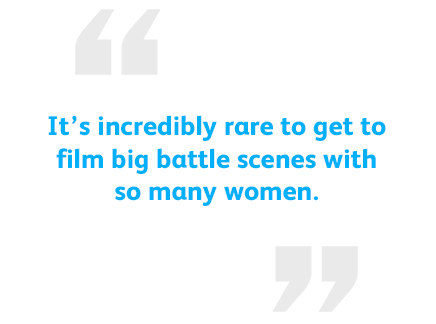 What is it like being a woman in a largely male-focused career path?
JH: Well, I think I'm lucky as I have started in a time where being a strong woman is becoming more of an accepted idea, and films and TV seem to be having more and more leading ladies in action films. There are still struggles for women in this industry, like having to do a fight scene in six-inch heels or struggling to pad up for a fall as you are in a miniskirt, but overall I think it's a good time to be a stuntwoman.
How do you prep before a scene? How many times does it take on average to get the perfect take?
JH: If it's a leading fight scene, you may have weeks and weeks to rehearse and perfect the fight, or, if it's background fighting, you may have to make it up on the spot. Also, it depends upon the director and the way they work. I have had times where I have come in and had literally no Idea what I was about to do until I stepped on set, and, within an hour, we had gotten the take; while other times I have had to fall over more than a hundred times for one scene as they had spent a week filming that one scene. It differs so much from job to job, which is one of the reasons I love this job.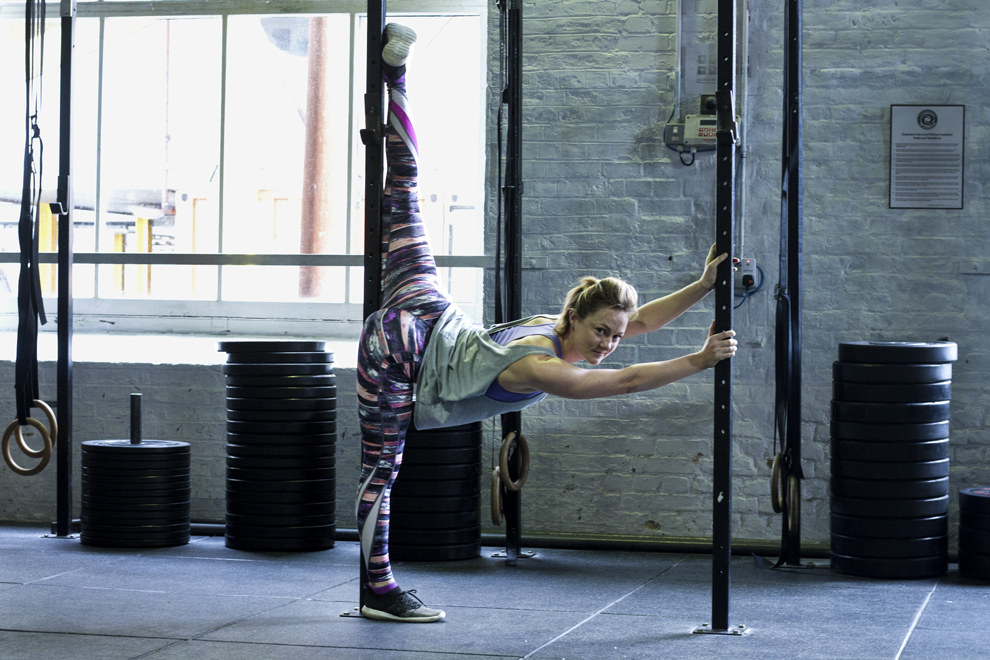 Do you ever feel fear before performing?

JH: I don't necessary feel [fear] as we have amazing coordinators here in the UK who make sure everything is safe. It's more like nervous energy. This can actually be a really good thing as long as you don't let it control you. It gets your adrenaline pumping, which helps you with the physical aspect you are about to do and gets your mind super focused. I feel nervous doing even simple stuff, but it's because I care about doing a good job – so, yeah, I think a small amount of fear can be good.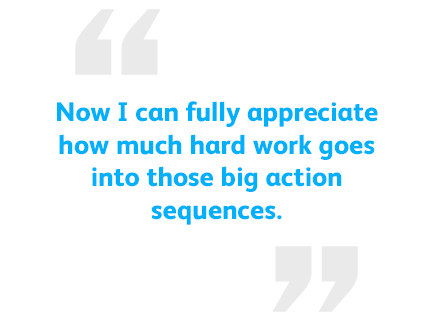 Does being a stunt performer ever take the fun out of watching action films as you know how all the big scenes have been done?
JH: I think it is the complete opposite as now I can fully appreciate how much hard work goes into those big action sequences. It takes watching movies to the next level as I am constantly getting ideas of cool stuff that I want to be a part of.
What has been your most exciting project so far? What is it like seeing the finished product on the screen?
JH: It's hard to pick an absolute favourite, but I think playing the part of an Amazon in the DC universe is up there as it's incredibly rare to get to film big battle scenes with so many women.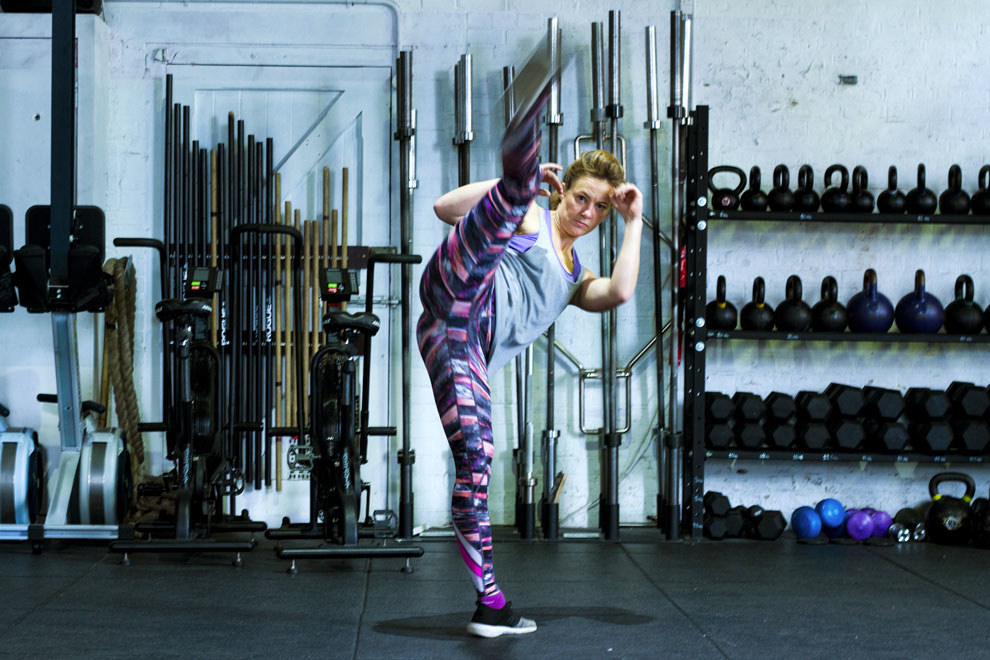 I'm assuming your craft takes a toll on the body. After all, I get sore after queuing for too long. How do you recover after a big day of filming? Do you have any tips for dealing with muscle pain, etc.?
JH: Taking care of your body is always important, whatever job you're in. Always try to warm up and warm down as best as you can if you are taking part in something active. And invest in your body. I am always at the physician or osteopath having regular checkups. And if something hurts, rest it!
If you weren't a stunt performer, what else do you think you would you be doing?
JH: I think I would probably still be singing 1940s jazz at weddings and events as that is what I was doing just prior to starting stunts. I still love to sing, but it's mostly in the shower now.
Now that we know more about what life is like for a stuntwoman like Jessica, watch her in action – and try not to sweat as she makes the leap in this commercial. Just like Jessica shows, upgrading your car is seamless with Churchill.
Images © Ben Armson / BuzzFeed