I was minding my own business on this humdrum Tuesday when my phone buzzed nearby me. It was an unexpected text from a friend that would inject my monotonous afternoon with some unexpected excitement...
I checked Wingstop's Twitter for confirmation, and sure enough...
After brief but thorough deliberation, I settled on three flavors — the original/plain sandwich, lemon pepper, and hickory smoked BBQ.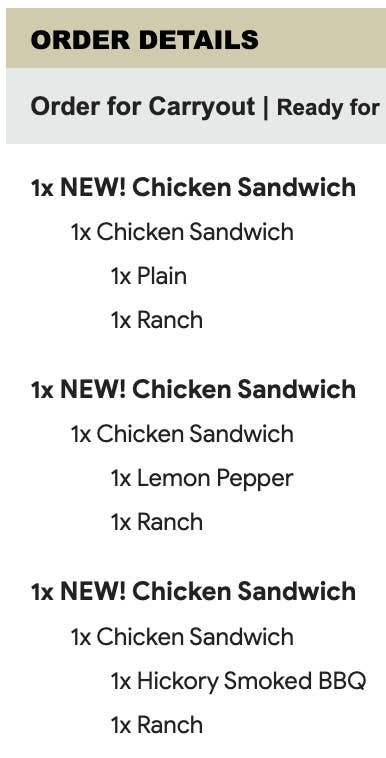 Once I'd acquired all of the necessary materials, I entered my laboratory (aka the kitchen) and conducted some strenuous research (aka eating the food). Below are my findings...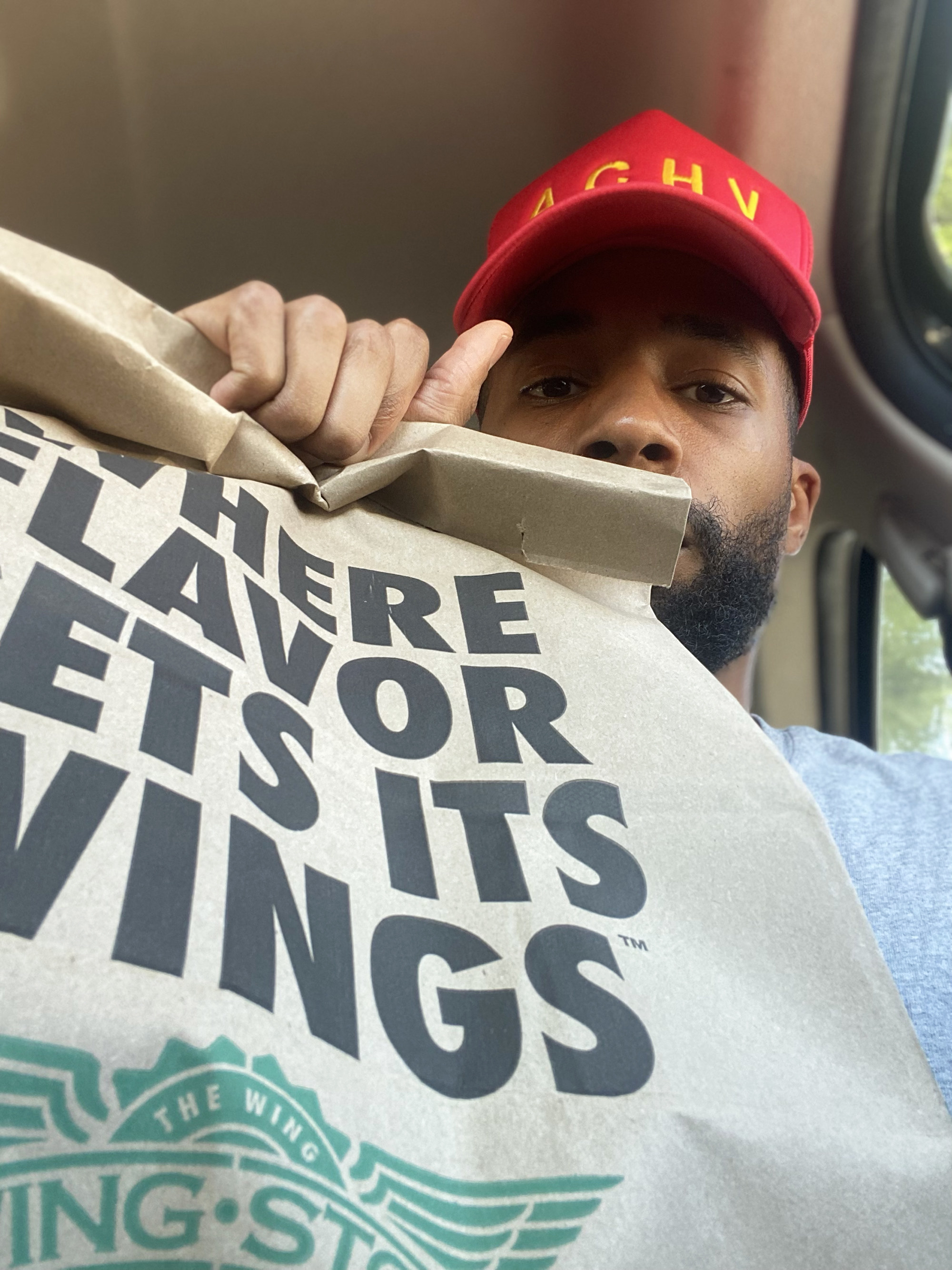 First of all, I didn't bother taking any carefully-posed, glamorous photos. It's a chicken sandwich. It's about taste more than aesthetics, right? So, here's the lemon pepper one with the bun:
And here's how the chicken looks: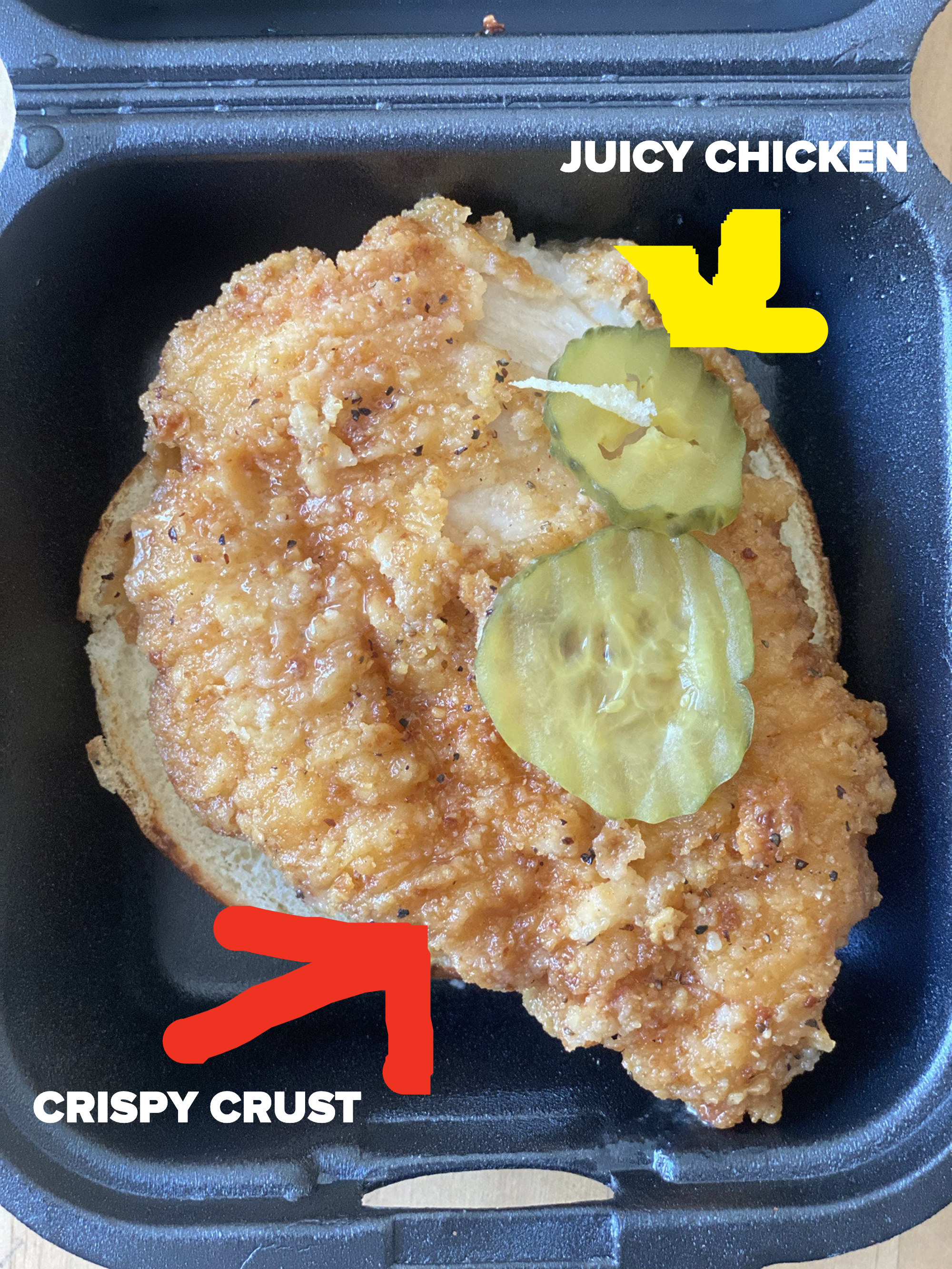 The lemon pepper has perfectly crispy and juicy chicken, complemented well with the pickles. It packs a ton of flavor, as you'd expect, and when dipped in ranch, it's one of those bites that makes you sit there and chew in silence, grateful food exists. I started saying grace mid-chew.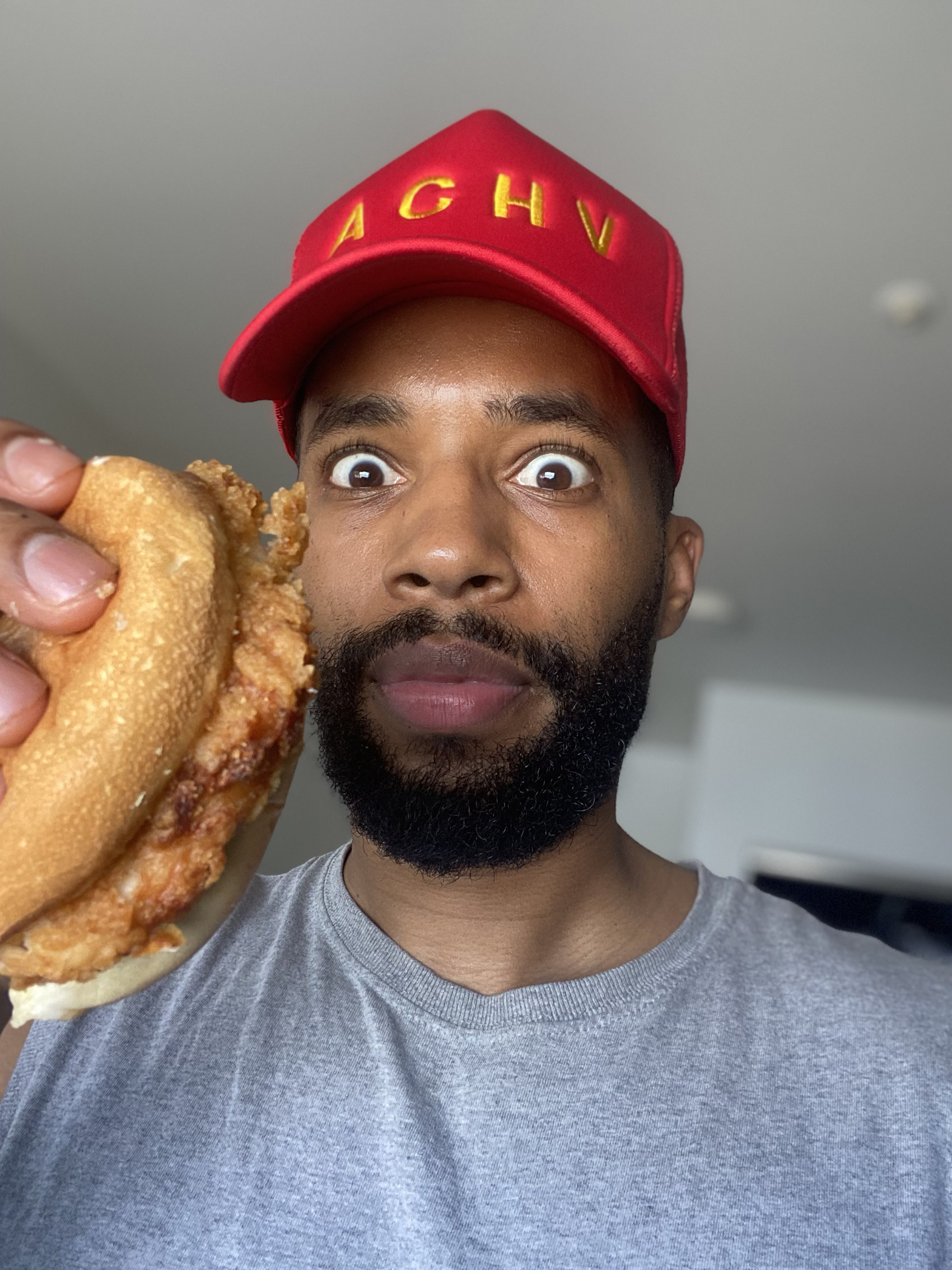 Next, I tried the plain one, which had strong similarities to the classic Chick-fil-A sandwich. It's also got a great crunch and flavorful chicken, despite not being labeled under a specific seasoning or sauce.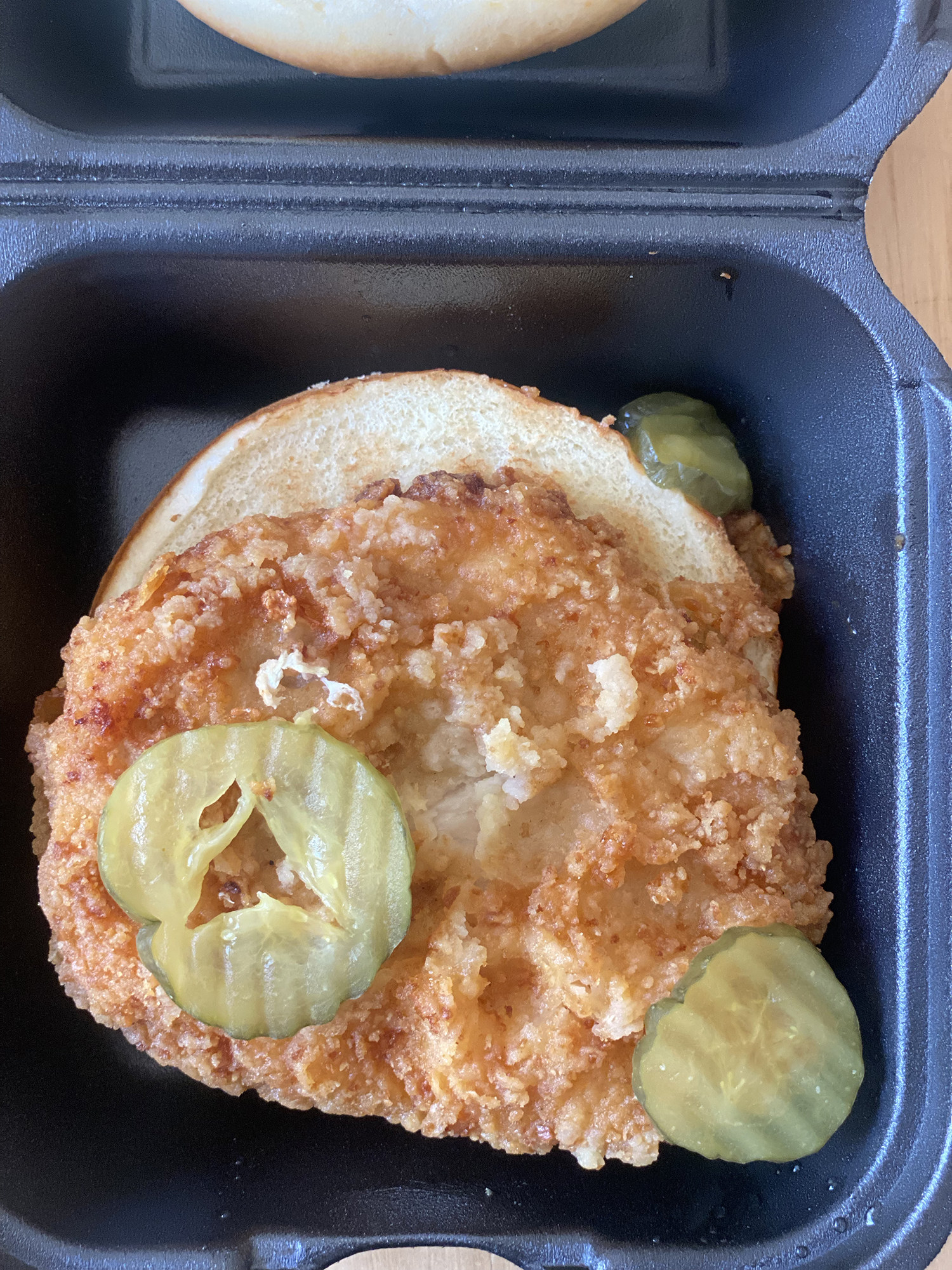 Lastly, I tried the hickory BBQ sandwich. As a huge fan of BBQ sauce, this was A+, but mine was drenched in a pool of sauce that made the buns soggy, and they began to fall apart. Personally, I don't mind a little mess — normally, BBQ wings result in sticky fingers anyway, but just a heads up if you order this sandwich, you might be dealing with some breakage. ANOTHER THING — the chicken doesn't have the same crispness as the others, because the crust is also dampened and softened by the sauce. Just something to think about if you're a big food texture person.