Getty

Via Getty

Via Getty

Via Getty

Via Getty

Via Getty

Via Getty

Via Getty

Via Getty

Via Getty

Via Getty

Via Getty

Via Getty

Via Getty

Via Getty

Via Getty

Via Getty

Via Getty

Via Getty

Via Getty

Via Getty

Via Getty

Via Getty

Via Getty

Via Getty

Via Getty

Via Getty

Via Getty

Via Getty

Via Getty

Via Getty

Via Getty

Via Getty

Getty

Getty

Via Getty

Via Getty

Via Getty

Via Getty

Via GettyGetty

Via GettyGetty

Via Getty

Via Getty

Via Getty

Via Getty

Via Getty

Via Getty

Via Getty

Via Getty

Via Getty

Via Getty

Warner Bros. Pictures

Via Universal Pictures

Via Universal Pictures

Via 20th Century Fox

Via 20th Century Fox

Via Warner Bros. Pictures

Via Warner Bros. Pictures

Via Buena Vista Pictures

Via Buena Vista Pictures

Via Warner Bros. Pictures

Via Warner Bros. Pictures

Via Walt Disney Pictures

Via Walt Disney Pictures

Via Walt Disney Studios Motion Pictures

Via Walt Disney Studios Motion Pictures

Via Warner Bros. Pictures

Via Warner Bros. Pictures

Getty

Via Getty

Via Getty

Via Getty

Via Getty

Via Getty

Via Getty

Via Getty

Via Getty

Via Getty

Via Getty

Via Getty

Via Getty

Via Getty

Via Getty

Via Getty

Via Getty

Getty

Paramount Pictures

Via Metro-Goldwyn-Mayer

Via Metro-Goldwyn-Mayer

Via Buena Vista Pictures Distribution

Via Buena Vista Pictures Distribution

Via Warner Bros. Pictures

Via Warner Bros. Pictures

Via Paramount Pictures

Via Paramount Pictures

Via Warner Bros. Pictures

Via Warner Bros. Pictures

Via Sony Pictures Classics

Via Sony Pictures Classics

Via 20th Century Fox

Via 20th Century Fox

Via 20th Century Fox

Via 20th Century Fox

Getty

Getty
Answer These Questions And We'll Reveal Which Planet In Our Solar System You Belong On
Jupiter is by far the largest planet in our solar system, so if it were actually habitable there'd be room for billions, upon billions, upon BILLIONS more people to exist. A profoundly larger population where the days are only about 10 Earth hours long could make for an interesting time! Unfortunately, Jupiter is basically a giant ball of gas covered in thick clouds with winds that reach over 400 mph, so you're better off right here on Earth for now.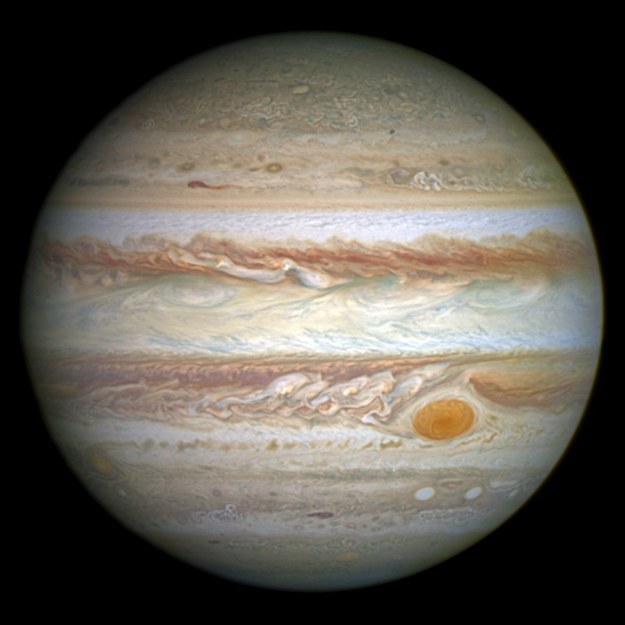 Saturn is the second largest planet in our solar system — almost 10 times wider than Earth, so you'd find yourself being a small fish in a very, very big pond. It takes Saturn more than 29 years to orbit the Sun, and the seasons there last for OVER SEVEN YEARS. It's generally cooler there, so you'd also be able to enjoy extra long, extra chilly winters!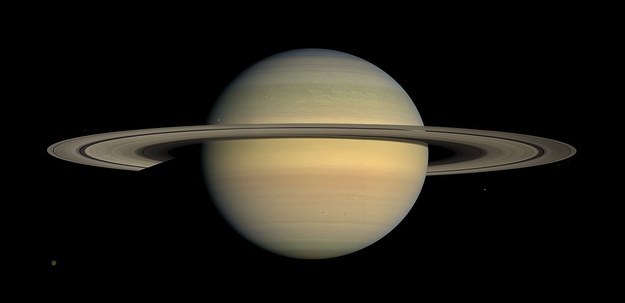 Aside from the name of your home being great for making immature puns, you'd also find yourself living on the coldest planet in our solar system. Because Uranus is tilted sideways and takes 84 Earth days to orbit the Sun, you'd get 42 years of sunlight, followed by 42 years of darkness. So, you'd be lucky to see any more than one summer and one winter in your entire lifespan!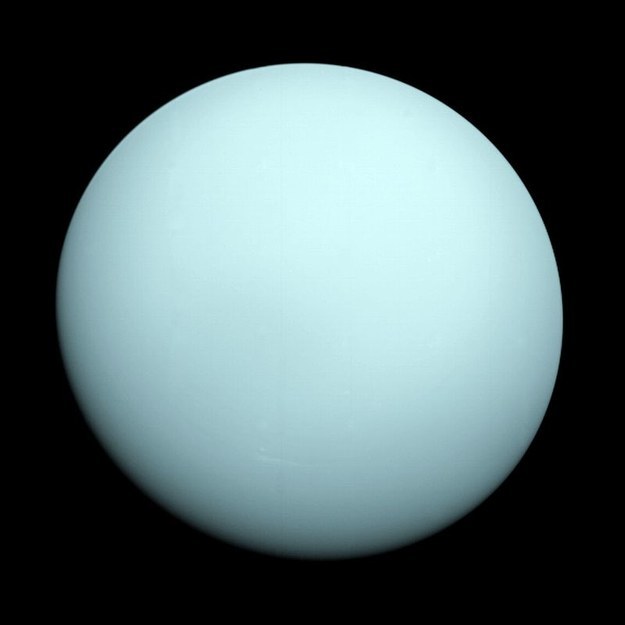 Hold onto your hats and glasses, because Neptune has the fastest winds recorded in our solar system. It's also pretty freakin' cold there, so you'd basically be living in a perpetual winter. Oh, and the days are only 16 Earth hours long, so you'd probably only need like 5 and a half hours of sleep daily. There's also a huge perk for anyone who wants to feel forever young: Neptune takes 165 Earth years to orbit the Sun, so you wouldn't even live to be a one-year-old.
Even if it were possible to live on a different planet, you obviously fit best right here on Earth! It's got liquid water on its surface, the atmosphere is over 20% oxygen and it's the fifth largest planet in the solar system, which ain't too shabby size-wise.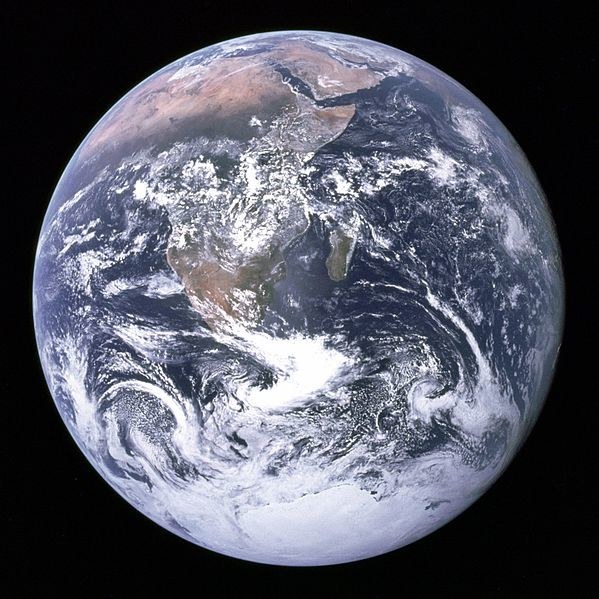 Venus is very similar in size to Earth and some believe that it may've been habitable some time ago, so what would the difference be? Well, it's the hottest planet in the solar system, so you'd be able to experience a perpetual scorching summer. Oh, and the days on Venus are 5,832 Earth hours long, while a year is only 225 Earth days, so you'd be living on a planet where the days are longer than the years!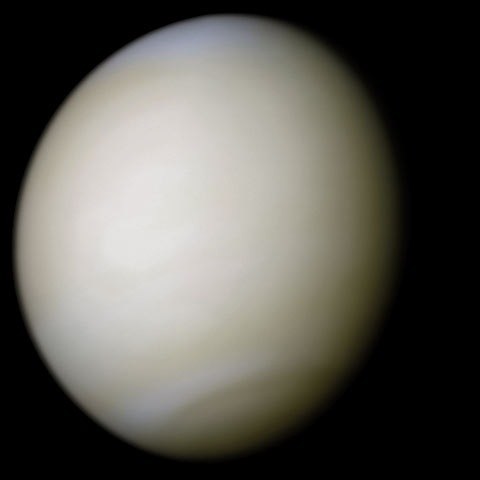 Mars is particularly interesting because, aside from Earth, it's the most habitable planet in the solar system. There'd certainly be some wild sights on Mars, like Olympus Mons, the tallest mountain in our solar system, or the Sun, which only looks half as big there as it does here on Earth. Though it has significantly less water occupying space, Mars is smaller than Earth, so you might find yourself amongst a smaller population living on the red planet!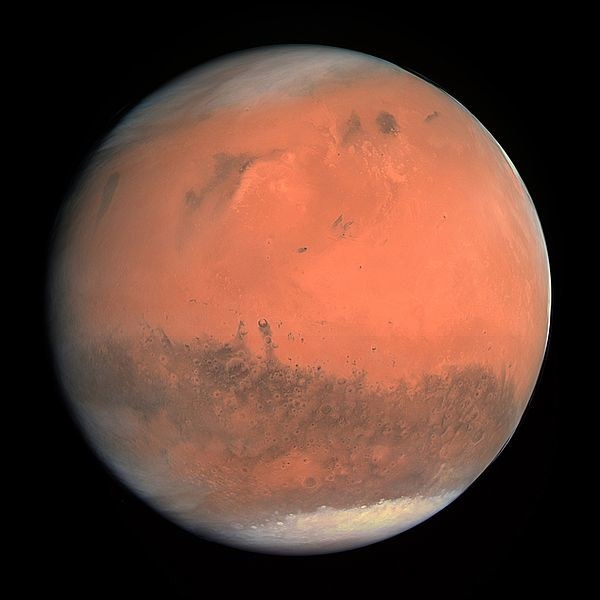 Hopefully you're prepared for fluctuating temperatures, because despite being the closest planet to the Sun and reaching 800+ degrees Fahrenheit during the day, the nights can get as cold as minus 290 degrees Fahrenheit. Bring gloves and a coat, but also bring shorts and flip-flops.