2.
This person who is asking people to lend him a car for his wedding...

...and somehow being a snob/jerk when people generously offer him a set of wheels.
6.
This bride whose mother-in-law decided to wear a champagne, lace-covered garment that pretty much looks like a white wedding dress.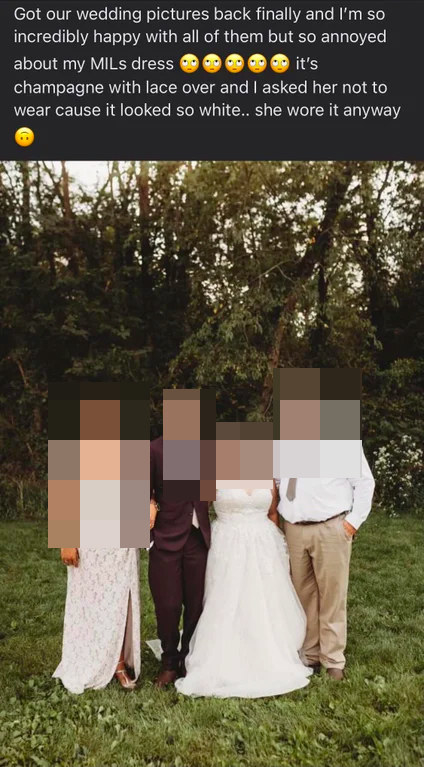 Here's a closer look at the interaction: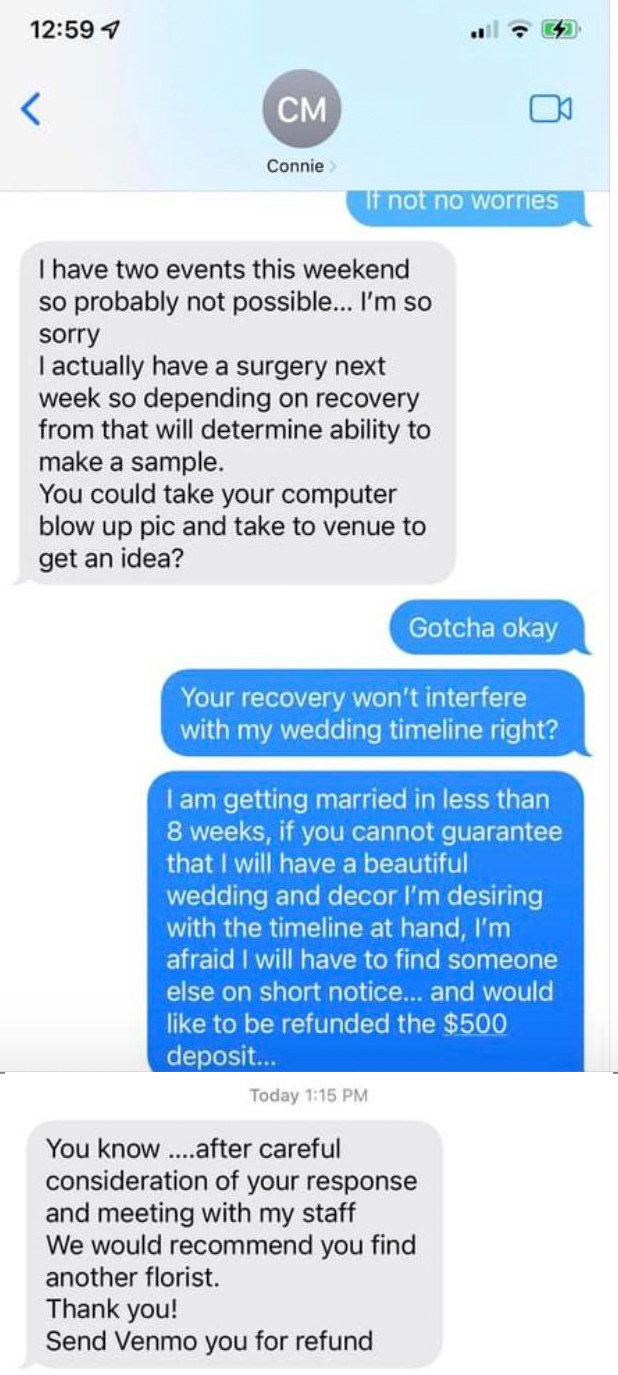 12.
This person who is marrying her sister's husband two months after she, and her niece, died.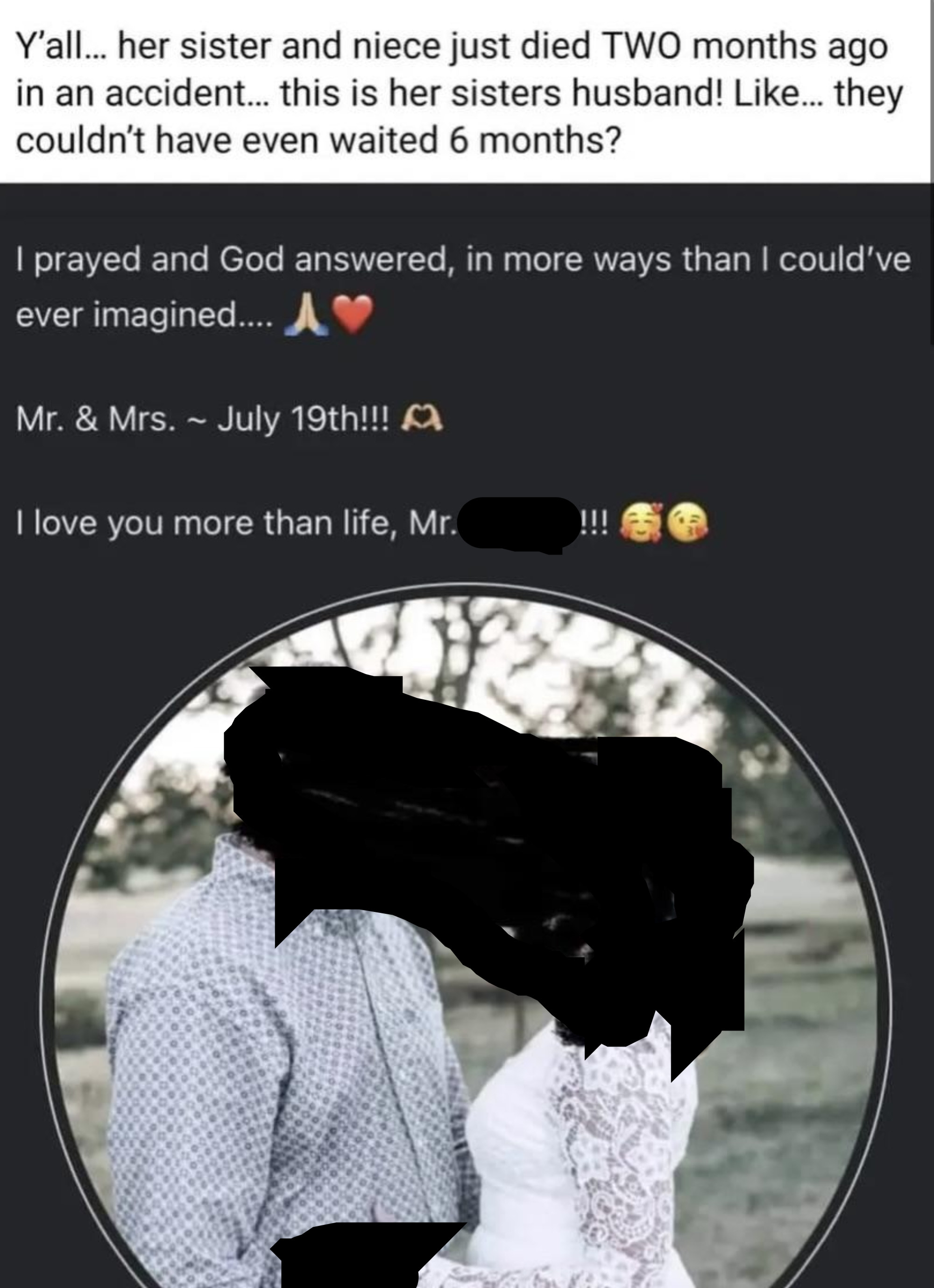 17.
This person refusing to dress their child in something other than a lion outfit for a wedding.