We Tried The Halo Top Scoop Shop's Secret Menu And This Is How It Was
There's a tie-dye waffle cone, y'all.
by
,
If you haven't heard, the beloved low-calorie ice cream, Halo Top, has opened a full shop at Westfield Topanga in Los Angeles!
We're Krista and Chris and we love ice cream. We also love low-calorie, low-guilt options, so when we found out about Halo Top's Scoop Shop launching, we had to check it out!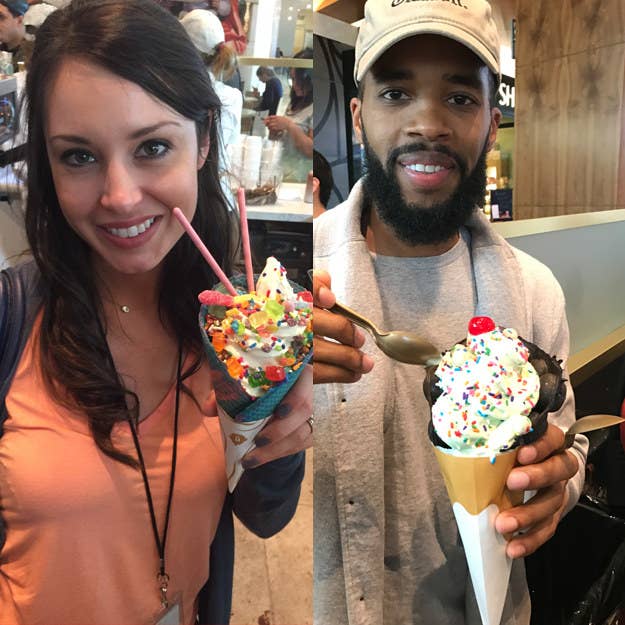 First and foremost, it was exciting to see soft serve ice cream available in low-calorie form, and with a variety of flavors.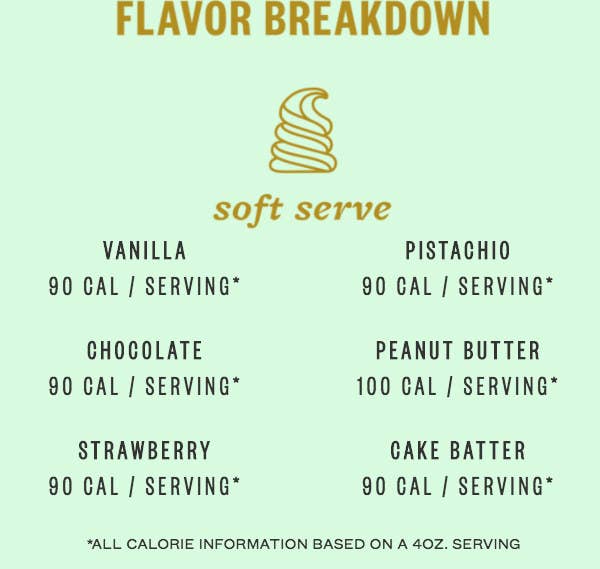 If you're not into soft serve, you can get scoops of the flavors you've become familiar with from the Halo Top pints found in grocery stores.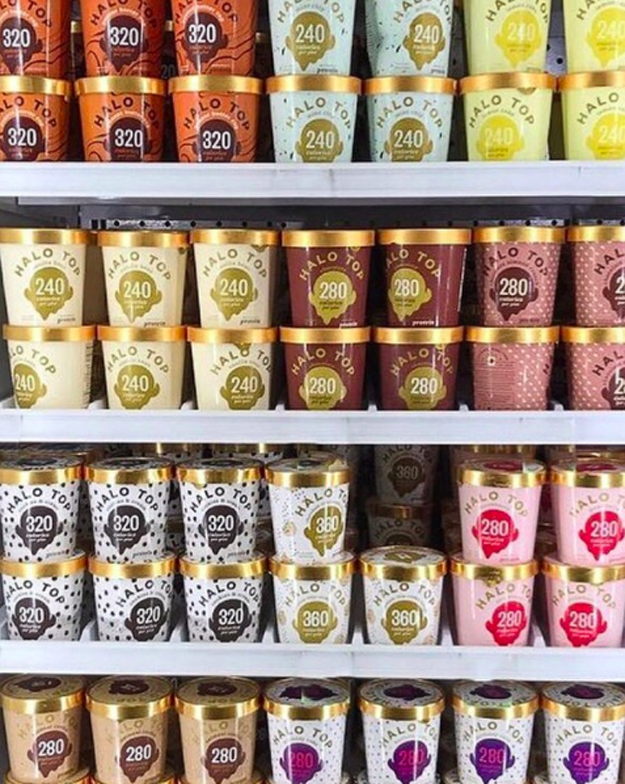 In addition to the ice cream, there are so many awesome topping options, from candies and cookies, to syrups and cereals. Oh, and fruit too, of course!
We focused our attention and our taste buds on the secret menu items, starting with a chocolate-flavored black puffle cone, with soft serve pistachio ice cream.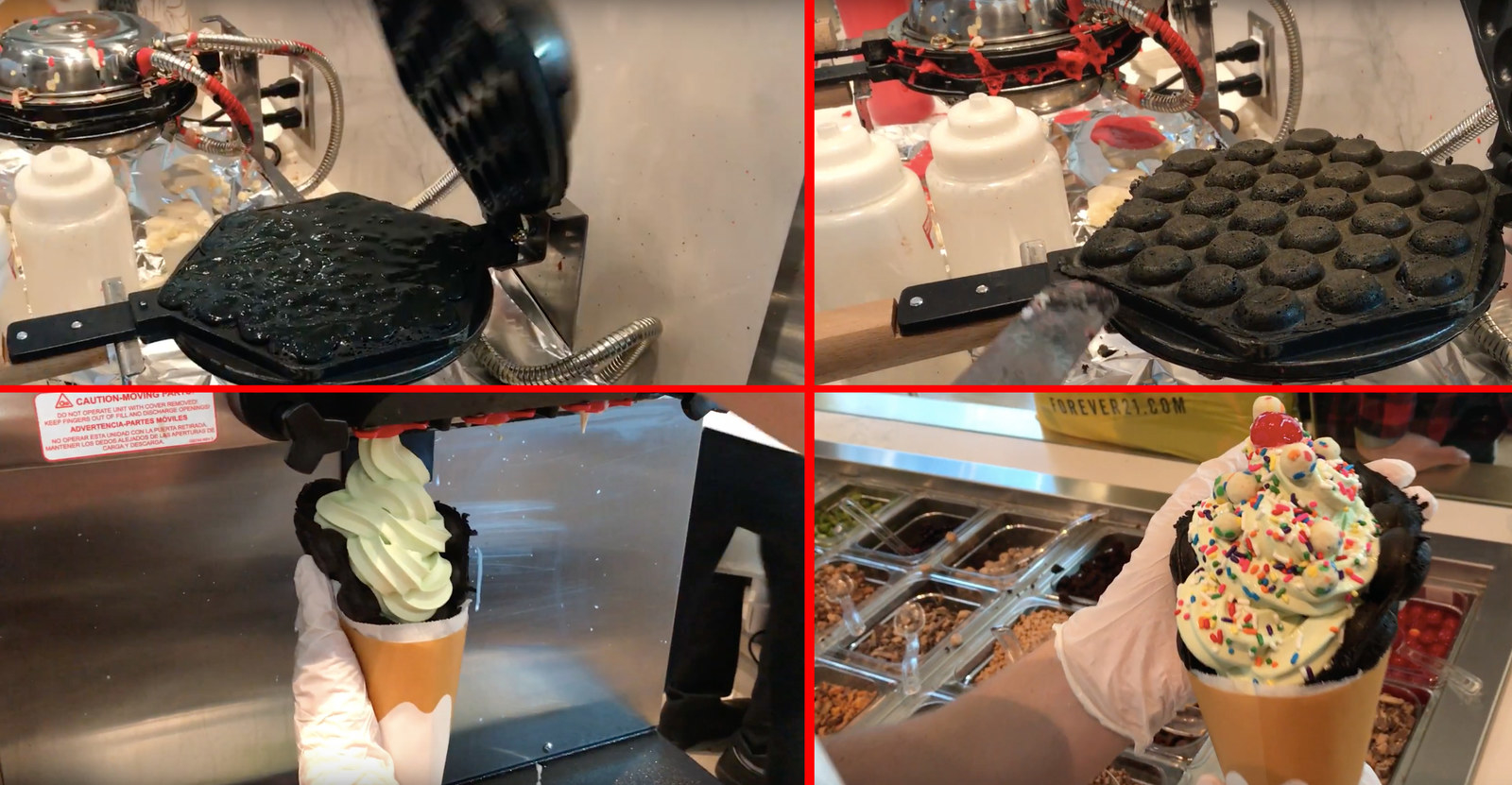 Next up was the red velvet flavored red puffle cone with chocolate ice cream.
Somehow, the items got even prettier — behold, the pink and teal tie-dye taco, with cinnamon roll ice cream scoops.
Lastly, we tried the pink and teal tie-dye waffle cone, with vanilla soft serve.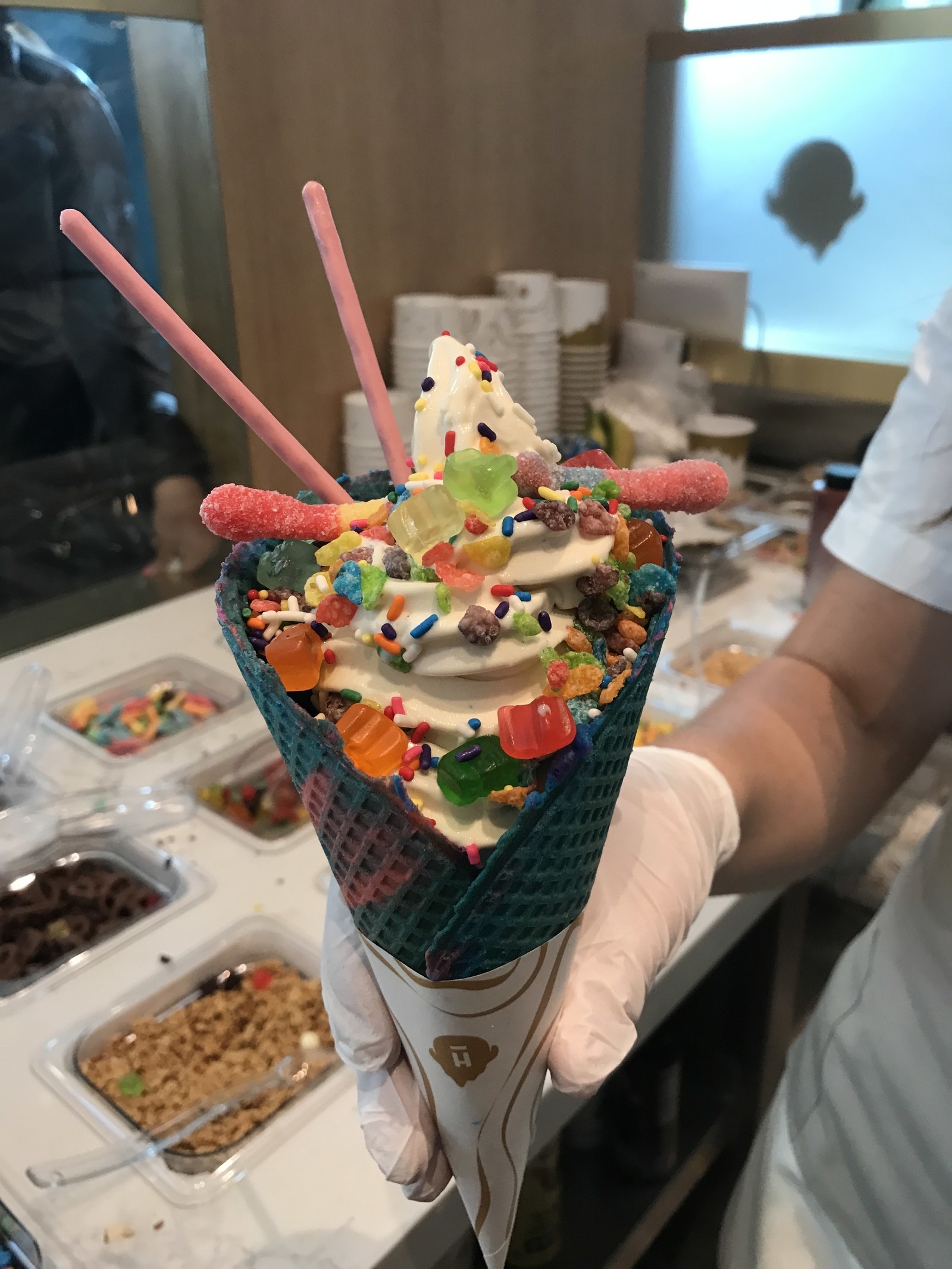 There's another secret menu item that we didn't get to try, but will arrive soon — churro style waffle cones!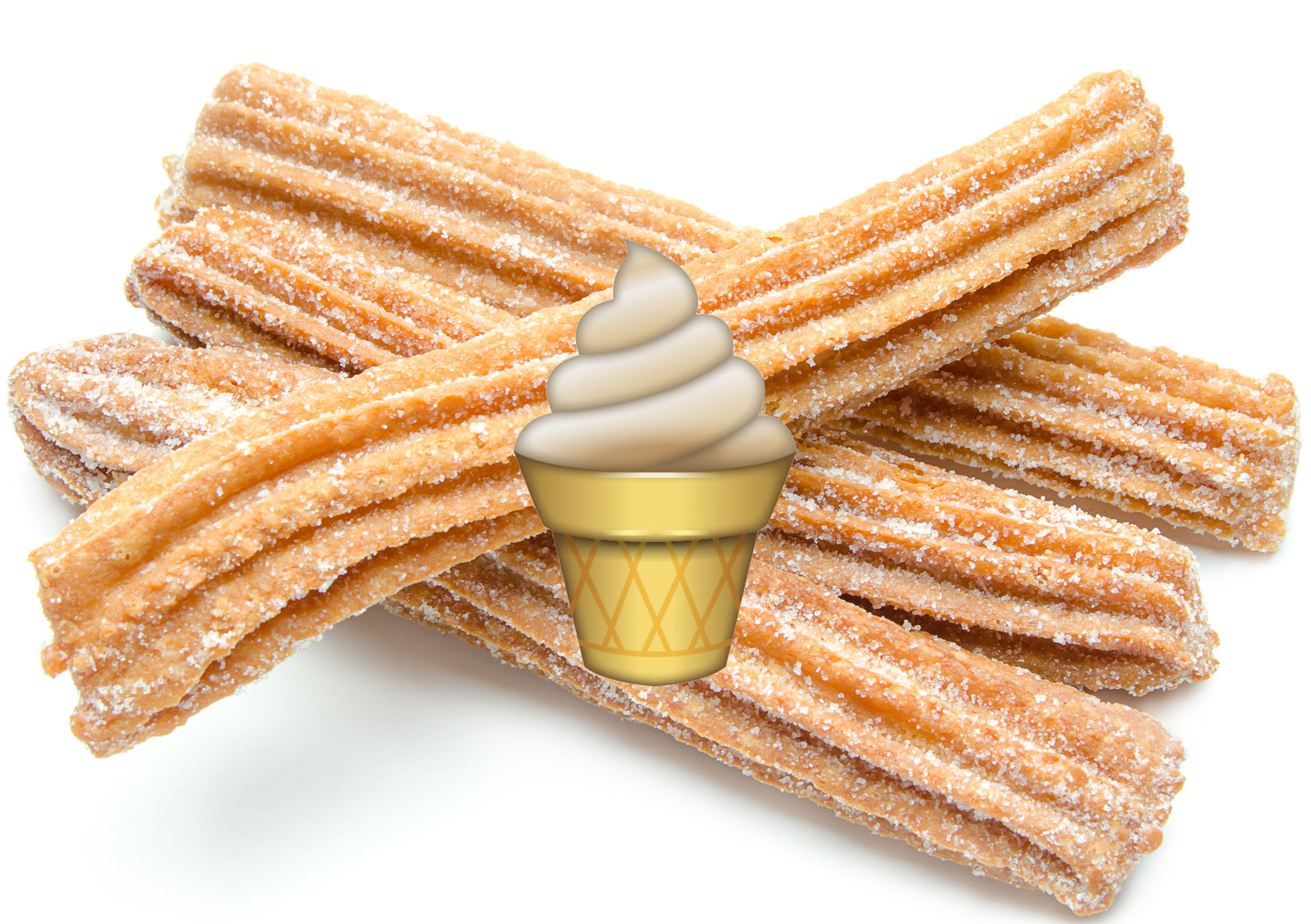 The secret items aren't on the menu so you have to request 'em, AND there might be more coming.
The peanut butter soft serve is AMAZING. If you like chocolate peanut butter cups, you need this in your life.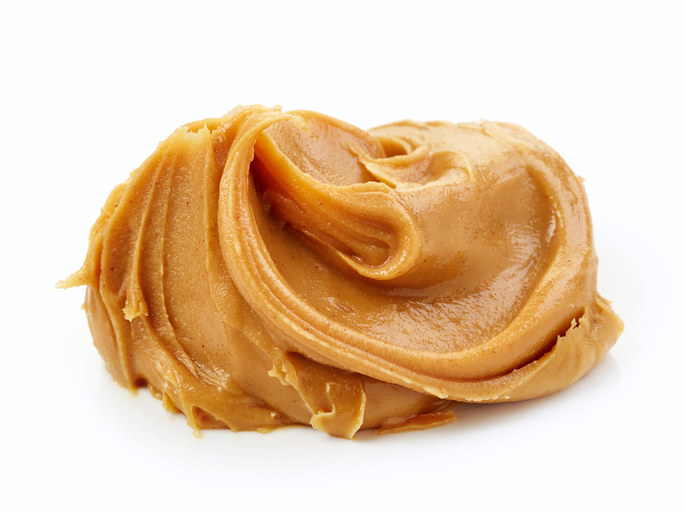 If you want to avoid calories from cones and toppings, the ice cream is tasty enough to be eaten on its own. However, if you do want toppings, the birthday cake bites are magnificent.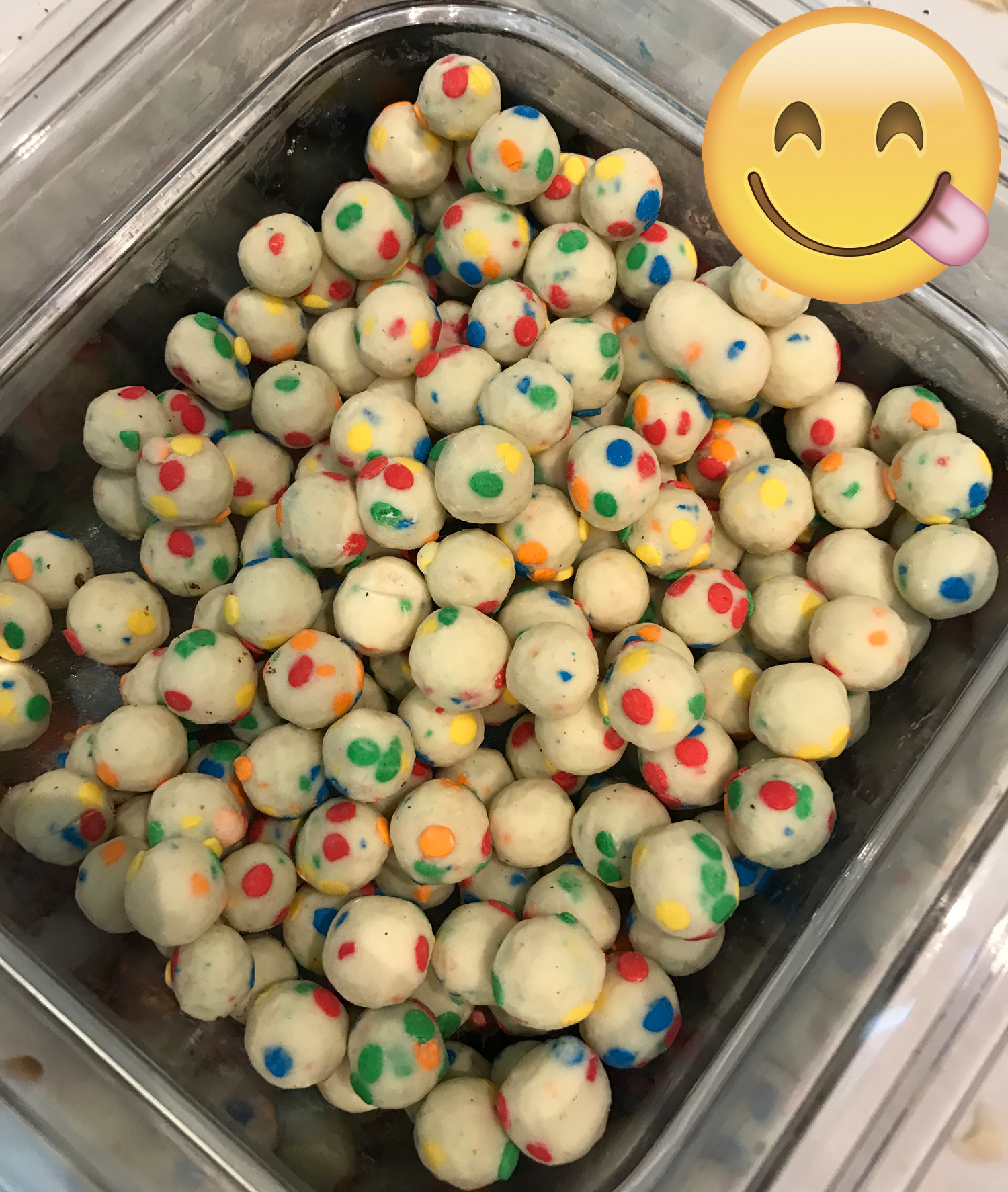 This has nothing to do with taste, but it's worth mentioning that, aesthetically, these options are almost as pleasing to look at as they are to eat.
If you're not near a Halo Scoop Shop at the moment, you can still lookout for seasonal options, like the new gingerbread house pint!
And if you are near the Halo Scoop Shop, do yourself a favor and indulge on some magical, low-calorie deliciousness.