As you may or may not know, a movie named Valerian and the City of a Thousand Planets is coming out on July 21, 2017.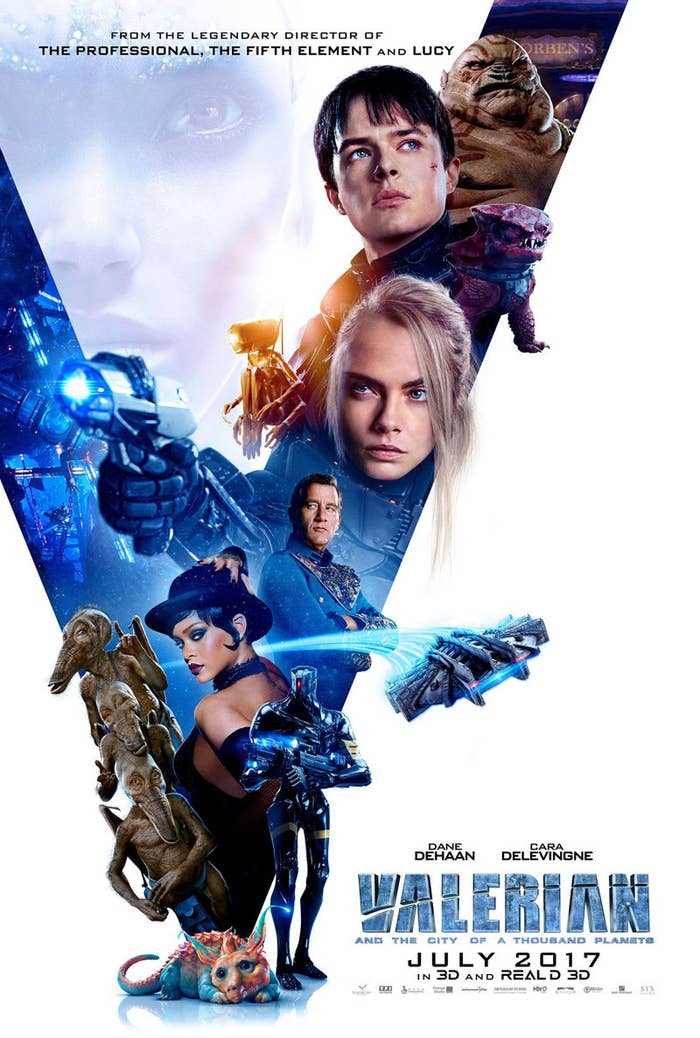 It's directed by Luc Besson, who also directed and cowrote The Fifth Element , and it's based off of a graphic novel series that was first published in 1967.
The story revolves around Valerian (Dane DeHaan) and Laureline (Cara Delevingne), who are assigned a mission to save a diverse, peaceful city full of different species and culture from a dark force.
Multiple trailers have been released, and all of them reveal some amazing-looking visuals — like this beautiful futuristic alien city.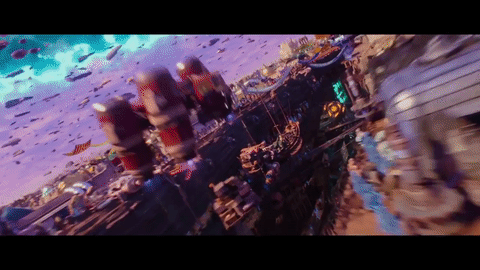 Or this vehicle speeding down an empty desert among colorful rocks and clouds.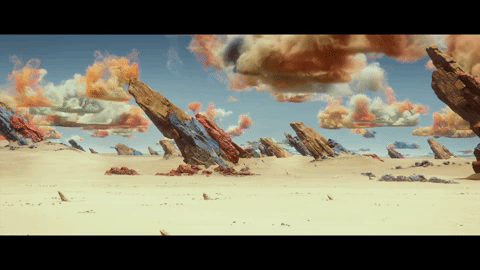 They also give us a glimpse of a number of different-looking alien species, like these colorful ones.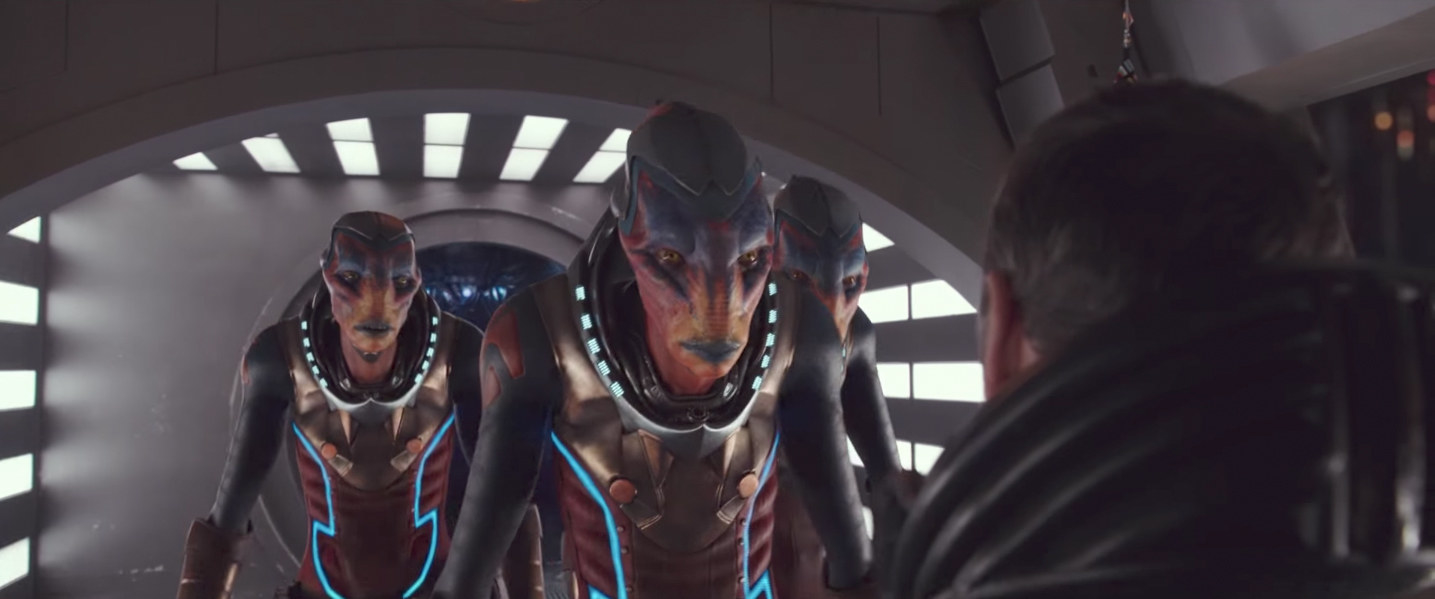 Or these two peaceful-looking folks.
Or this irritated-looking fellow.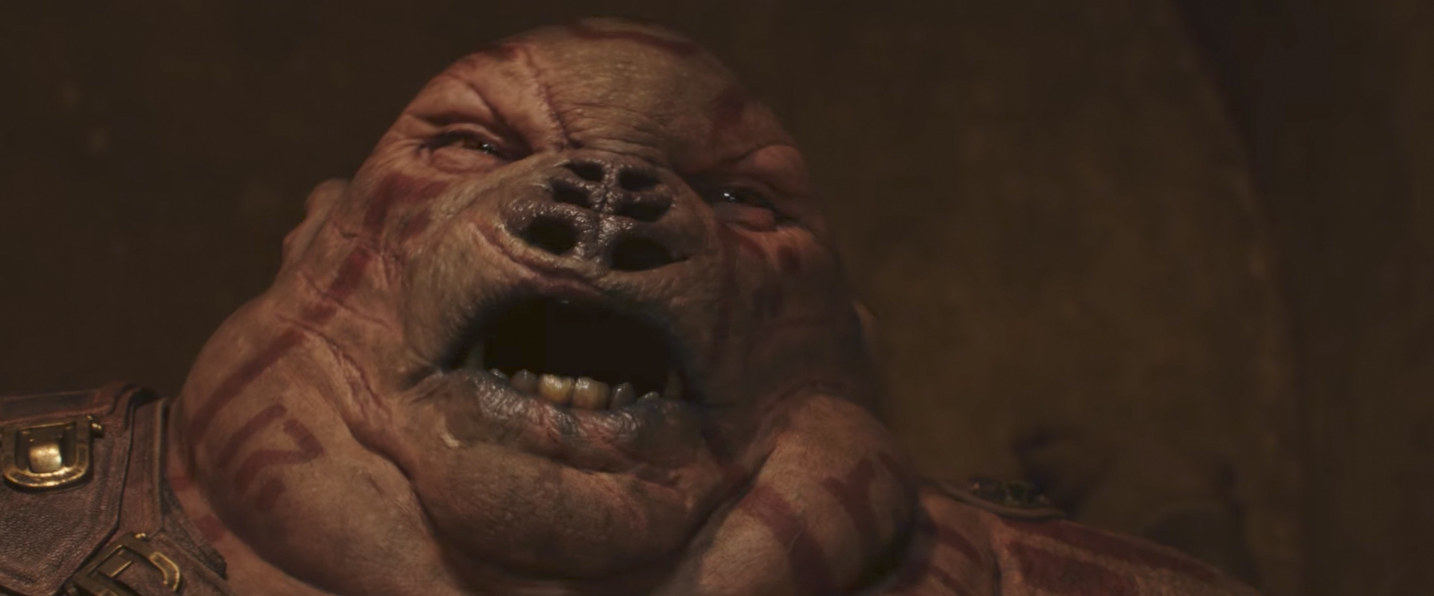 And even these adorable little creatures!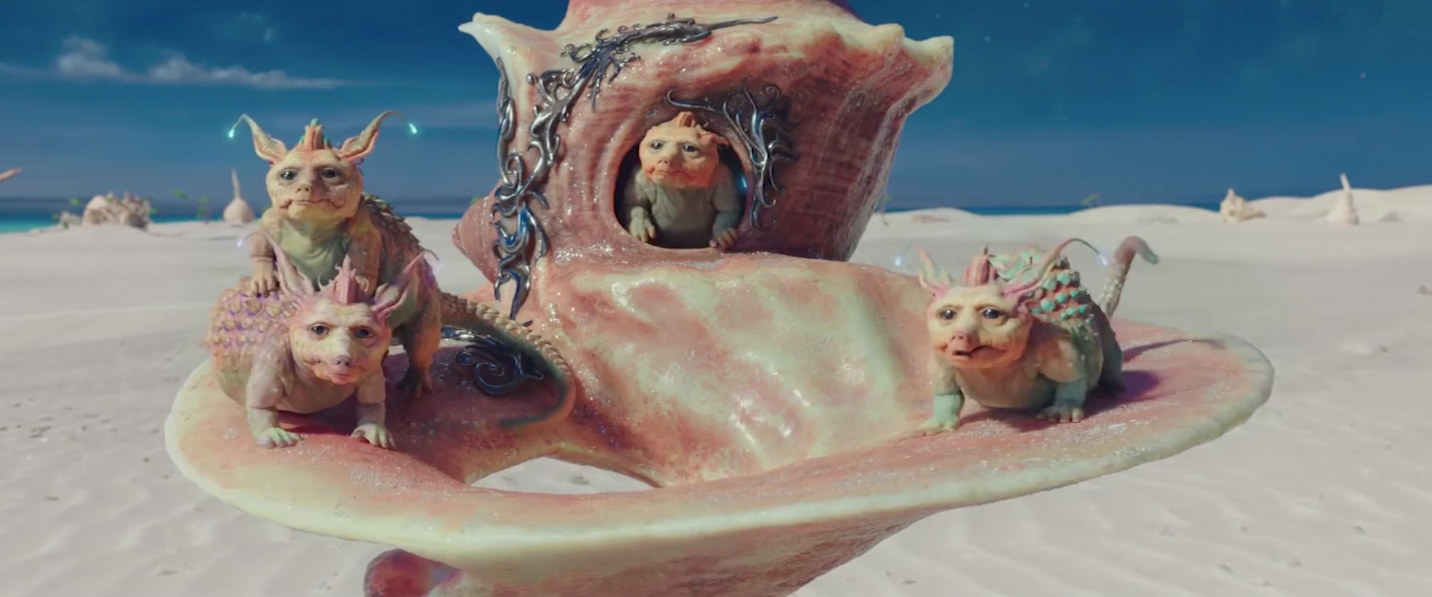 But even more exciting, it seems like the film appears to be packed with action. We're shown a giant hostile creature chasing after Laureline and Valerian...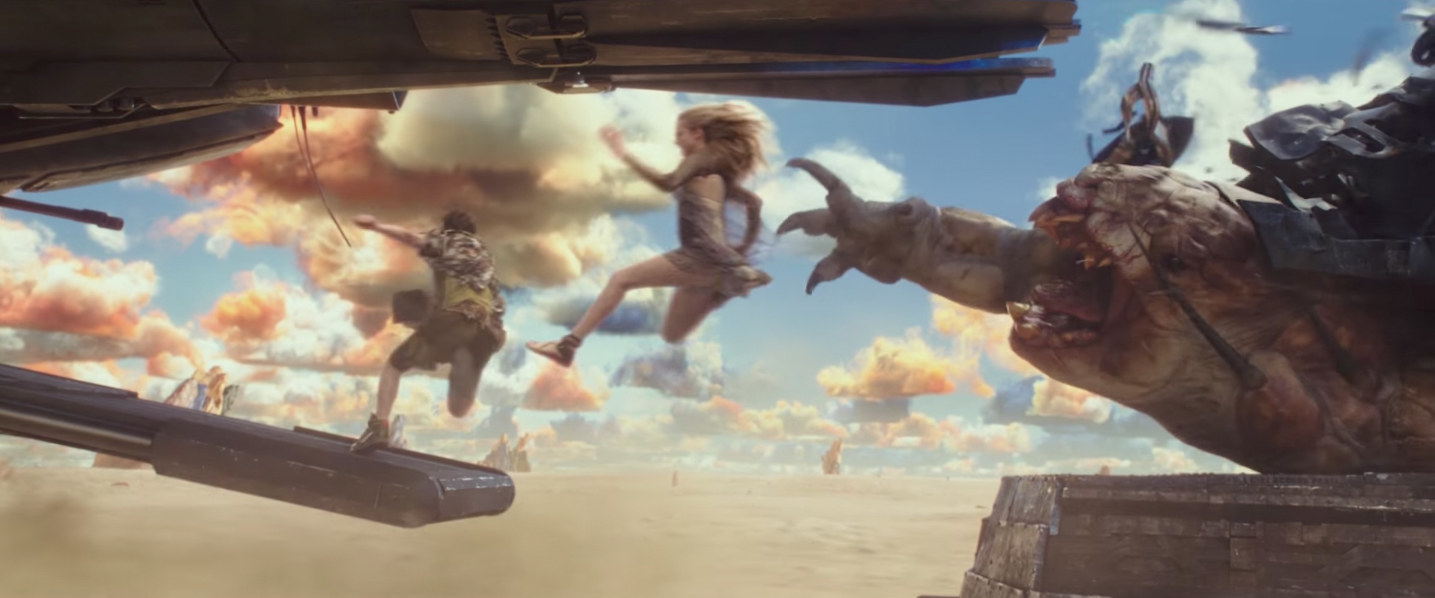 ...and an alien running down a beach who appears to be under attack.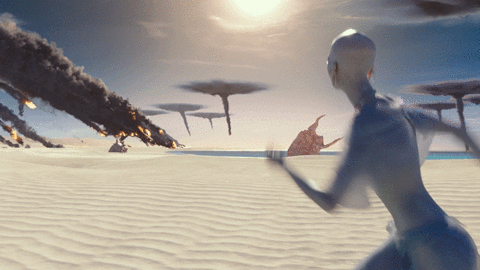 Plus, Valerian epically crashing through this glass ceiling...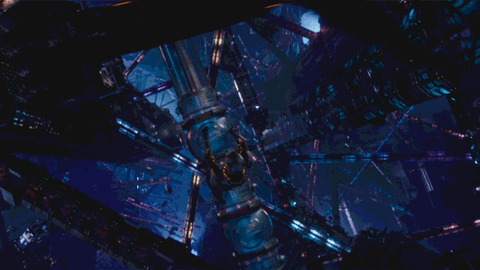 ...Laureline kicking this guy in the face...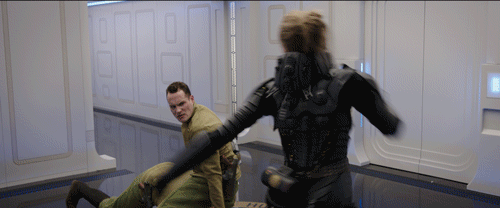 ...and Valerian kicking this alien in the gut.
AND THIS INCREDIBLE MID-AIR RUNNING ESCAPE USING SOME SORT OF GUN THAT SHOOTS OUT LITTLE PLATFORMS!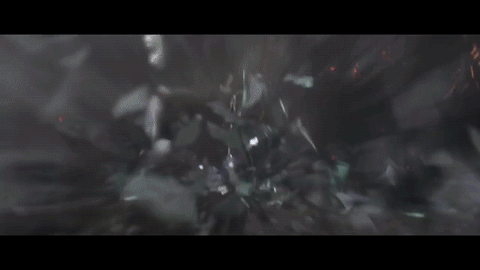 Oh, and Rihanna plays a shapeshifter named Bubble.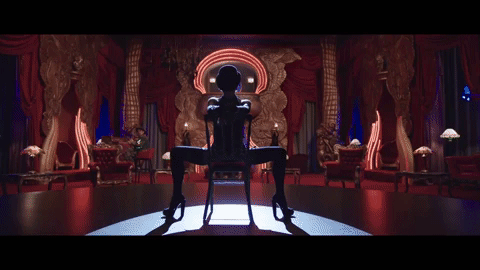 Personally, this is the most excited I've been for a film all year. And even if you're not particularly into sci-fi, you should consider it based solely on the fact that it looks so damn aesthetically stimulating!