So "The Office" Had A Mysterious Character You Never Noticed Just Chillin' In The Background And WTF
She appeared in episodes throughout the first three seasons.
A lot of folks consider themselves superfans of The Office, myself included.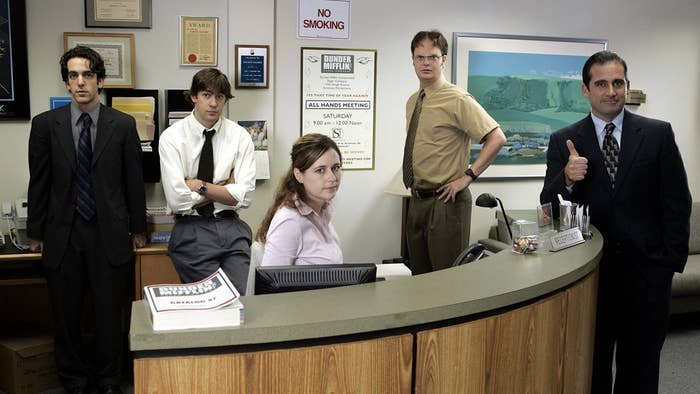 If you've watched every episode, you can probably remember all of the classic scenes and you still quote the show constantly!
So, surely you'd recognize all of the characters who appeared on the show in multiple episodes, throughout multiple seasons, right? Like these four familiar faces.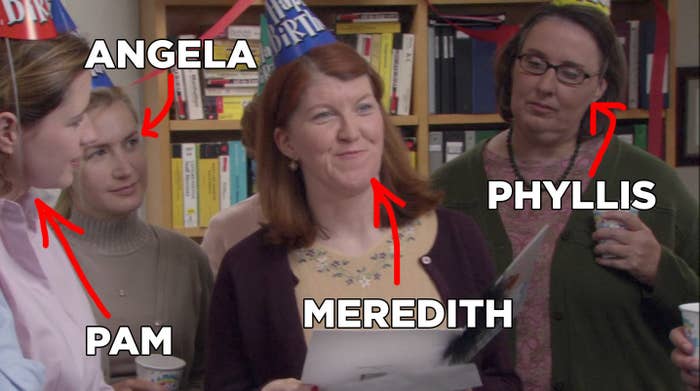 But wait, is there someone standing behind Meredith?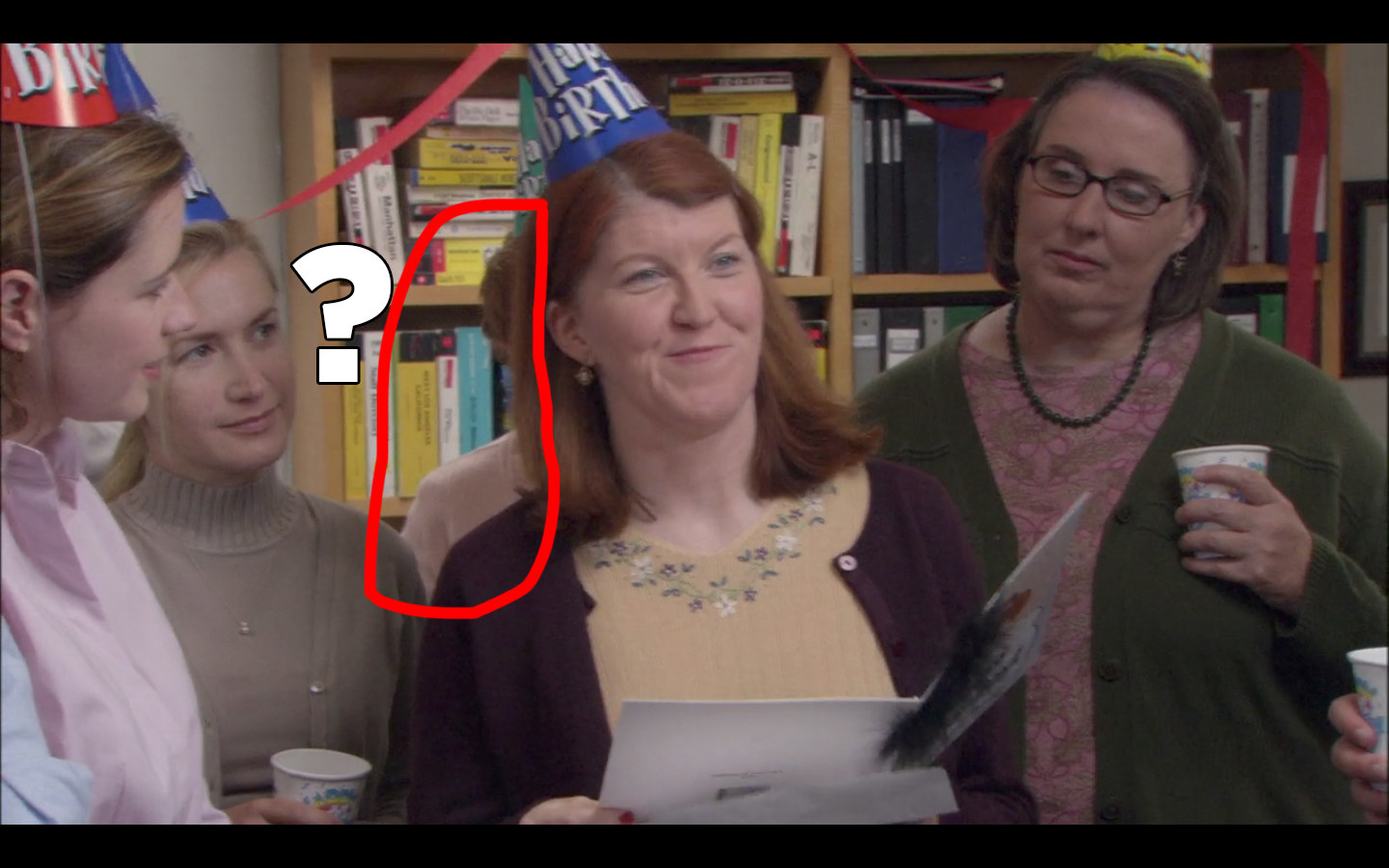 Yeah, that's definitely a person back there. The question is...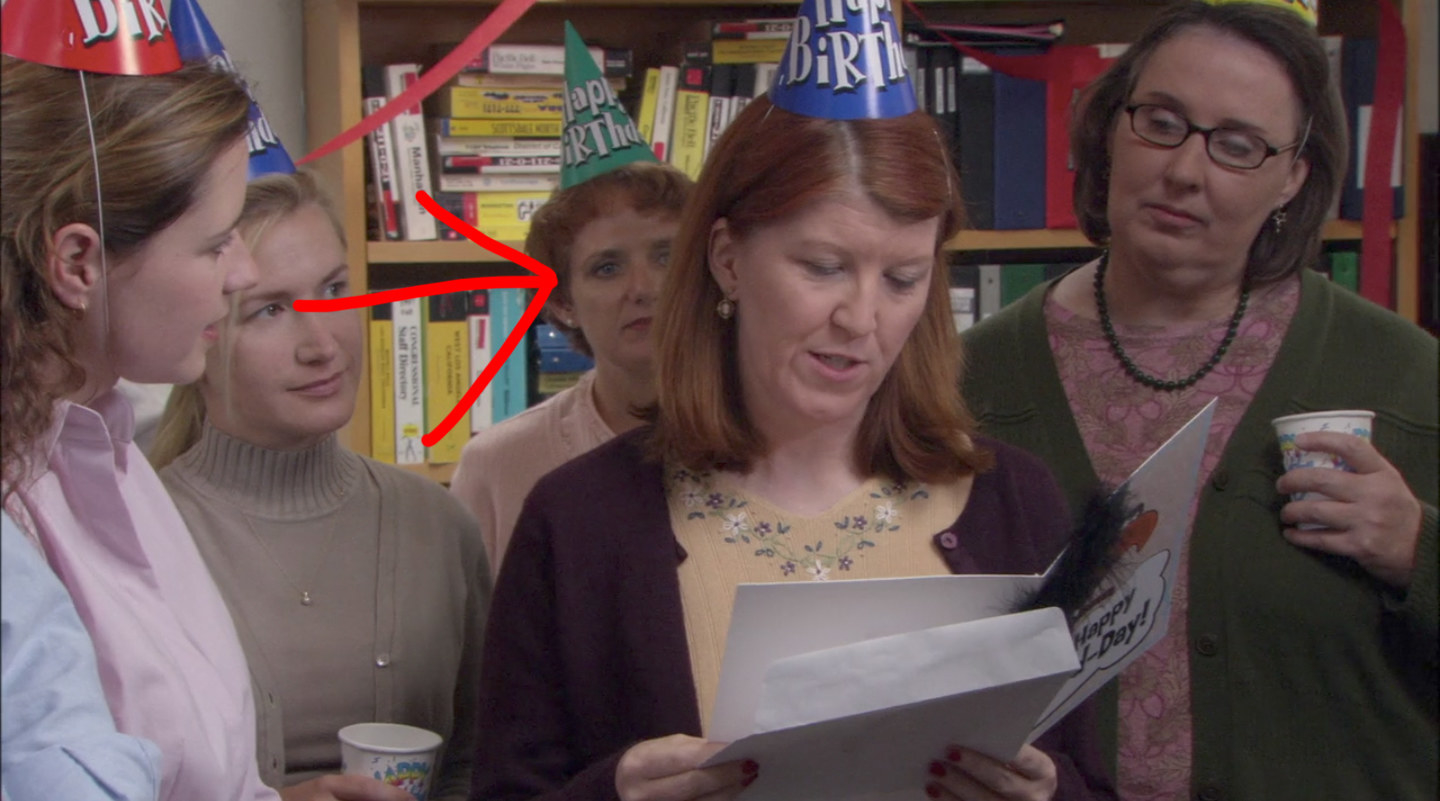 Here she is again in Season 2, with gray hair.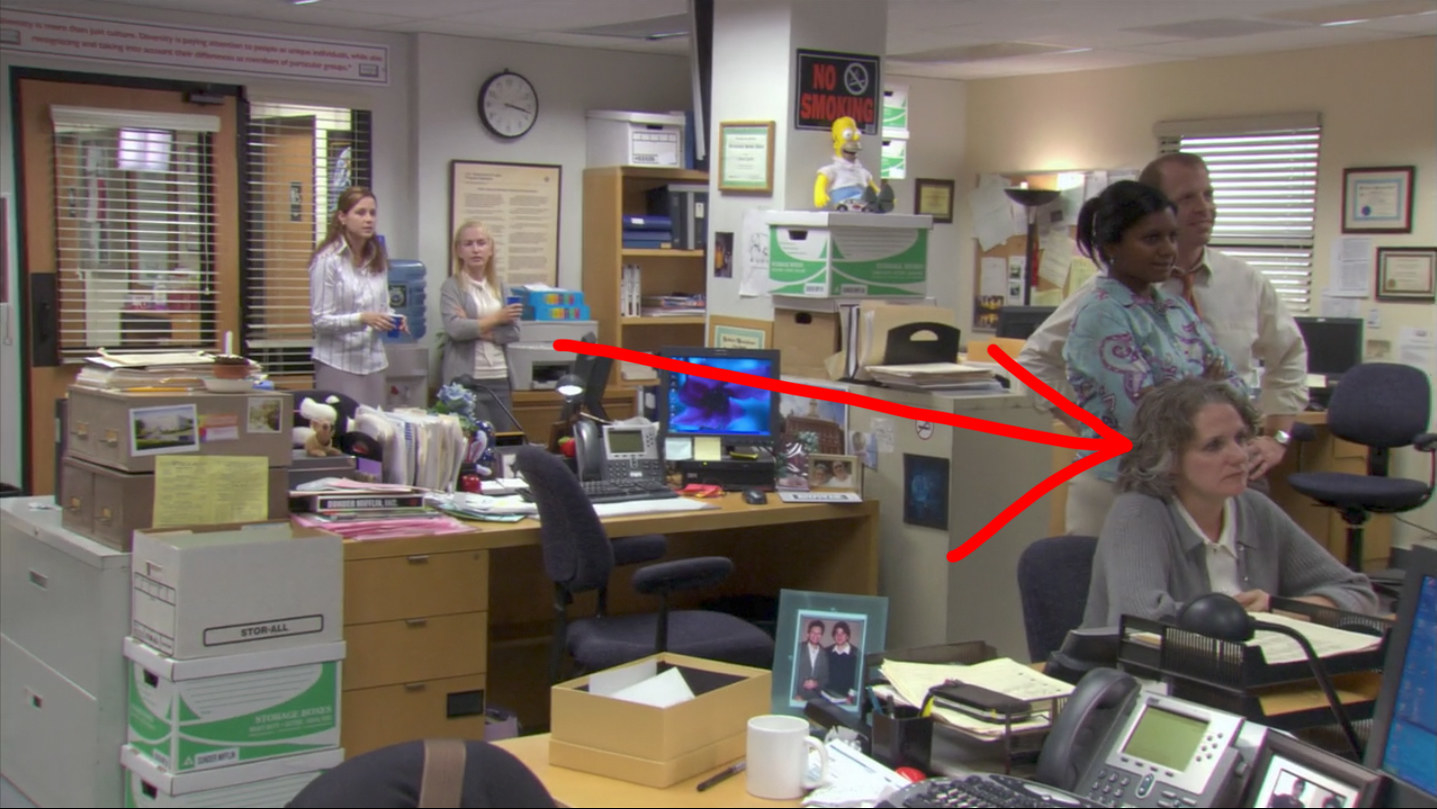 And again.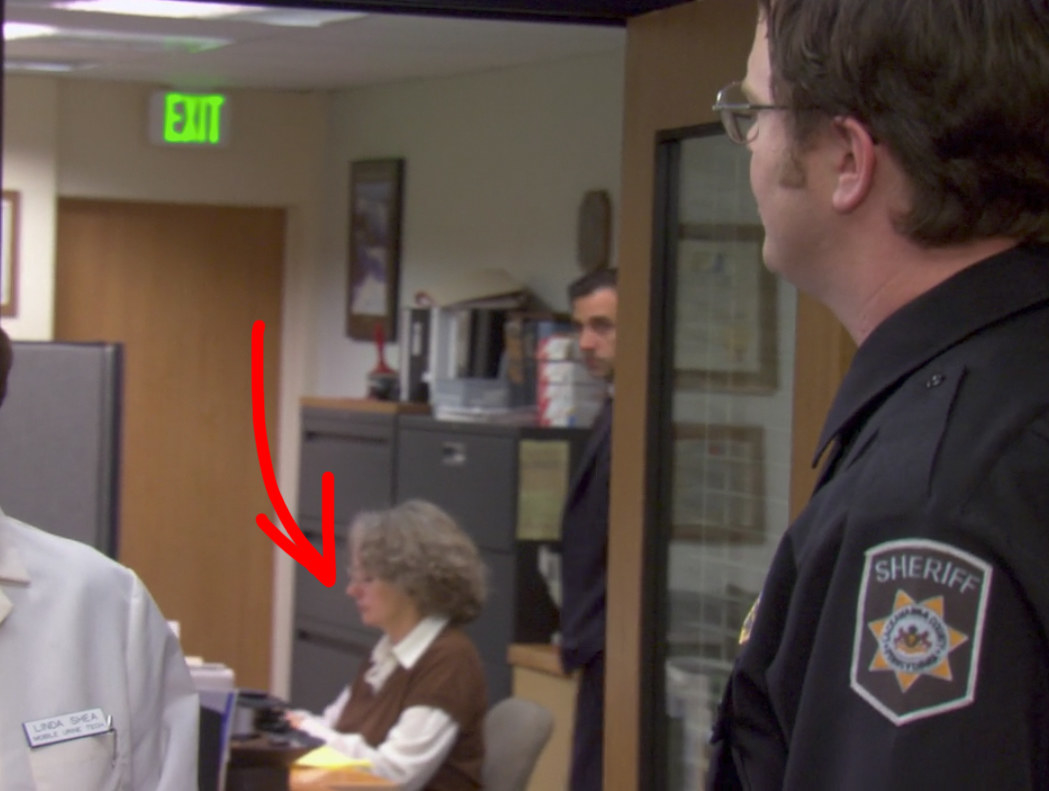 And AGAIN in Season 3.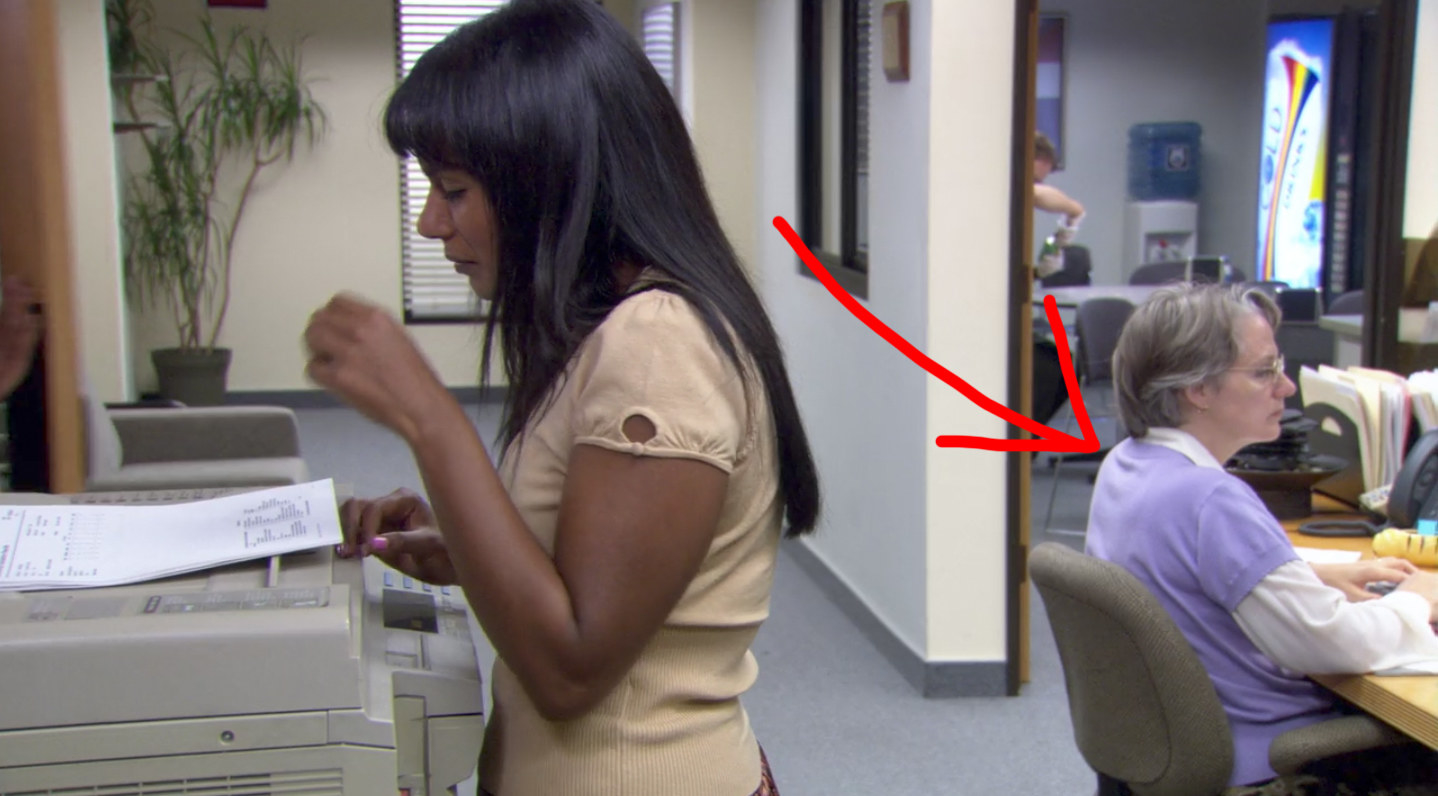 Who is this mystery woman, casually existing without ever saying a word?
According to the Dunderpedia: The Office Wiki, her name is Luanne. Yes, she doesn't have any lines, but she does have a name.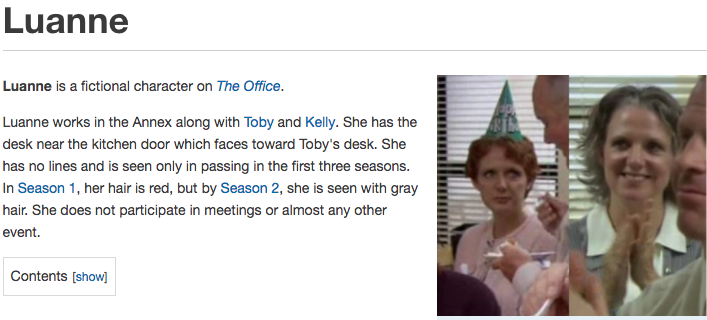 Luanne has been spotted in episodes throughout the first three seasons, and the strangest part is how many fans who've thoroughly watched The Office NEVER noticed her existence.