WARNING: DON'T OPEN, SPOILERS INSIDE.
If you haven't been paying attention, it was announced that Season 9 of The Walking Dead would be Andrew Lincoln's last.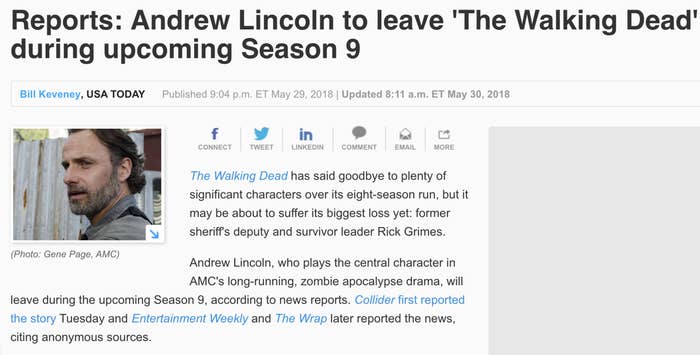 If you didn't see Rick Grimes's penultimate episode, it ended with him being bucked off of a horse and impaled as walkers closed in on him.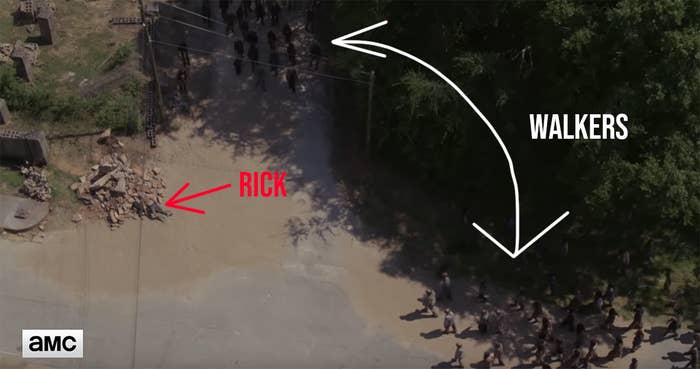 On his final episode, he managed to get up and spent the majority of the episode running from walkers, bleeding everywhere, and trying to not die.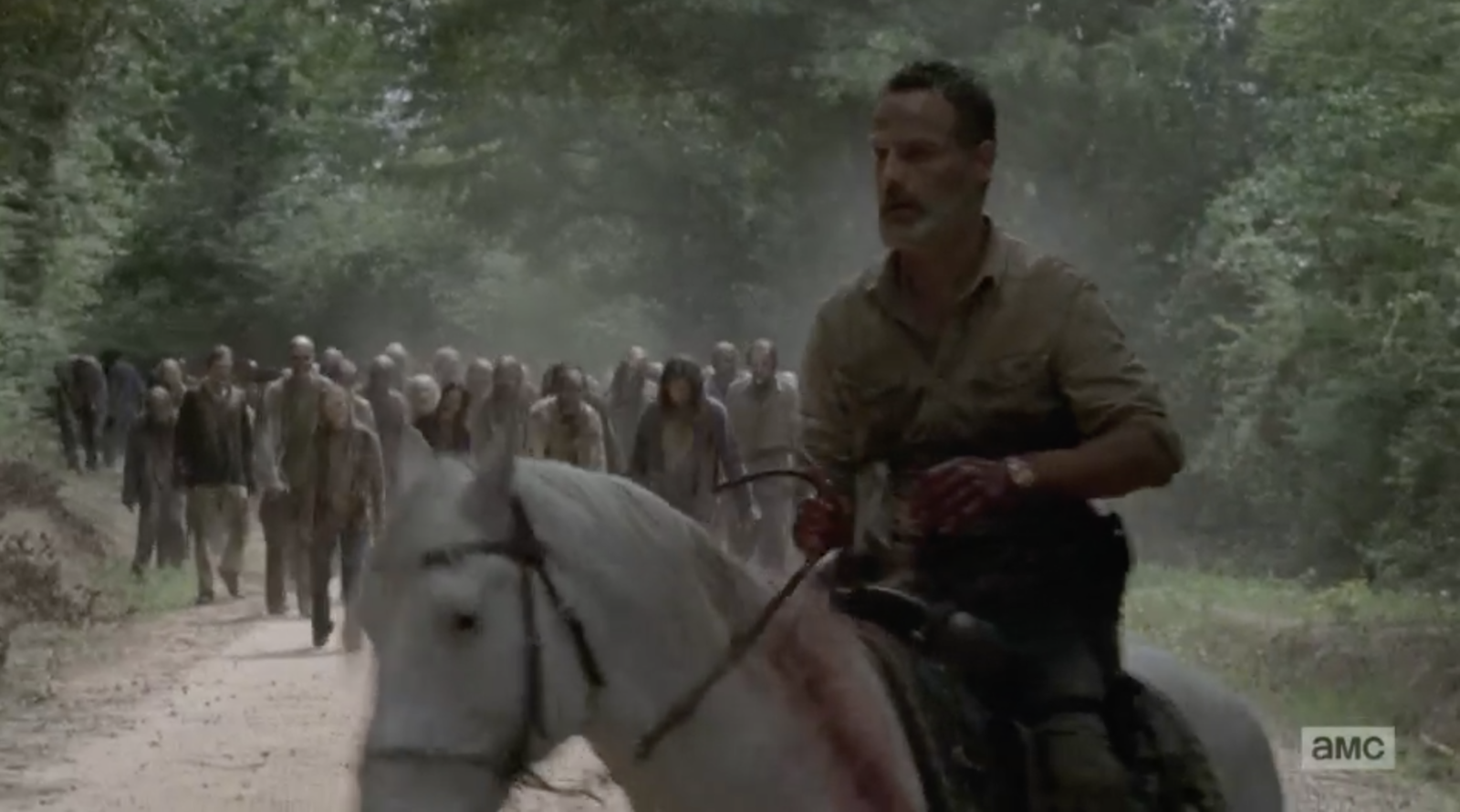 Eventually Rick wound up in a scenario where he could save his people from an impending herd, and in a last ditch effort, he shot some dynamite, blowing up the bridge he was standing on, sacrificing himself.
Twitter had some feelings about the twist ending.
So, after all that, it turned out Rick survived and even more interesting, it was announced that Andrew Lincoln will be starring as Rick in multiple AMC movies.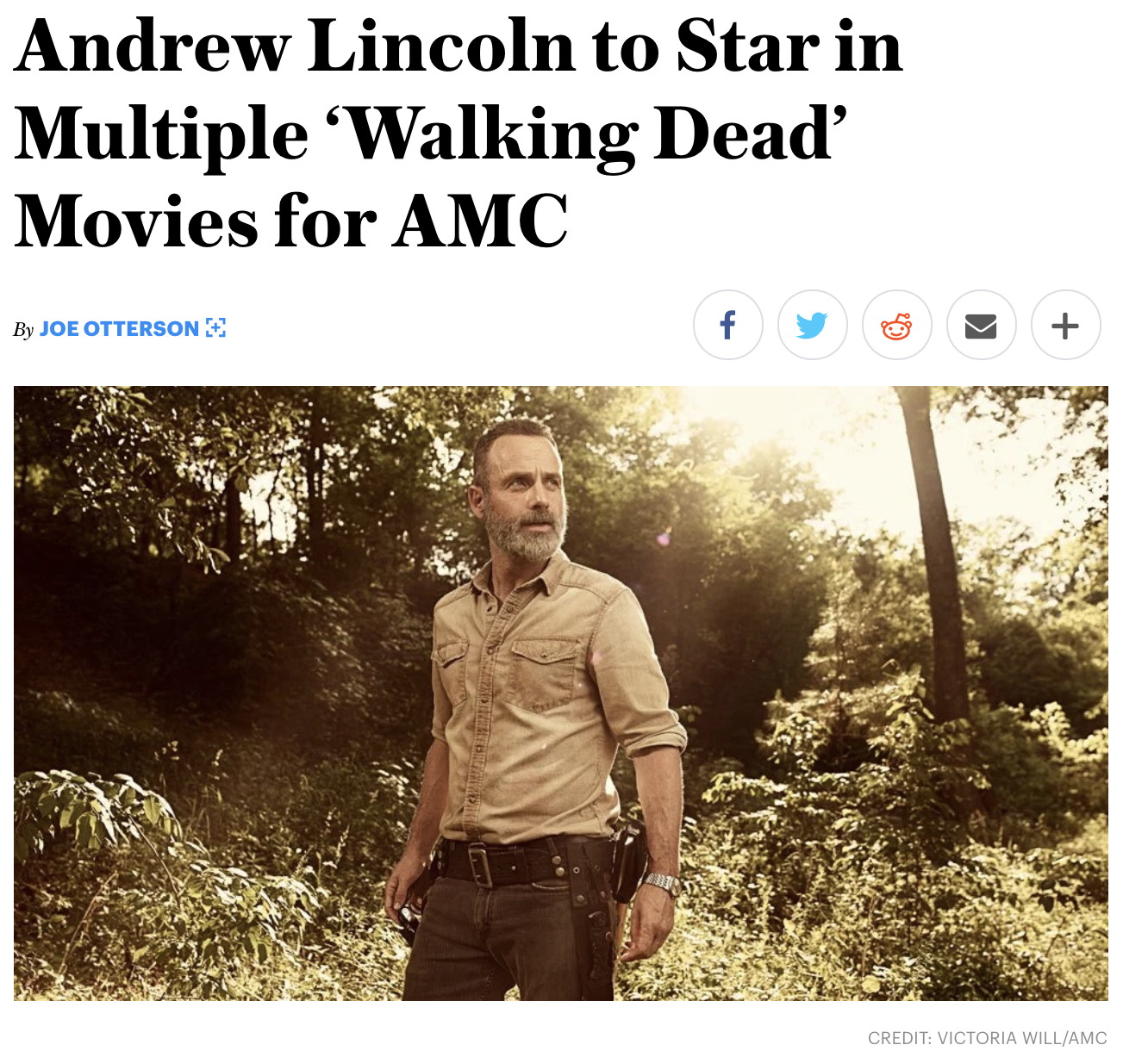 Of course, fans had thoughts on this news too.
So that's the end of Rick on the series (for now) and starting with the next episode, it appears there'll be a significant time hop.