On June 2, 2008, an episode of SpongeBob Squarepants aired. It was called, "The Splinter."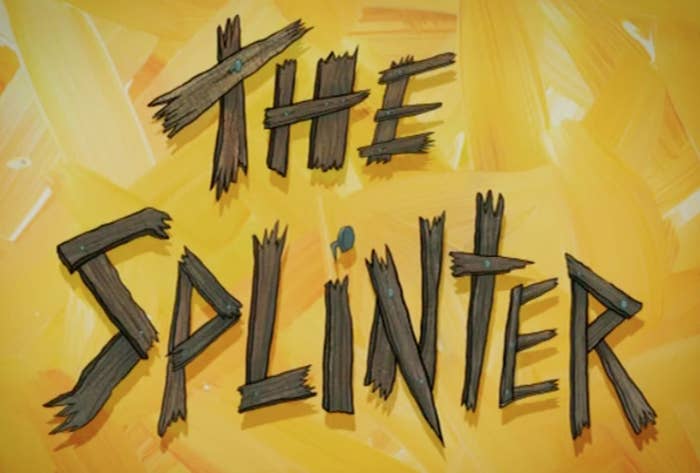 In the beginning, it seems like an ordinary day of SpongeBob making Krabby Patties at Krusty Krab. Nothing too crazy happening here.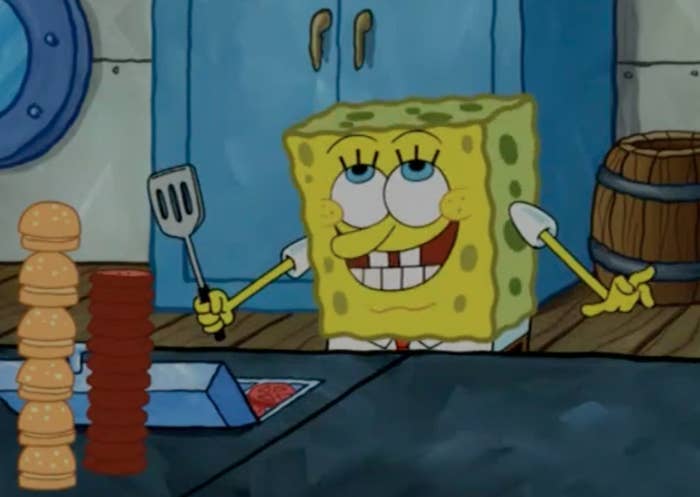 Some run-of-the-mill SpongeBob hijinks take place, when suddenly SpongeBob slips on a glob of tartar sauce.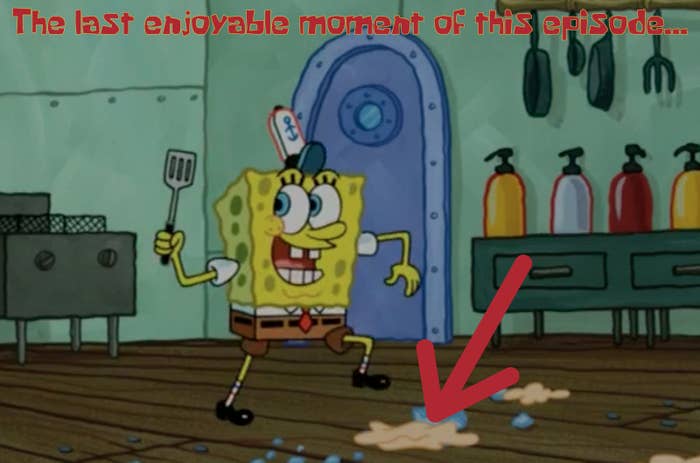 SpongeBob falls forward, his thumb dragging against the wooden floor as a jagged splinter deeply penetrates it.
We're then given a nice close-up shot of Spongebob's freshly punctured thumb.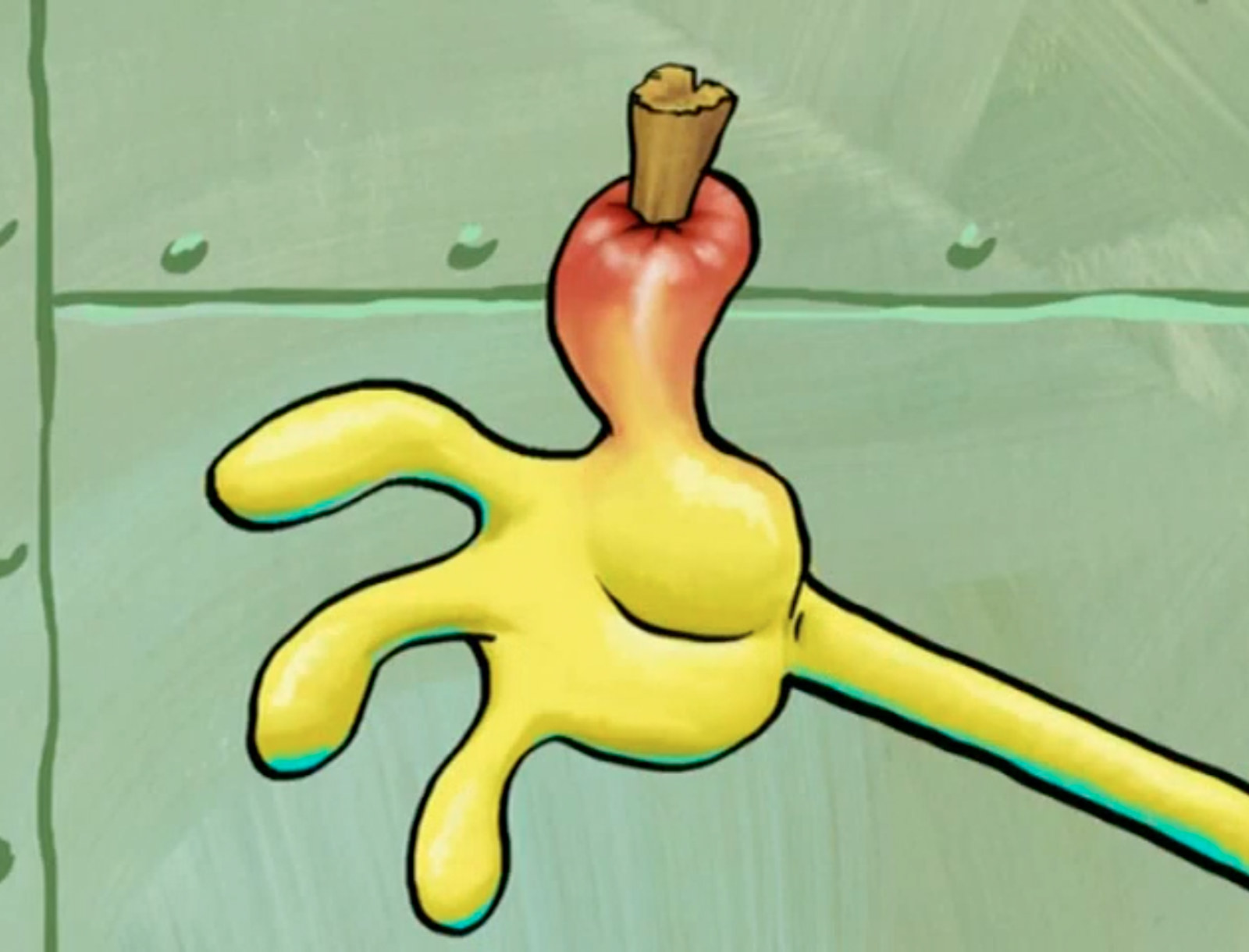 SpongeBob yanks at the splinter, but his thumb skin is wrapped ever so snugly around it that he can't get it out.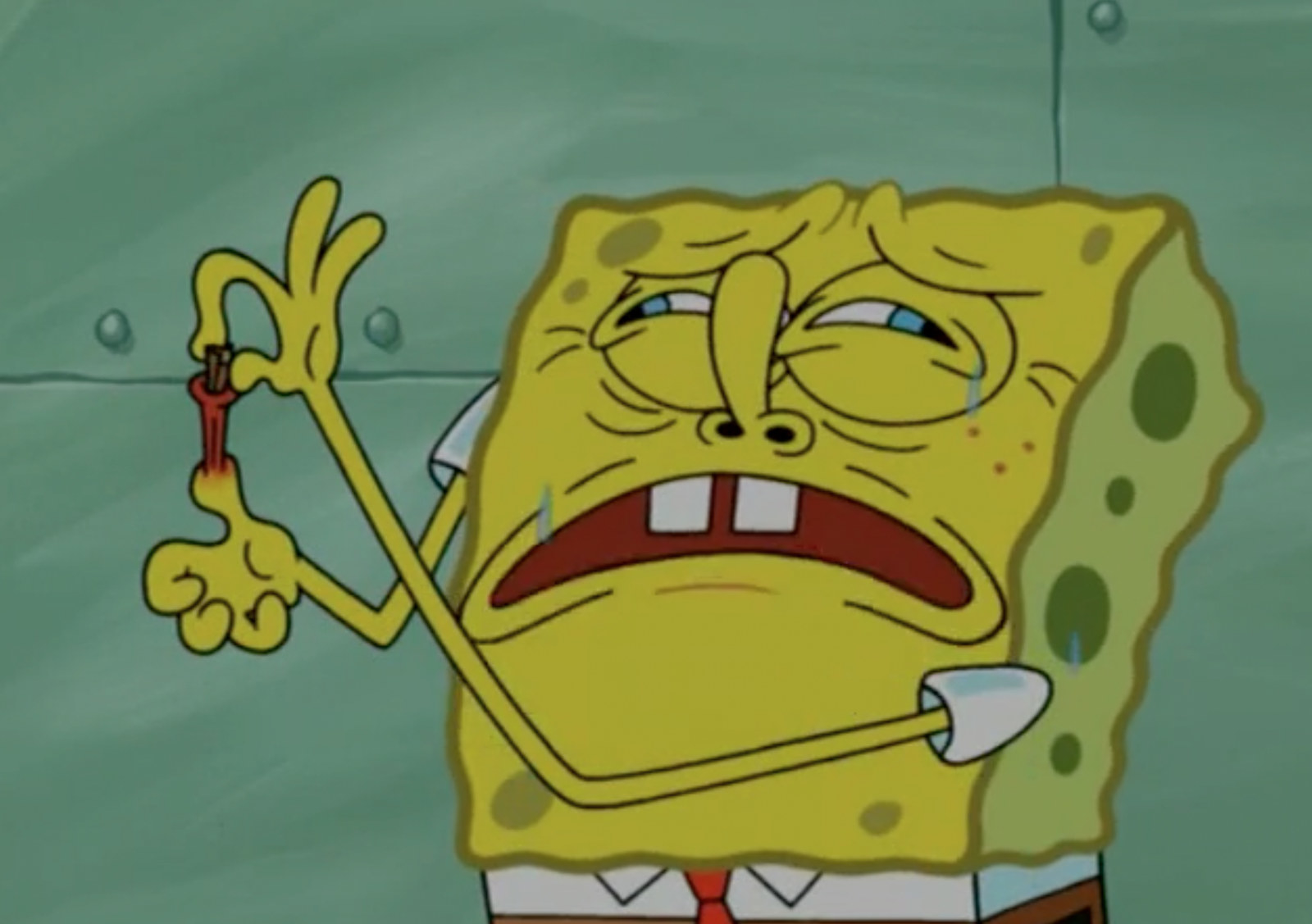 Shortly thereafter, SpongeBob shows his injury to Squidward, as a drop of thumb splinter juices leaks into his eye.
Then, SpongeBob goes to Patrick (who is 100% not a doctor) for treatment.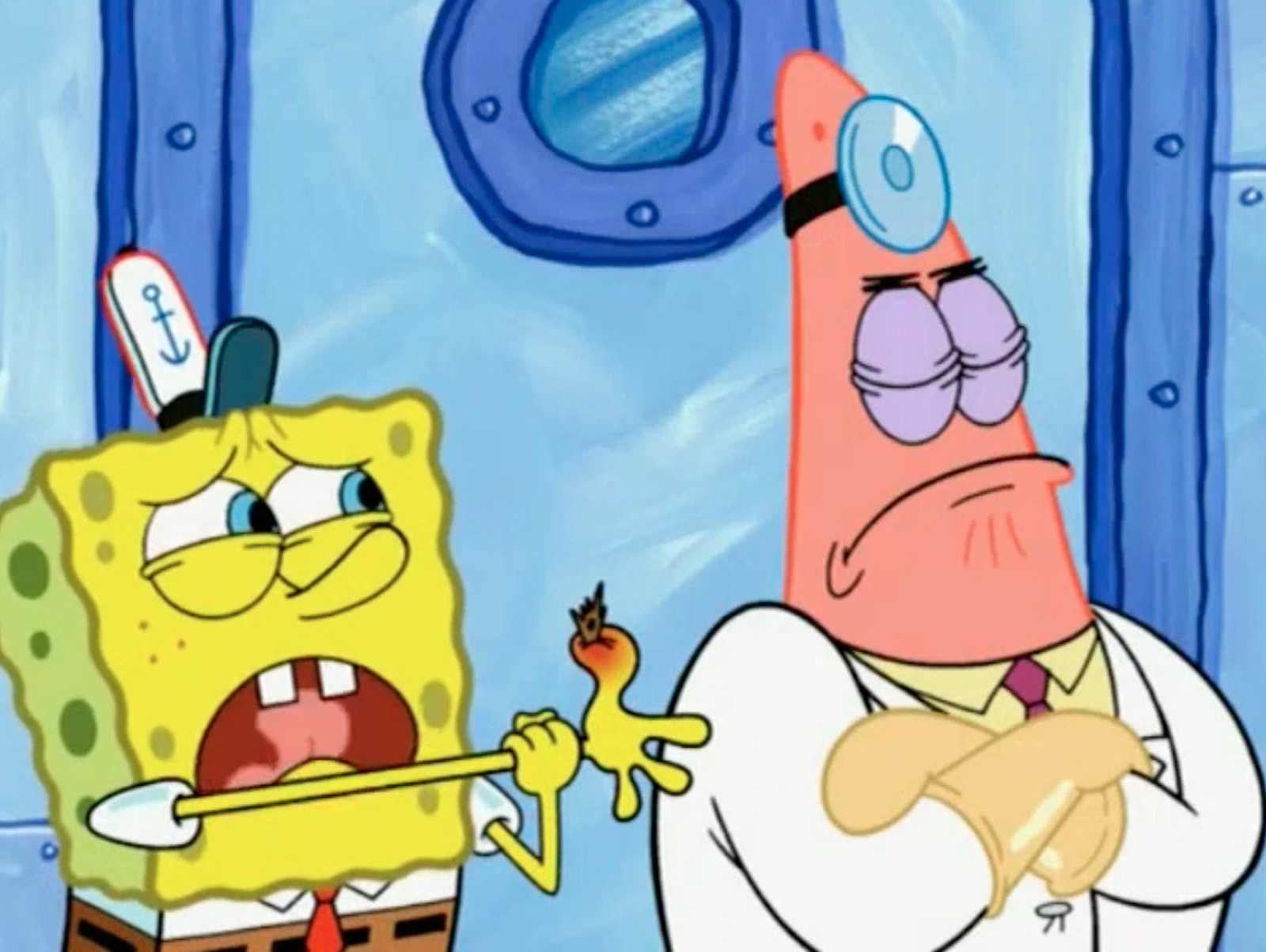 Patrick decides to hammer the splinter deeper into SpongeBob's thumb, causing it to swell up.
Patrick follows this up by throwing a garbage compress on top of SpongeBob's thumb to reduce the swelling.
This is the final result. This plump, discolored, puss-covered thumb.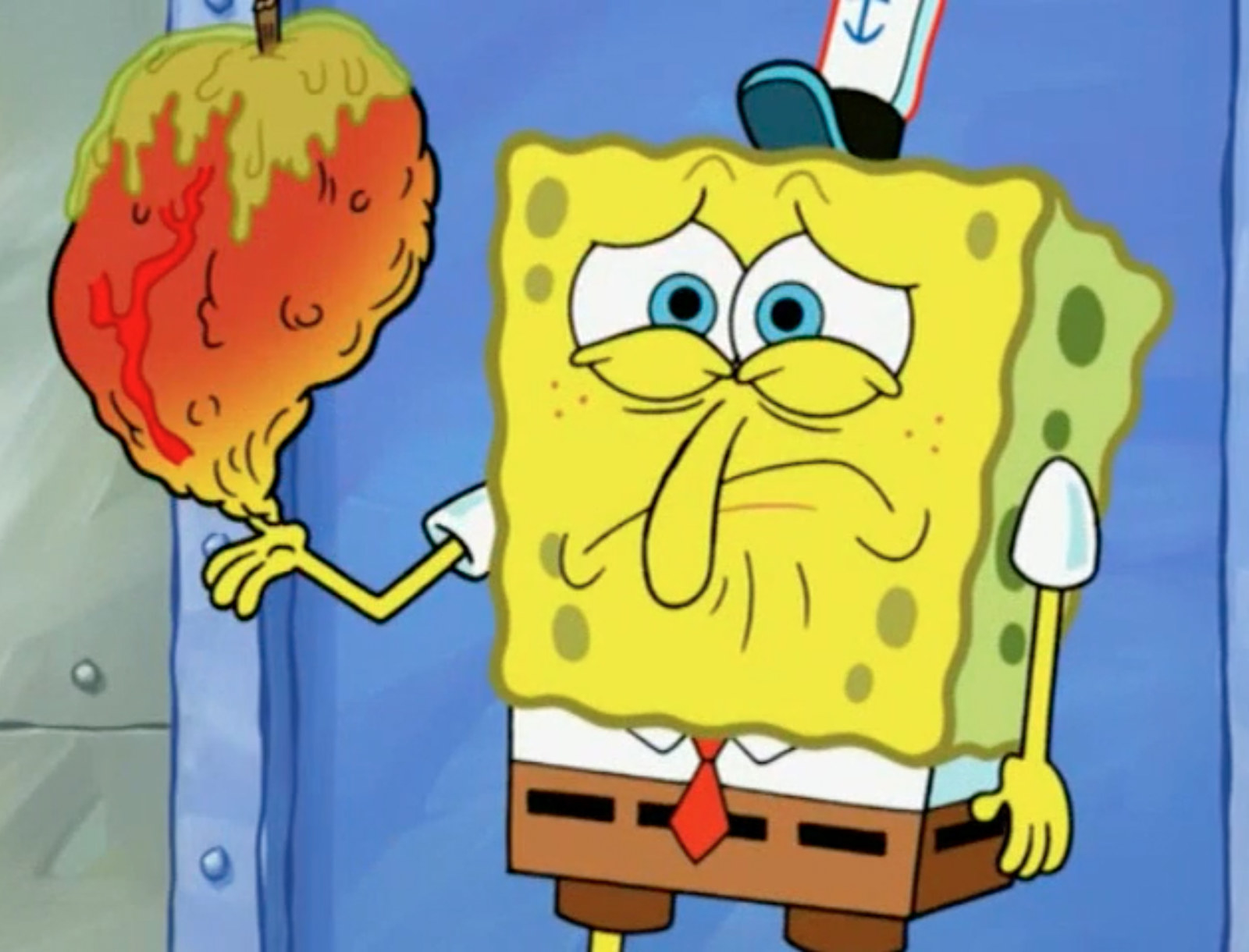 Eventually, Mr. Krabs casually uses his pinchers to remove the splinter.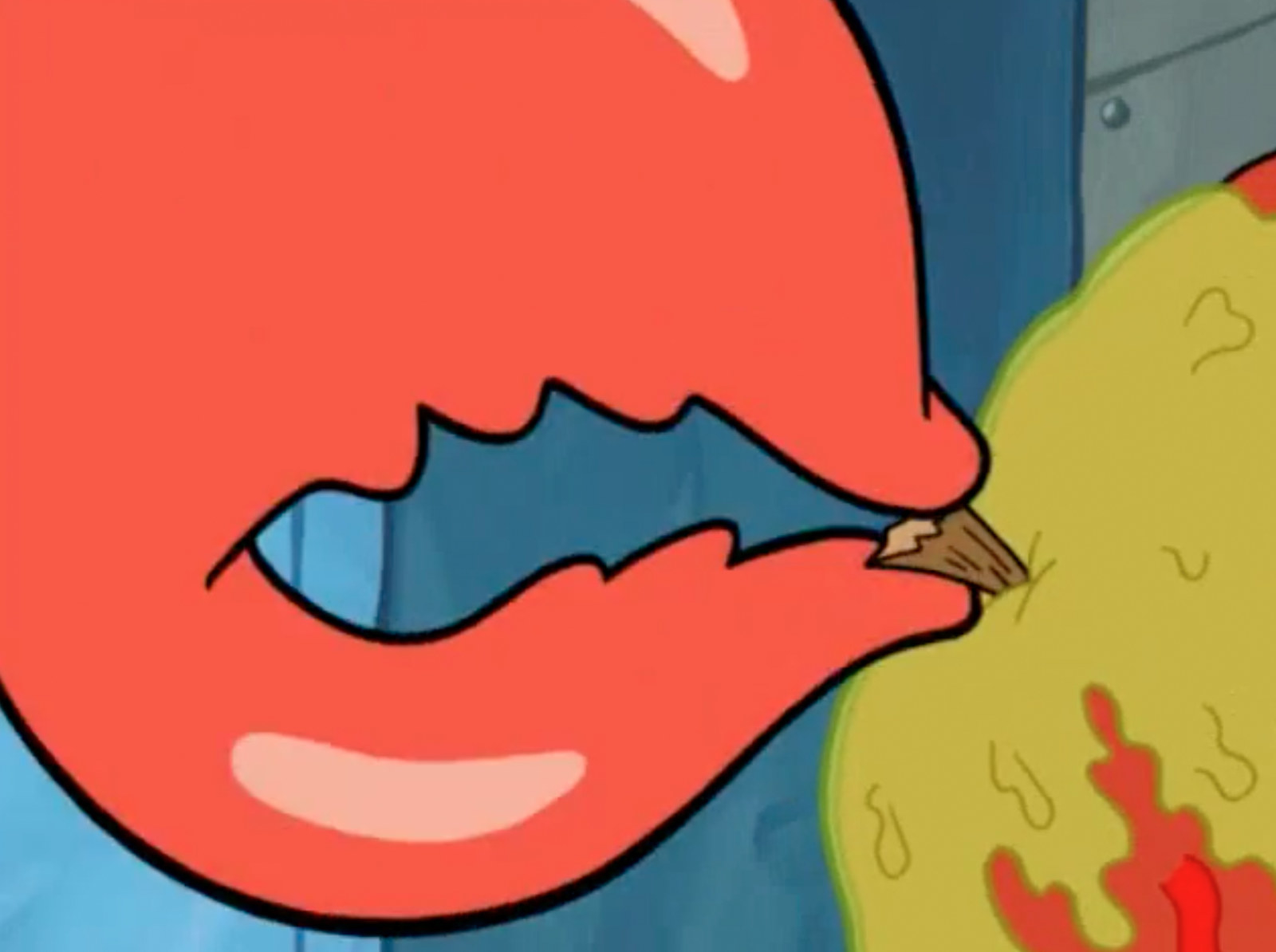 At first the hole from the splinter spits out some confetti, and everything is hehe haha.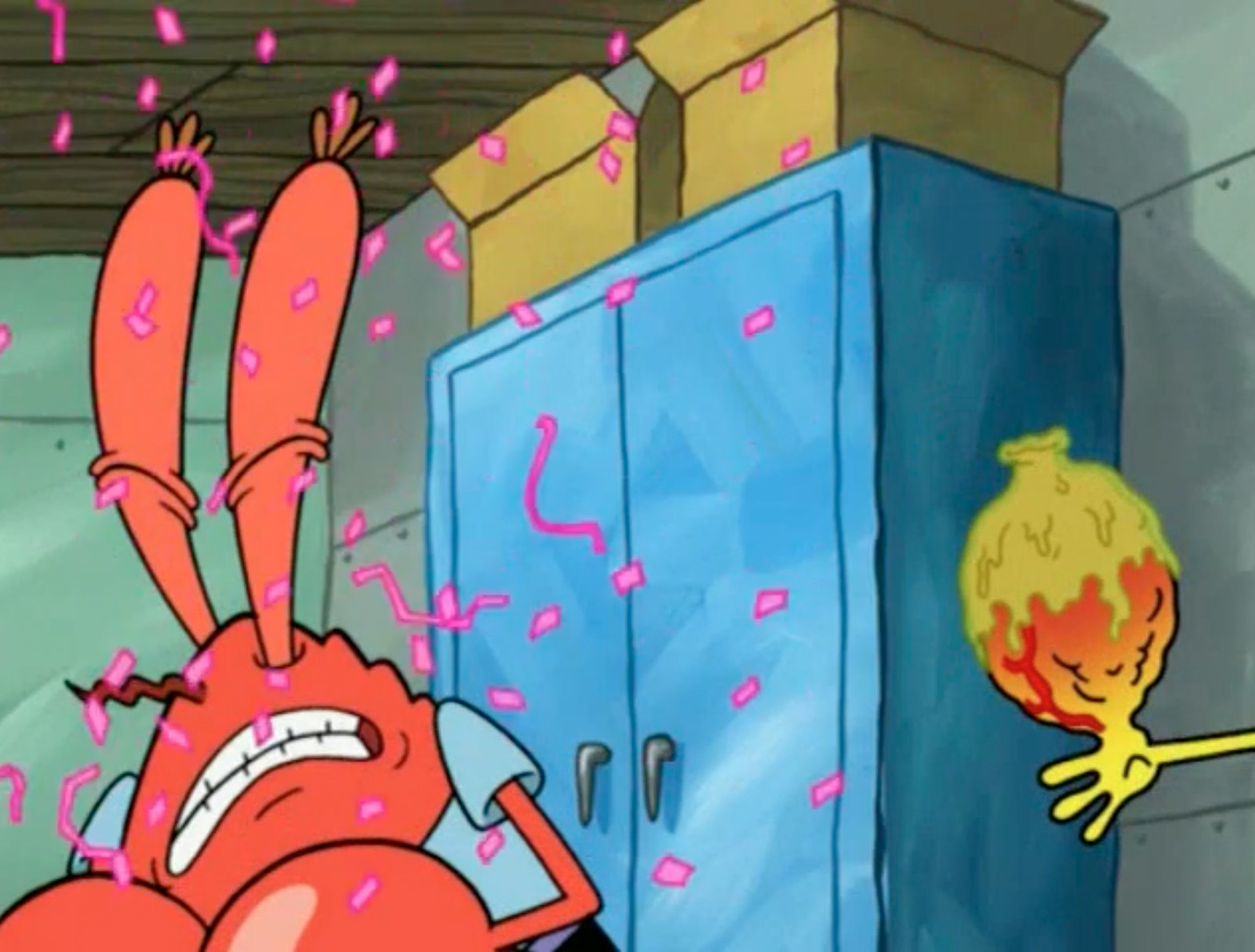 THEN THIS HAPPENS. A FLOOD OF GREEN, INFECTED THUMB JUICE FIRES OUT, COVERING MR. KRABS.
I don't know why this episode of SpongeBob SquarePants got possessed by the spirit of The Ren & Stimpy Show and tried to be overly disgusting, but it really did some damage.