1.
This boss who got put in charge of a bar and decided to fire everyone, offering them a chance to interview for re-hiring after...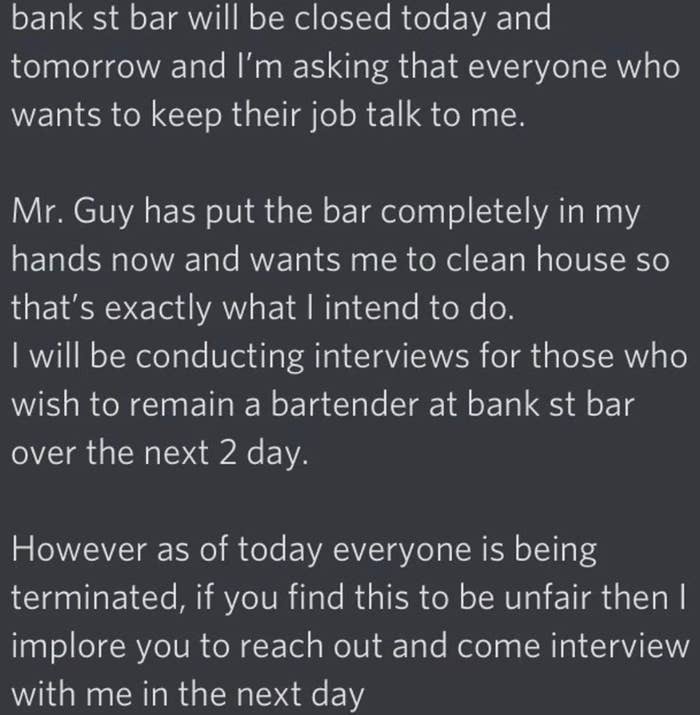 ...and also gave this set of insulting guidelines to those wanting to continue working.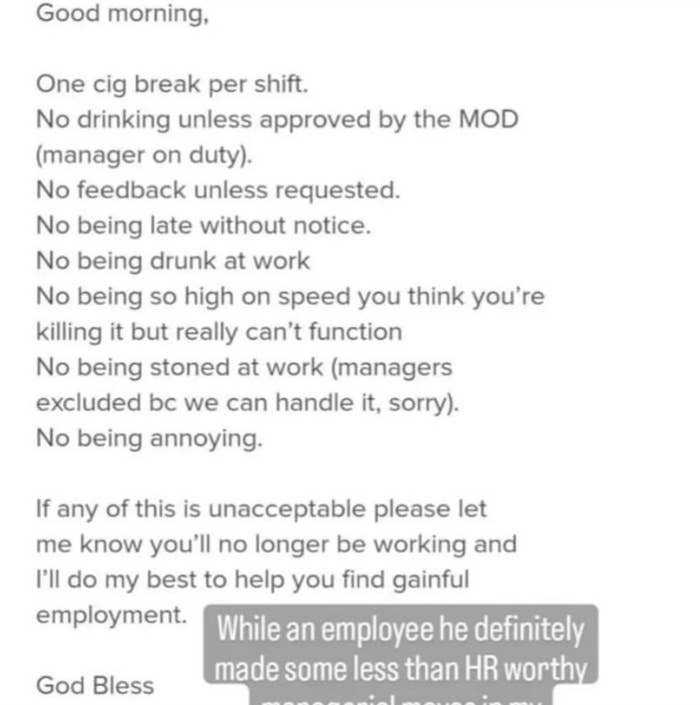 11.
This boss who gave someone a warning for...going to the bathroom?!