2.
This girl who felt like she'd been wronged after she asked someone to move so she could take a video and they rightfully said, "No."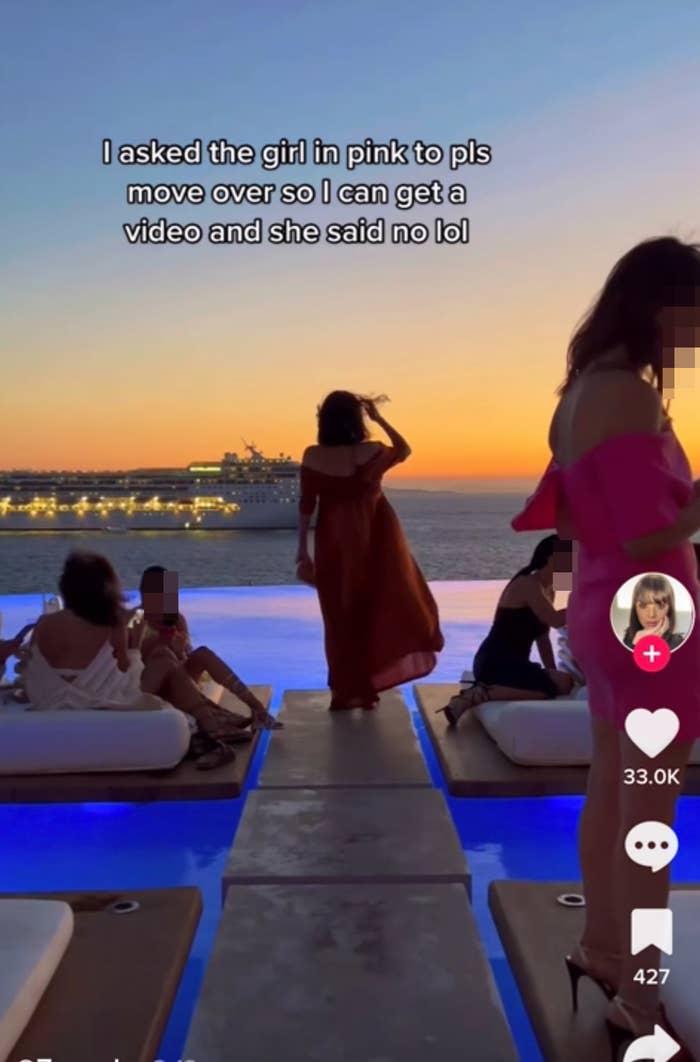 5.
This person stepping on a conservatory's plants to snap a photo (after being asked not to).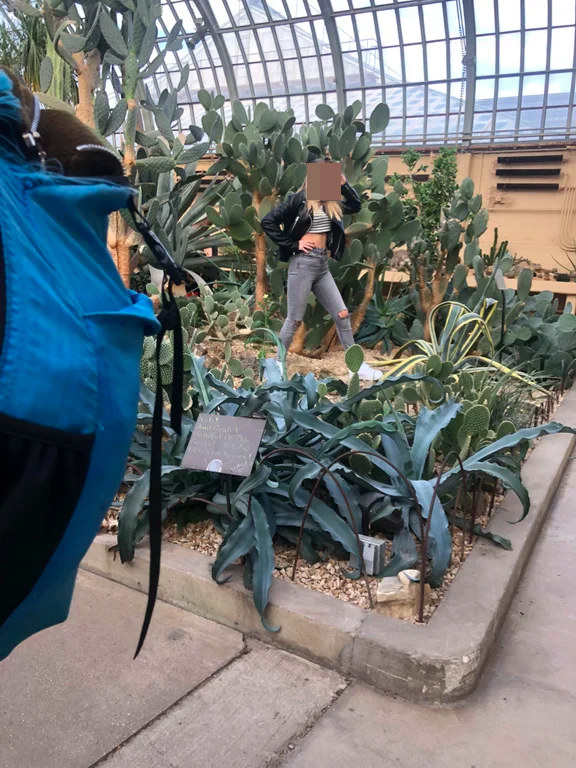 10.
This person who got mad that a restaurant wouldn't hook them up with $100 off so they bashed their food.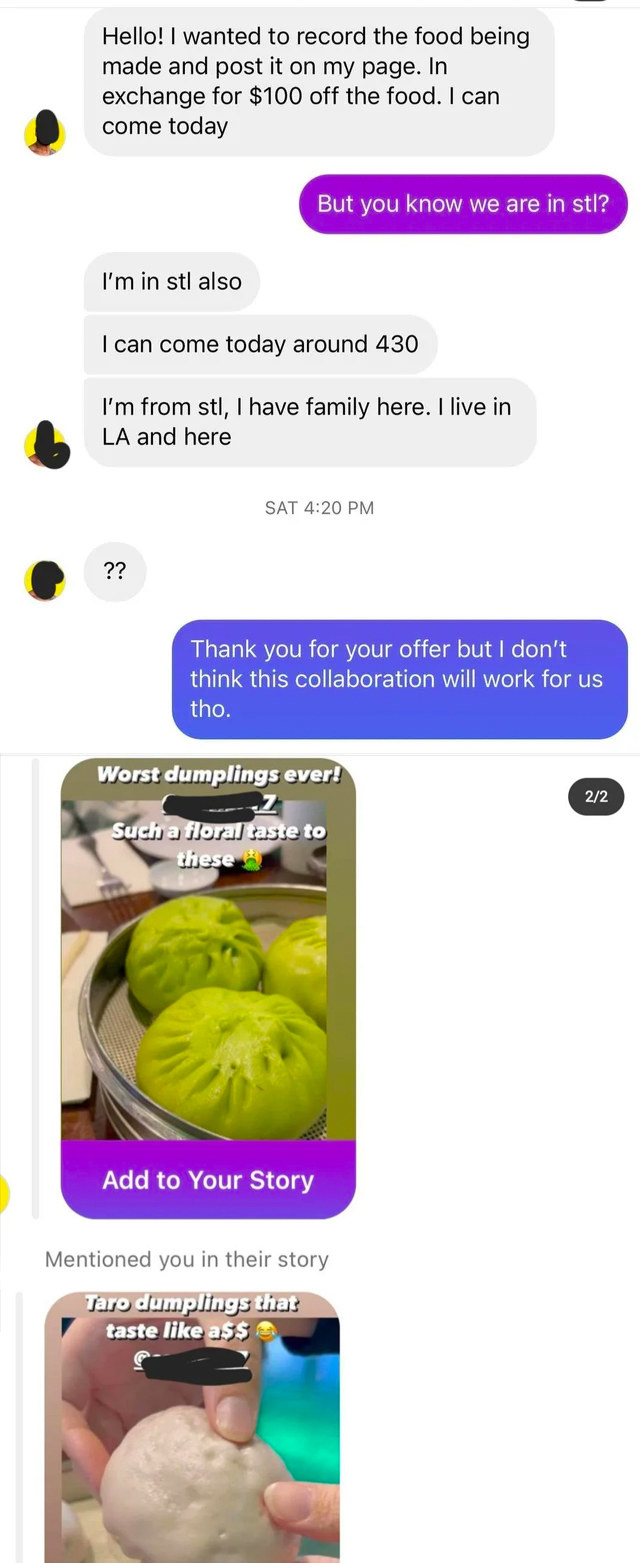 12.
This person who thinks that being an influencer (who has influencer friends) means they deserve a free custom song.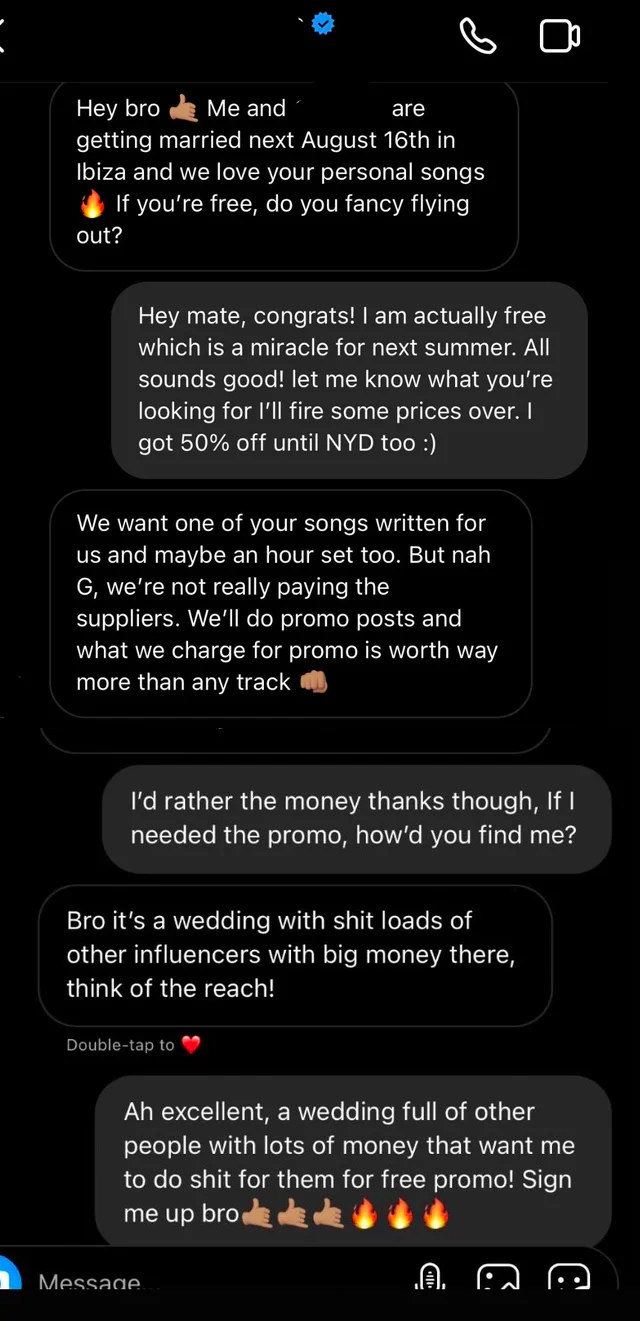 13.
This person being rude because they're not getting free product in exchange for "promotion" as they requested.