3.
This person who posted this totally true, definitely not made up story on Facebook.
6.
This guy who has used Google Reviews to try to track down women he briefly encountered, not once...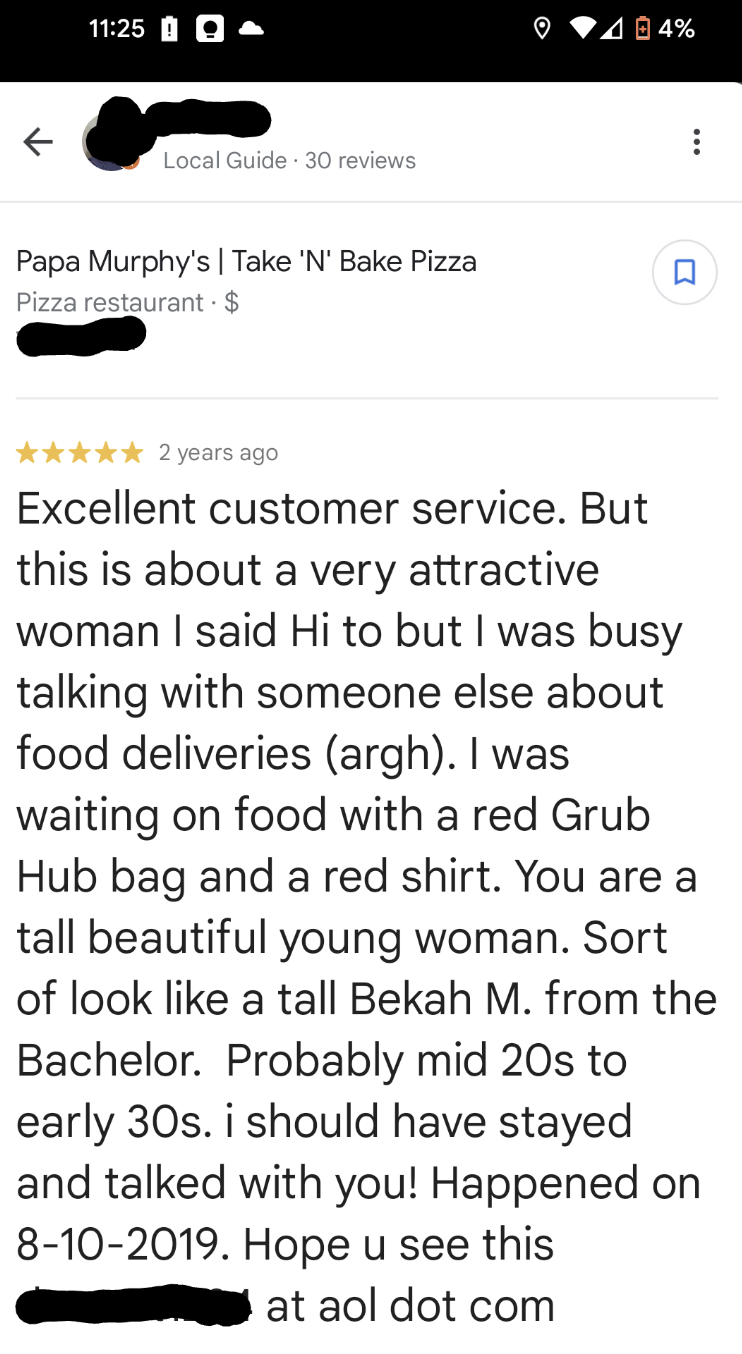 7.
...not twice...
8.
...but THREE times.
12.
This guy who got a girl's number after meeting on Friday, and progressively made things more and more uncomfortable by Sunday morning.

15.
This person sending ALL of these messages to someone who already told him they just wanted to be friends.