1.
Social distancing circles to give everybody space at a park in Brooklyn.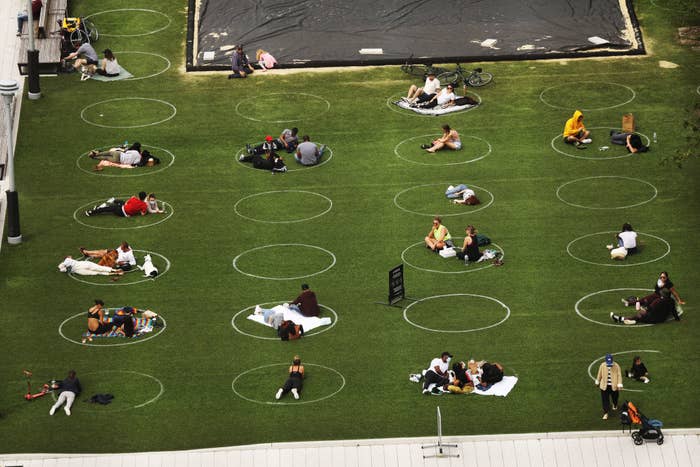 2.
Measures like designated waiting areas and directional arrows inside Starbucks.
3.
Bumper tables that physically enforce social distancing.
4.
See-through separators at bars.
5.
Shields being worn by hairdressers and barbers.
6.
This new form of drive-thru entertainment in Portland.
7.
Closed off machines, spaced out equipment, and distance markers at gyms.
8.
A rise in drive-in movies, like this packed theater in New York.
9.
Temperature check stations like this one seen at Universal Studios Citywalk.
10.
Foot-operated hand sanitizer stations like the one in this apartment complex.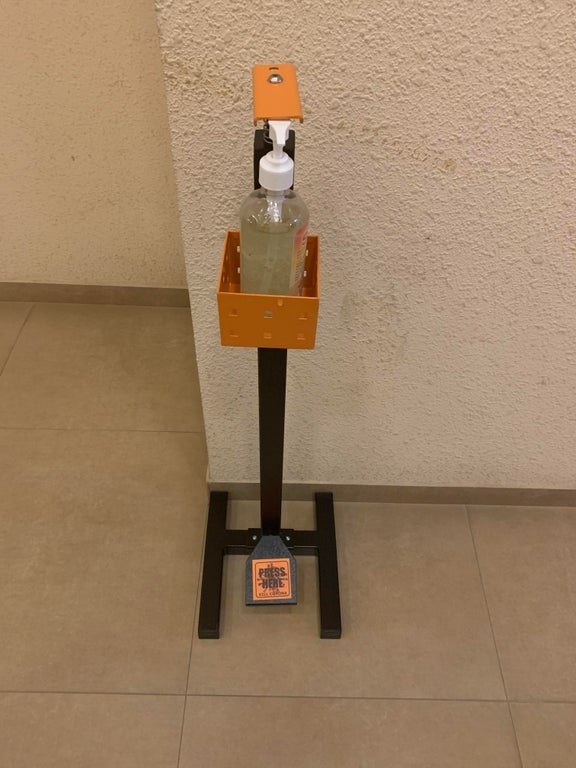 11.
Protective bubbles like these ones being worn by fast food employees.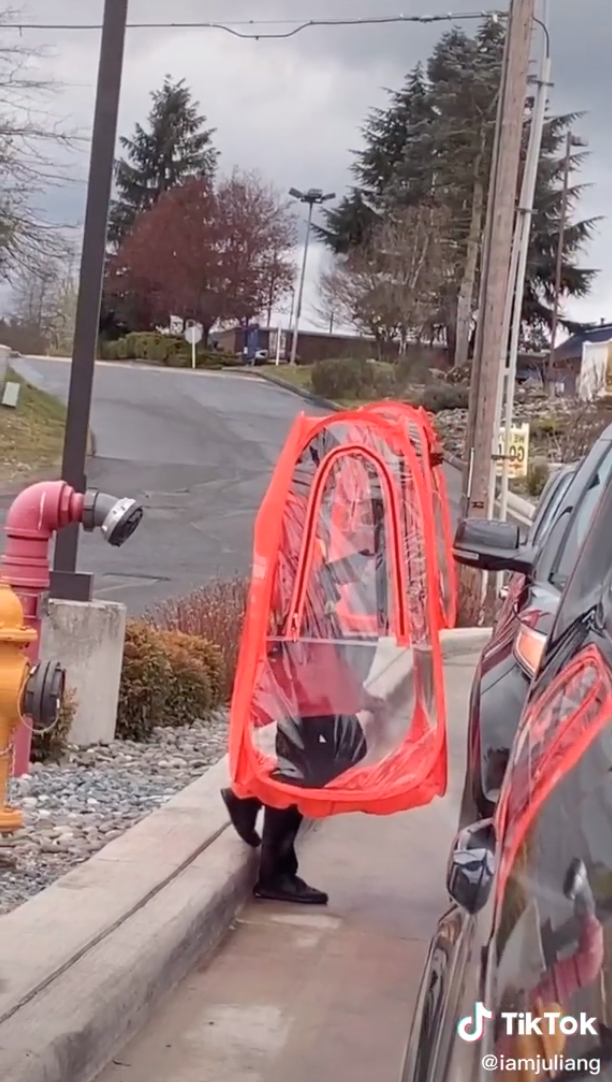 12.
Food trucks utilizing things like chutes to maintain distance when providing grub.
13.
Safety shields at tables in casinos.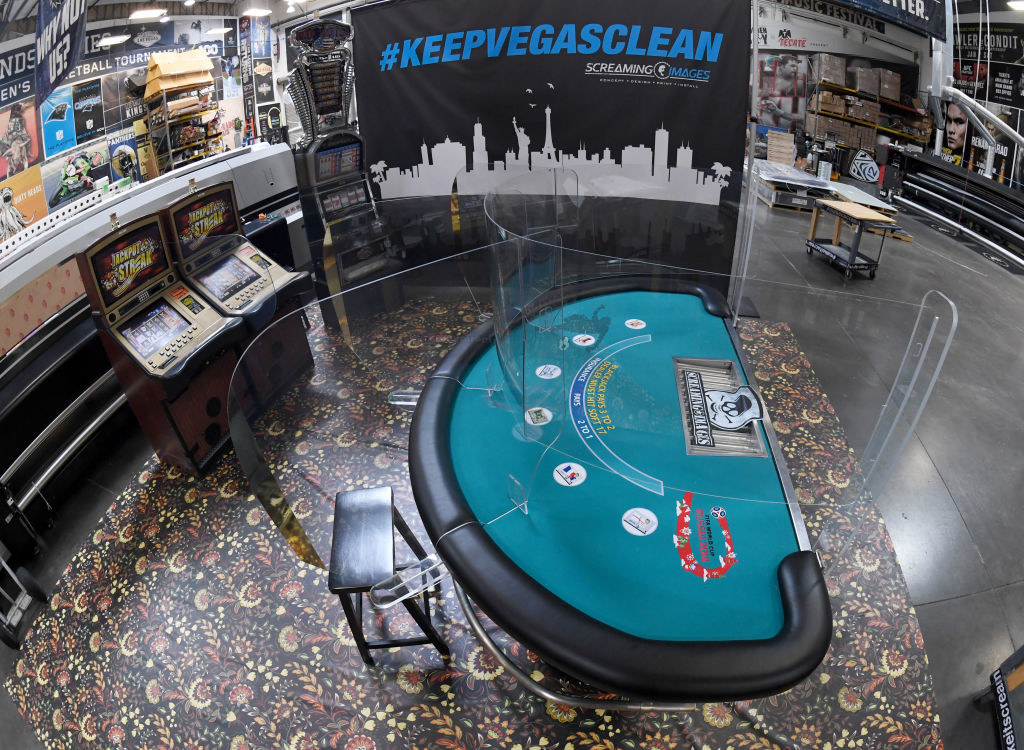 14.
Separators putting a barrier between customers on slot machines.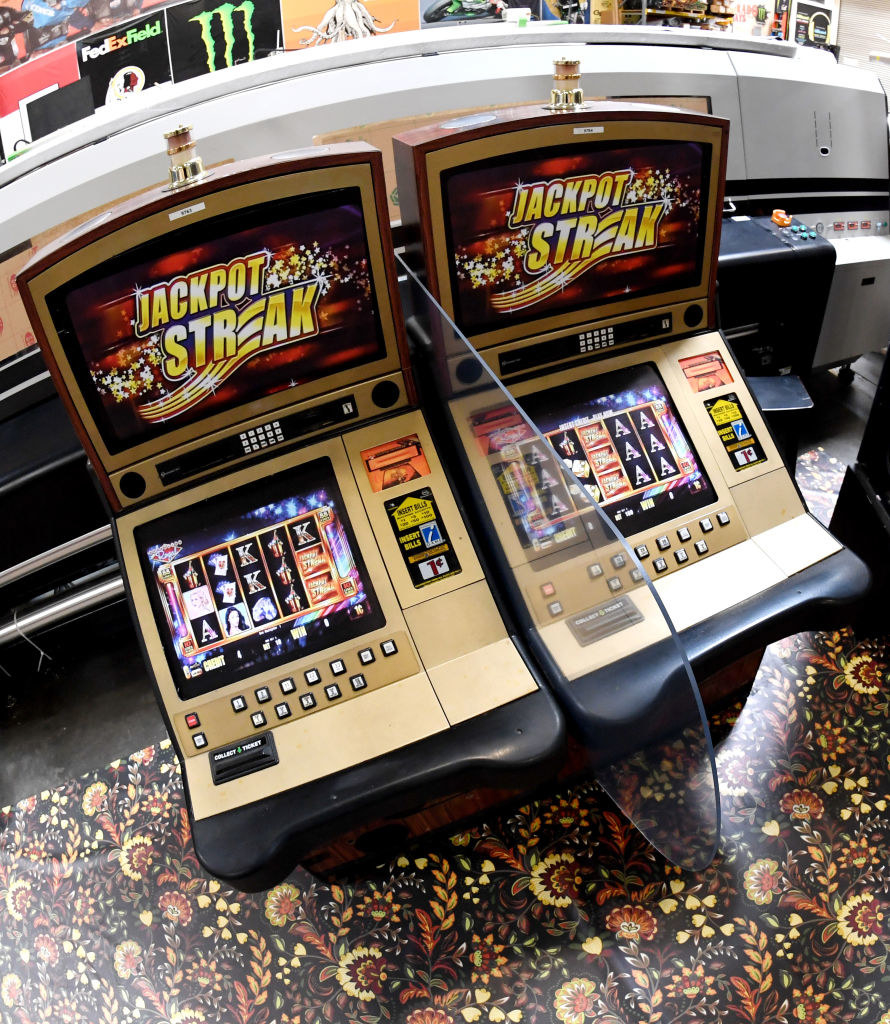 15.
Guidelines being posted for hikers looking to keep their distance.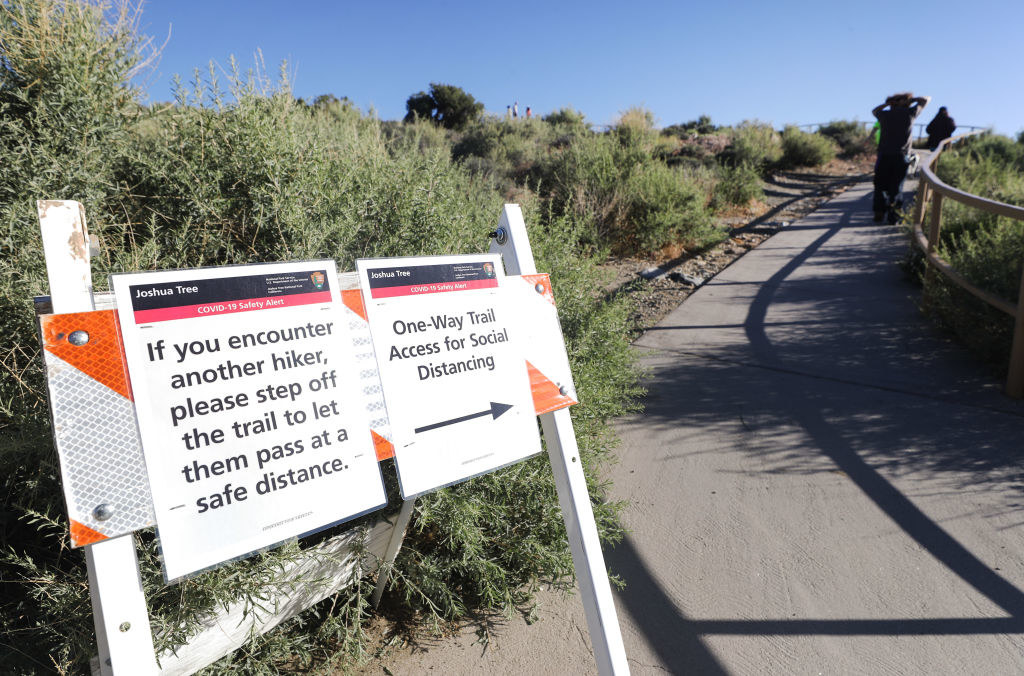 16.
And finally, stores in the mall with properly spaced lines and limited amounts of customers inside at once.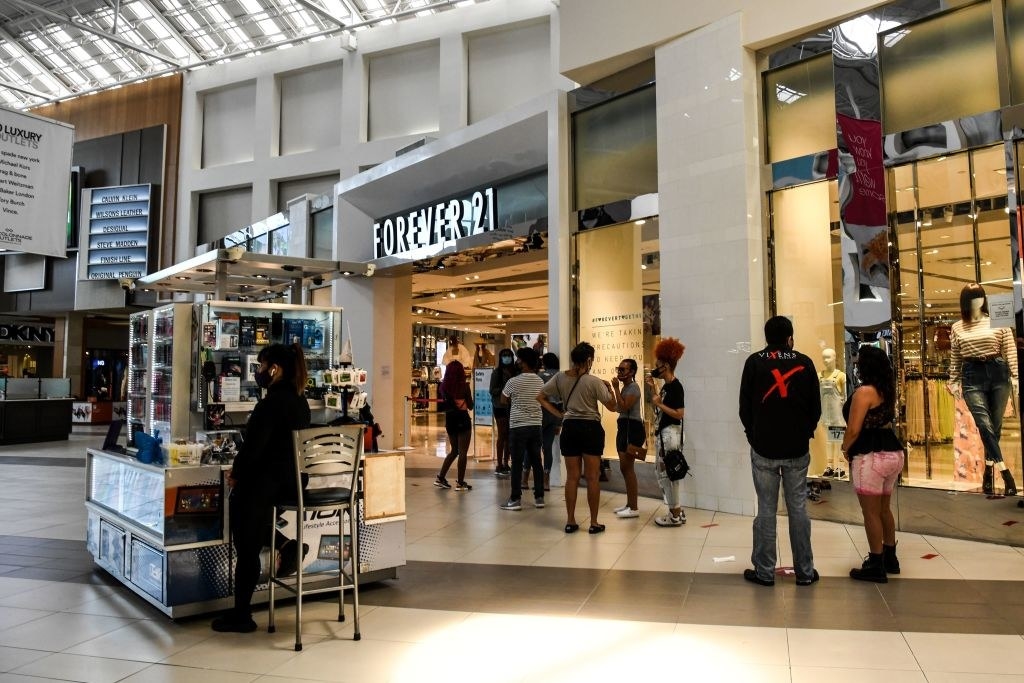 CORRECTION
This post has been updated to more accurately reflect the reopenings within the United States. An earlier version included images from another country.