It's been reported that Andrew Lincoln, the star of AMC's The Walking Dead, will only appear in part of Season 9 before leaving the show.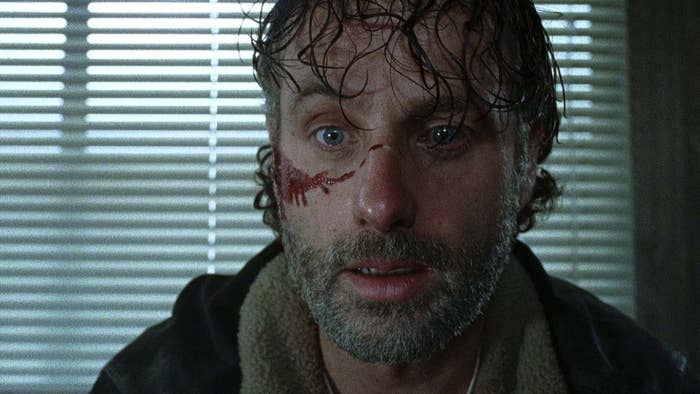 It's also known that Lauren Cohan will be starring in an ABC series called Whiskey Cavalier, so she'll appear in less than half of Season 9's episodes as well.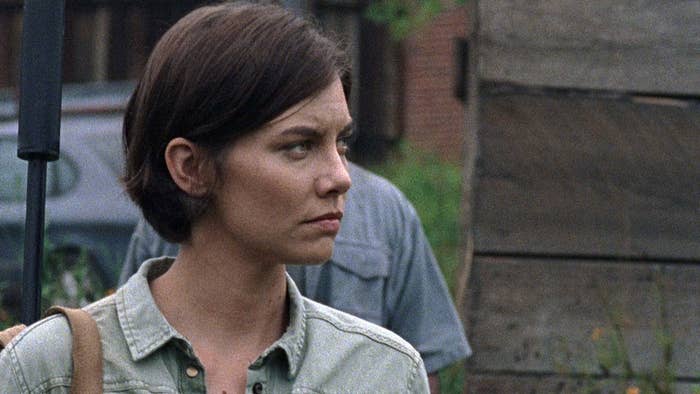 All of this news is topped off by reports that Norman Reedus is being offered $20 million to takeover as the lead of the show.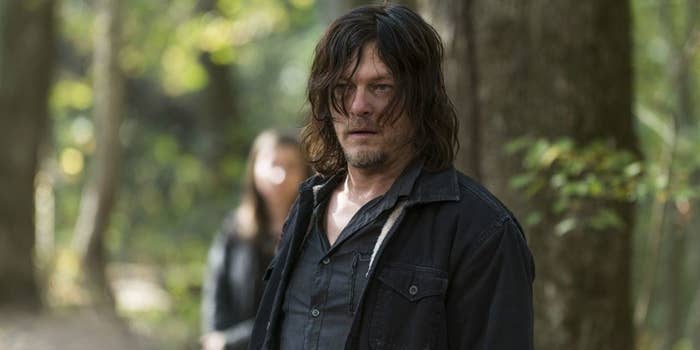 With the loss of two stars, including the main character of the series since Season 1, fans had a lot of thoughts on the future of The Walking Dead.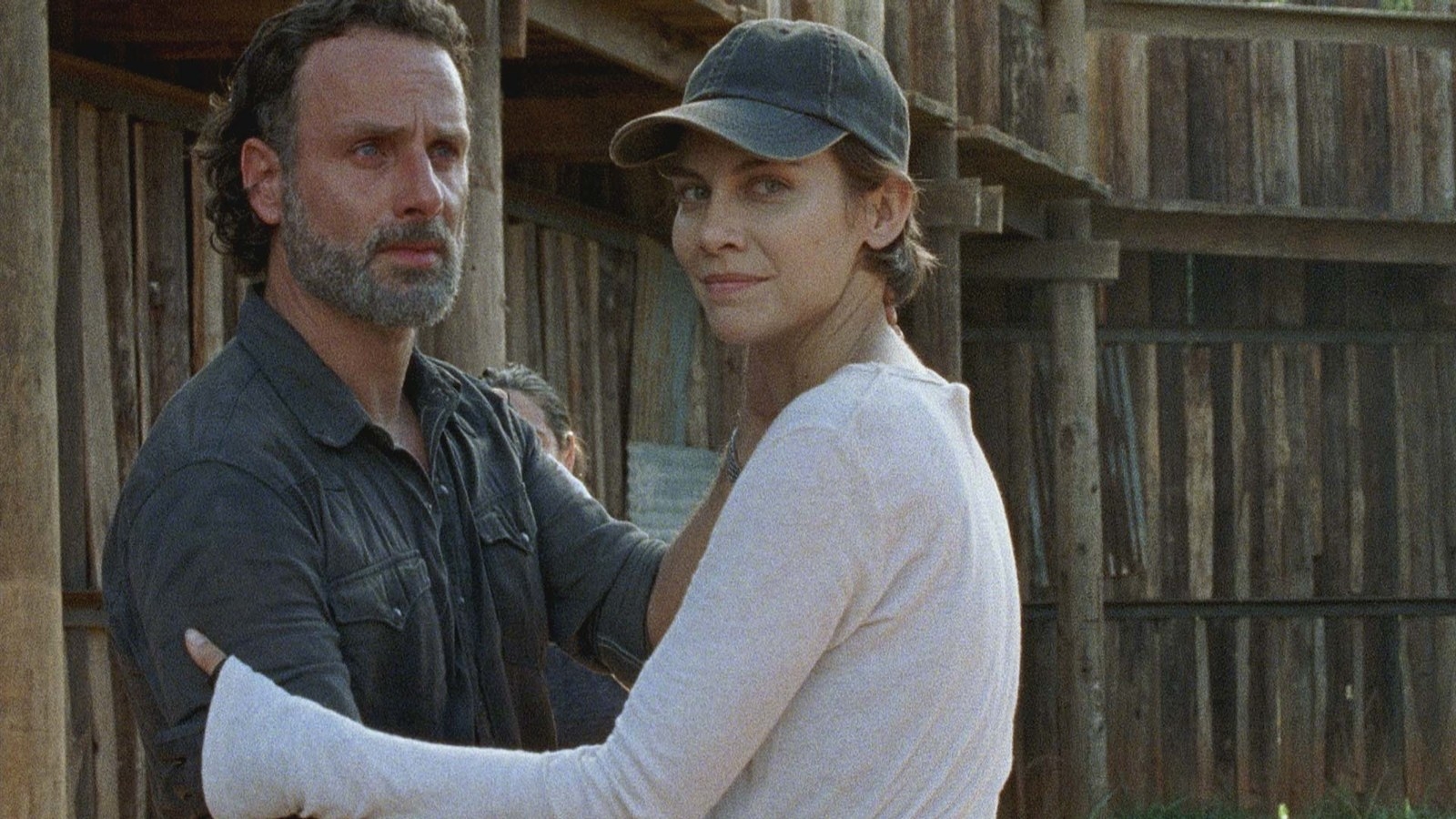 Some fans mentioned the way AMC has handled things recently, including the unpopular decision to kill off Carl in Season 8.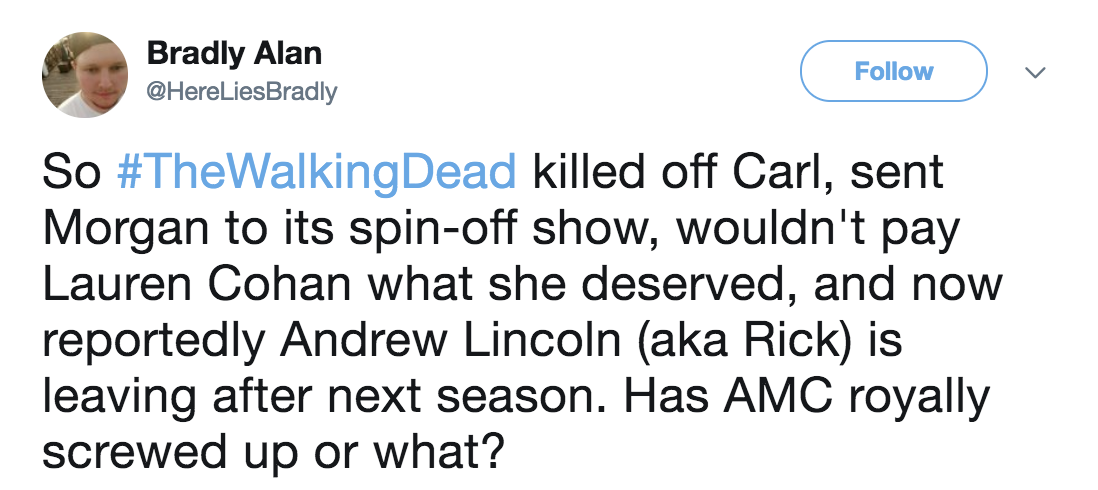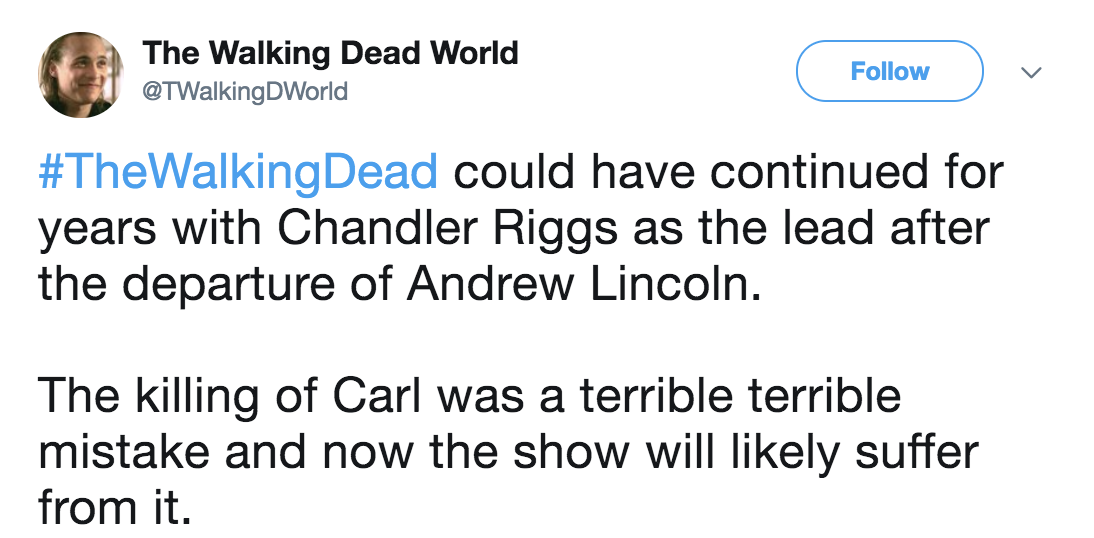 And a couple people cracked jokes.


Other fans simply can't imagine the show without Andrew Lincoln.



Nonetheless, it'll be interesting to see how The Walking Dead chooses to phaseout Rick and Maggie, and who truly takes over as the star of the show.
For now, fans are left wondering how much longer the series about the undead will live.
What do you think will happen?