I Tried Panda Express's Newest Menu Item, Sichuan Hot Chicken — Here's How It Is
They use SECRET spices.
Hey, folks. My name is Christopher and I'm a big Panda Express fan. Here's a picture of me with a large tub of orange chicken to prove it.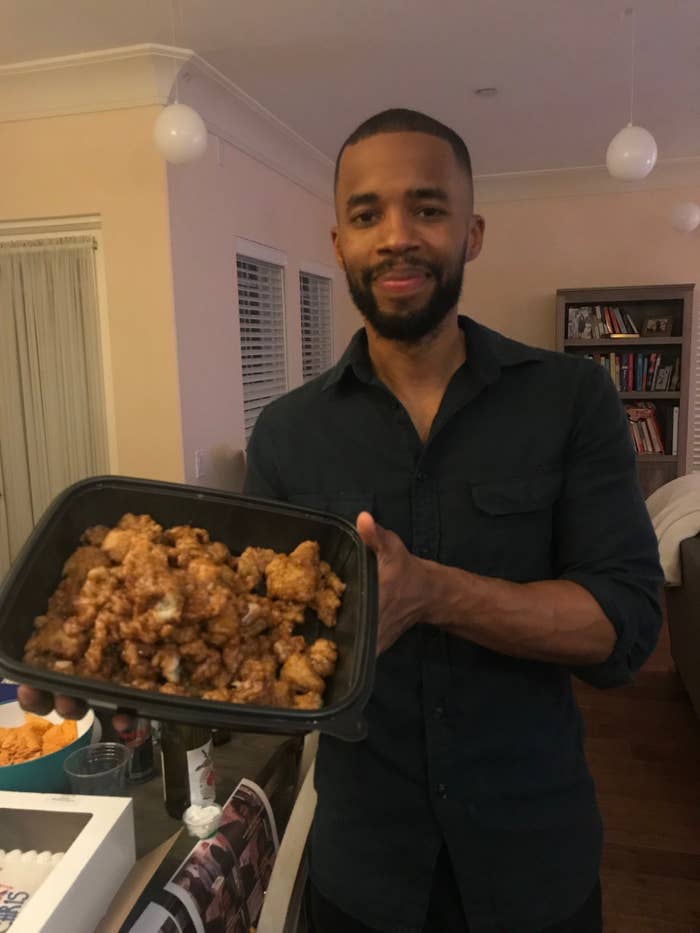 Anyway, Panda recently introduced their newest menu item, Sichuan Hot Chicken, so I felt I'd do some public service and taste test it for everyone.

I paired it with SweetFire Chicken Breast so there was some sweetness to balance out the spice.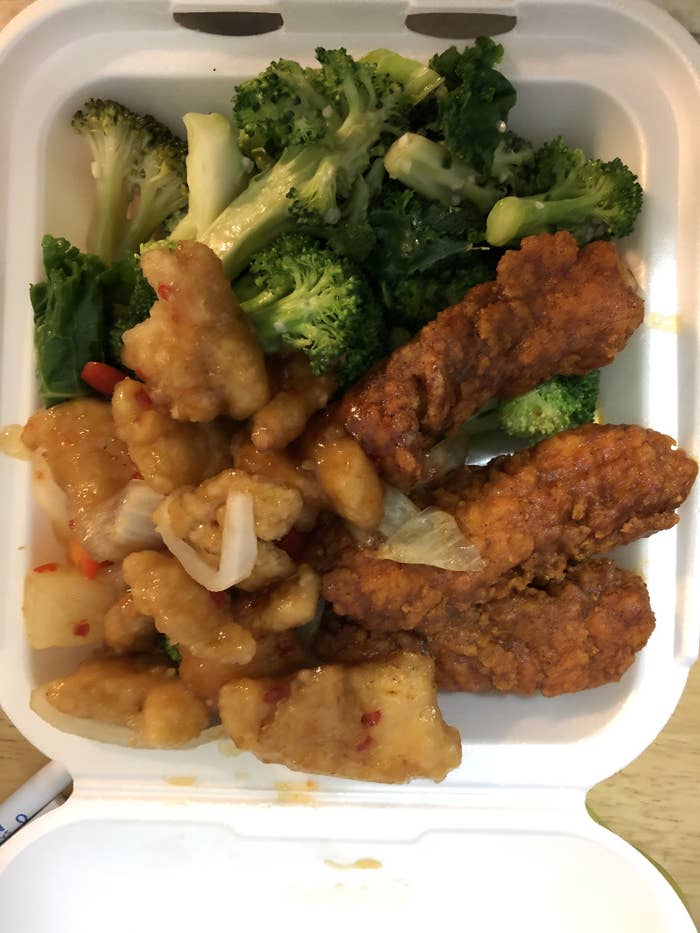 Here's what the strips look like close up. It's perfectly lightly sauced with a heavily seasoned crust that reminded me of a dry rub boneless wing.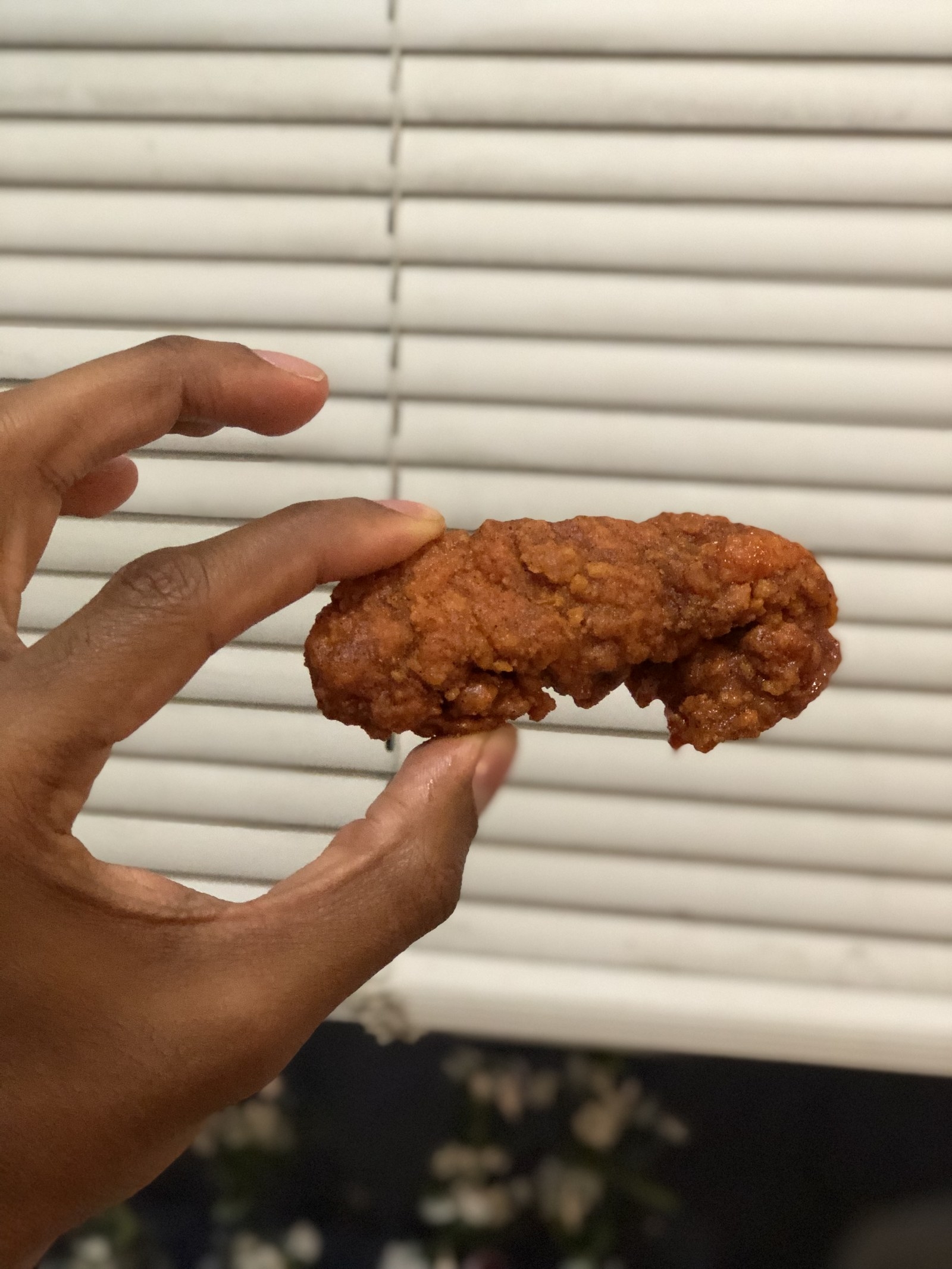 THOUGHTS ON SICHUAN HOT CHICKEN: