These Pictures Of Food In The NBA And WNBA Quarantine Bubbles Are Really Something
It's not what you'd expect.
The NBA is slated to resume their season on July 30, and they'll be doing so by keeping players within a bubble on Florida's Walt Disney World Resort campus. There'll be 22 teams (35 people per team) assigned to hotels and with access to practice facilities, and games will be played in three arenas at the ESPN Wide World of Sports Complex.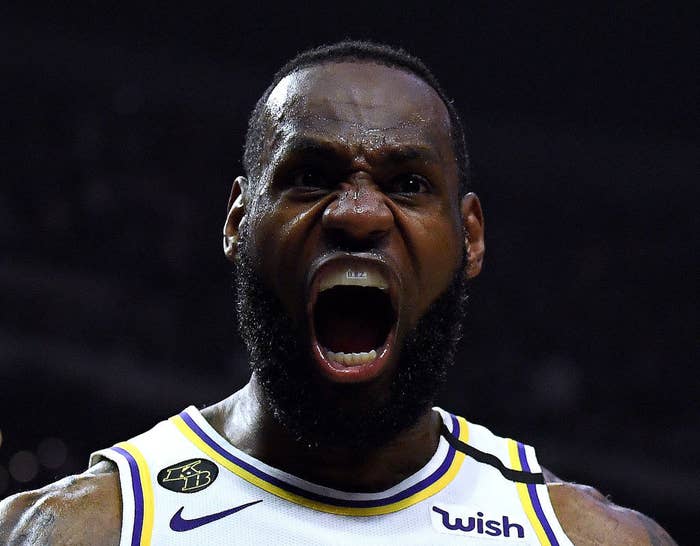 Players have begun to arrive in the aforementioned bubble, and last night the first looks sparked quite a reaction. Troy Daniels of the Denver Nuggets posted a glance at his grub. Here's the bag...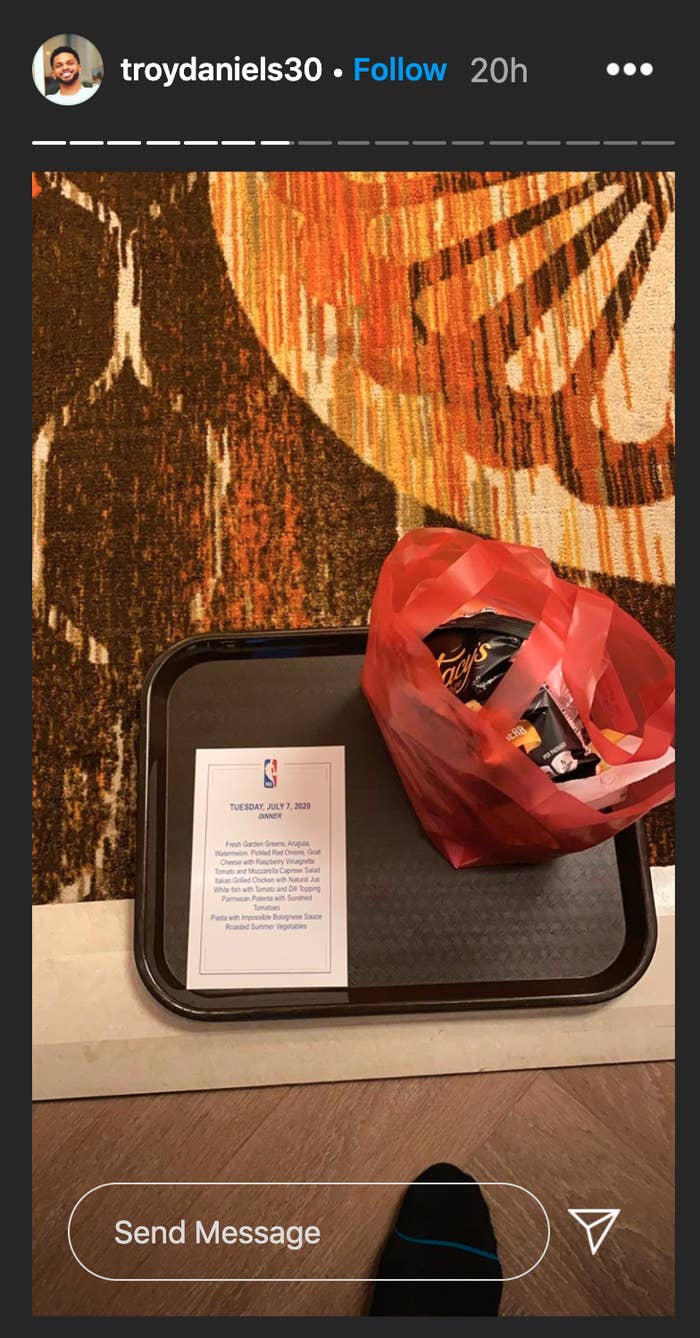 And here's the tray of food he showcased.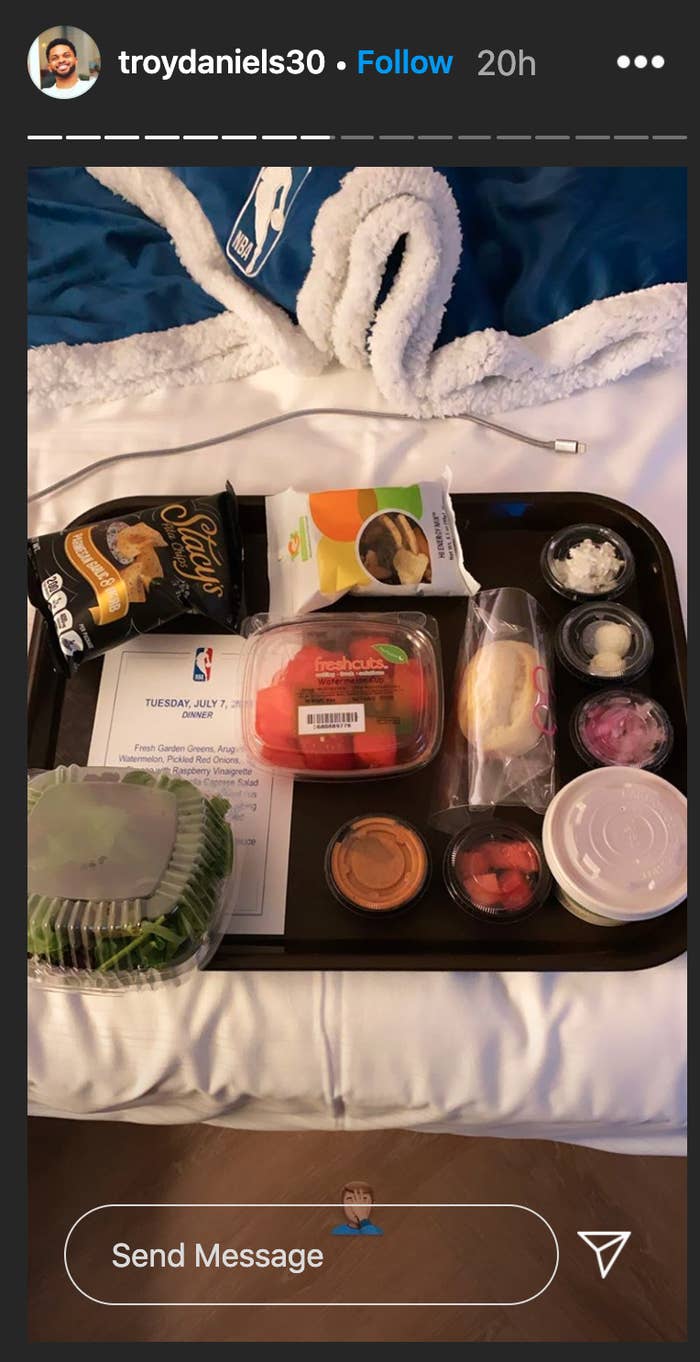 Now, a closer look at the menu does reveal more items than what's pictured above. Here's what it reads: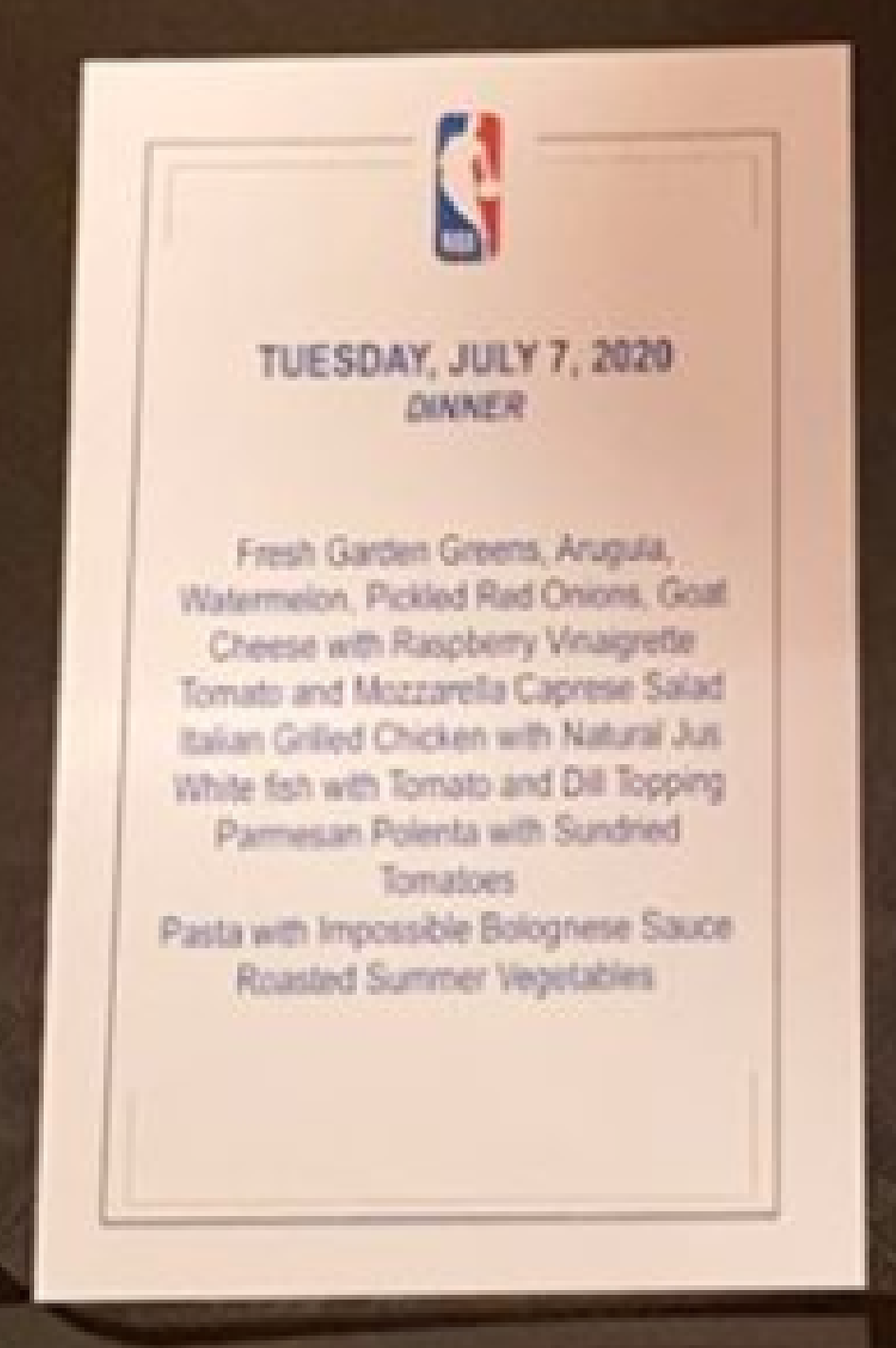 Chris Chiozza of the Brooklyn Nets also shared a look at what's presumably the grilled chicken, pasta, and polenta from the menu above.
Of course, Twitter let the jokes fly, comparing the food to airline eats.
And Fyre Festival's famously depressing sandwich.
However, reporter Marc Stein pointed out that players will only be eating this food while in the mandatory 48-hour quarantine they must wait out upon arrival.
As meh as that food may look, the WNBA conditions have appeared significantly worse. This video of a laundry room within their bubble recently surfaced.
And this was a meal option being offered to WNBA players, which looks pretty unappetizing, to say the least.
While things may be off to a not-so-aesthetically-pleasing start in the bubble, it's only getting started, so prepare for updates and lots of jokes on Twitter.