1.
Let's begin by showcasing weirdo behavior because, unfortunately, there's a lot of that to weed through. First, here's someone using his brother's photo to reel in a match before changing it to a picture of himself.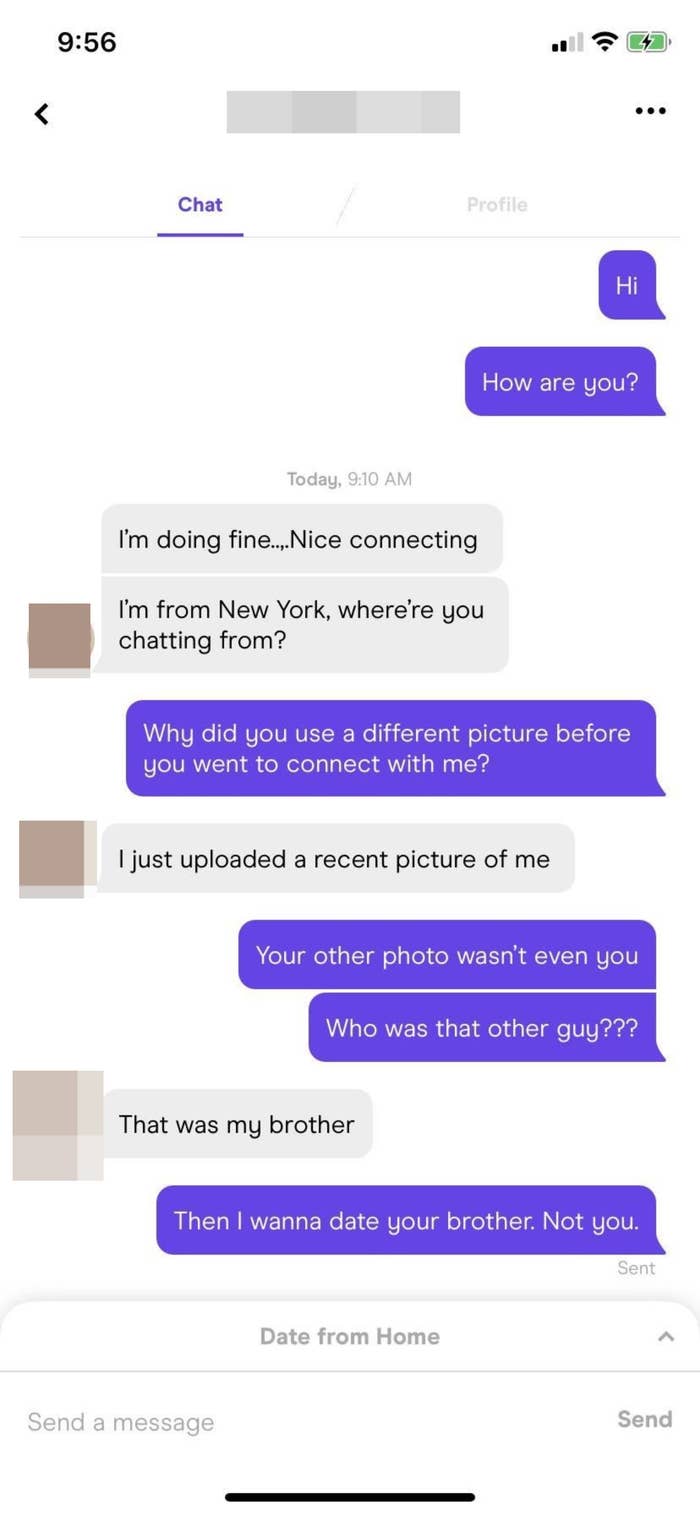 2.
Here's someone responding after almost three weeks with the ol' "my phone died" excuse.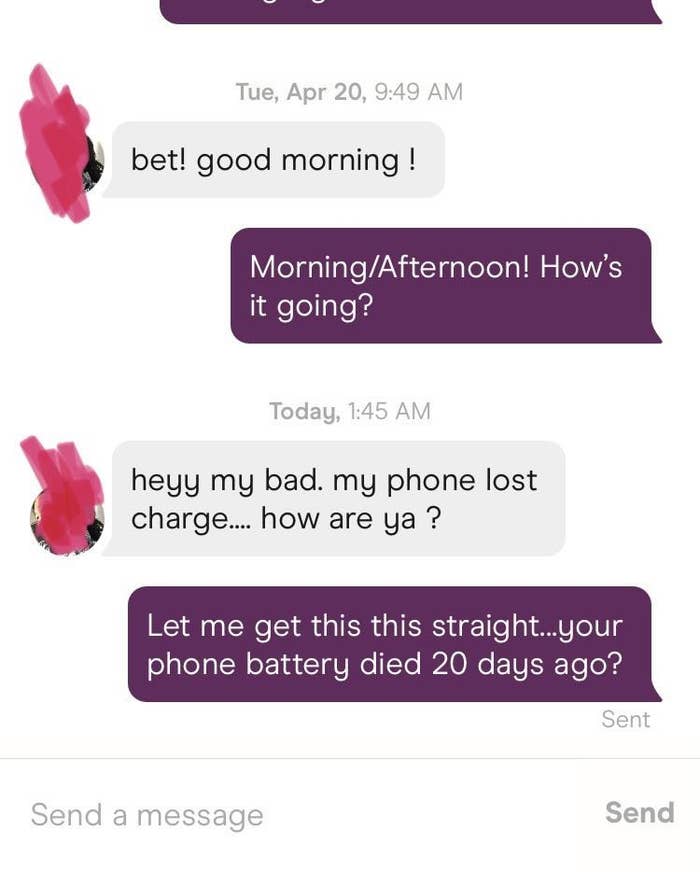 3.
Here's an unhinged person who kicked things off with a political attack, and then only got worse from there.

4.
Here's someone who agreed to plans and then just completely bailed without offering any sort of response.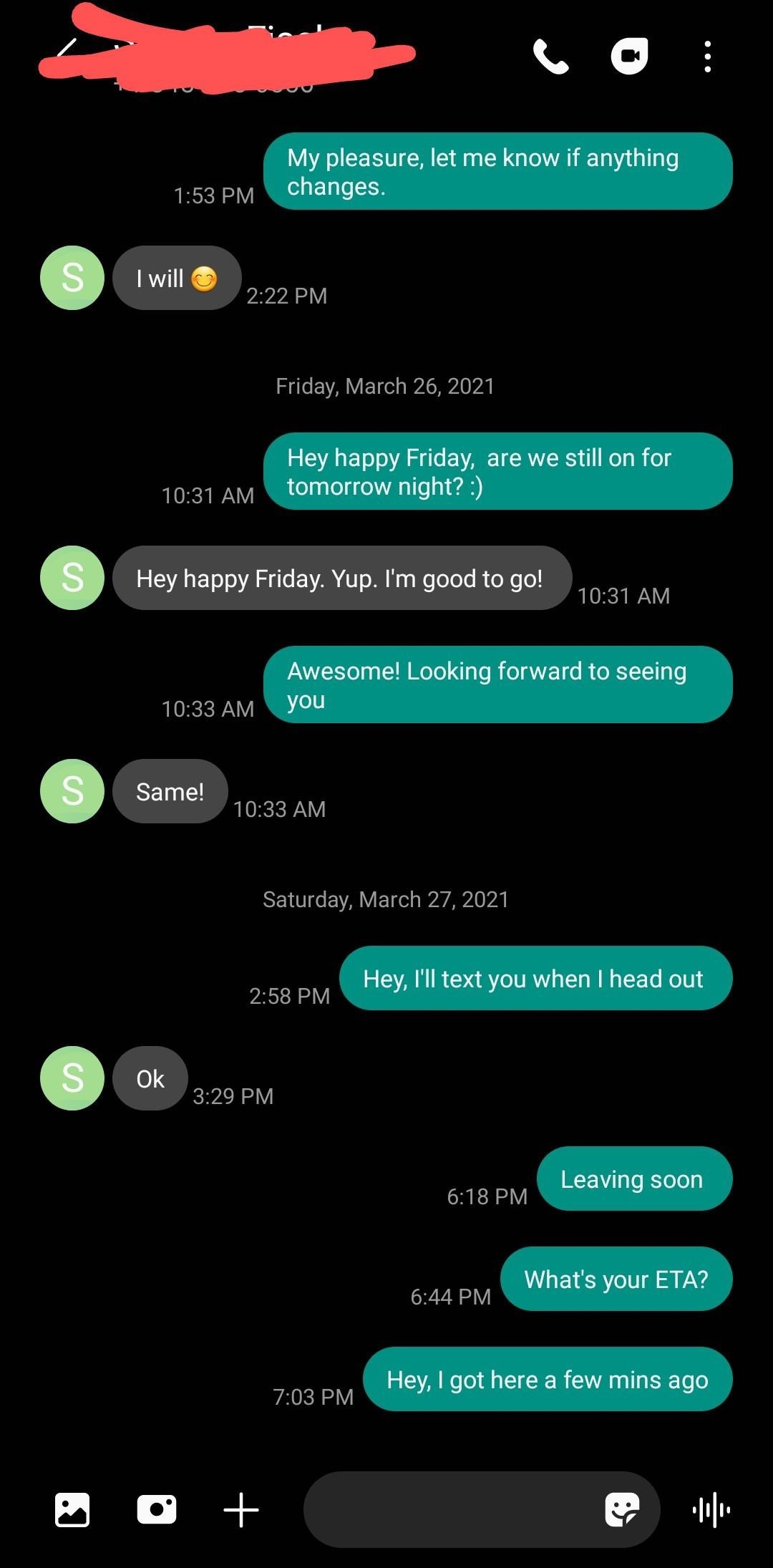 5.
Here's proof that it's possible to just be straight-up instead of ghosting in this pleasant exchange.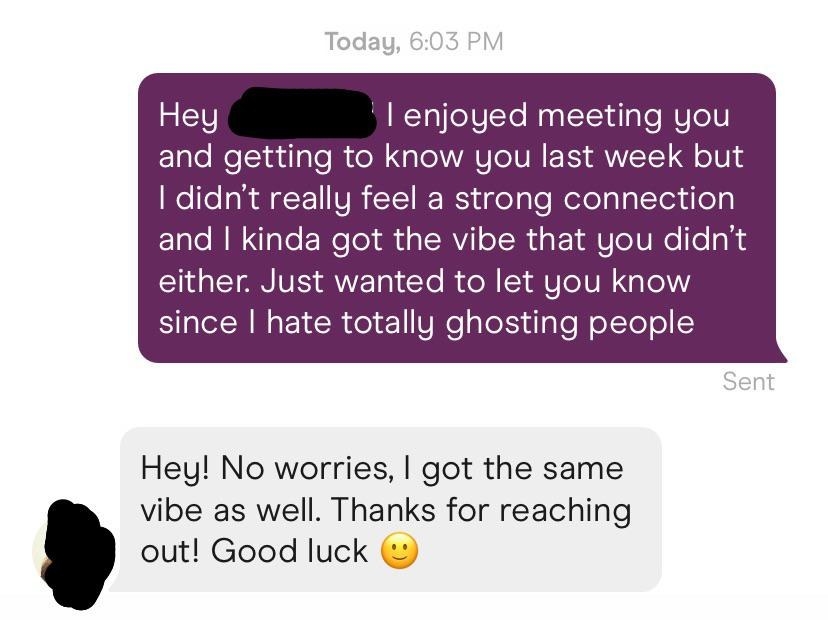 6.
Here's more evidence supporting honesty over vanishing.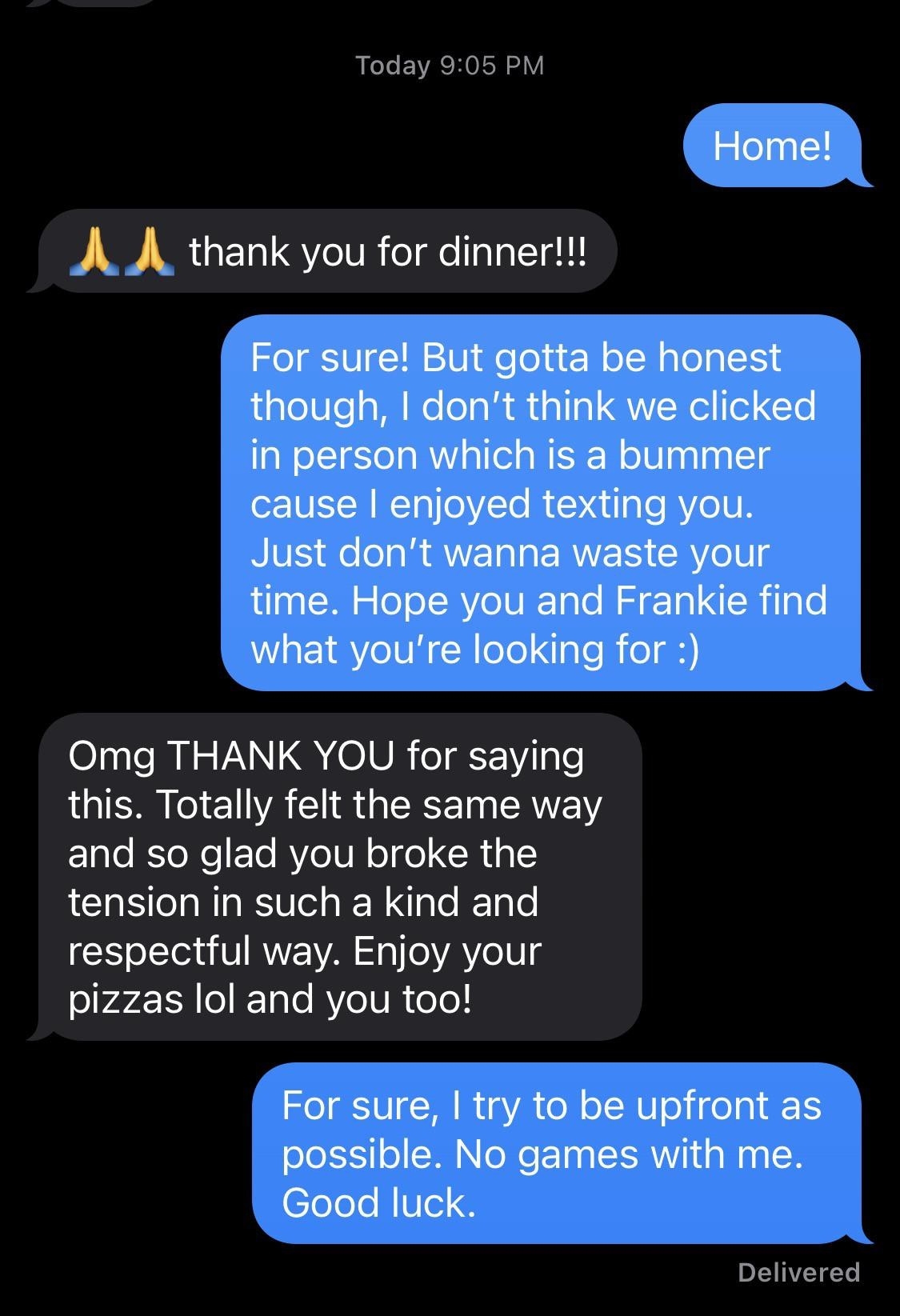 7.
And yet another bit of hope that if it doesn't pan out, parties can go their separate ways respectfully.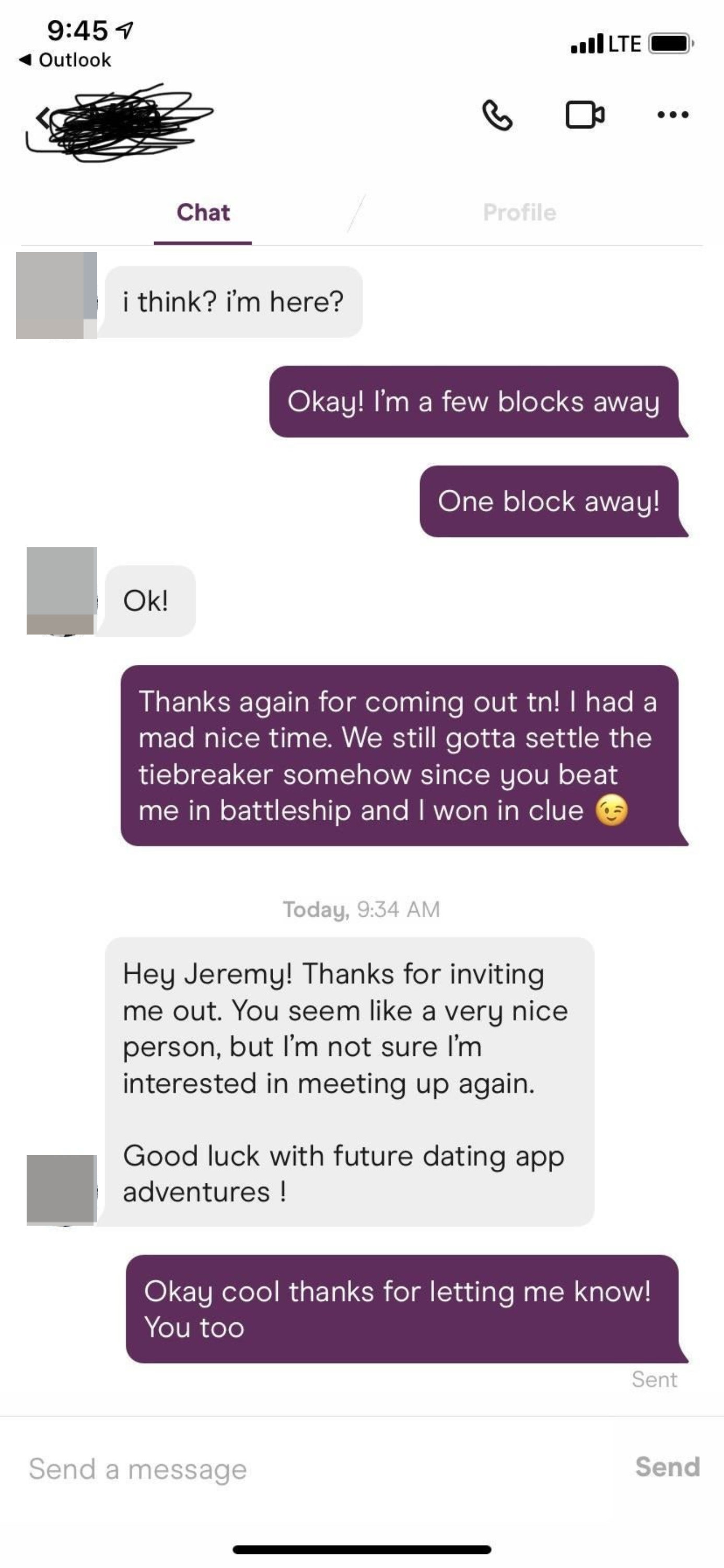 8.
OK, moving on, here's a lighthearted, quality pun response to someone's profile that unfortunately didn't get a response/match.
9.
And here's another pun conversation starter because you can expect to see a lot of that on any dating app.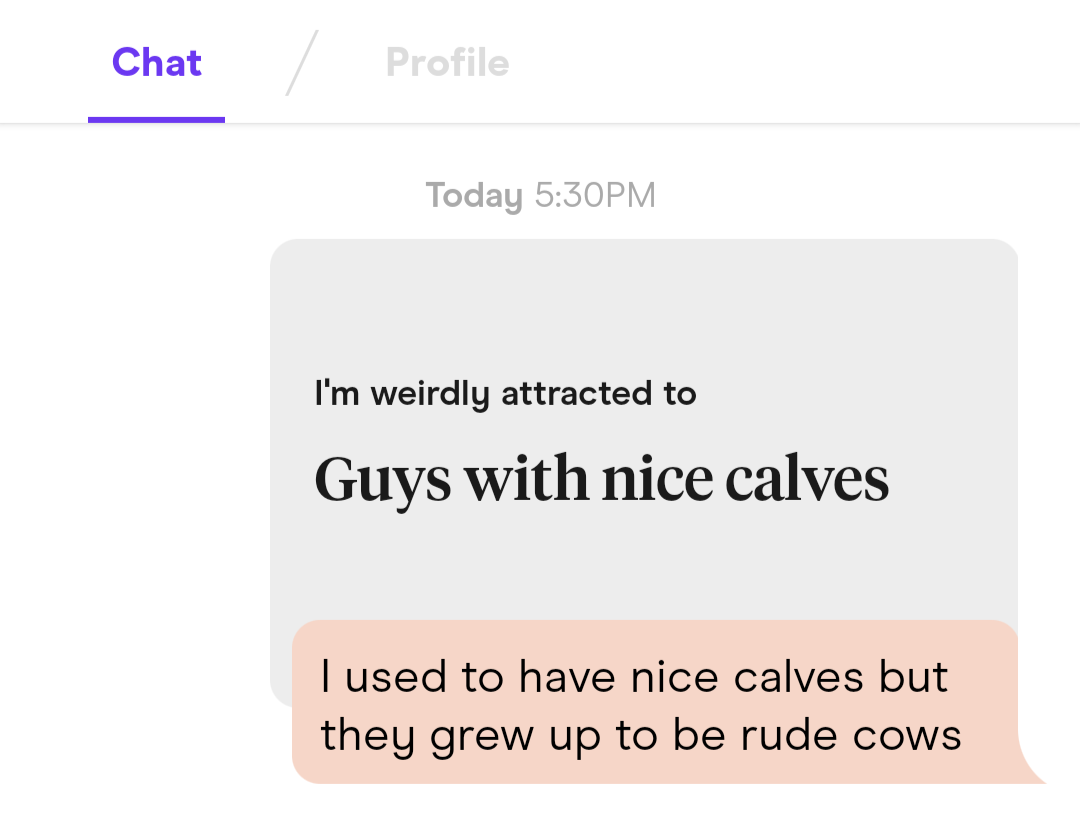 10.
Here's a guy going from chill to hostile in a flash.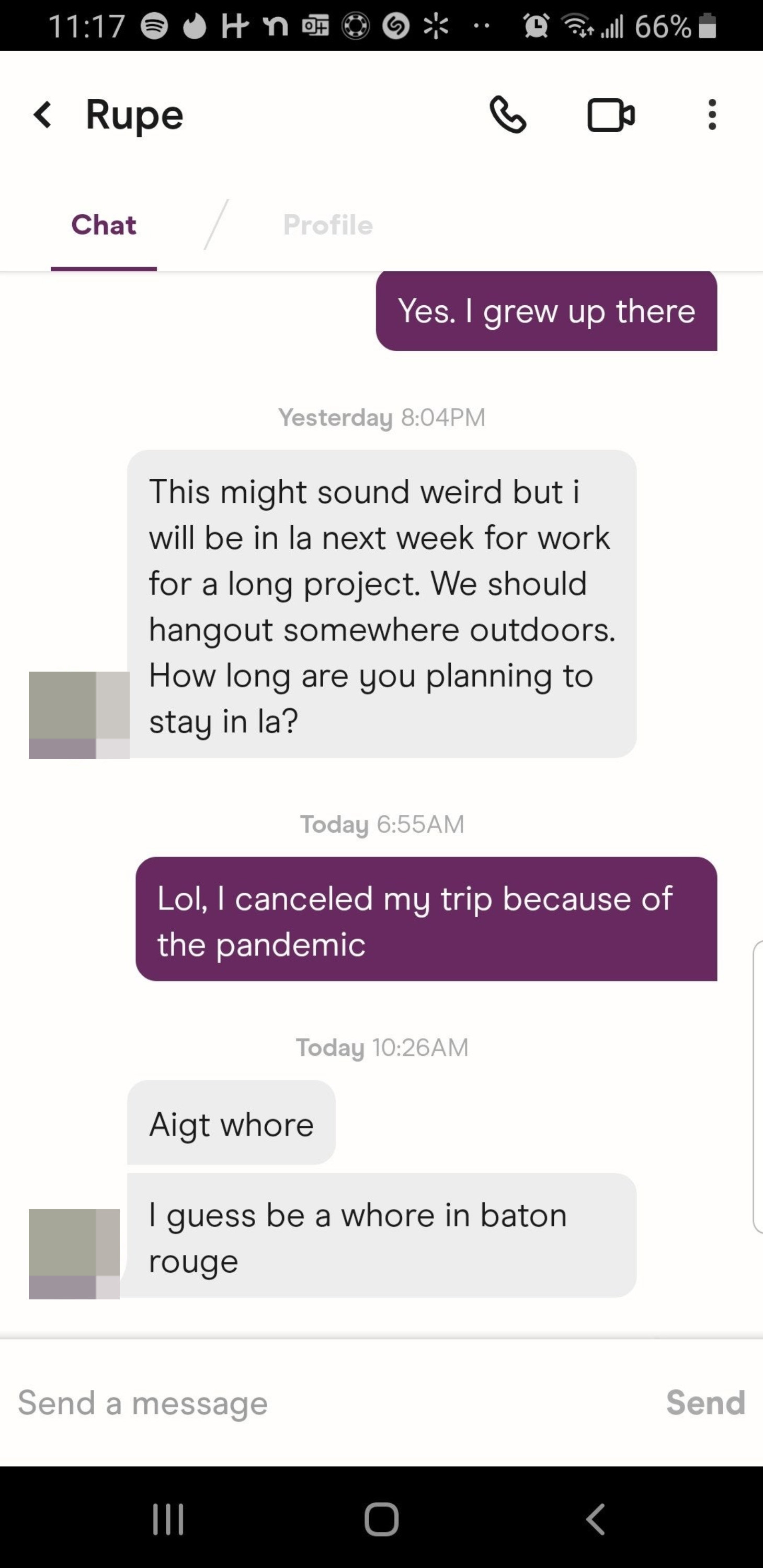 11.
Here's someone who couldn't care less about punctuality.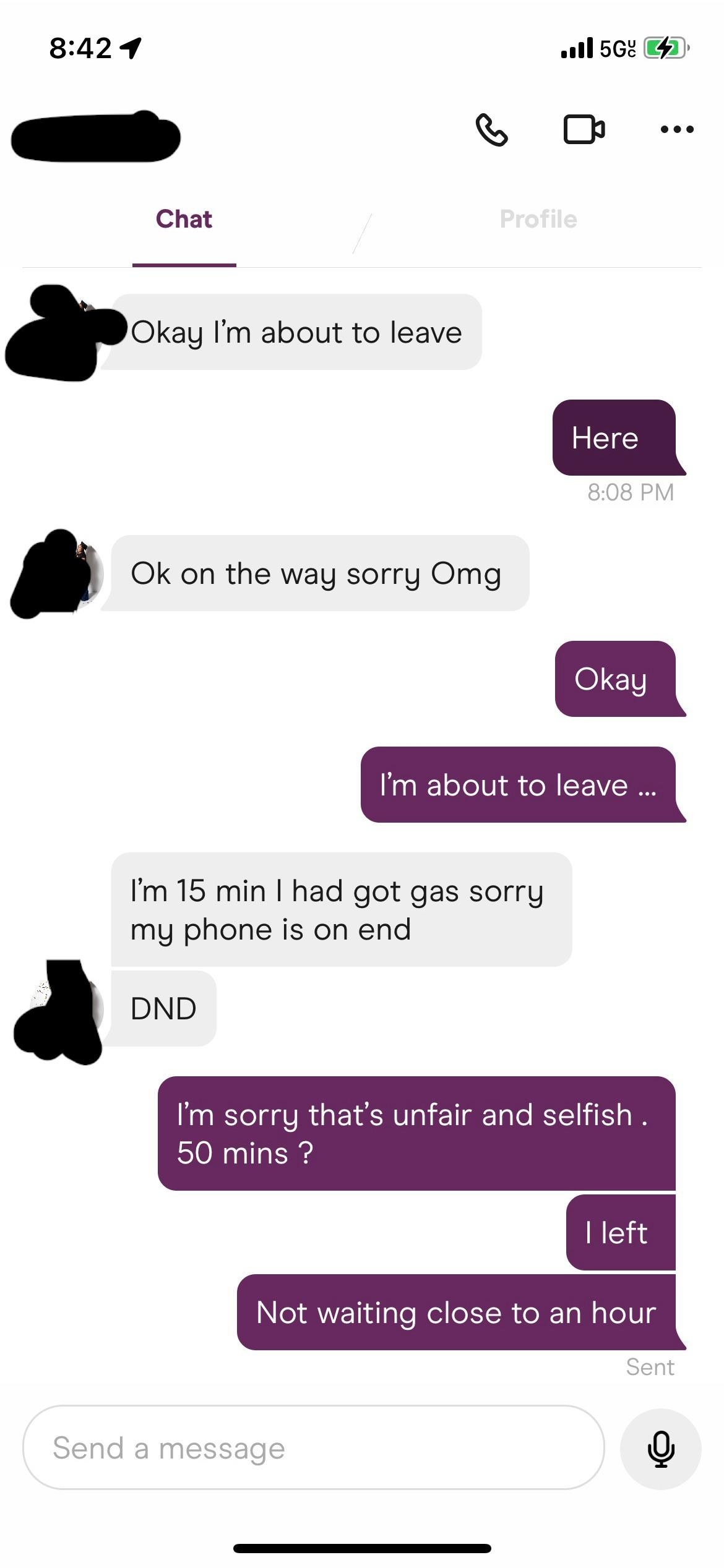 12.
Here's someone who is anti-personal health.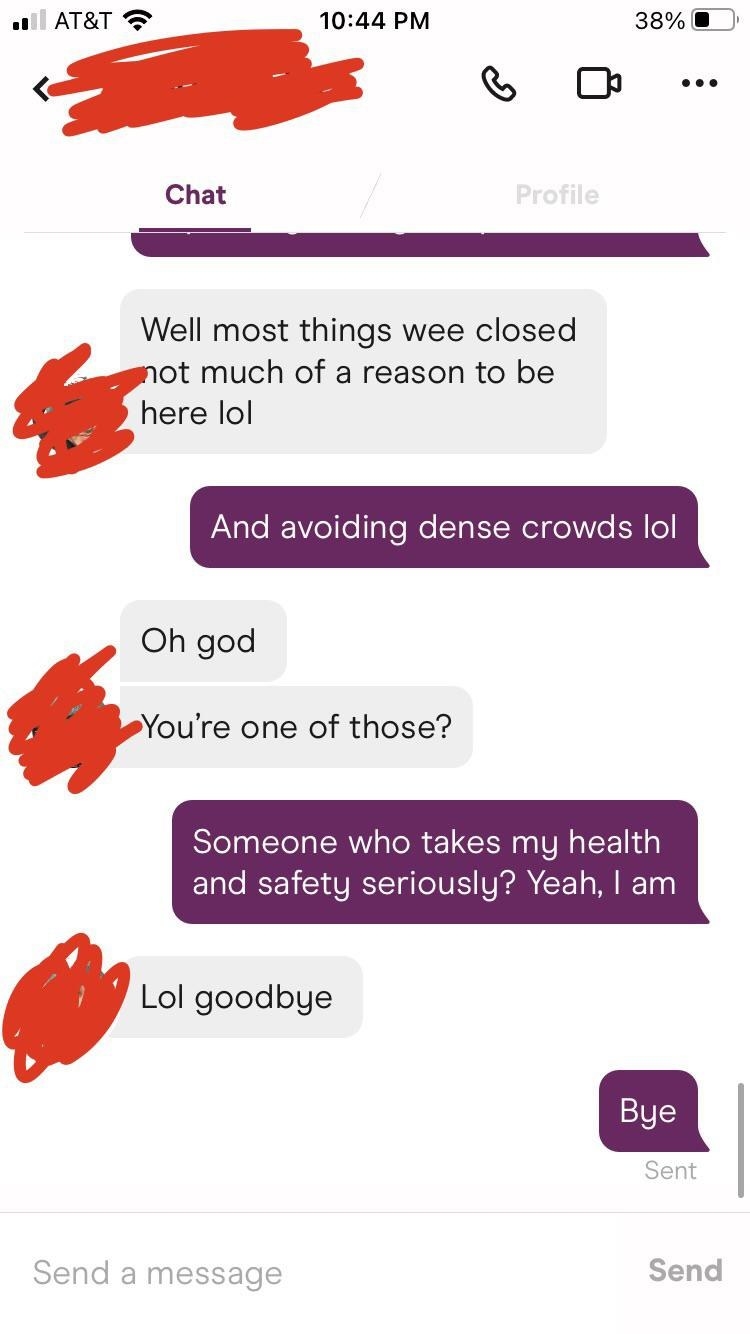 13.
Here's someone who couldn't do their part to make this knock-knock joke happen.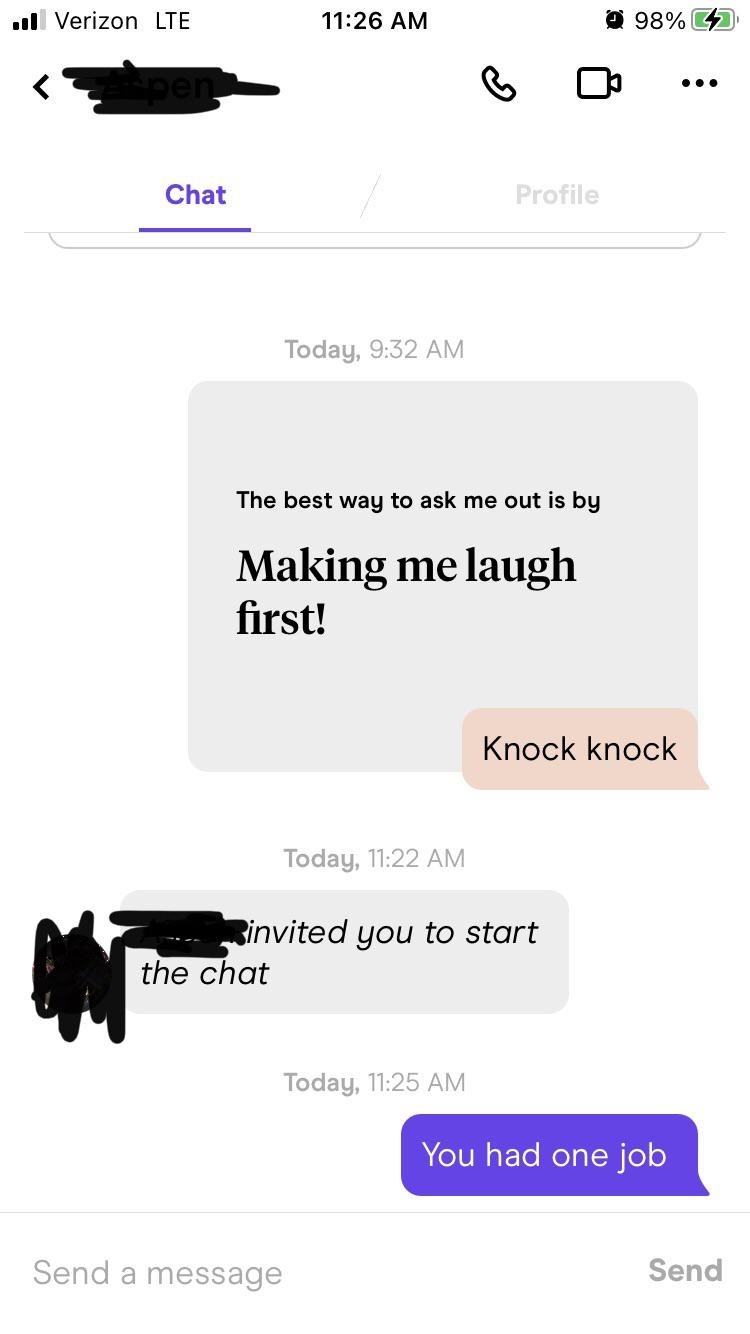 14.
Here's the app doing the user a favor and letting them know their answer to this profile question is a bit unoriginal/uninspired.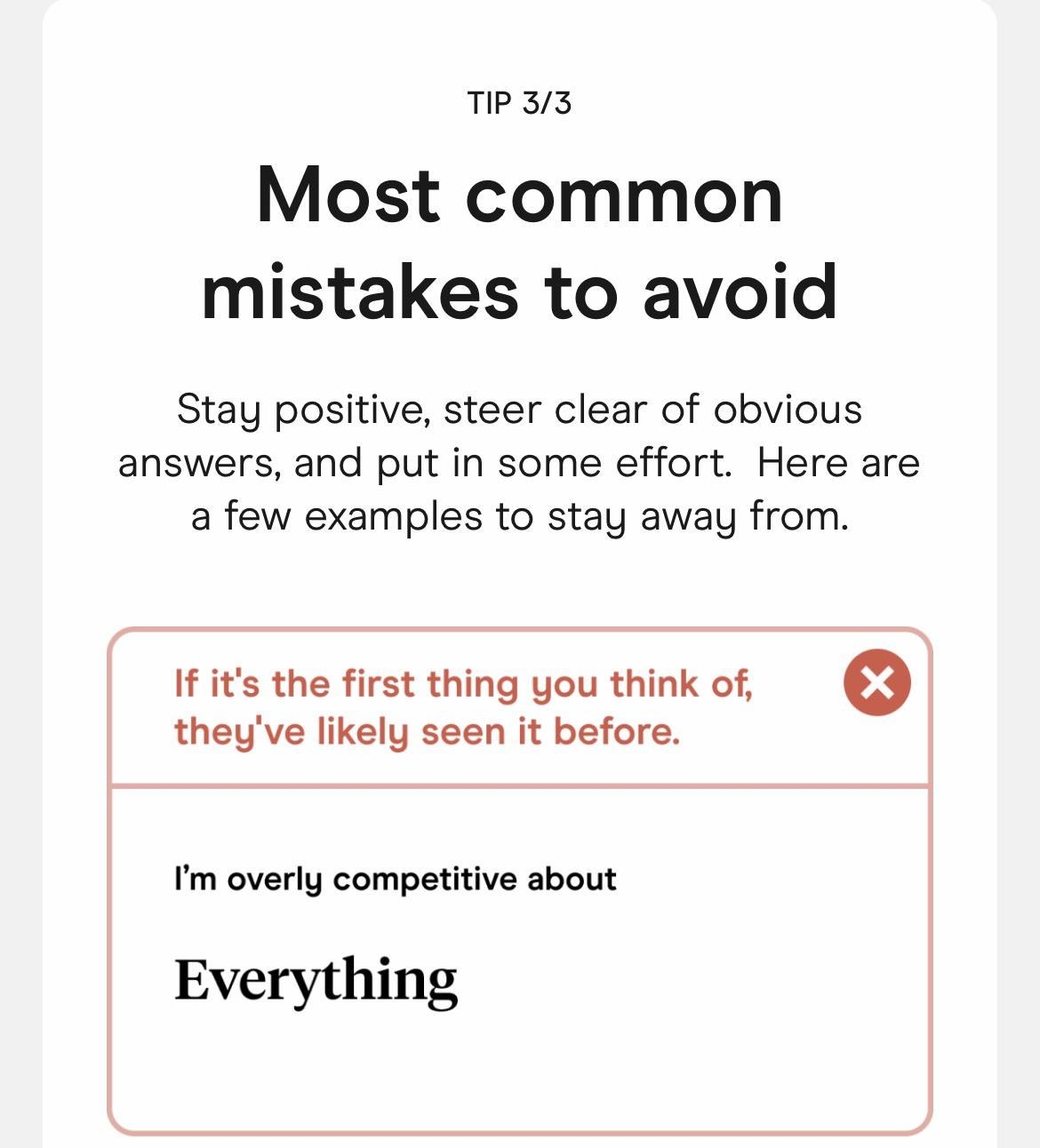 15.
And here's someone who is overly competitive about everything except coming up with non-basic responses to profile questions.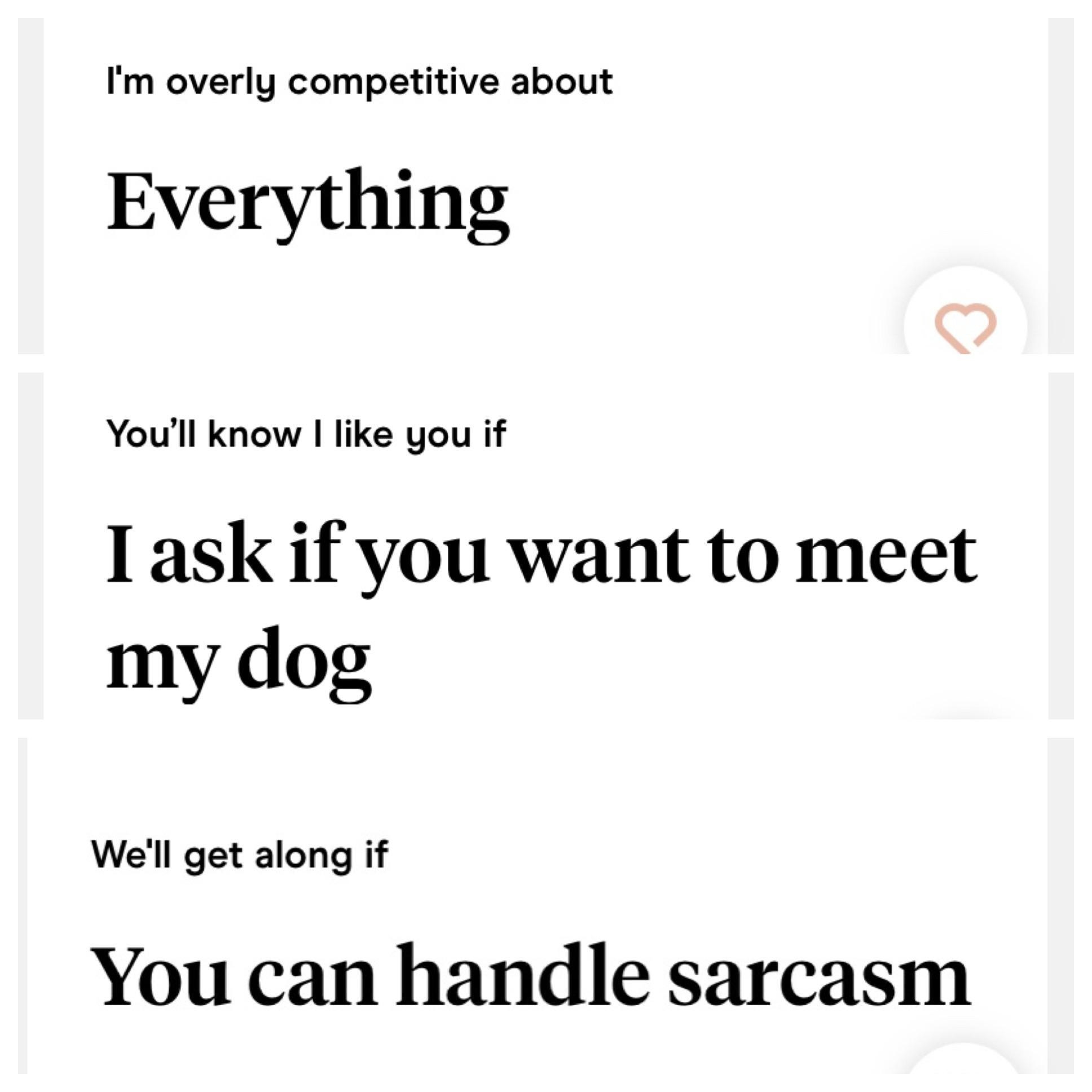 16.
Here's someone who is NOT competitive but is a bit blunt.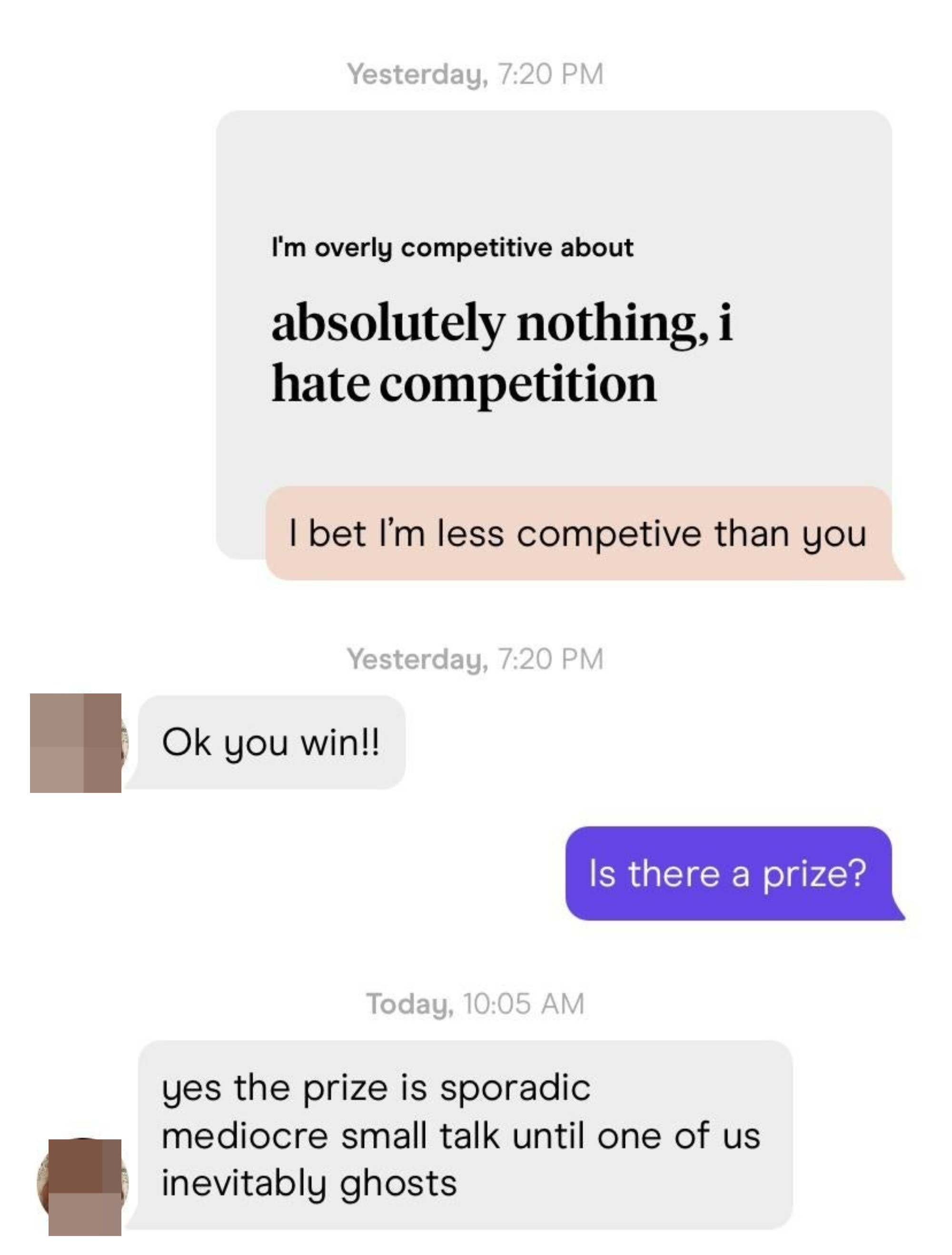 17.
Here's someone throwing up red flags in their profile.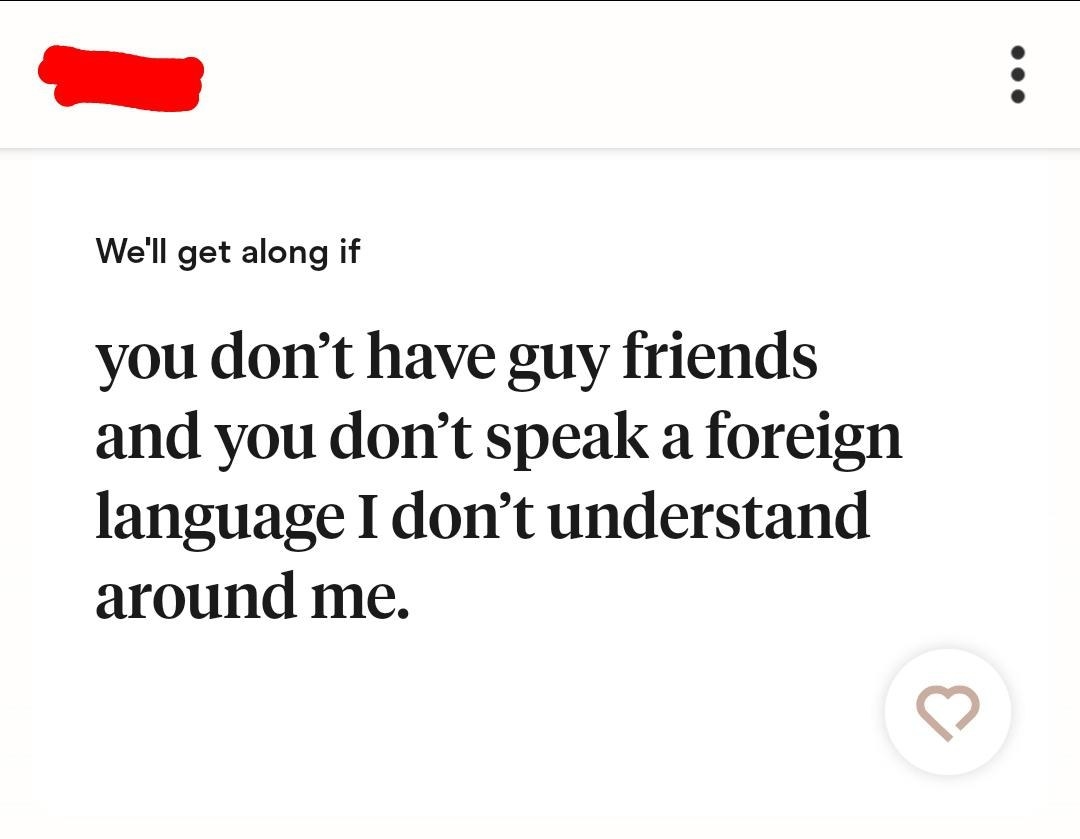 18.
More red flags.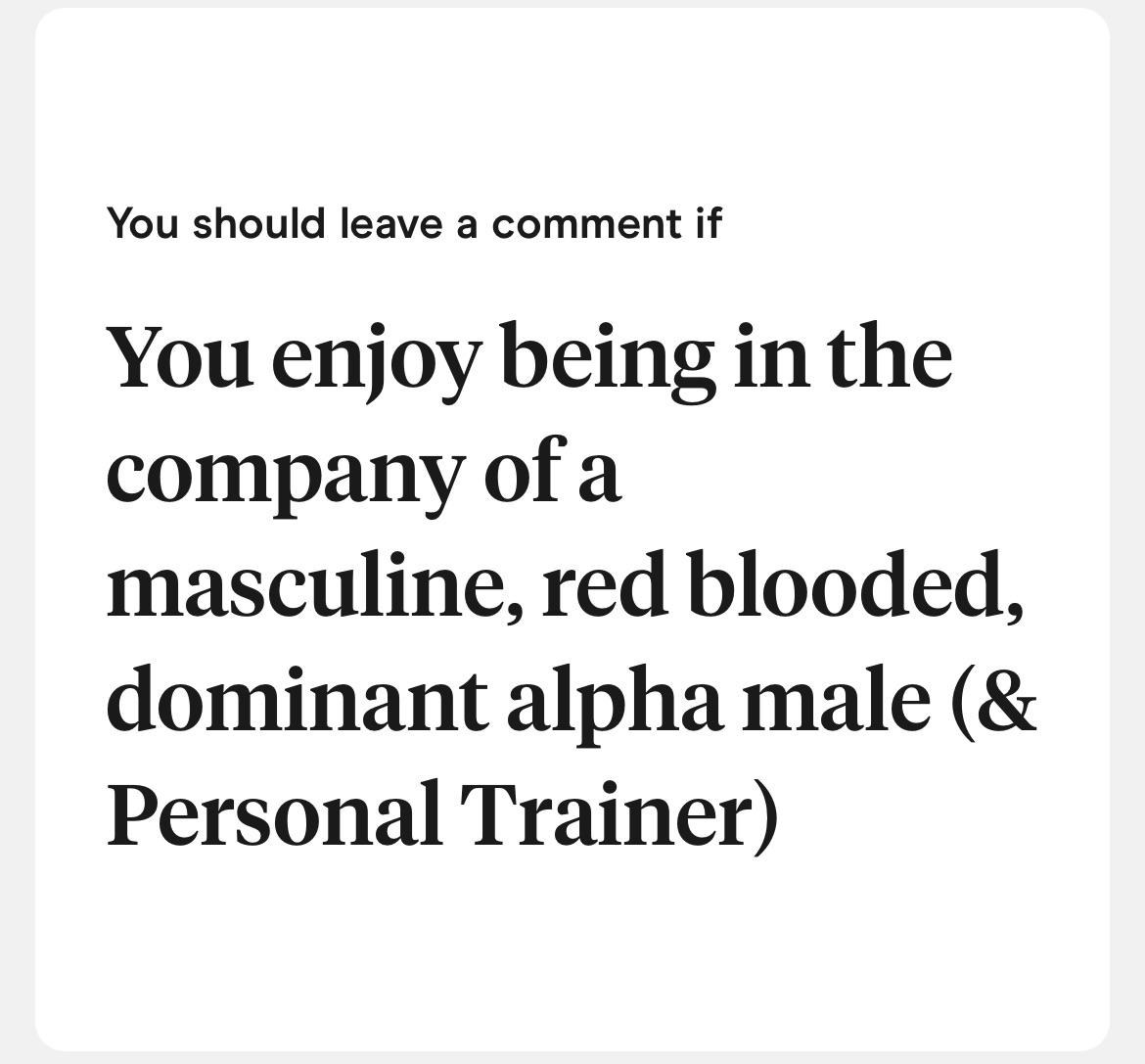 19.
Yep, more red flags.

20.
Here's some poor, witty soul who might wind up matching with one of those red flags.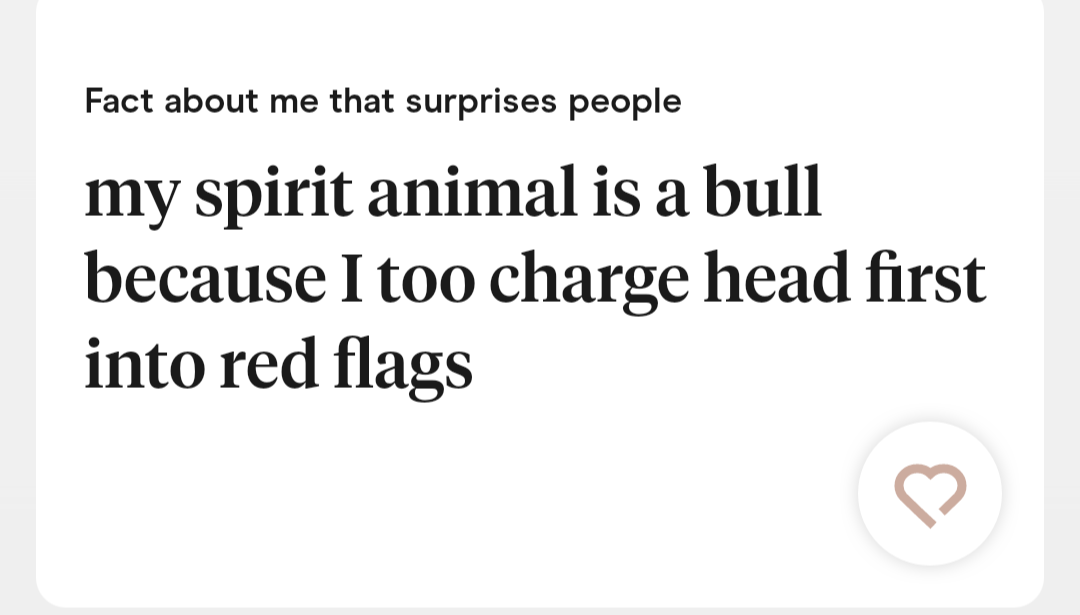 21.
Here's some stone cold honesty.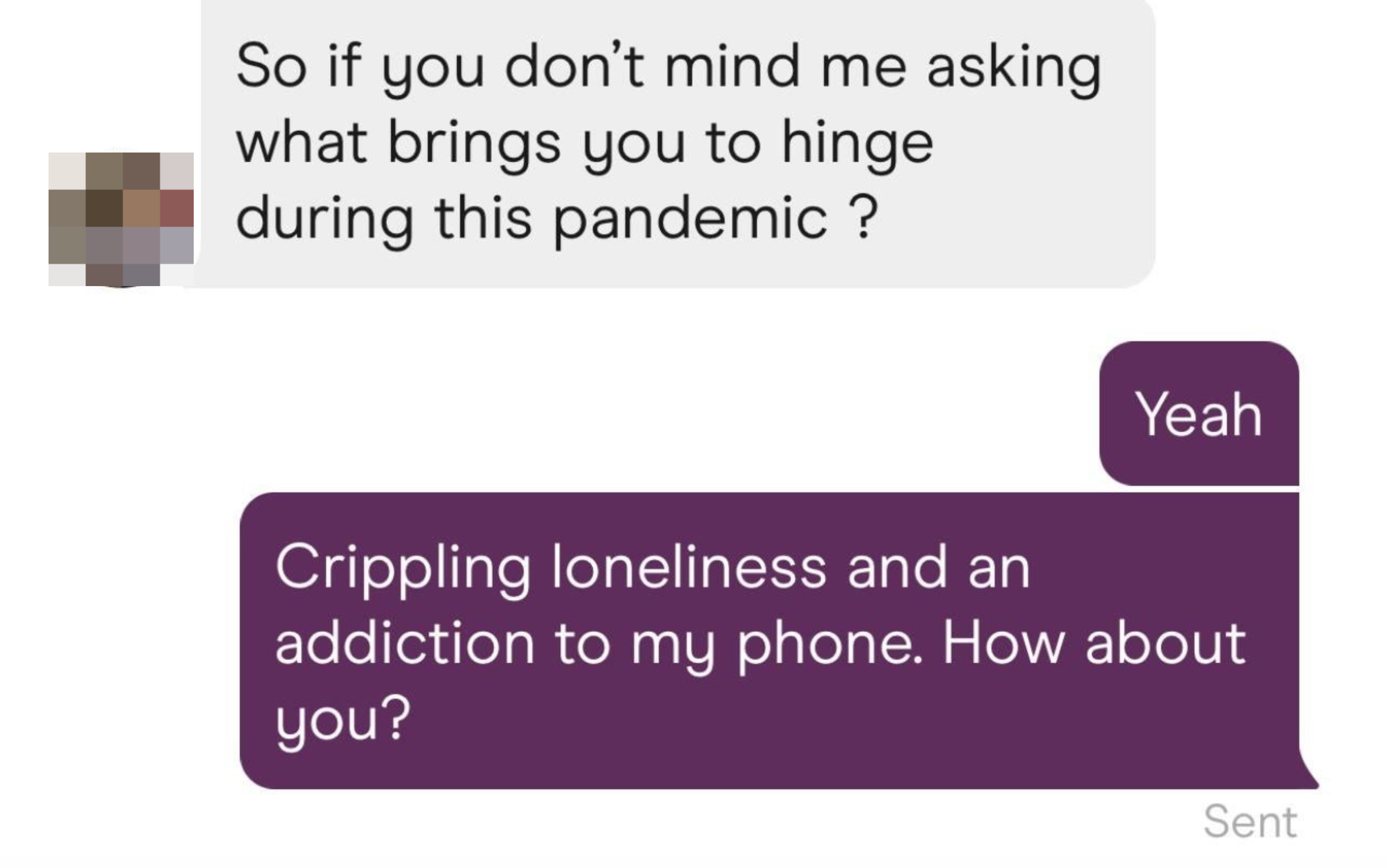 22.
Here's a smooth-as-sandpaper transition.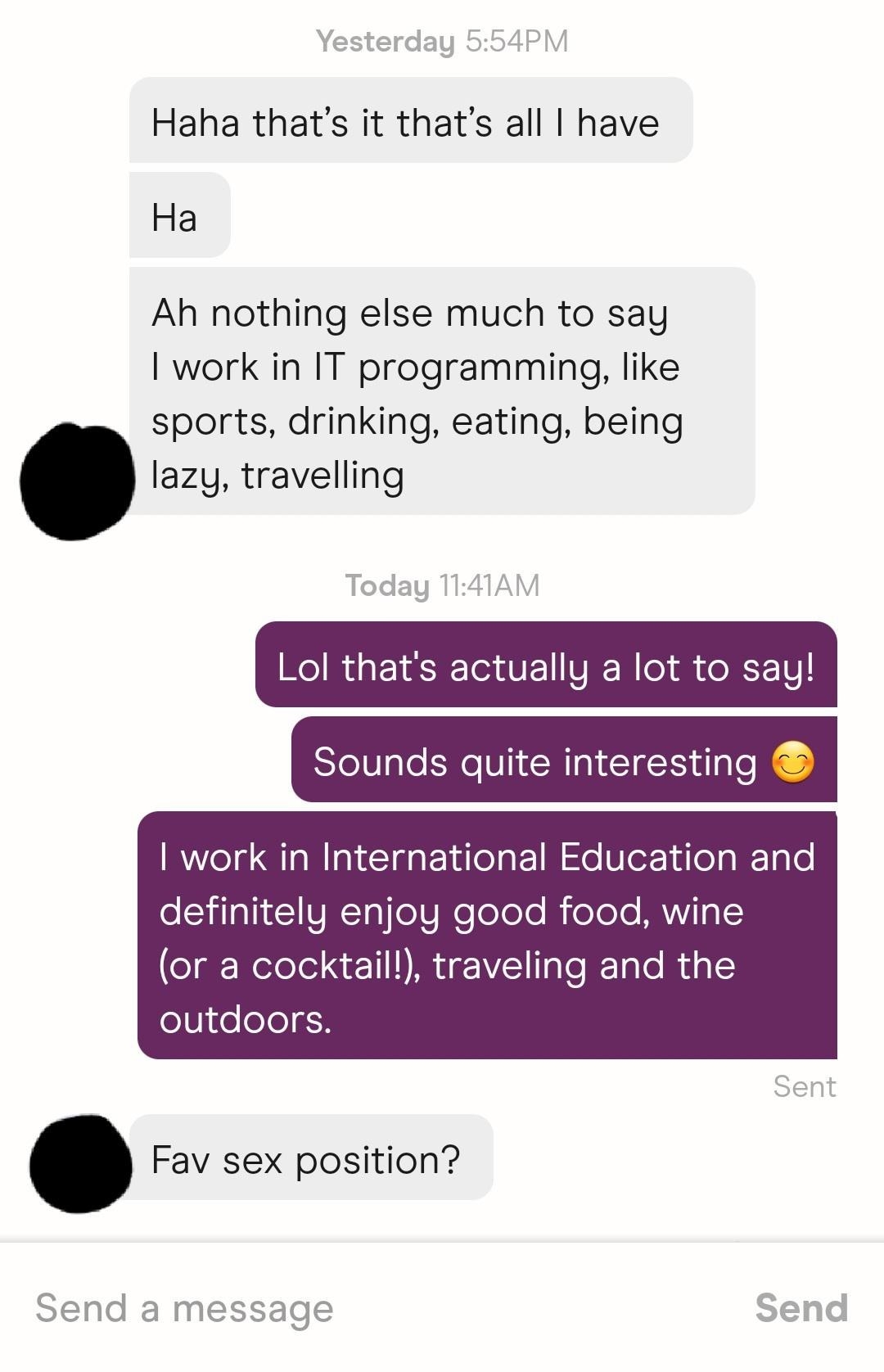 23.
Here's another conversation shift that comes out of nowhere and kills the vibe.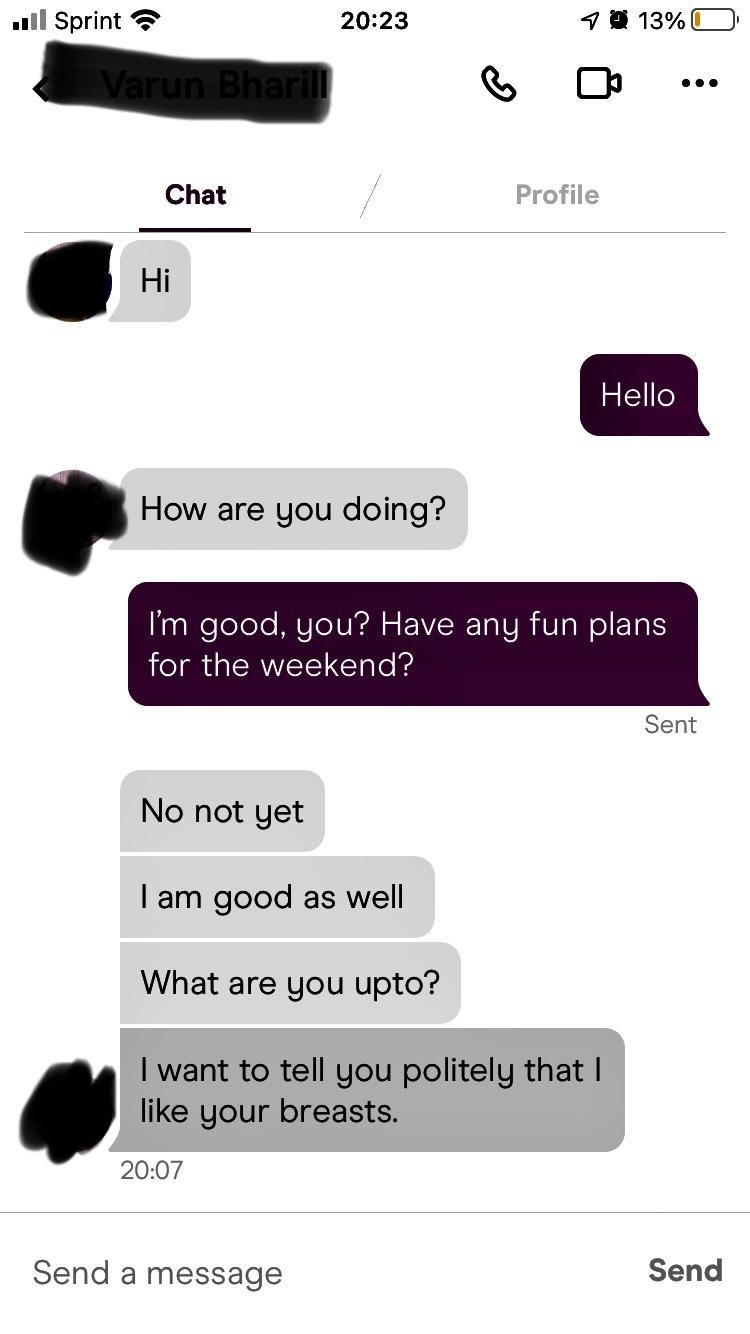 24.
Here's someone killing a conversation entirely by offering NOTHING.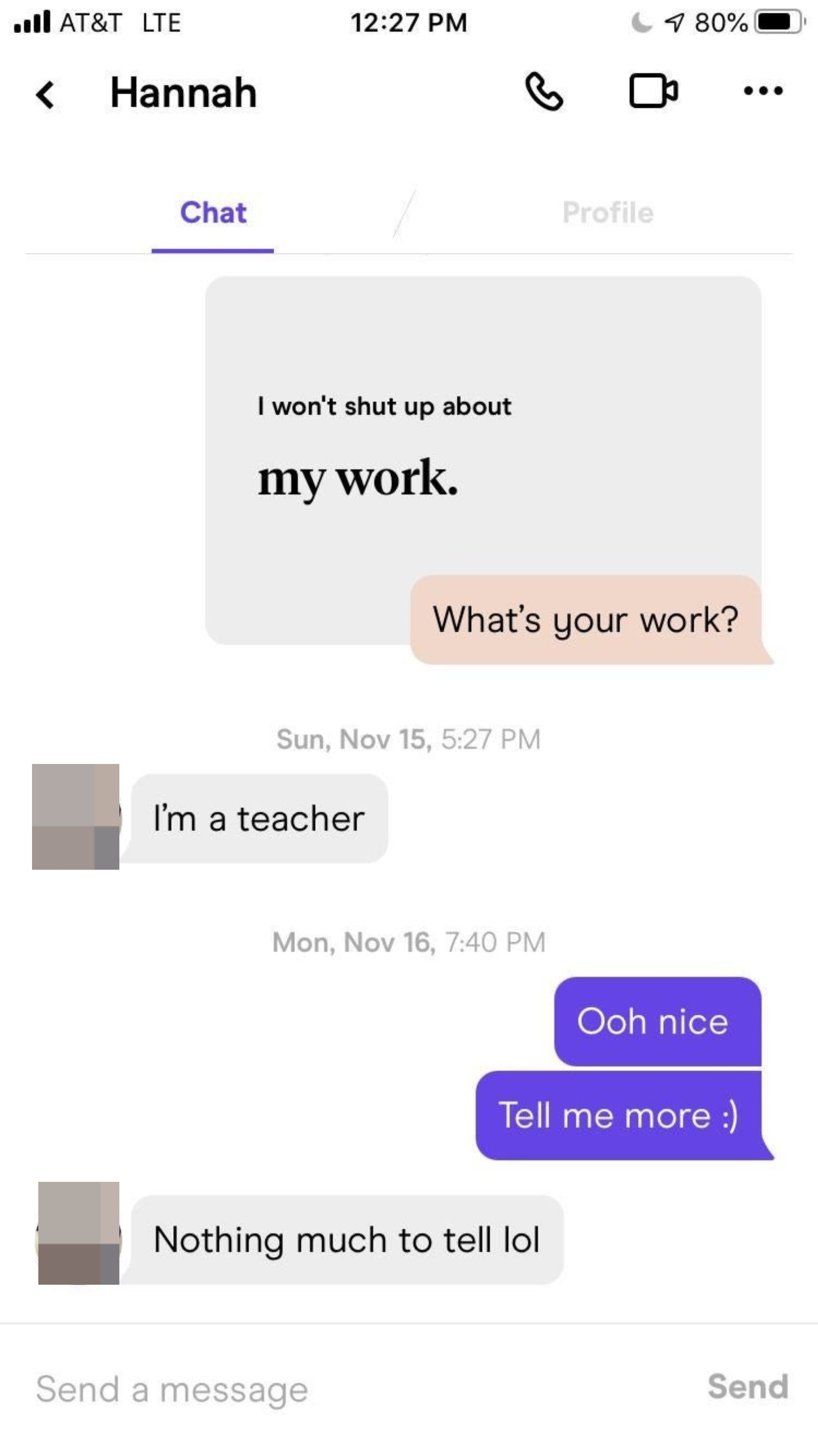 25.
Here's an aggressively sexual opener before any other words have been exchanged.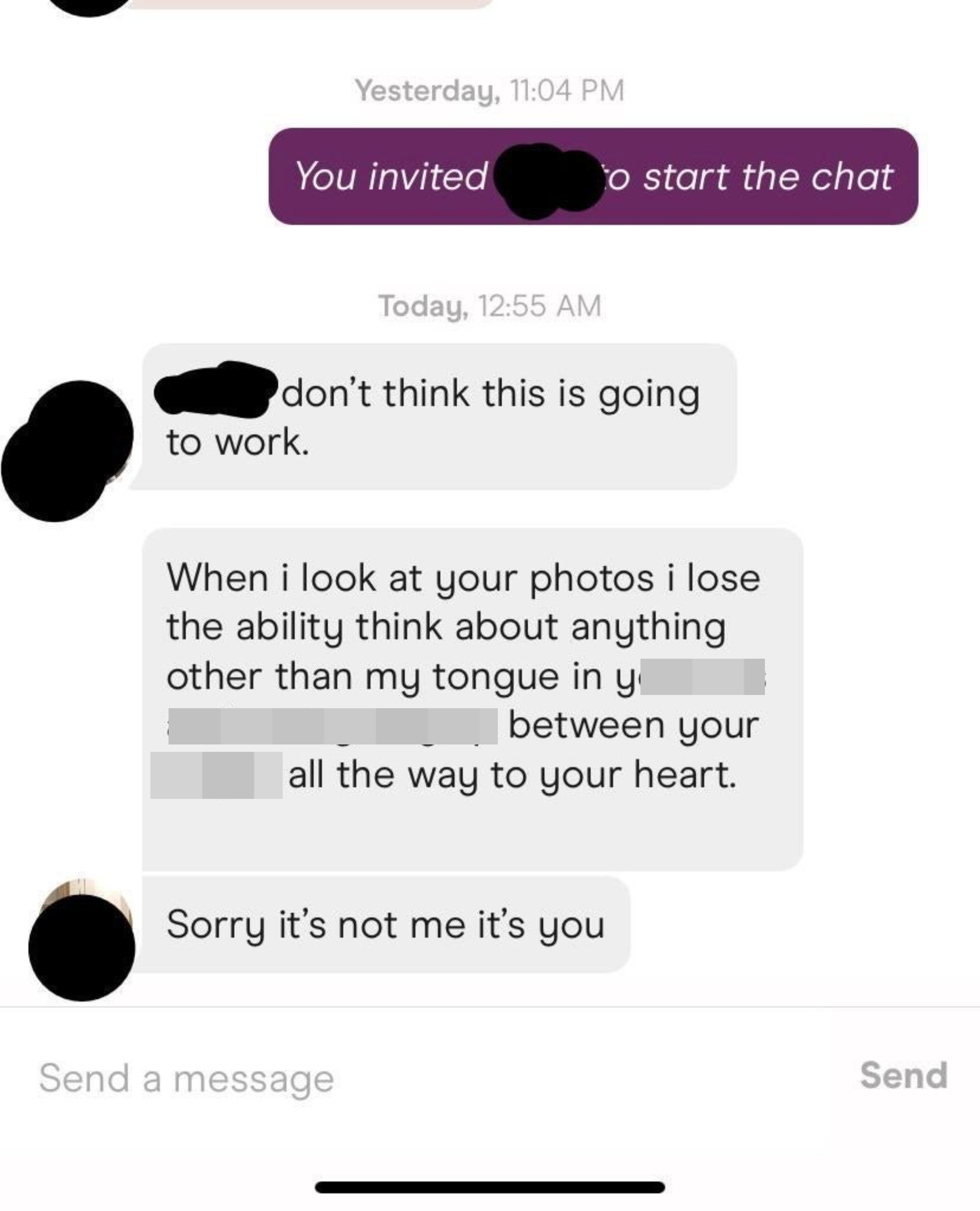 26.
Here's yet another real conversationalist.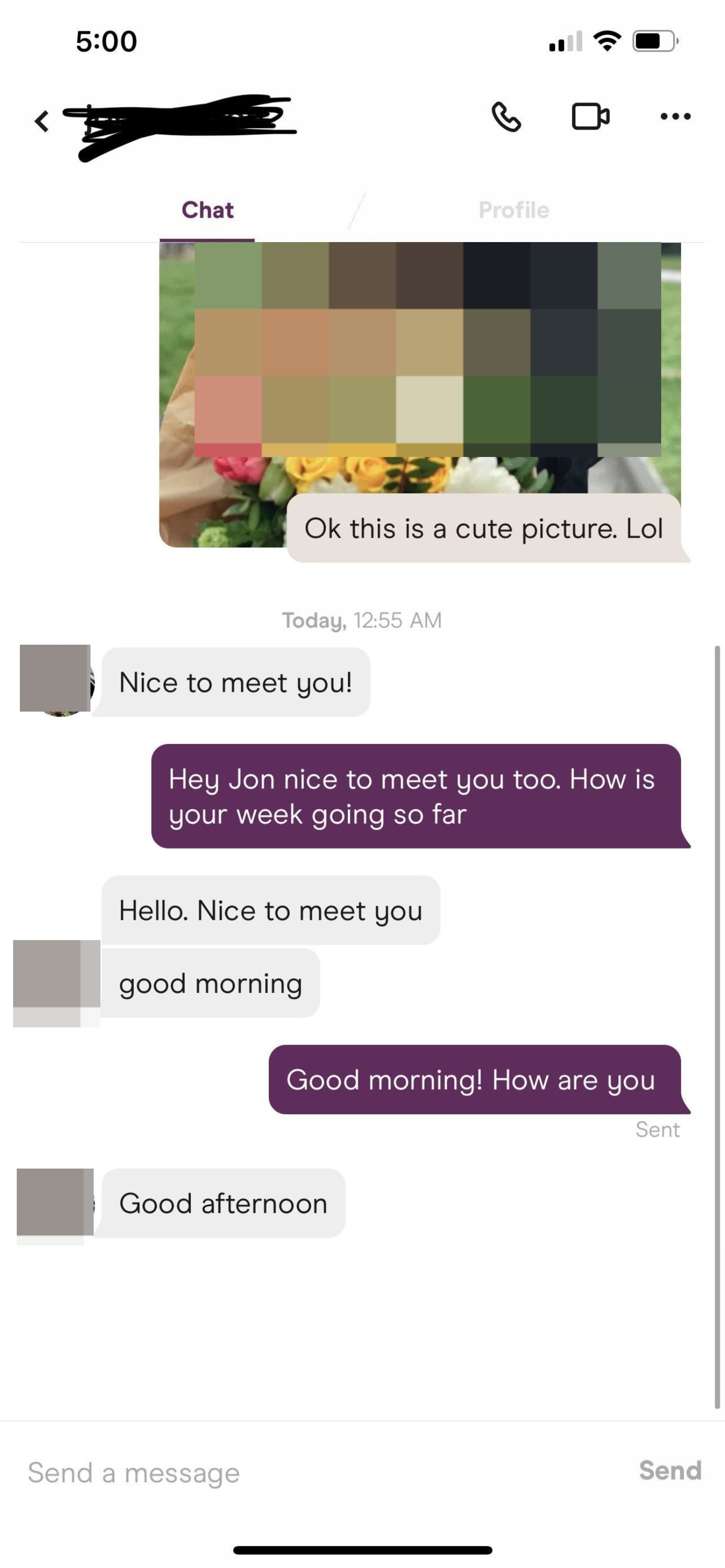 27.
Here's someone who thinks peanut allergies are a sign of immaturity.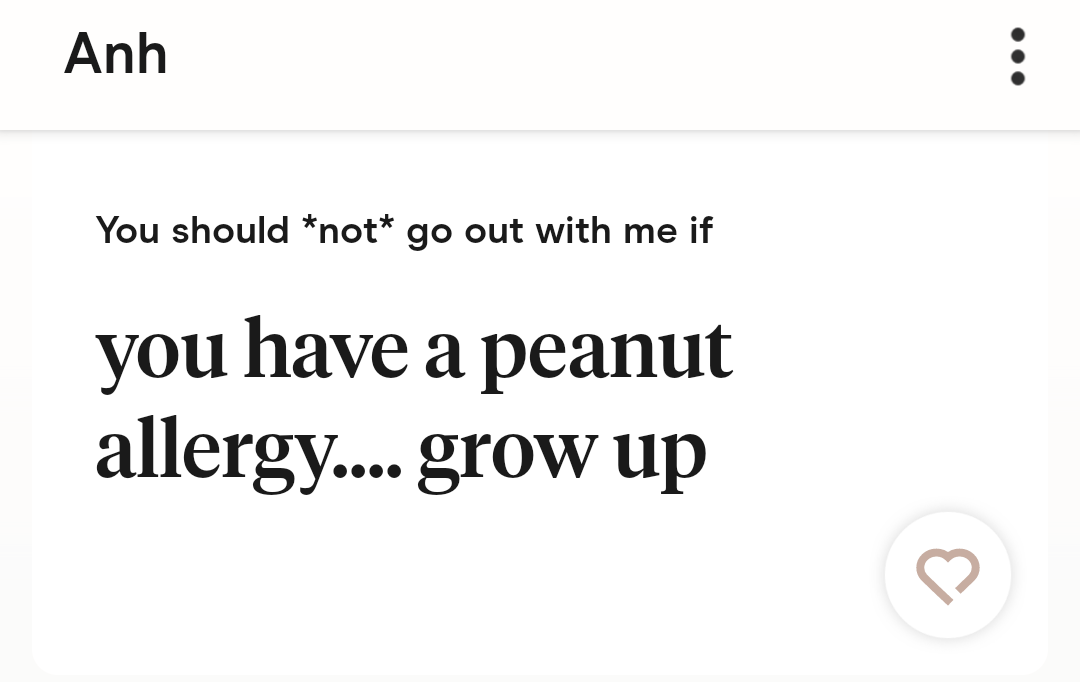 28.
Here's someone with ulterior motives.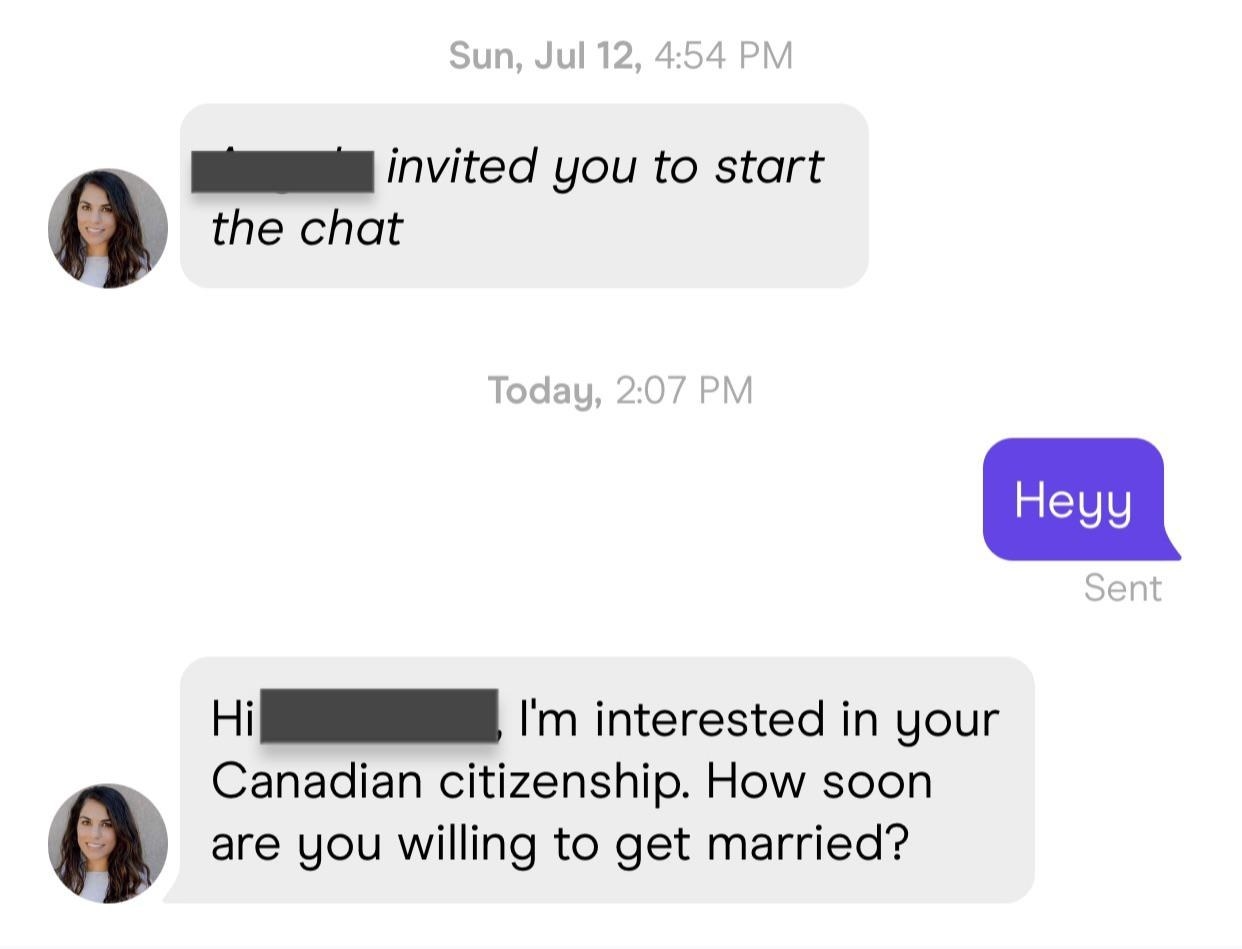 29.
And finally, here's some mean-spirited individual who is apparently only on the app to be rude. Cool!