1.
The woman exiting a door wiping her mouth and the guy who comes out immediately after her zipping up his pants.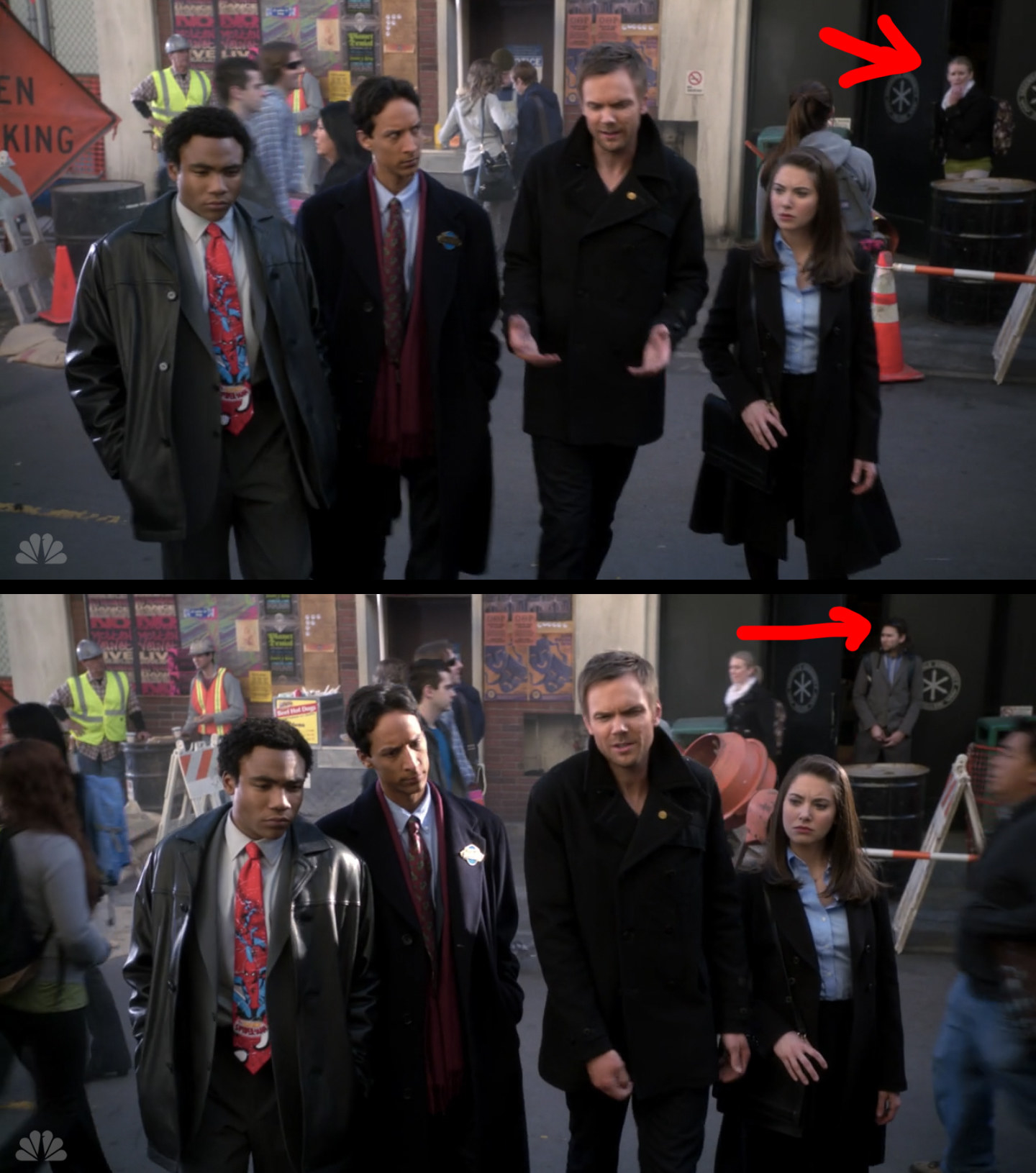 2.
After characters said Beetlejuice a total of three times, he appeared in the background.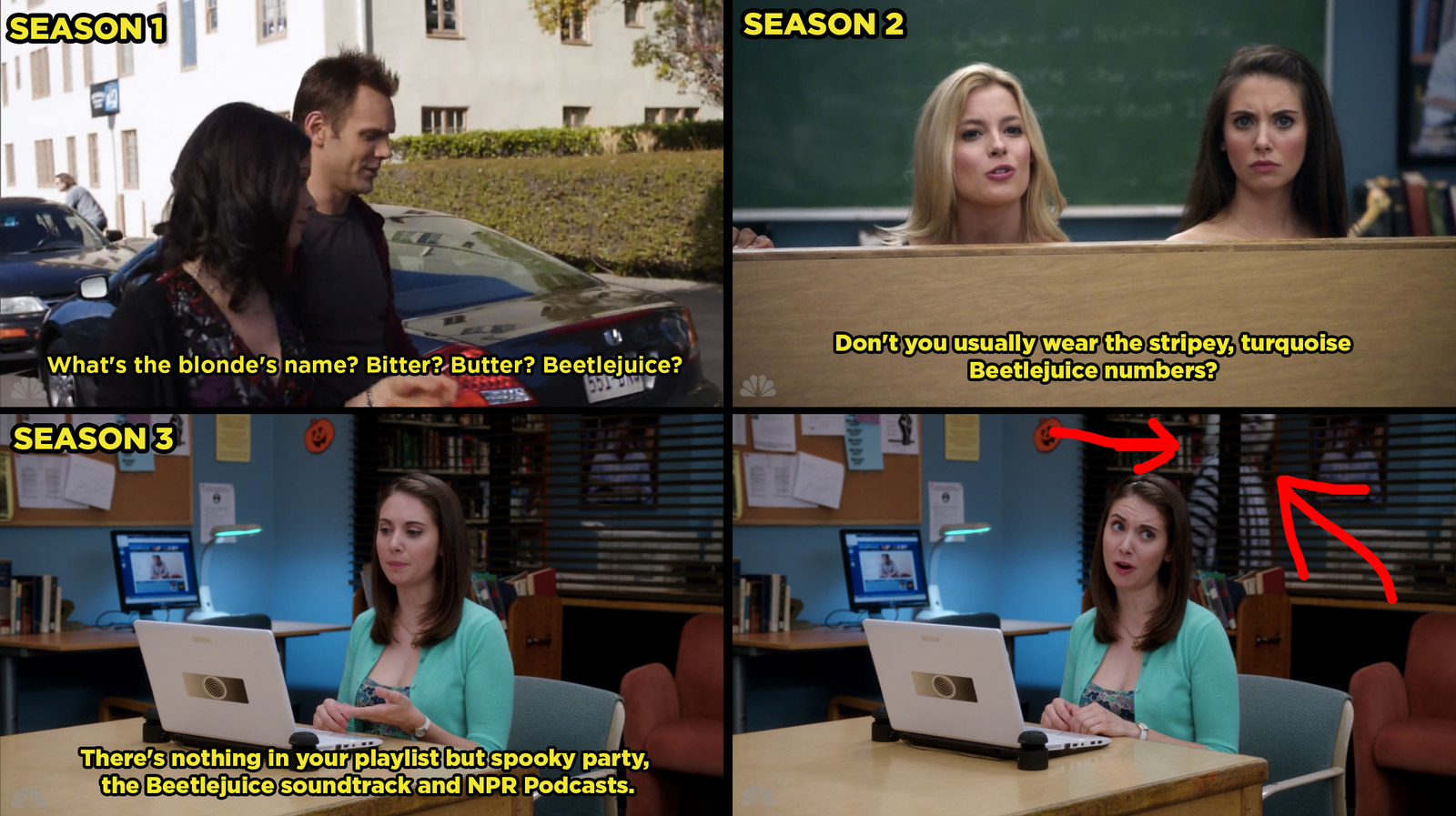 3.
There's a reference to Troy and Abed getting stuck in a vending machine on their fridge two seasons later.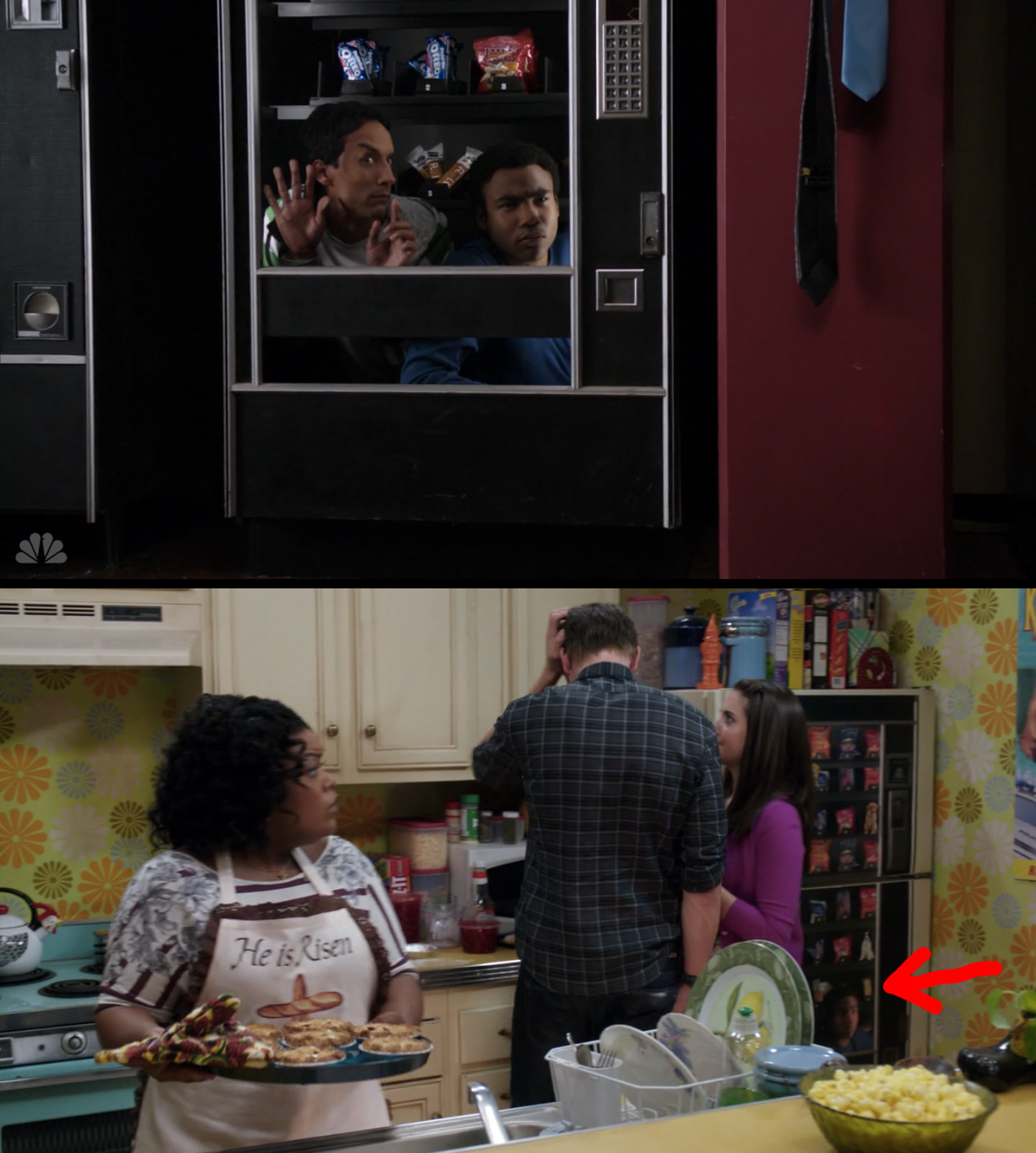 4.
Abed was actually in the background of a Cougar Town episode.
5.
The Dean low-key developed a dalmatian fetish.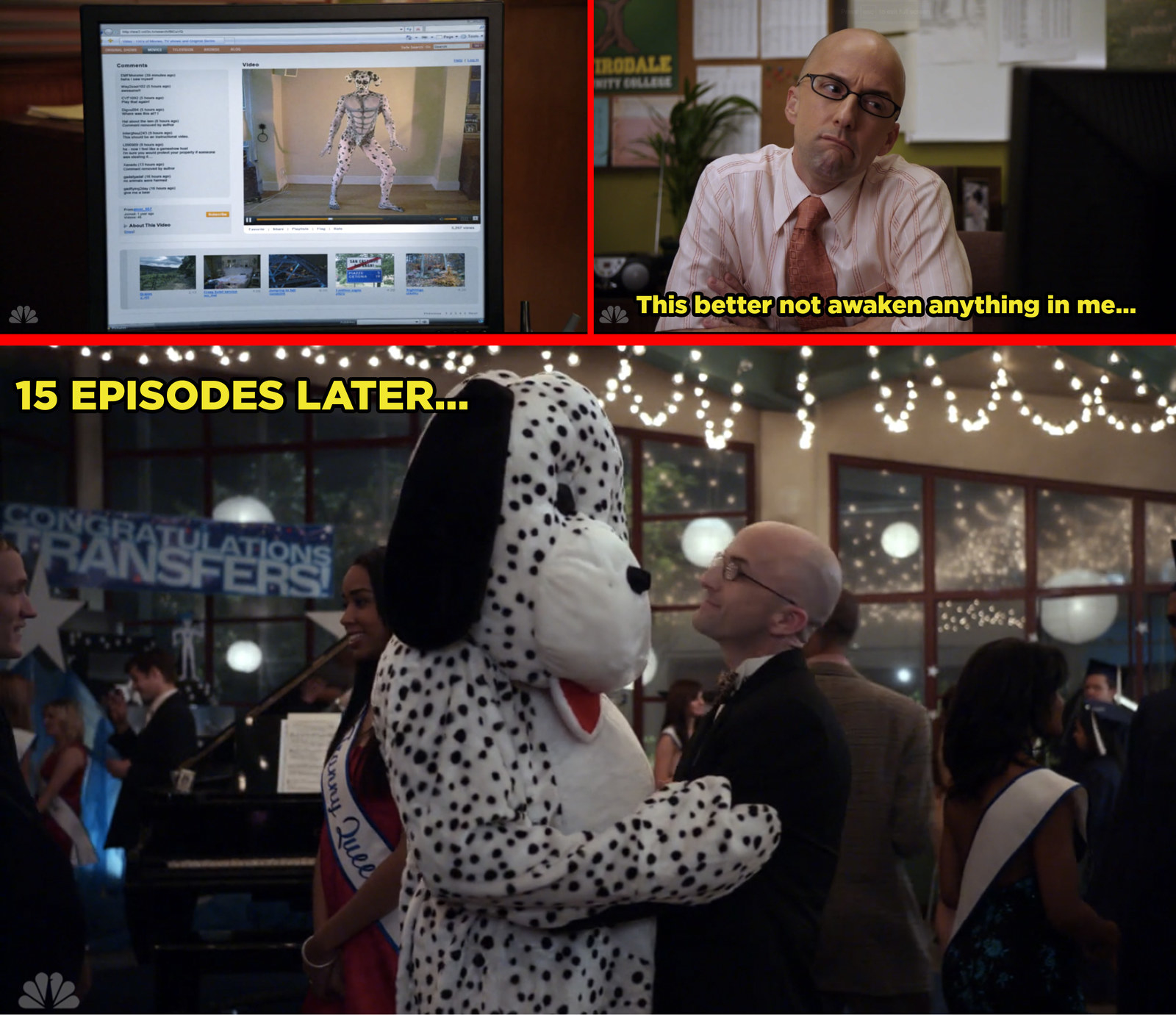 6.
Abed's robot mode in the episode "Aerodynamics of Gender" had memos foreshadowing future episodes, as well as a charting of Annie, Shirley, and Britta's cycles.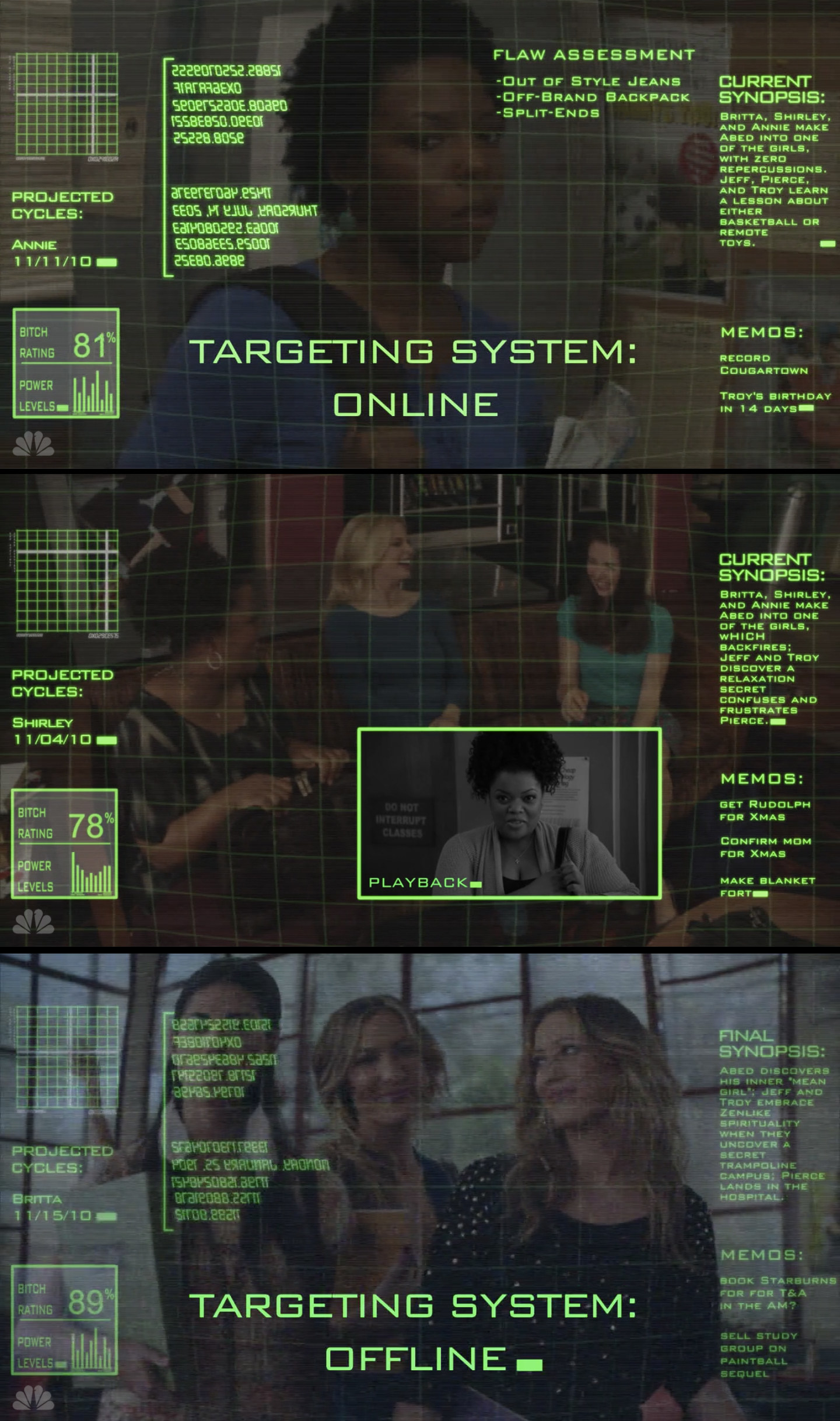 7.
Troy rocking these pajamas as a nod to the Twitter campaign to get Donald Glover cast as Spider-Man.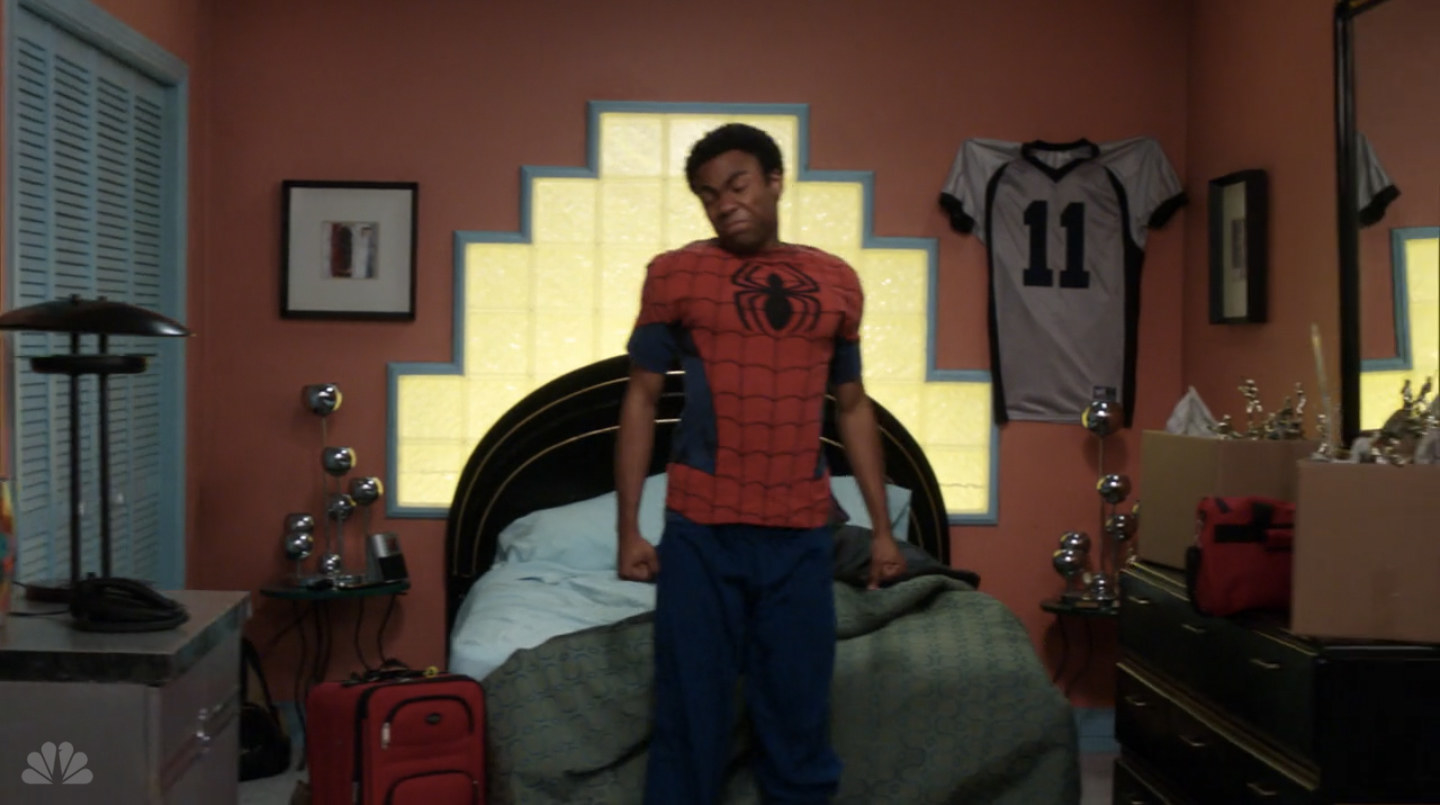 8.
On Valentine's Day, Starburns has heart-shaped sideburns.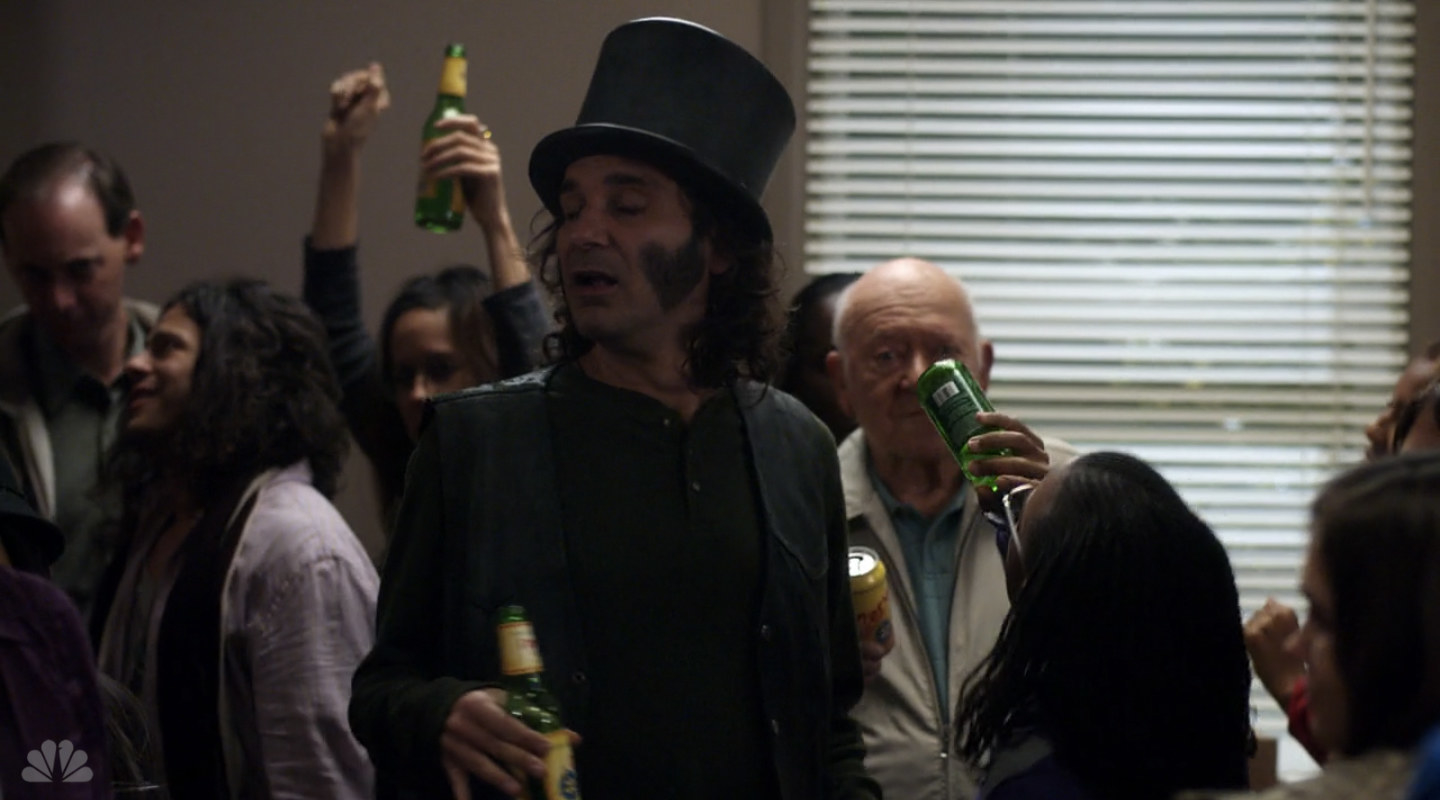 9.
When the group was blocked by a Latvian parade during an episode that aired November 18th, which is Latvian Independence Day.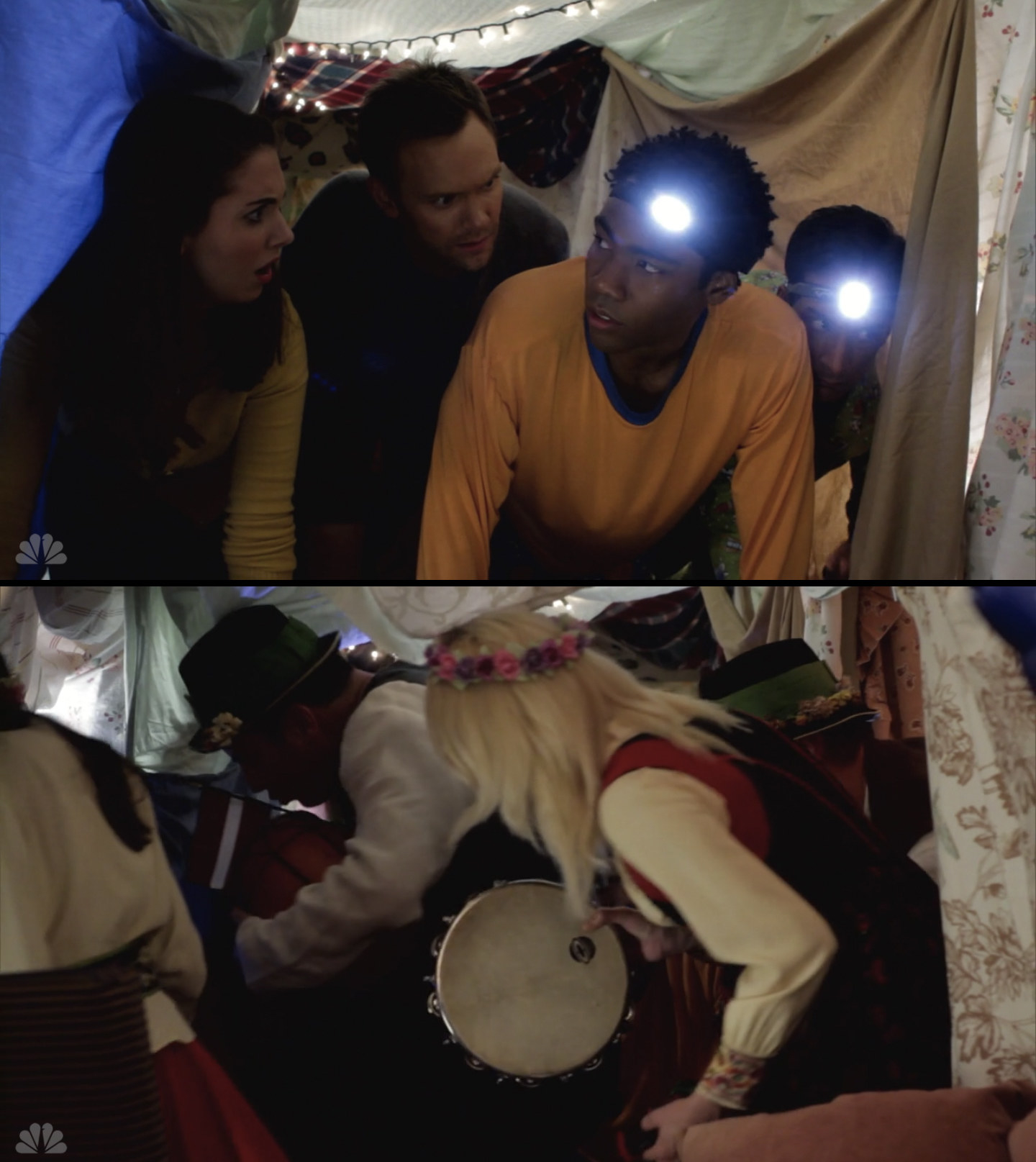 10.
"Cooperative Calligraphy" revolved around Annie's missing pen, which you can see the monkey Annie's Boob's take at the start of the episode.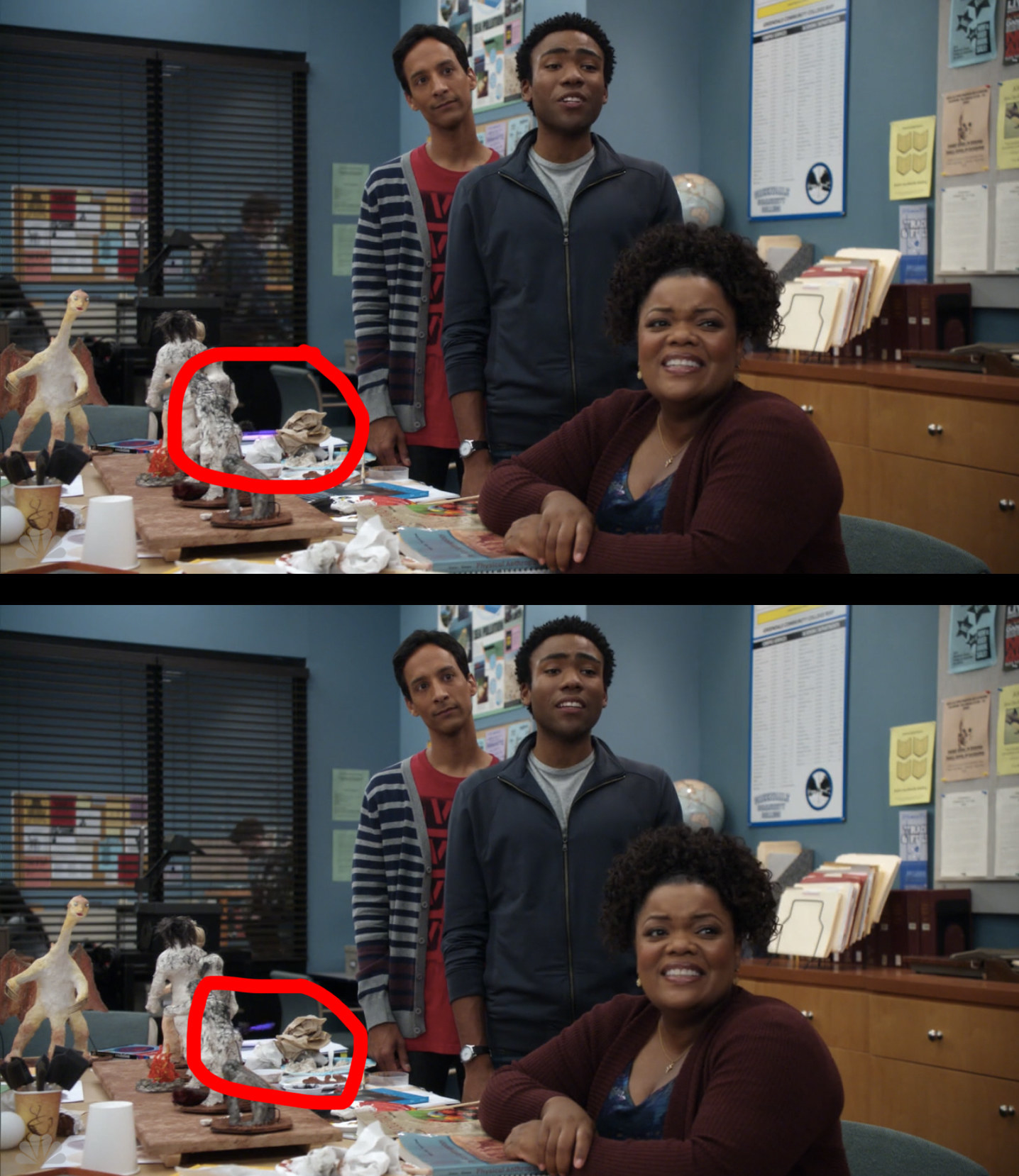 11.
The text on the waiver Gilbert is asked to electronically sign in the video game is the Three-Fifths Compromise.
12.
The group's diorama included a tiny Chang watching from the window.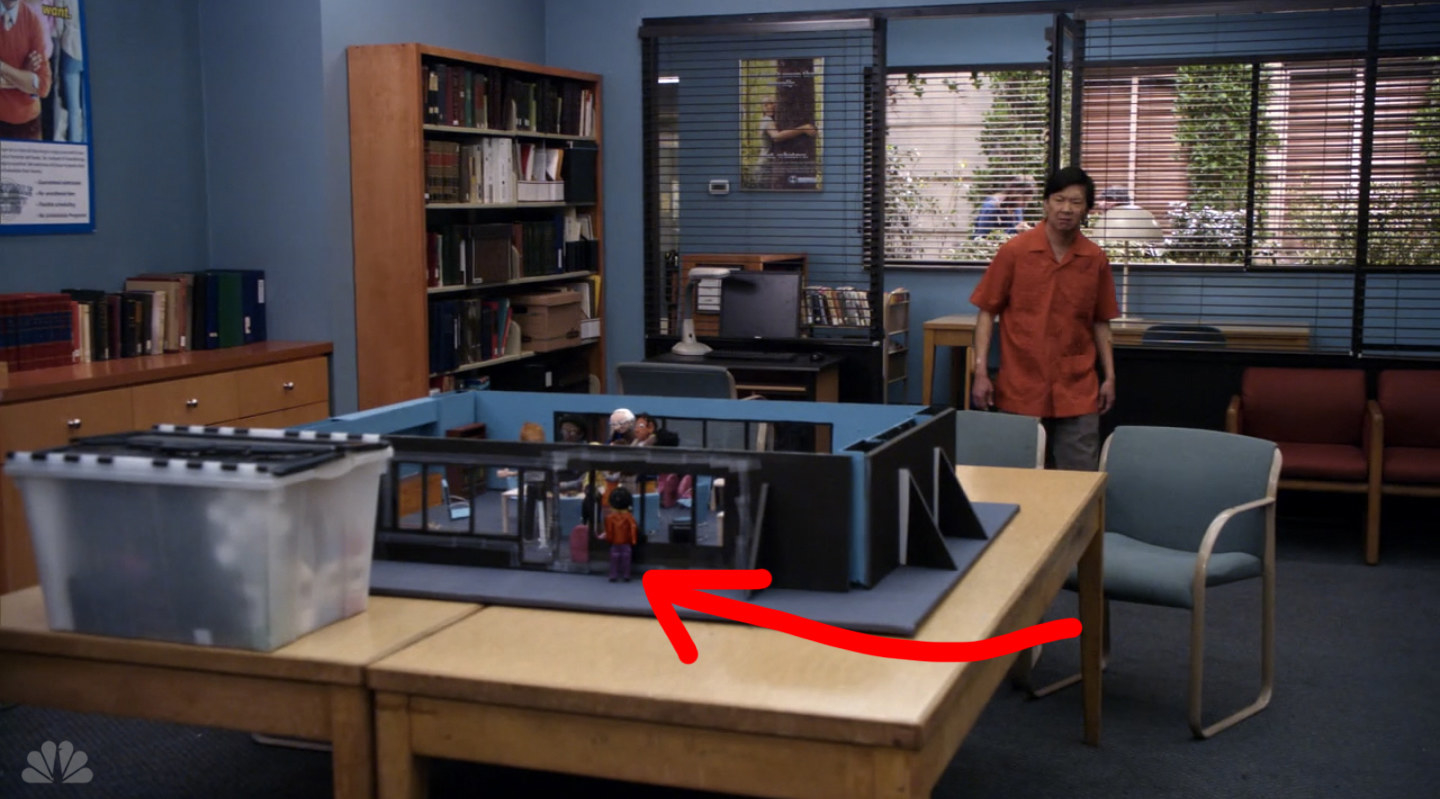 13.
Dean wore the same type of underwear we saw Jeff wear during Season One...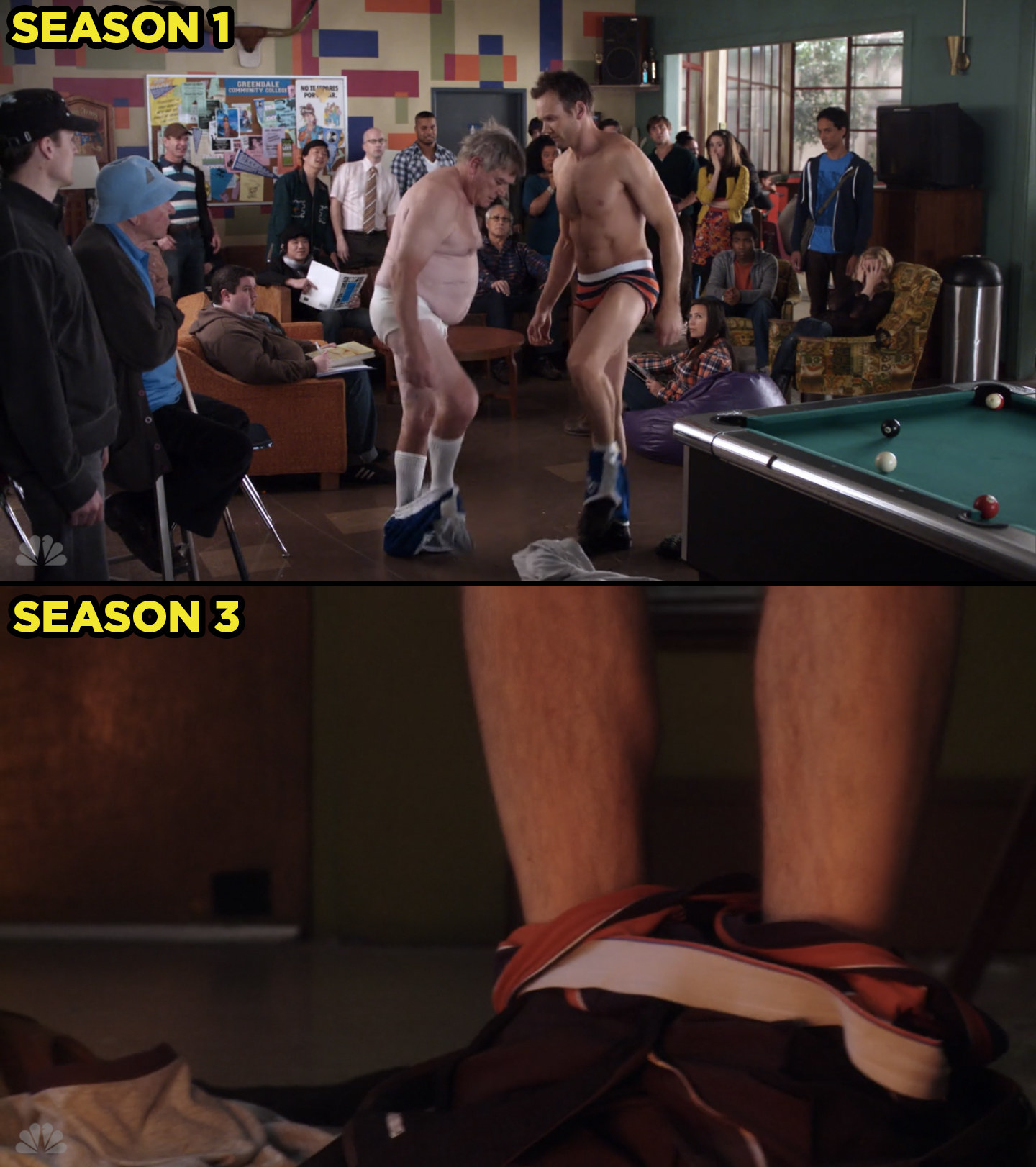 14.
...and Chang wore Jeff's Burberry underwear.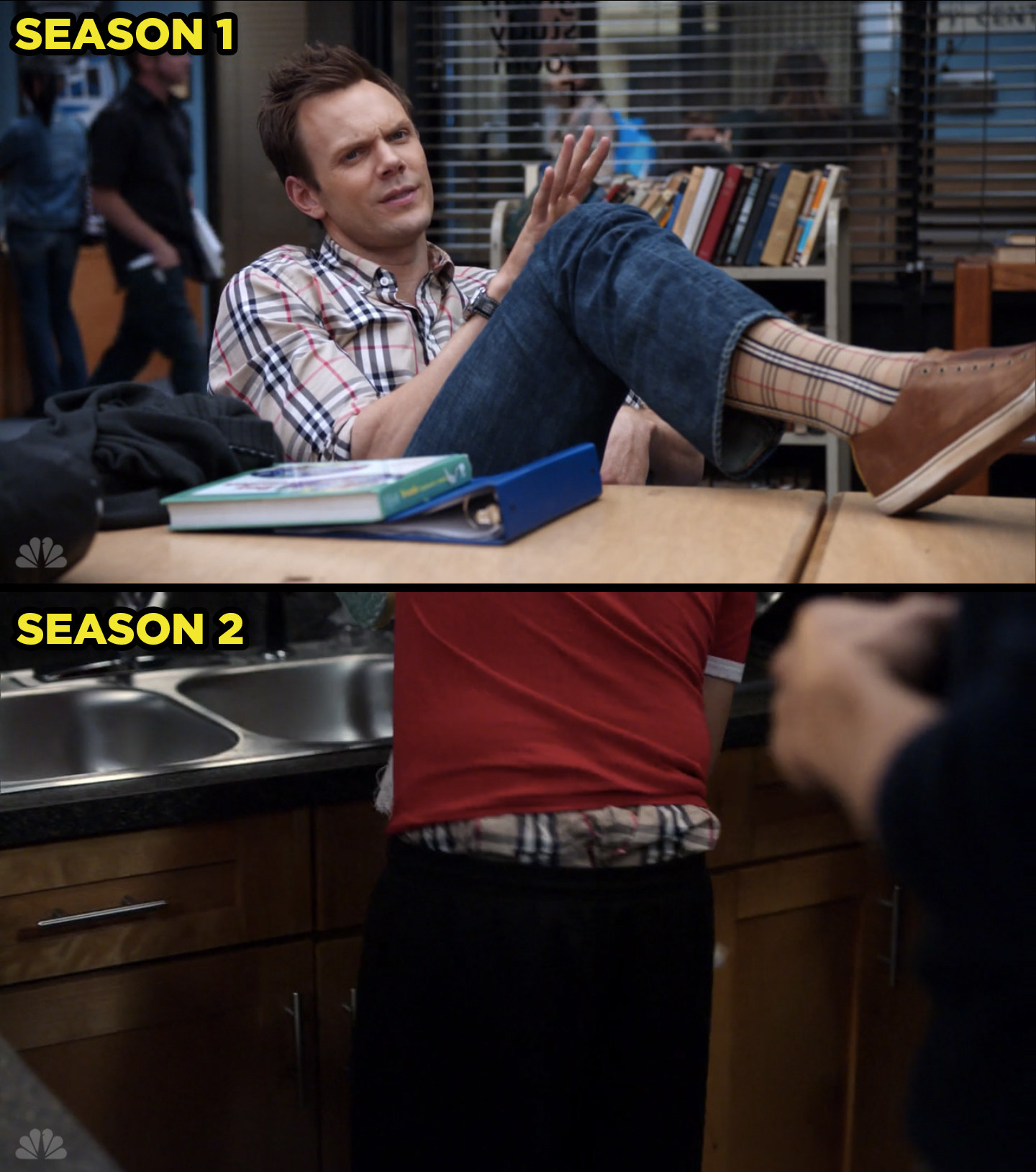 15.
The candy striper in the poster is Amy Poehler.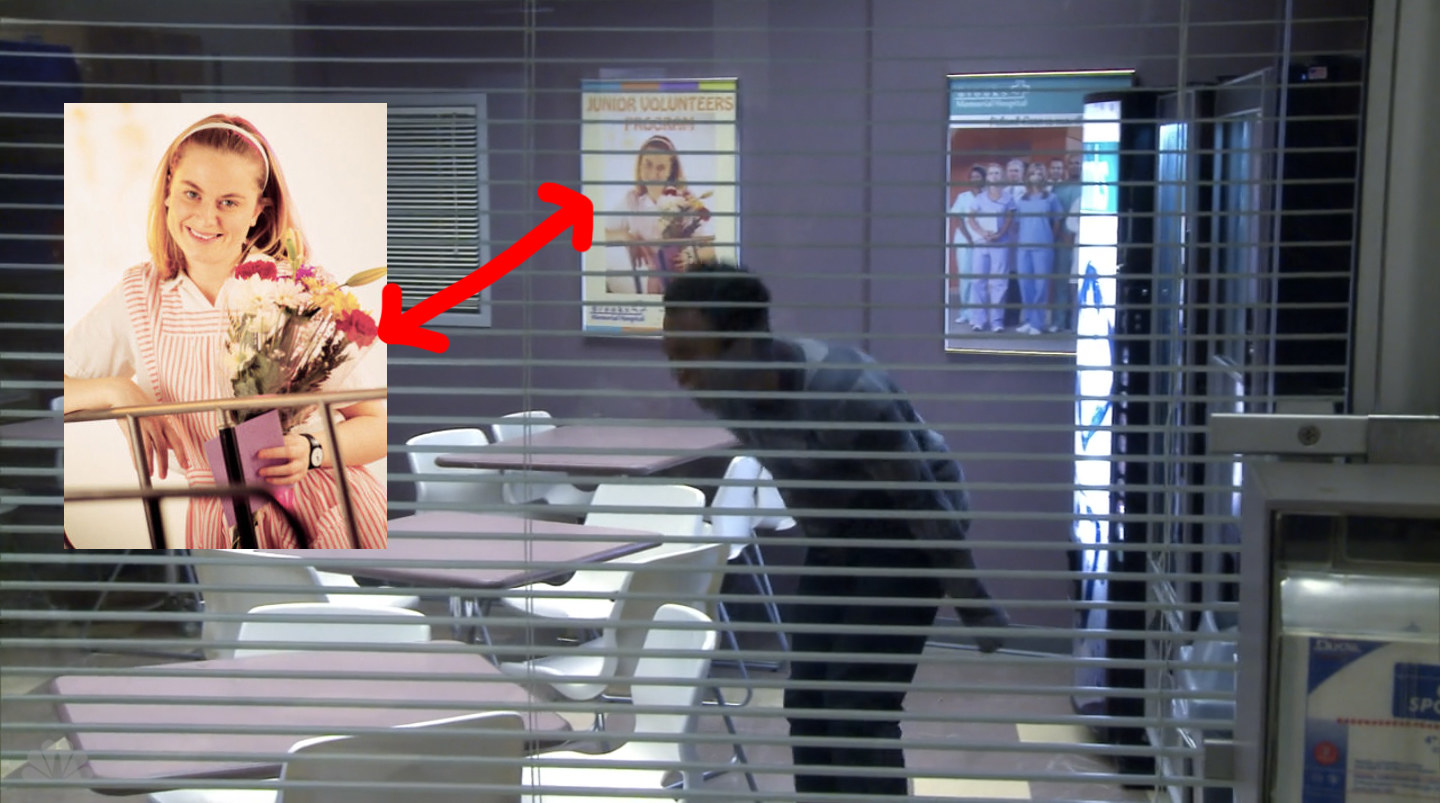 16.
When the Greendale anus flag was lowered and City College's was raised, it looked like this.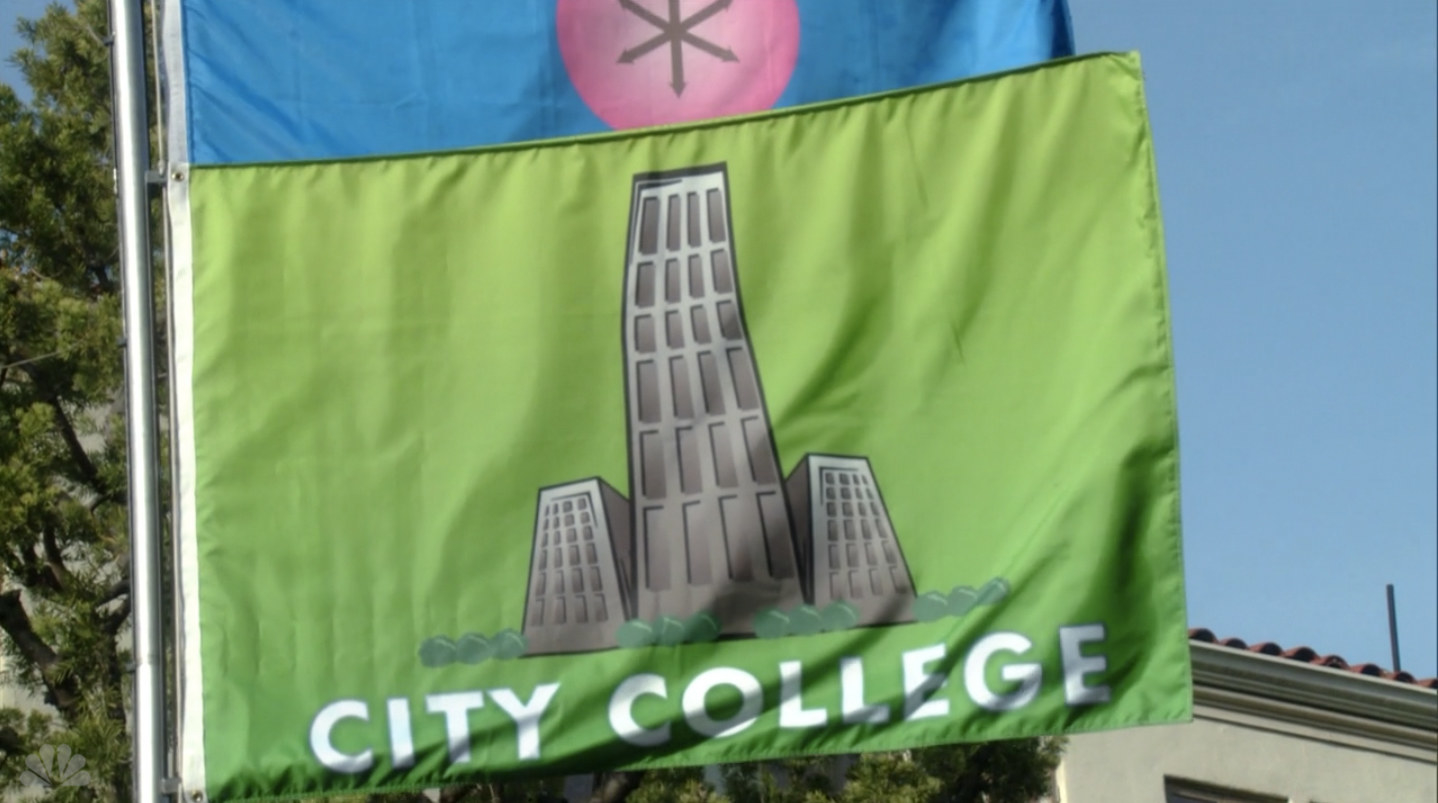 17.
On Troy's (Donald Glover) final episode, the sailing vessel he and Levar Burton took off on is labeled "Childish Tycoon," which, of course, is a reference to Childish Gambino.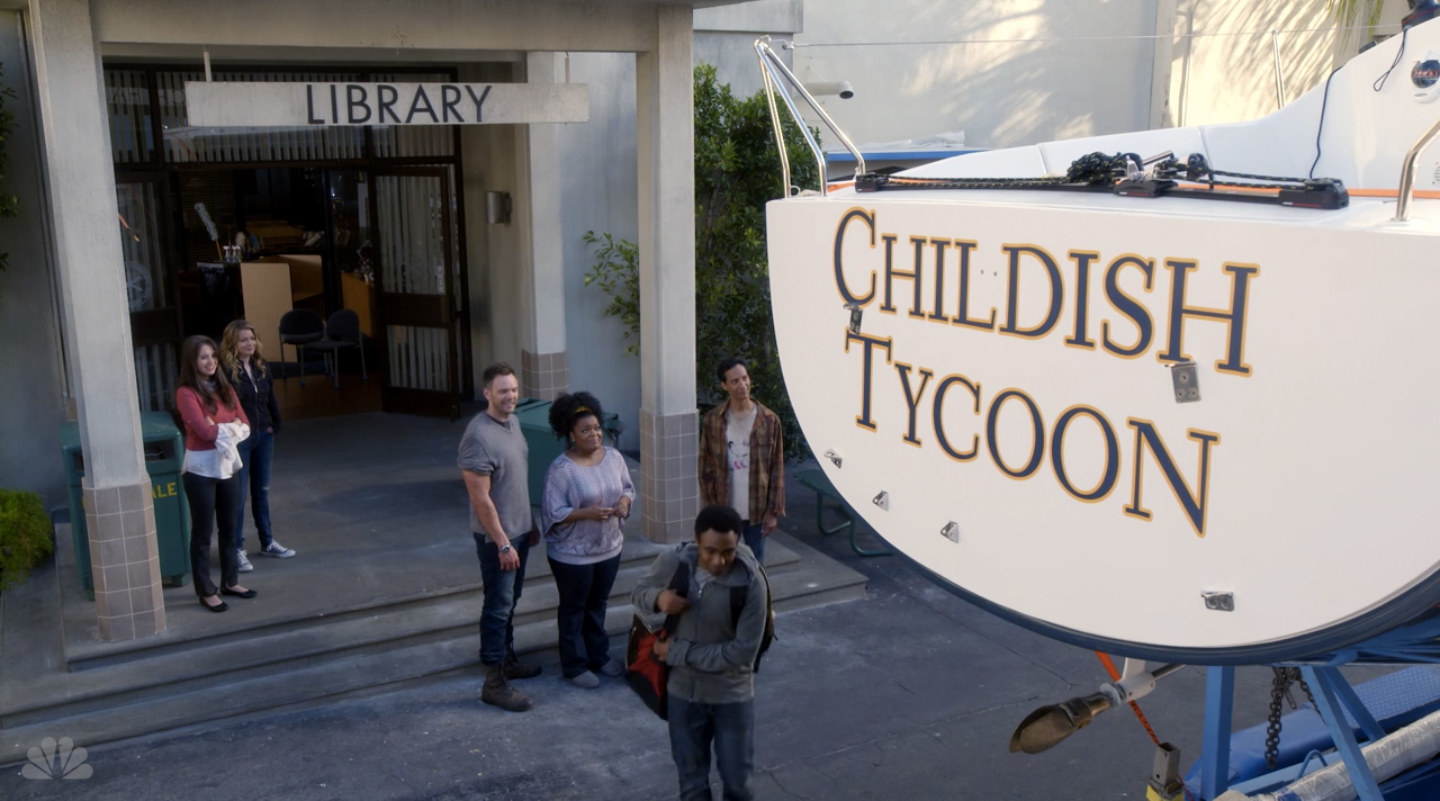 18.
And finally, when the news ticker subtly updated us on Levar Burton and Troy's adventures.
Looks like there are no comments yet.
Be the first to comment!