...and here's Goodell in May 2020, stating that the NFL knows there's an "urgent need for action" and claiming to "recognize the power of the platform," and other stuff that doesn't acknowledge the NFL's previous efforts to silence peaceful anthem protesting.
2.
Here's Mike Pence claiming victory when the NFL banned peaceful protesting of police violence by kneeling...
...and here's Mike Pence claiming to "always stand for the right of Americans to peacefully protest."
3.
Here's Donald Trump rallying Minnesotans to protest regarding the quarantine lockdown...
...and here's Donald Trump during protests over the murder of George Floyd, saying he's offered the Minnesota governor military force to be used against American citizens.
There's also this tweet from Donald Trump where he's concerned with the safety of protesters in Iran — a stark contrast from the language he used about the citizens in Michigan.
And this tweet suggesting a president meet personally with protesters, which contradicts his actions.
4.
These headlines on articles by the same author frame John Boyega shutting down racism and Seth Rogen shutting down racism in different ways.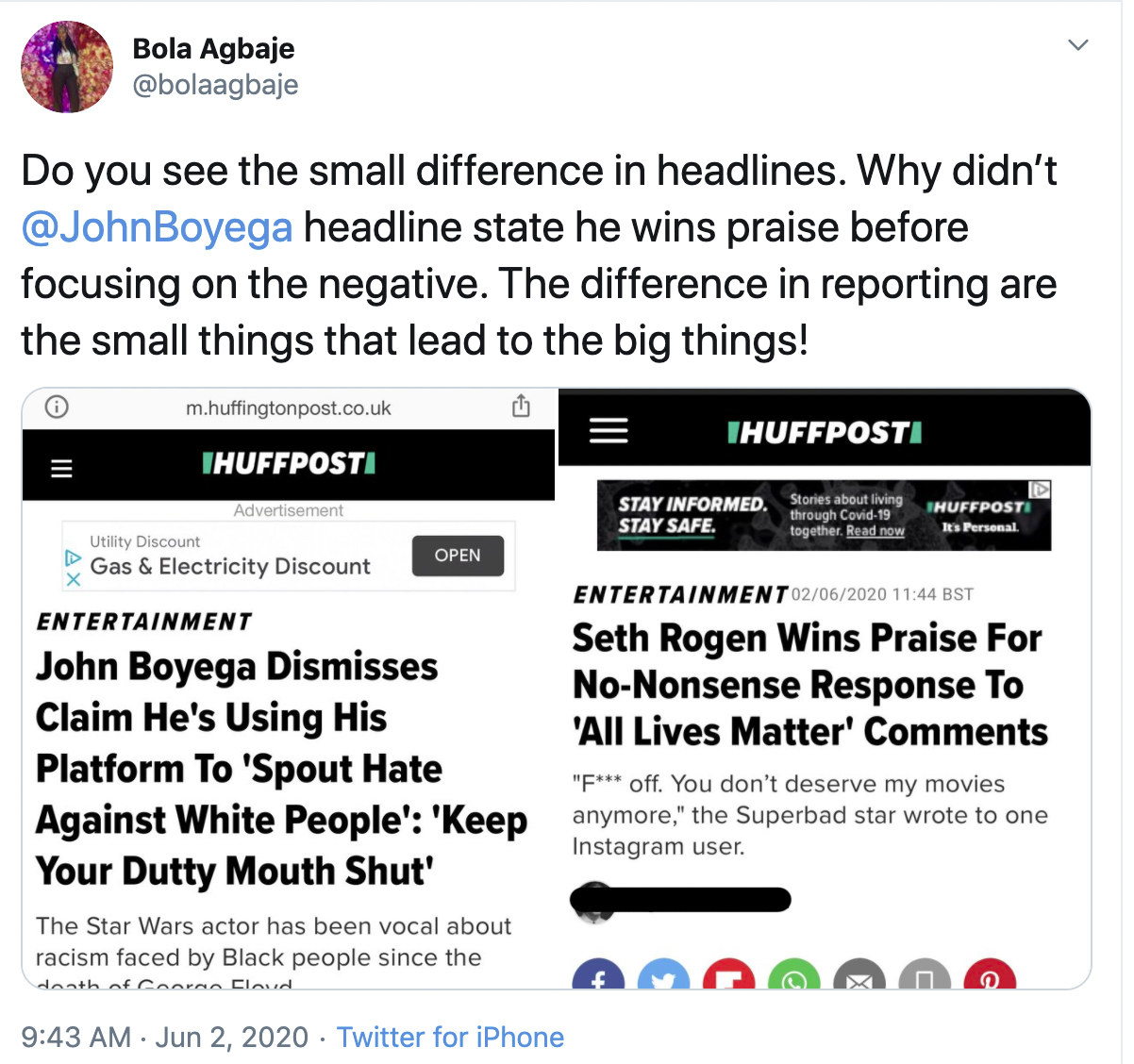 5.
This photo from April 2020 shows Michigan State Police allowing protesters to (loudly) protest (in their face) about businesses being closed during a pandemic.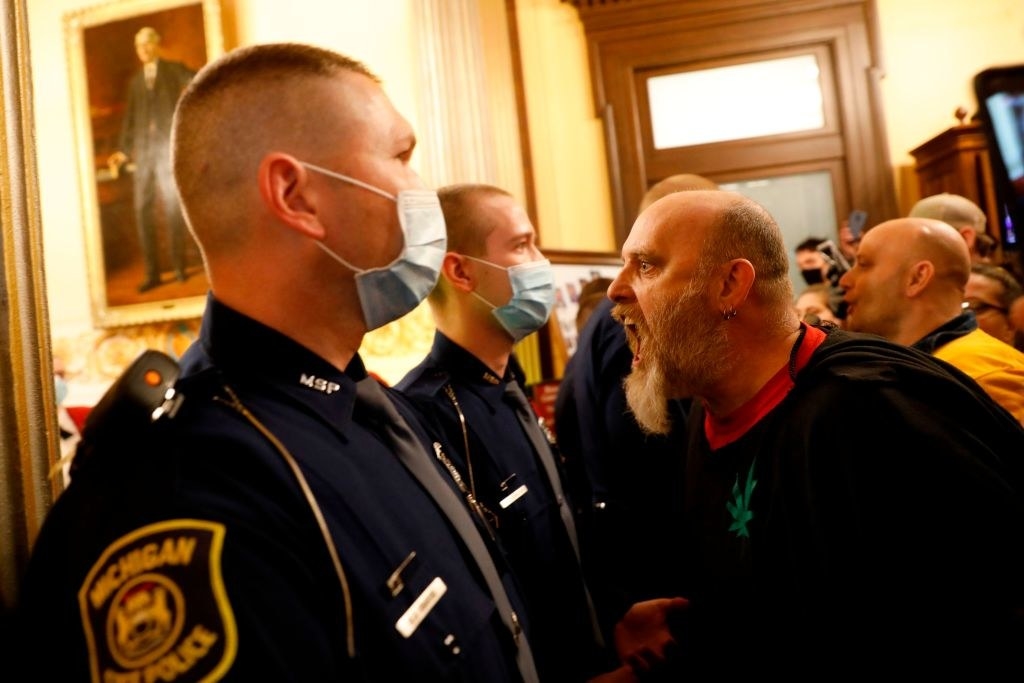 And this photo from May 2020 shows police in Detroit, Michigan actively arresting protesters speaking out against the murder of George Floyd.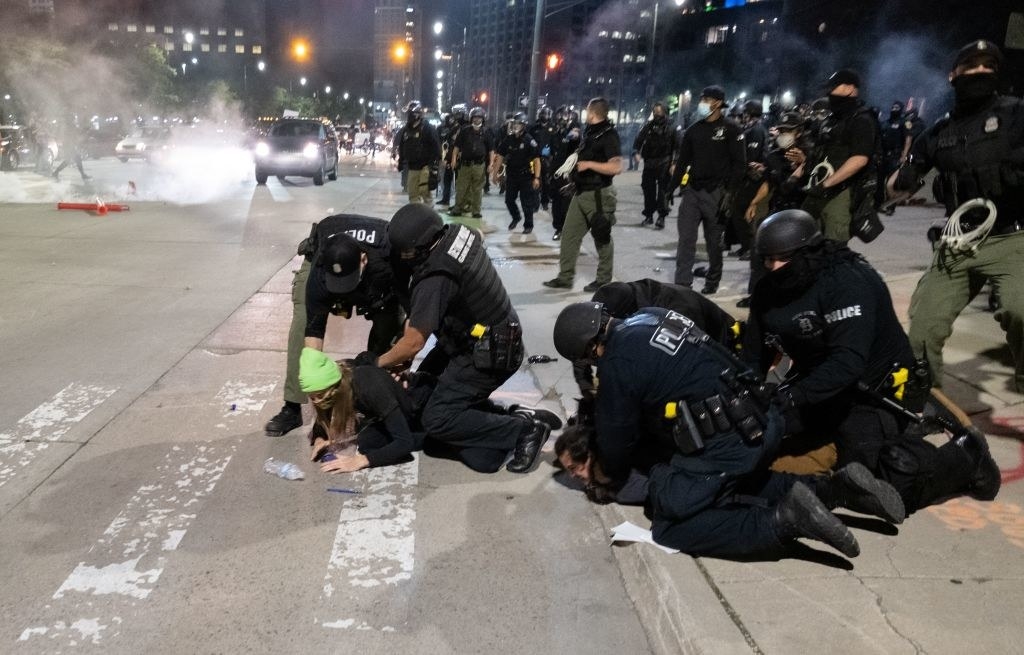 6.
This photo shows a protest in Huntington Beach on May 1, 2020, regarding the state's order to close due to COVID-19, with very little police presence...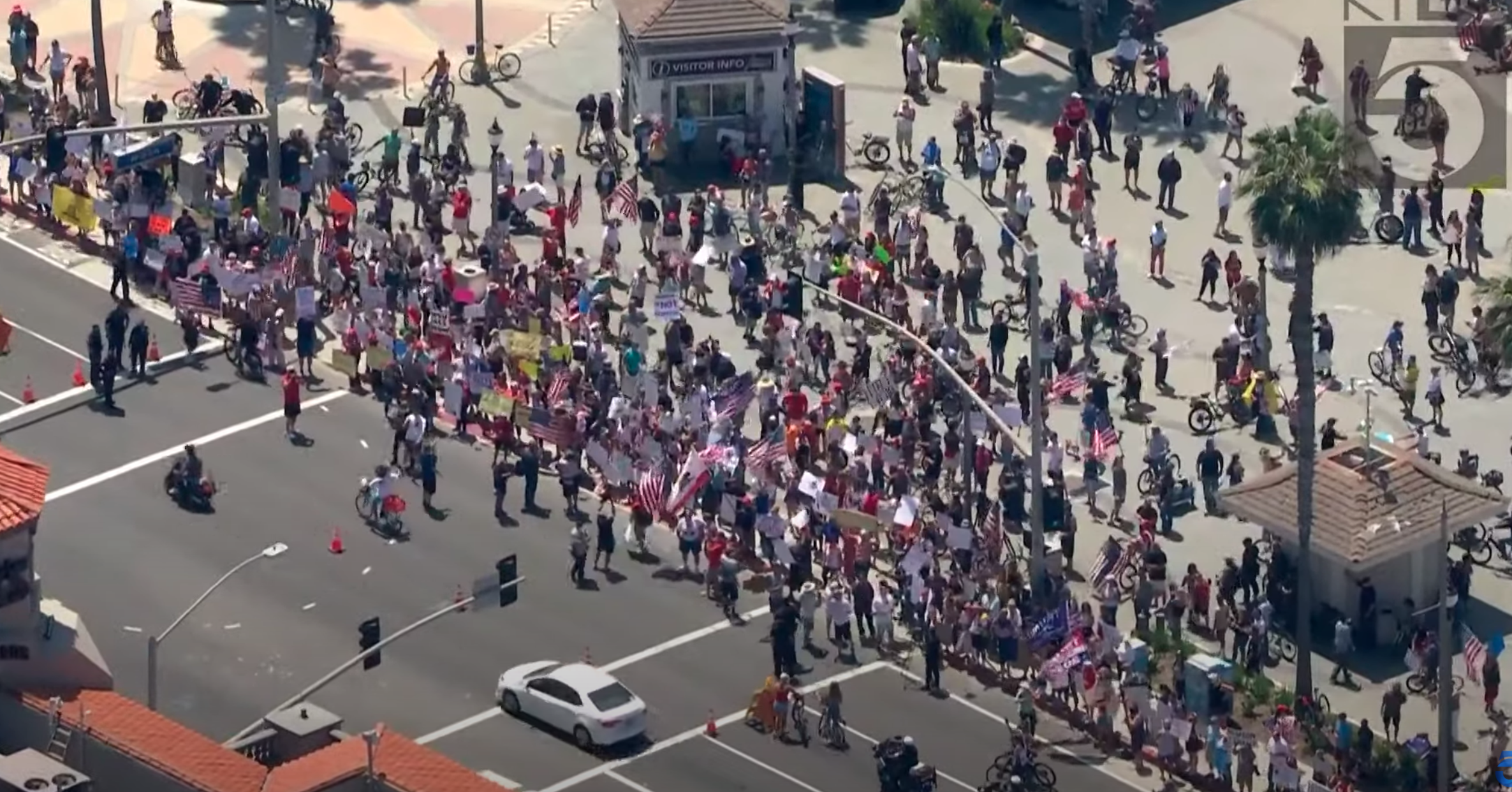 ...and this photo shows a protest in Huntington Beach on May 31, 2020, regarding the murder of George Floyd, which was declared an "unlawful assembly" and was lined with police cars.
7.
This video shows a gang of bat-wielding aggressors walking around a neighborhood in Philadelphia without any trouble from police...
...and this video shows police in another part of Philadelphia at around the same time, trapping and tear gassing protesters.
8.
And finally, the video on the left shows the way aggressive police used violence and force against American citizens to empty out an area so it could be cleared, and the video on the right shows what the area was cleared for — a Donald Trump photo op.
And here's the headline the New York Times came up with to portray the events shown above.