1.
This software engineer who is doing nothing to make the conversation function.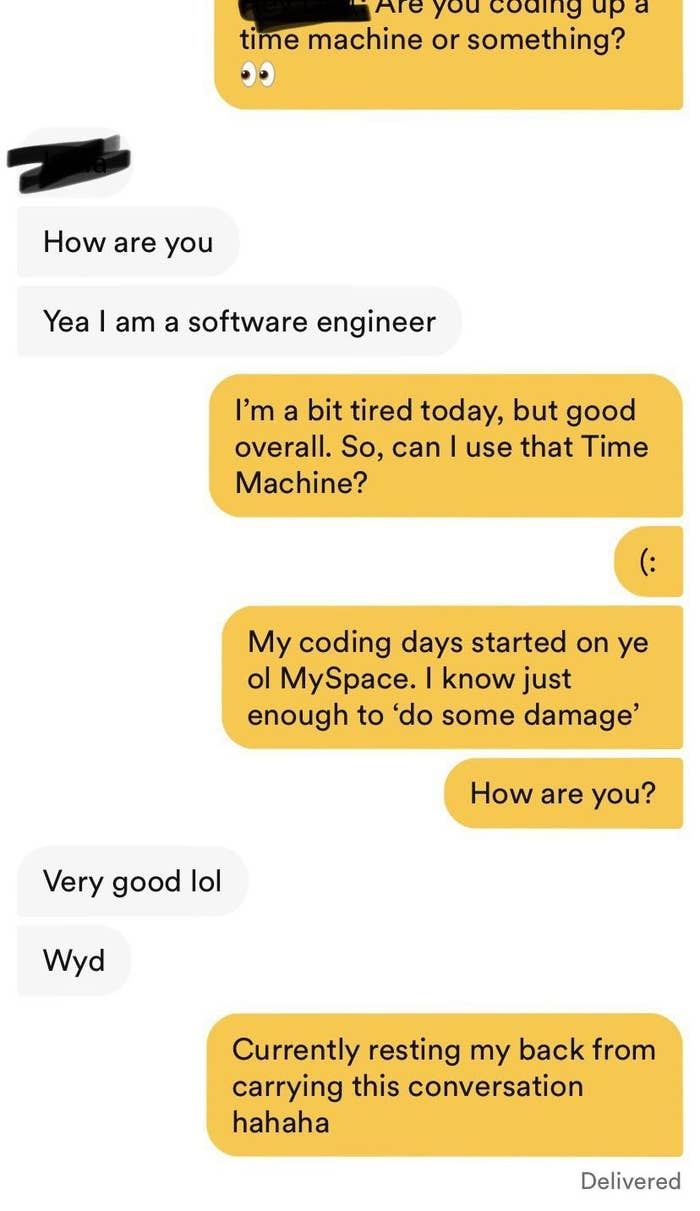 2.
This person named Omar who ghosted someone after going on five good dates, then randomly popped up eight months later.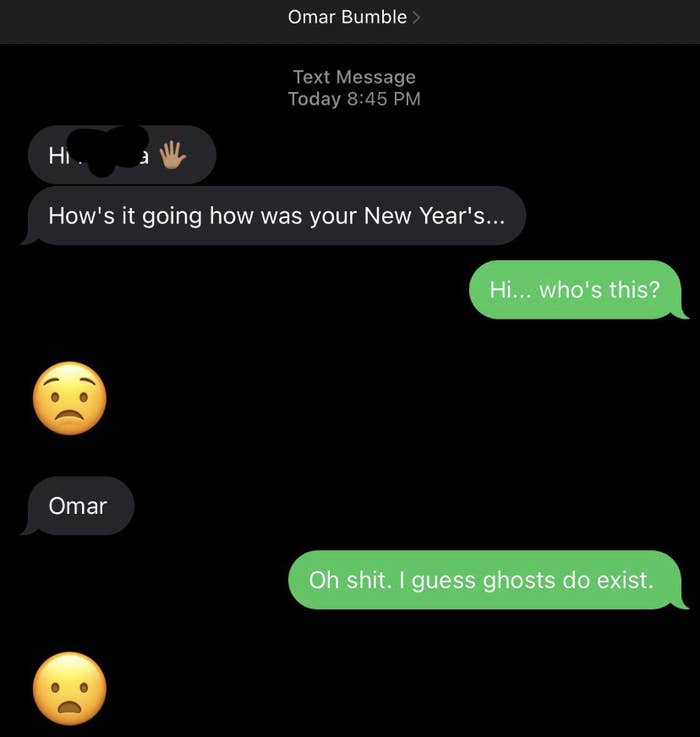 3.
This language barrier that's causing some conflicts for an English-speaker in Japan.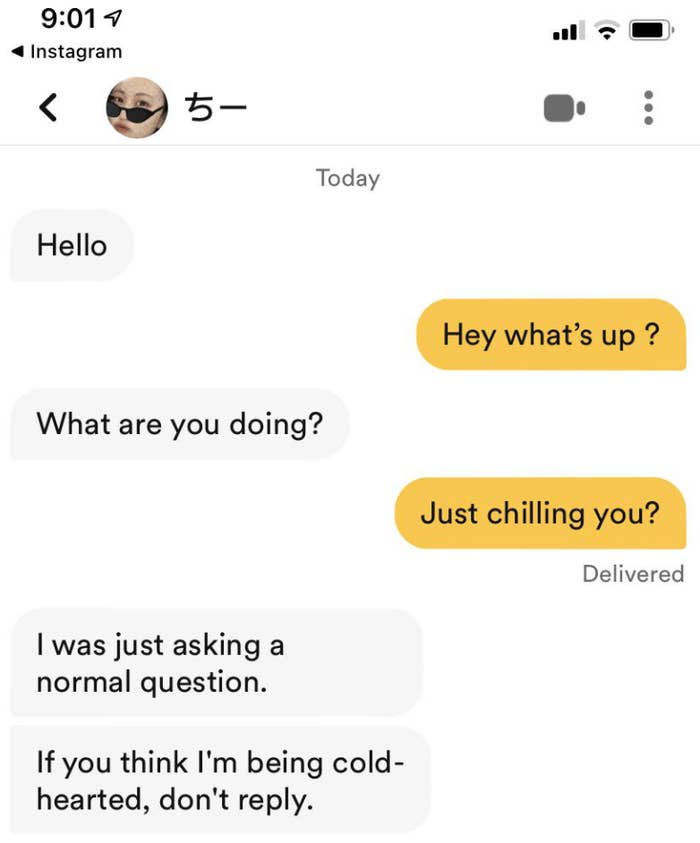 4.
This person who asks a whole interview's worth of questions before giving any info about themself.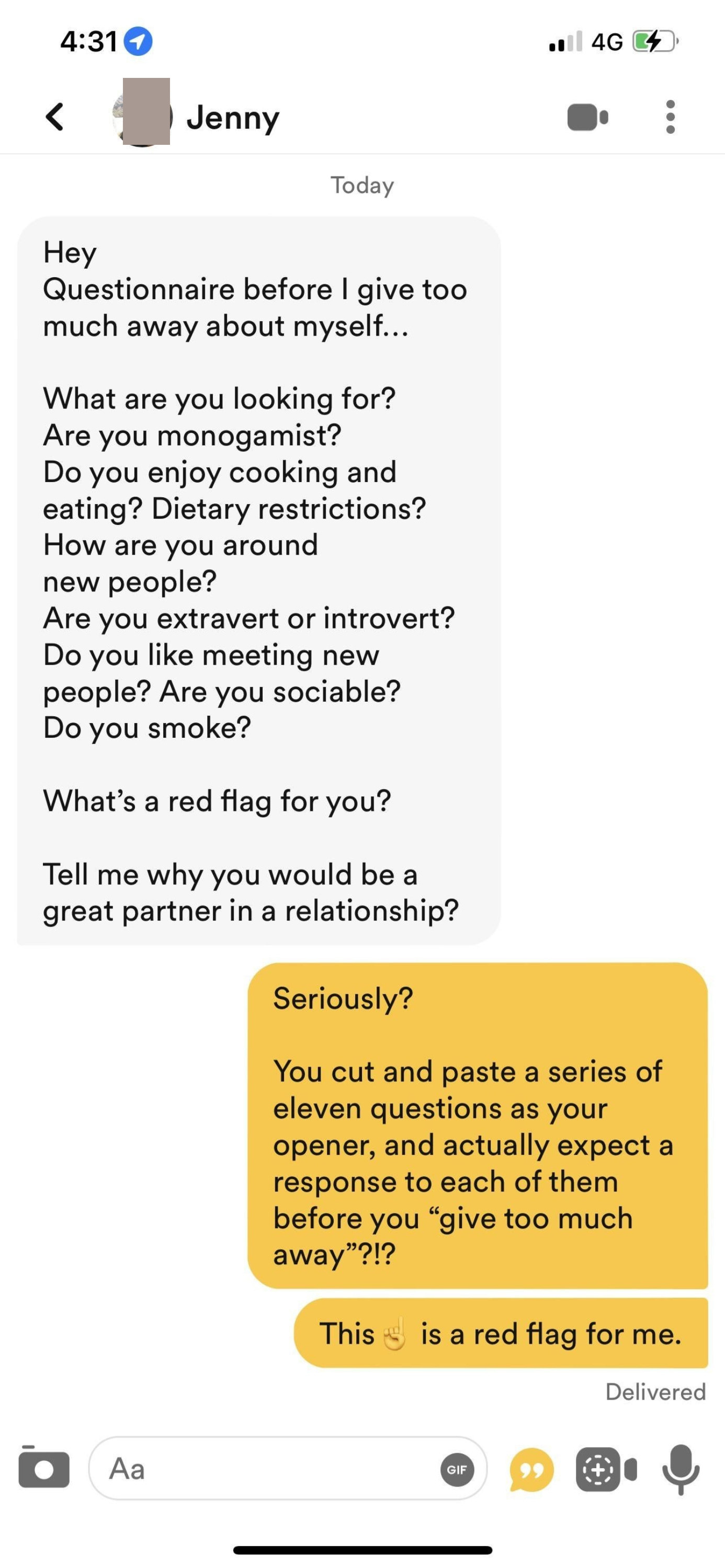 5.
This person who stood someone up on a date and then seemed bothered when she learned that he did the plans without her.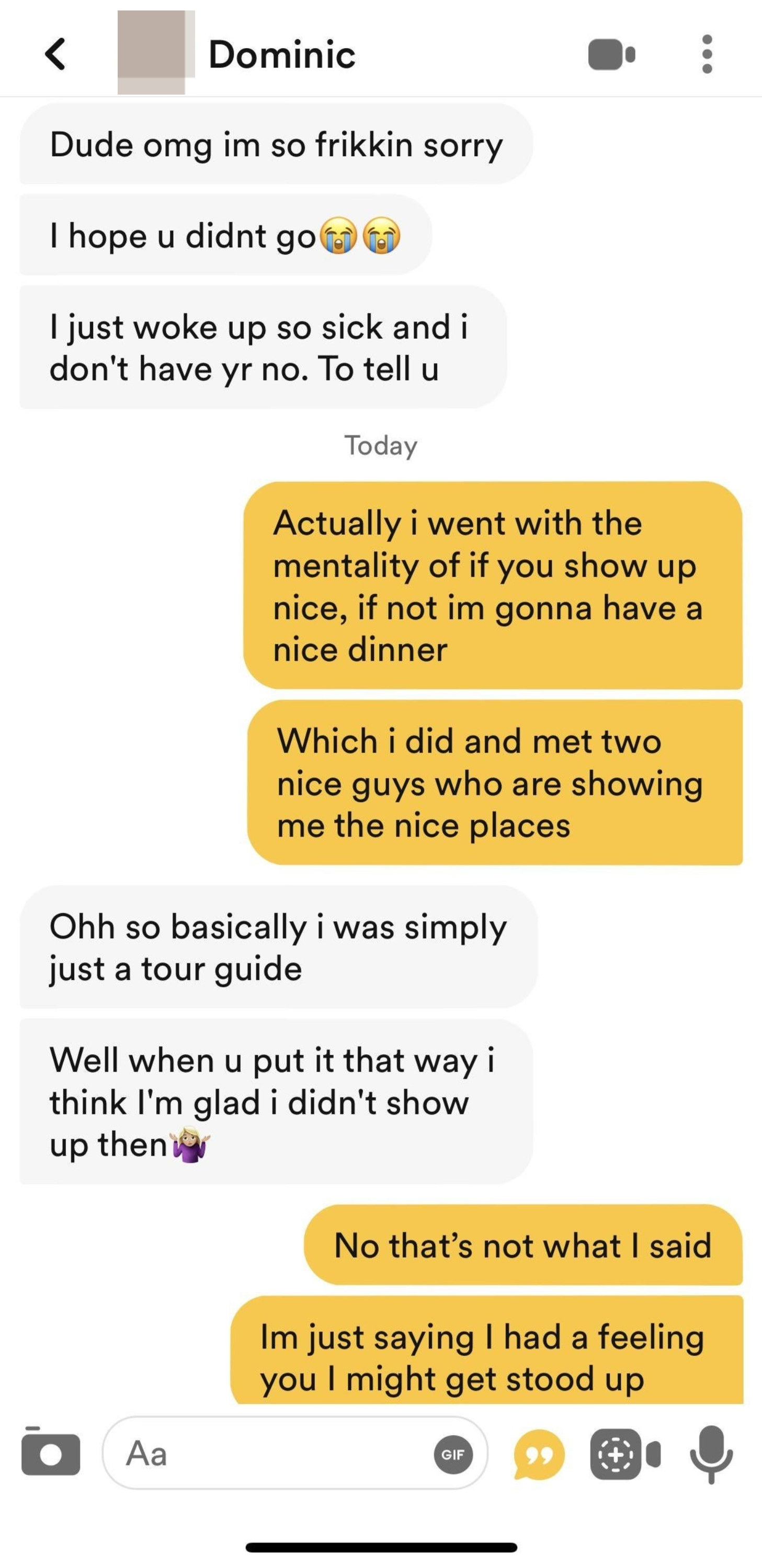 6.
This person who told someone who has a pixie cut that they'd look better with long hair.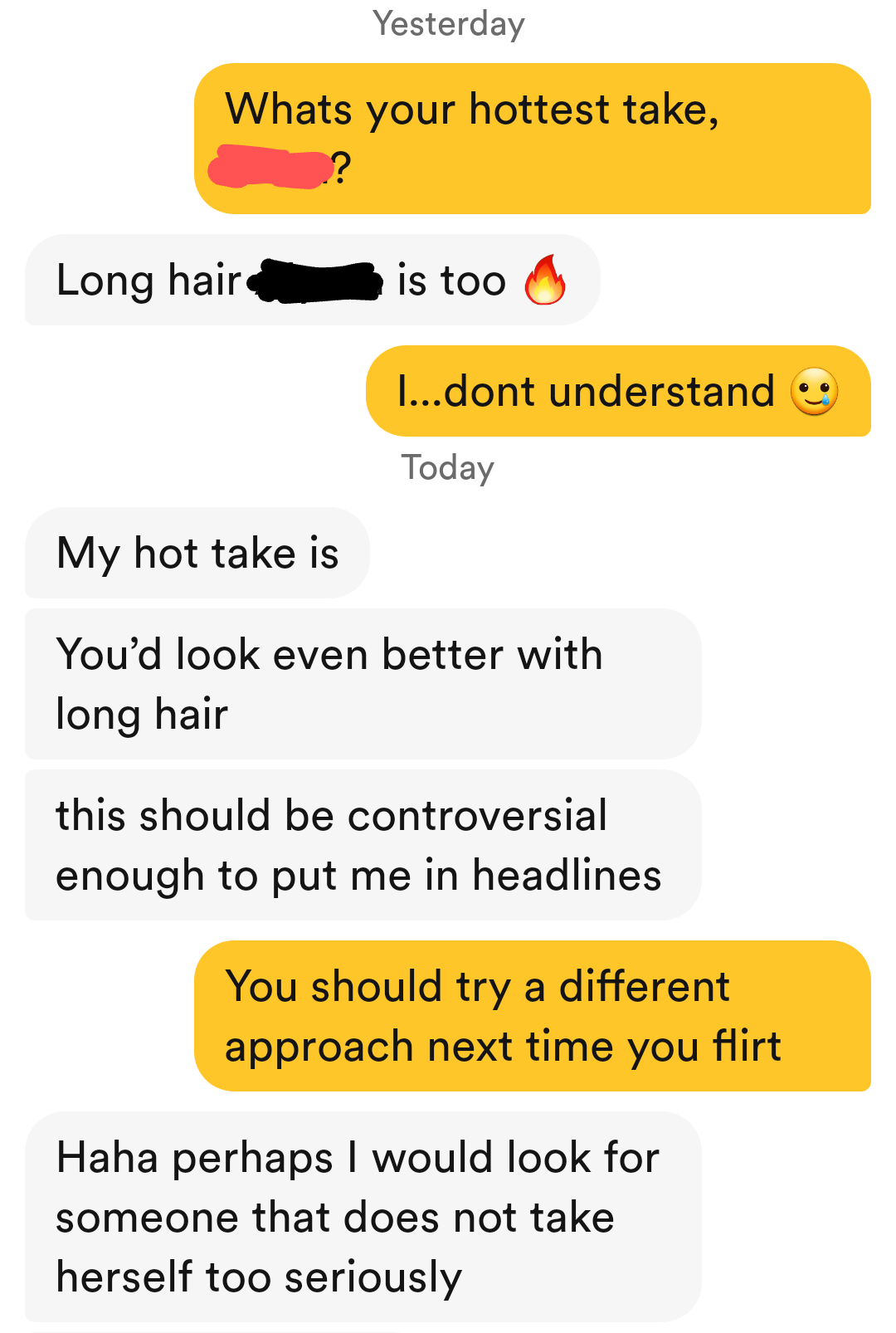 7.
This person who has ZERO matches after thousands of swipes.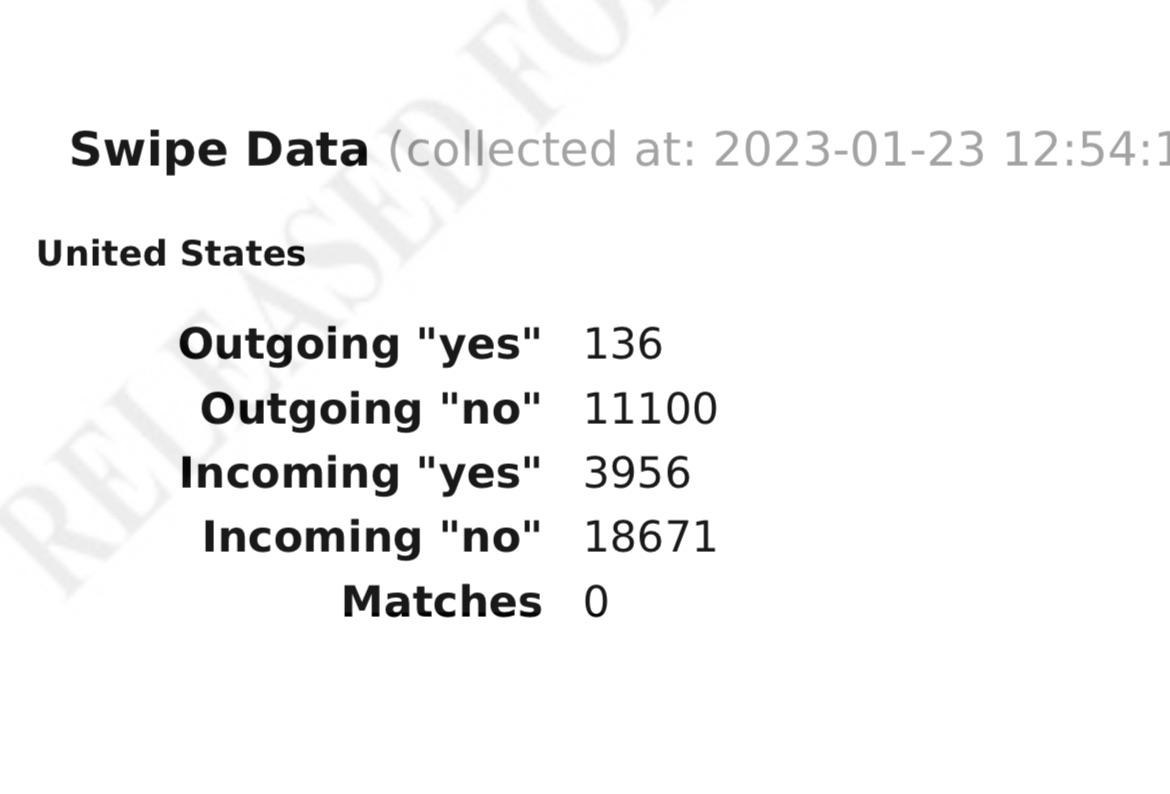 8.
This person who may have opened with TMI.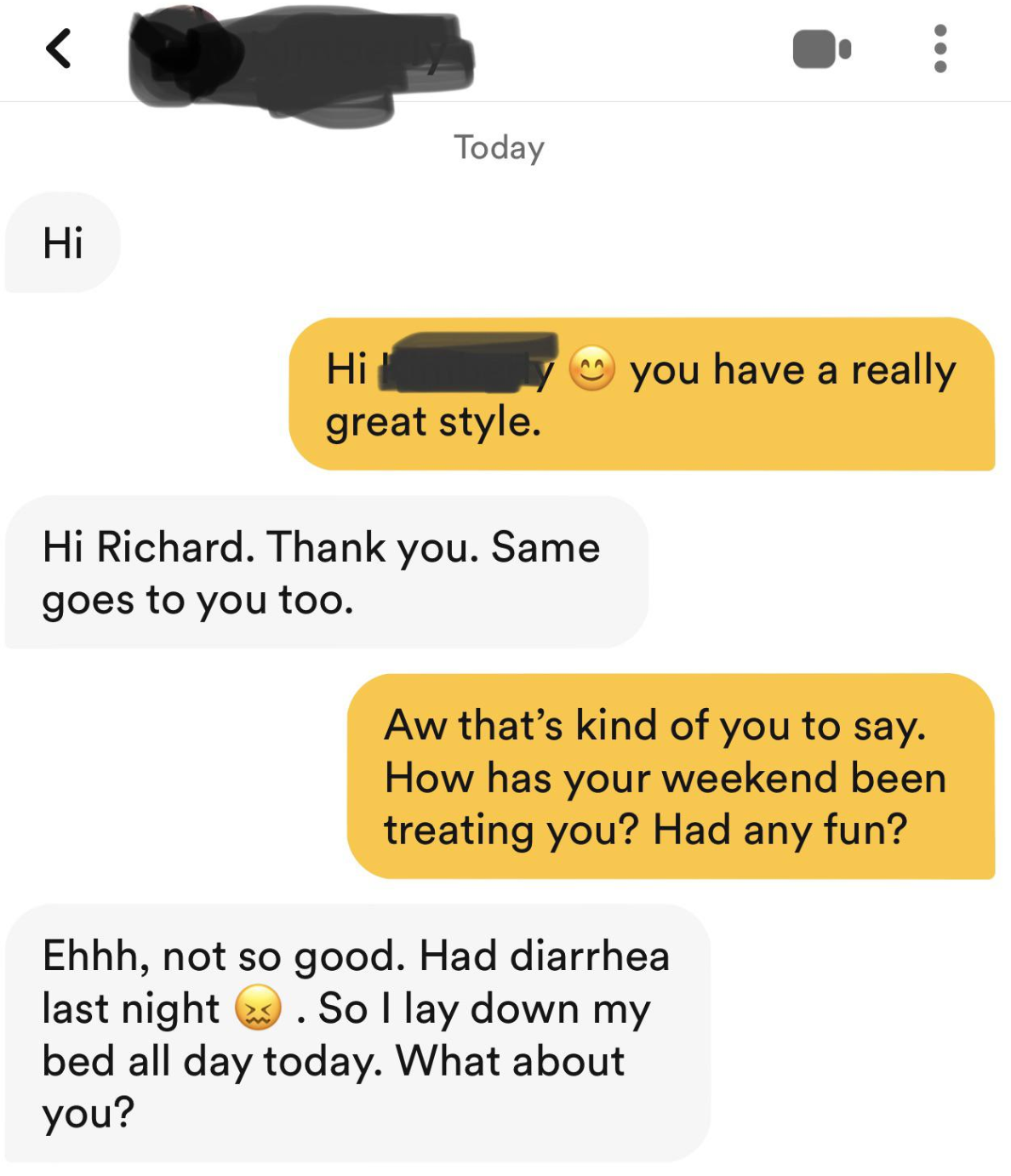 9.
This person who is only on Bumble because of her husband.
10.
This person whose 'About me' section is pretty red flaggy.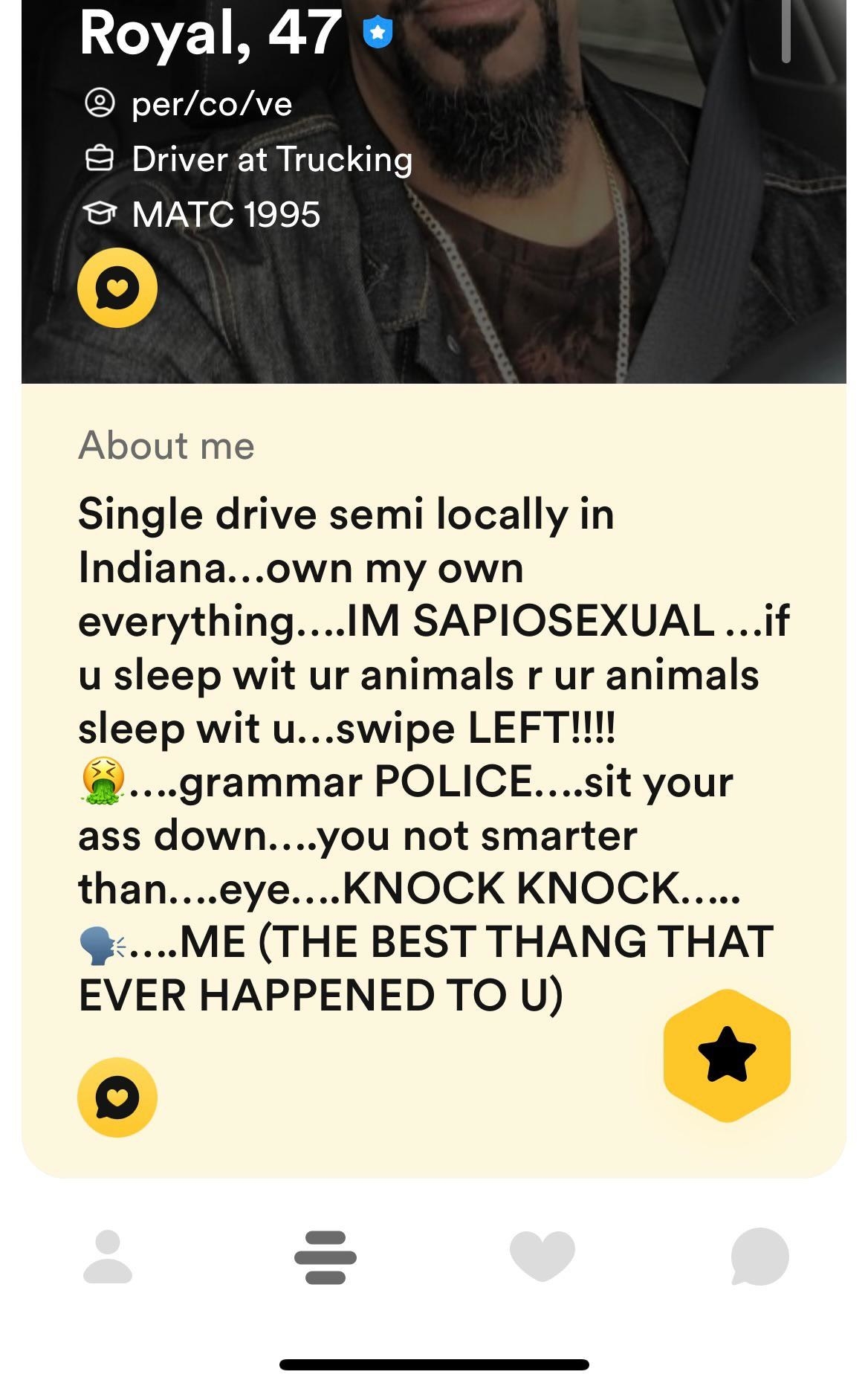 11.
This 24-year-old who popped in to tell a 28-year-old they're elderly.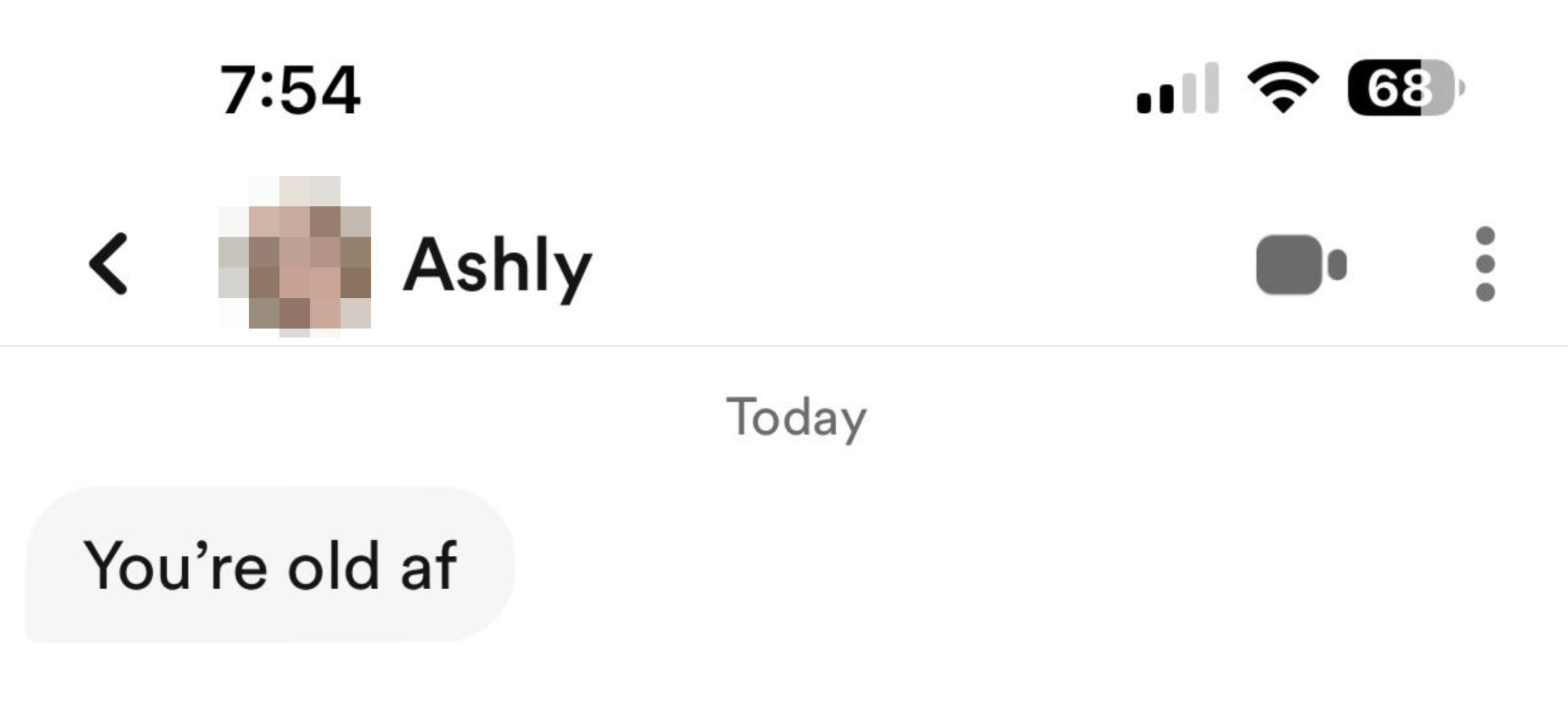 12.
This conversation that's severely lacking interest/effort.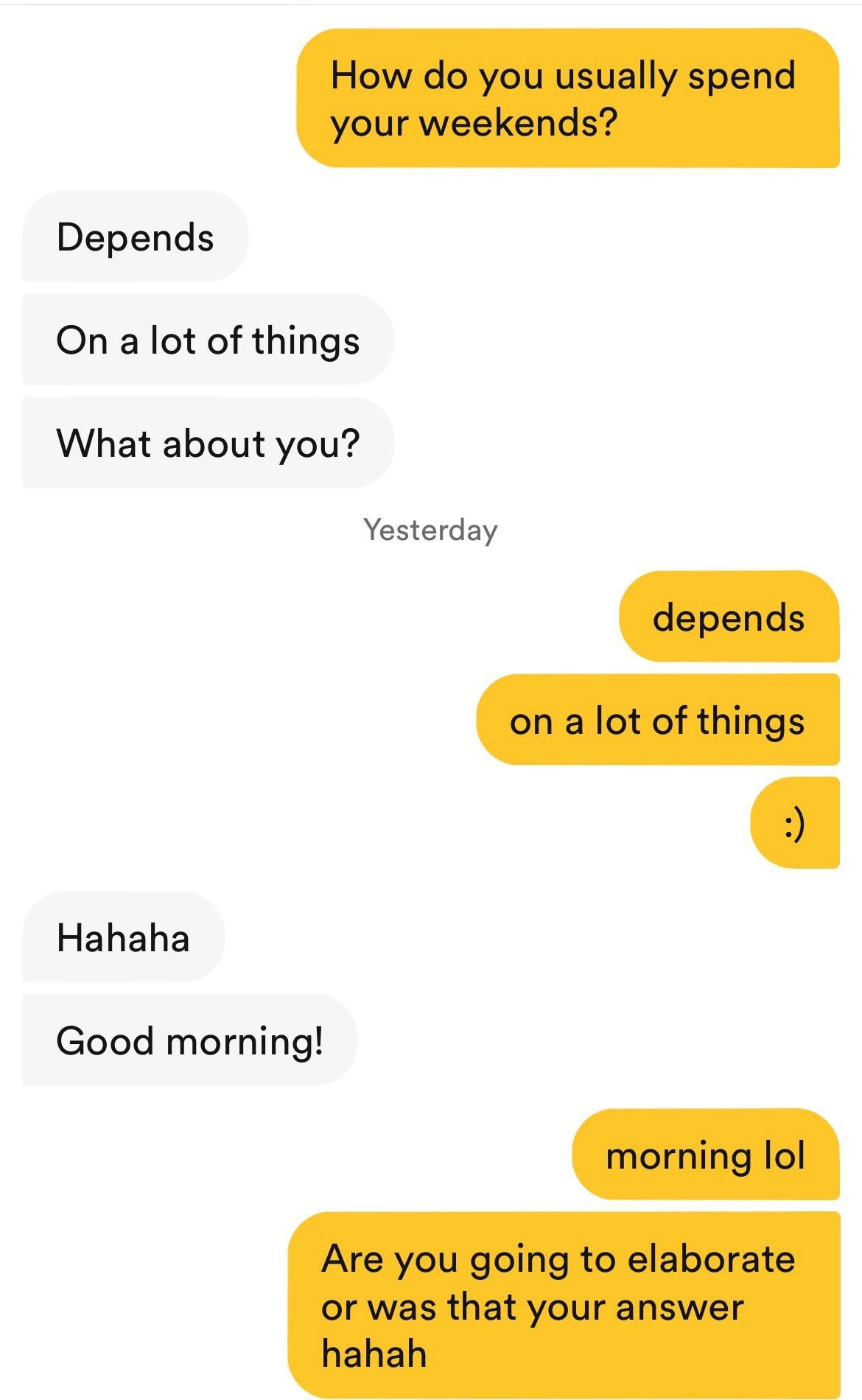 13.
This person who put minimal effort into describing themself.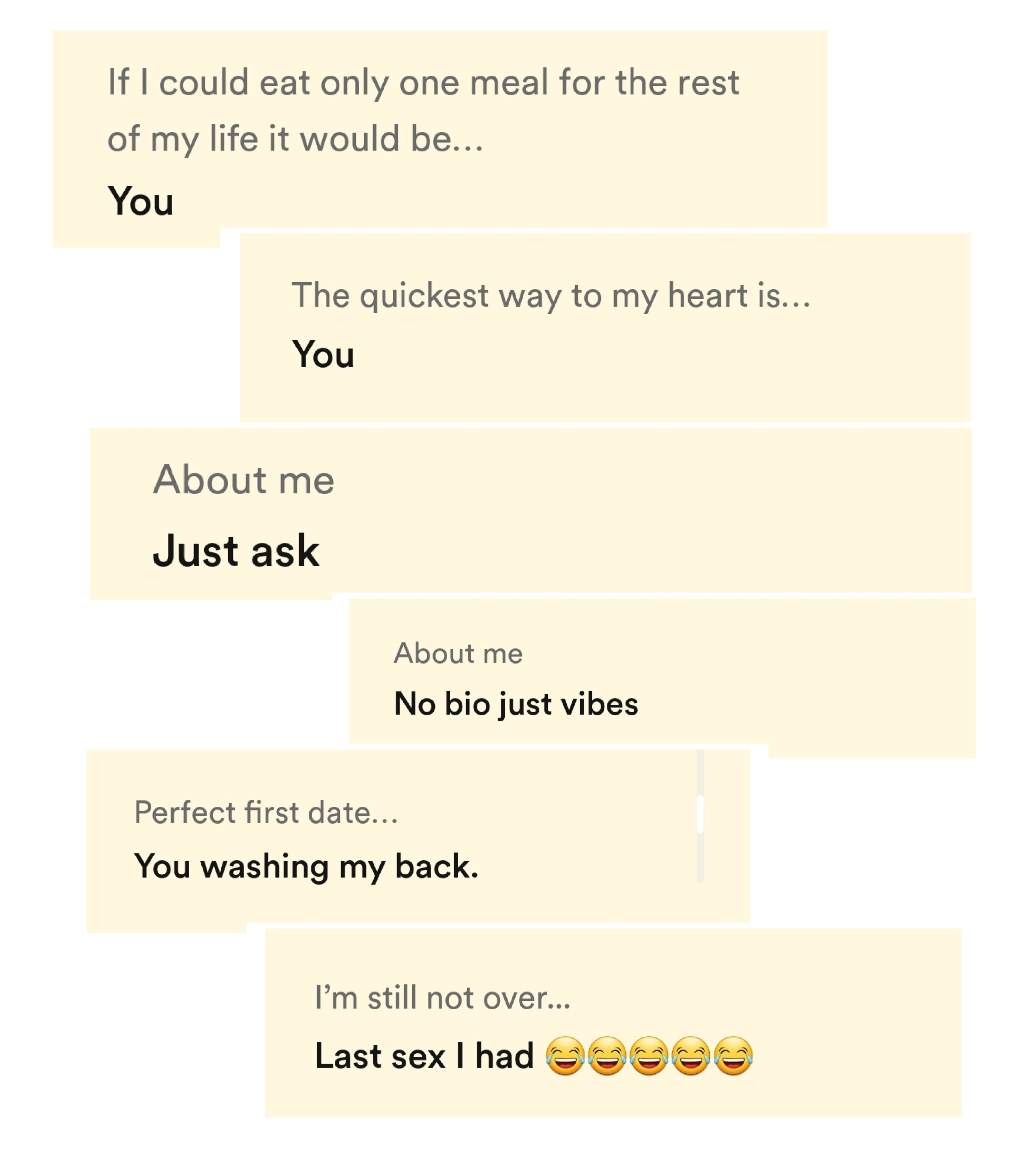 14.
This person who opened things by pointing out that someone is short and young, a peculiar way to start a conversation.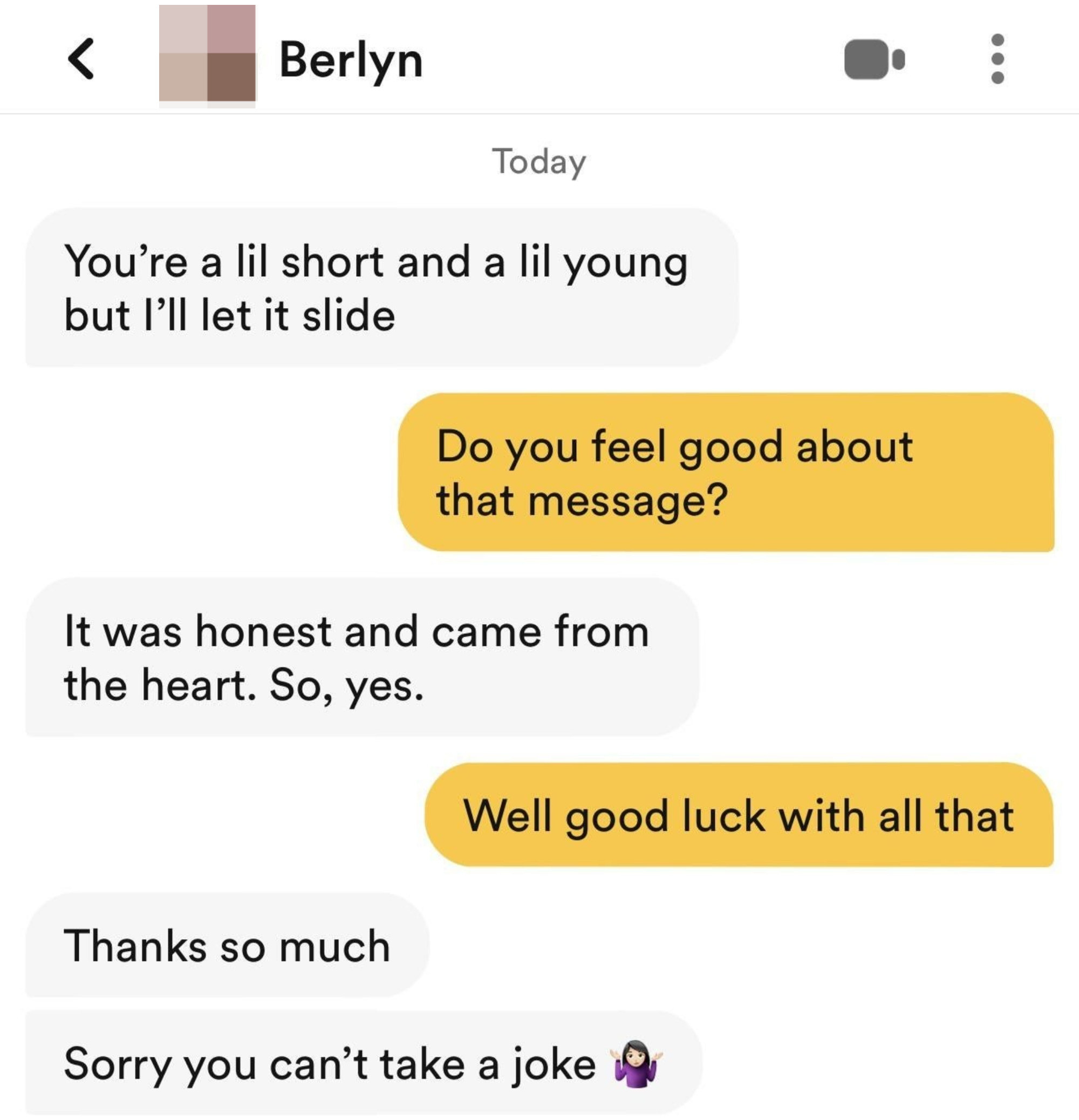 15.
This person who was having a normal conversation and decided to suddenly make it graphic.
16.
This attempt at negging that makes for a crappy exchange.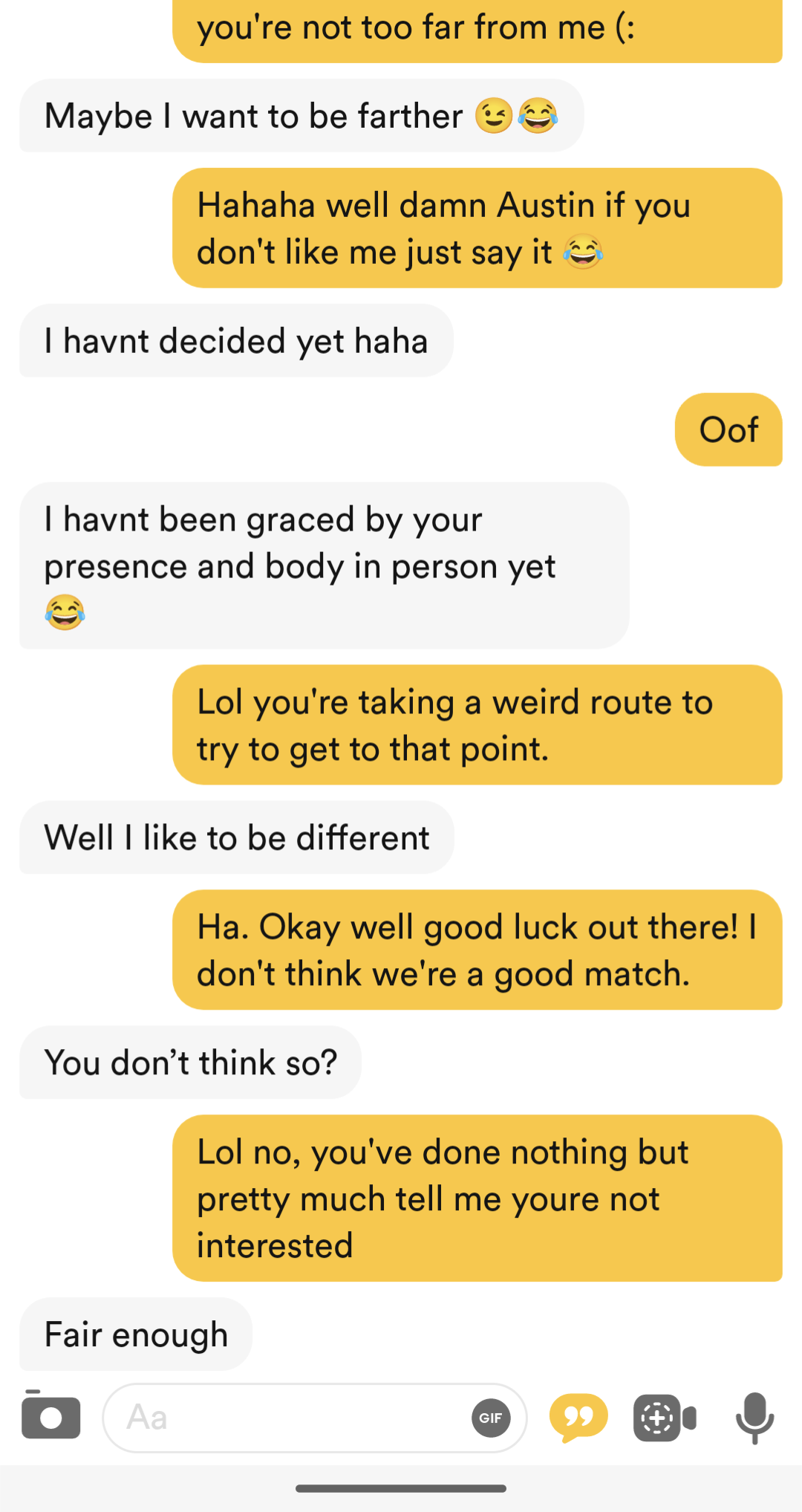 17.
This "conversation" that's headed absolutely nowhere.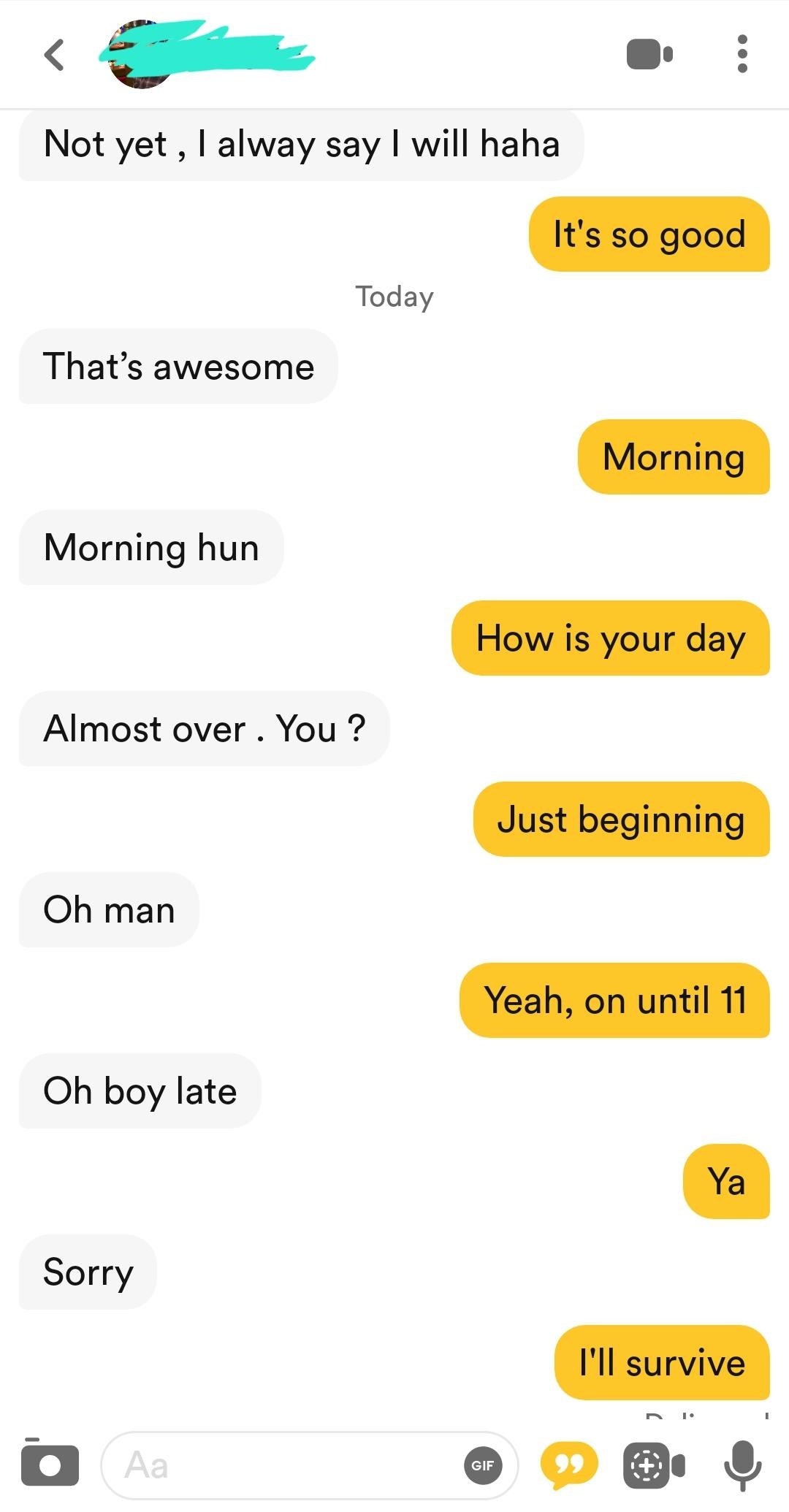 18.
And finally, this person who appeared interested in proceeding with a conversation, then just left someone hanging. Who does that? Just stops talking in the middle of