Hi, my name is Christopher and while I certainly don't need any additional sources of anxiety, I kept hearing stuff and things about a STRESSFUL new Netflix series called Black Summer.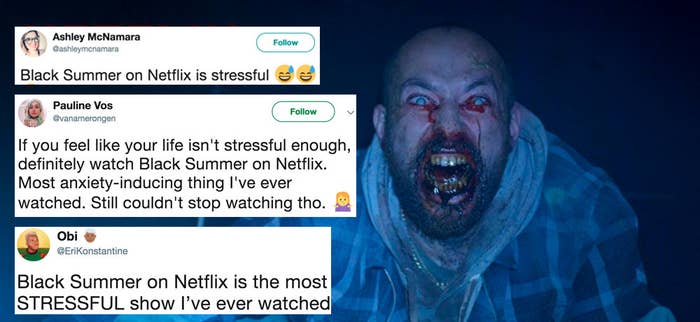 Here's how Netflix describes the series:

It doesn't take long for things to get intense — the story begins with a family hastily packing things up and running to a military vehicle for help.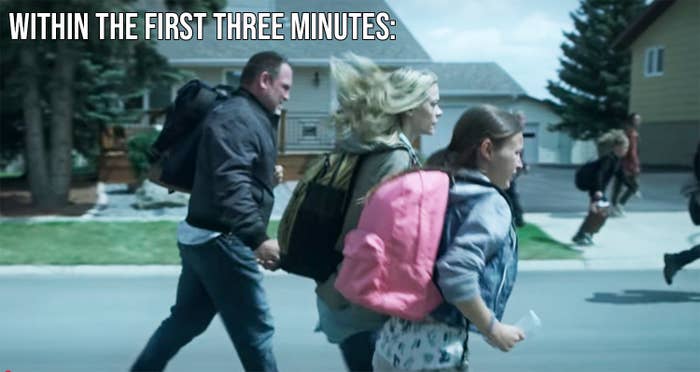 As things pick up in the first episode, you're introduced to other characters, and there's a title card with a dramatic thud sound when transitioning to different stories.
I immediately saw two big reasons why this show is considered SO stressful. The first one is that when someone gets killed (and it doesn't involve their head/brain being smashed), they turn into a zombie SUPER FAST after dying.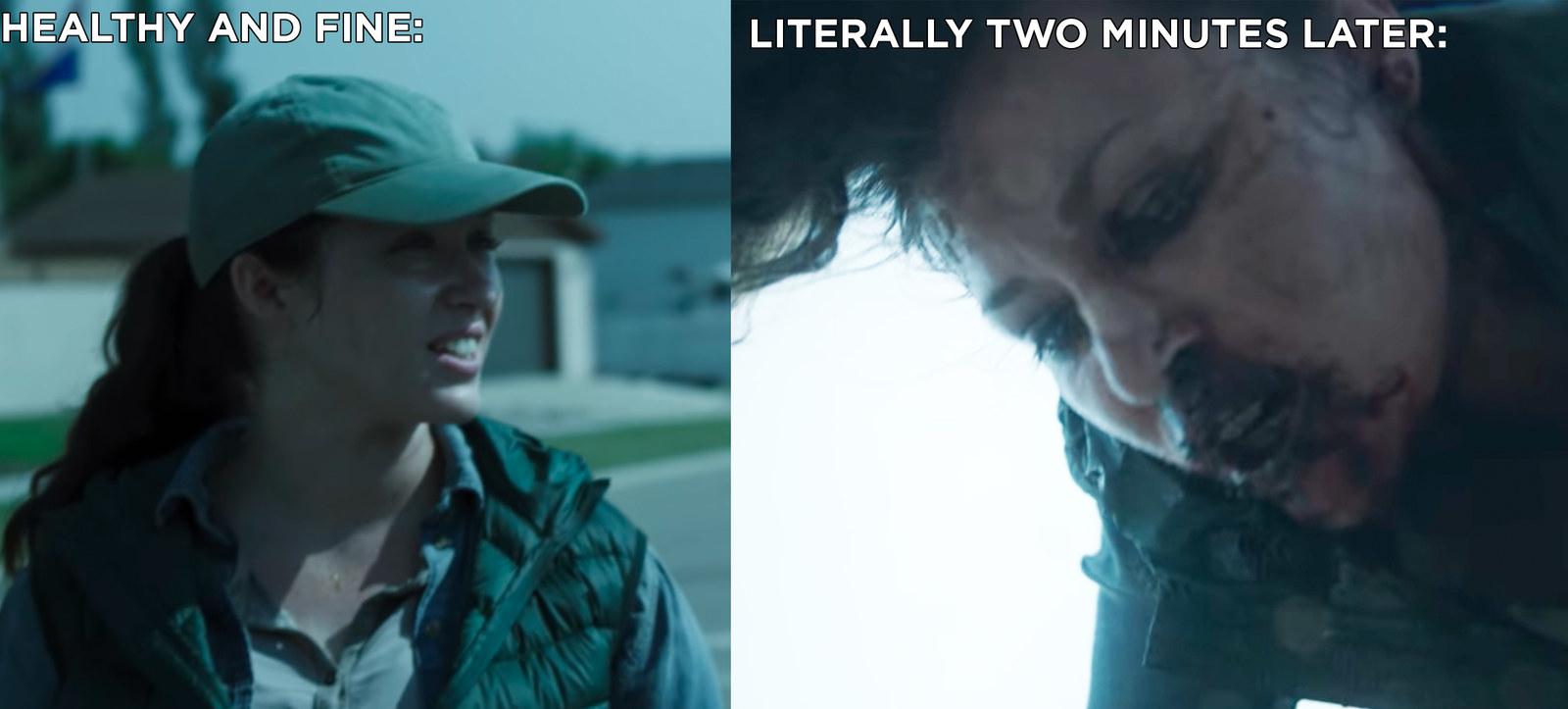 The second? THE ZOMBIES RUN! And I don't mean the light jog you do when someone far away holds a door open for you — these things chase after folks like they're in a goddamn Olympic Sprint Medley.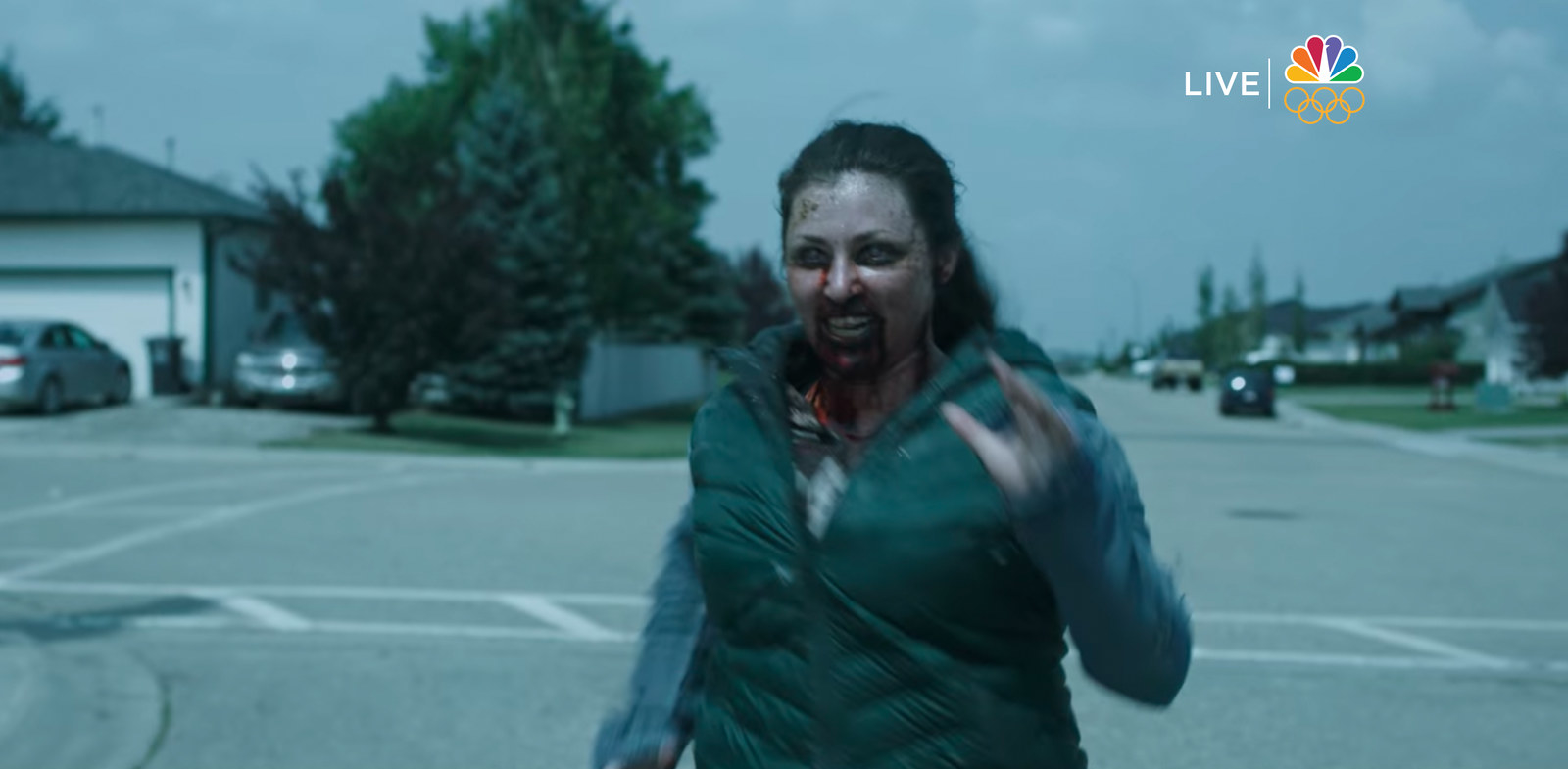 I liked that the first episode showed us a bit of multiple characters' respective stories, then they overlapped and everyone was connected by the end.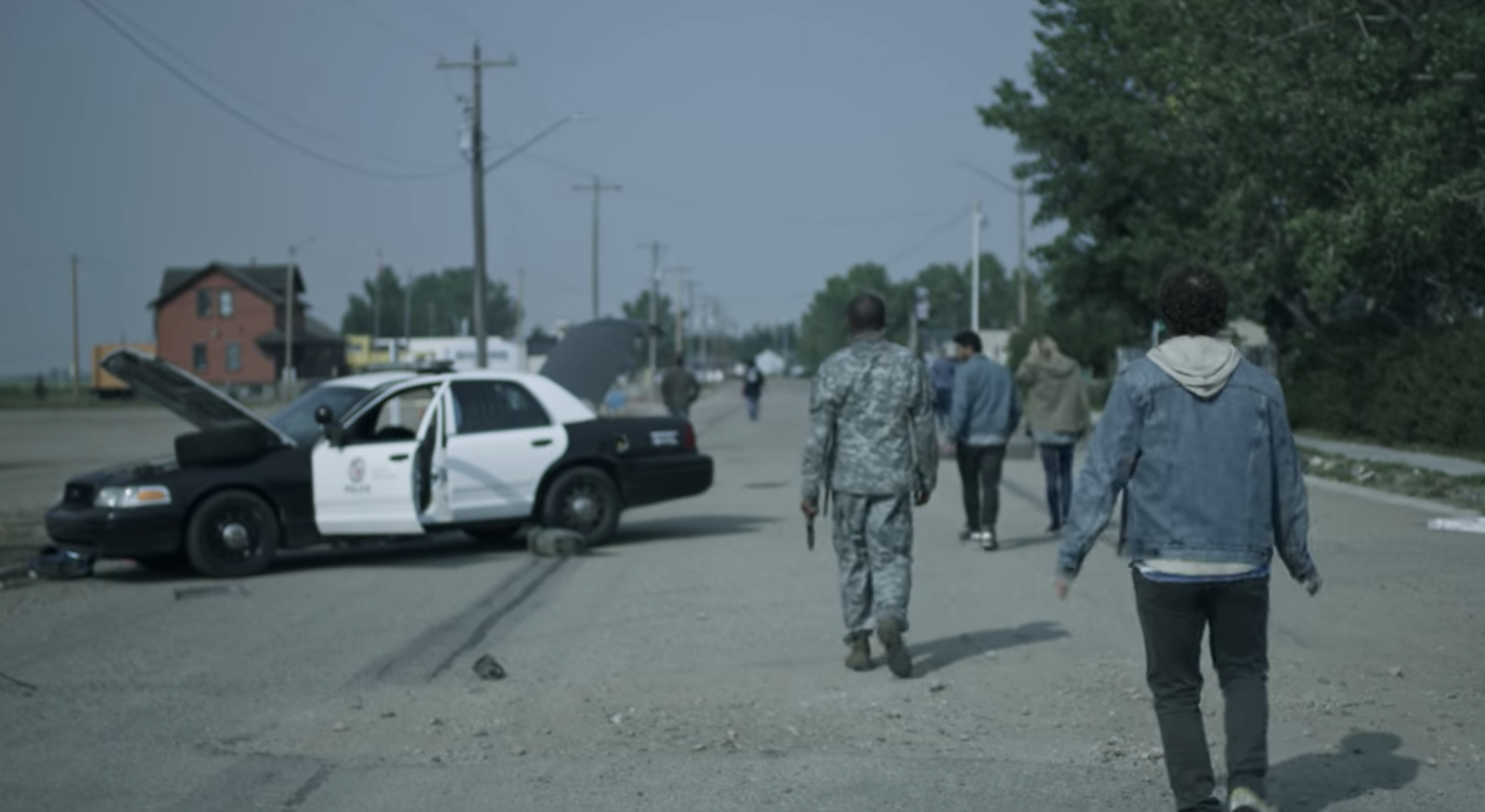 Episode 2 has a different sort of struggle — there's a trio of survivors in a van trying to deal with a language barrier among each other, while also being stalked by a mysterious black truck.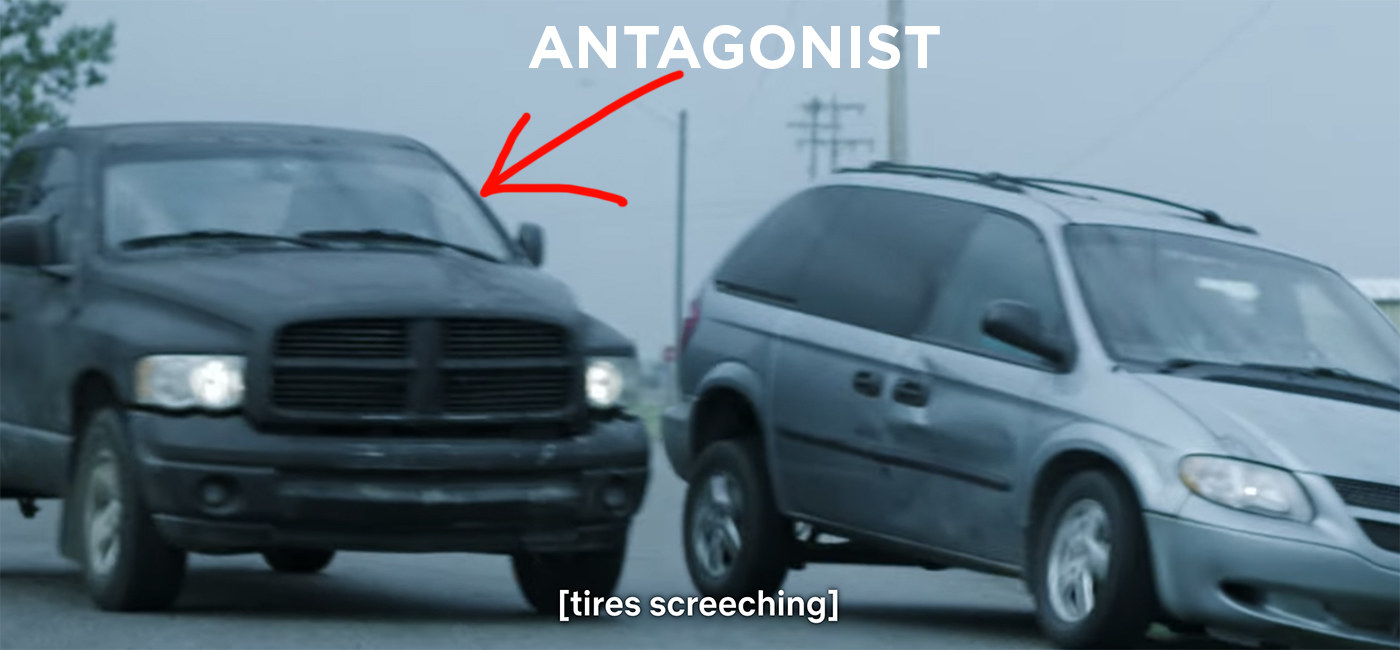 Without giving everything away, this episode ends with a couple of rabid zombies chasing a group of characters into an abandoned diner, then trying to bang down the door.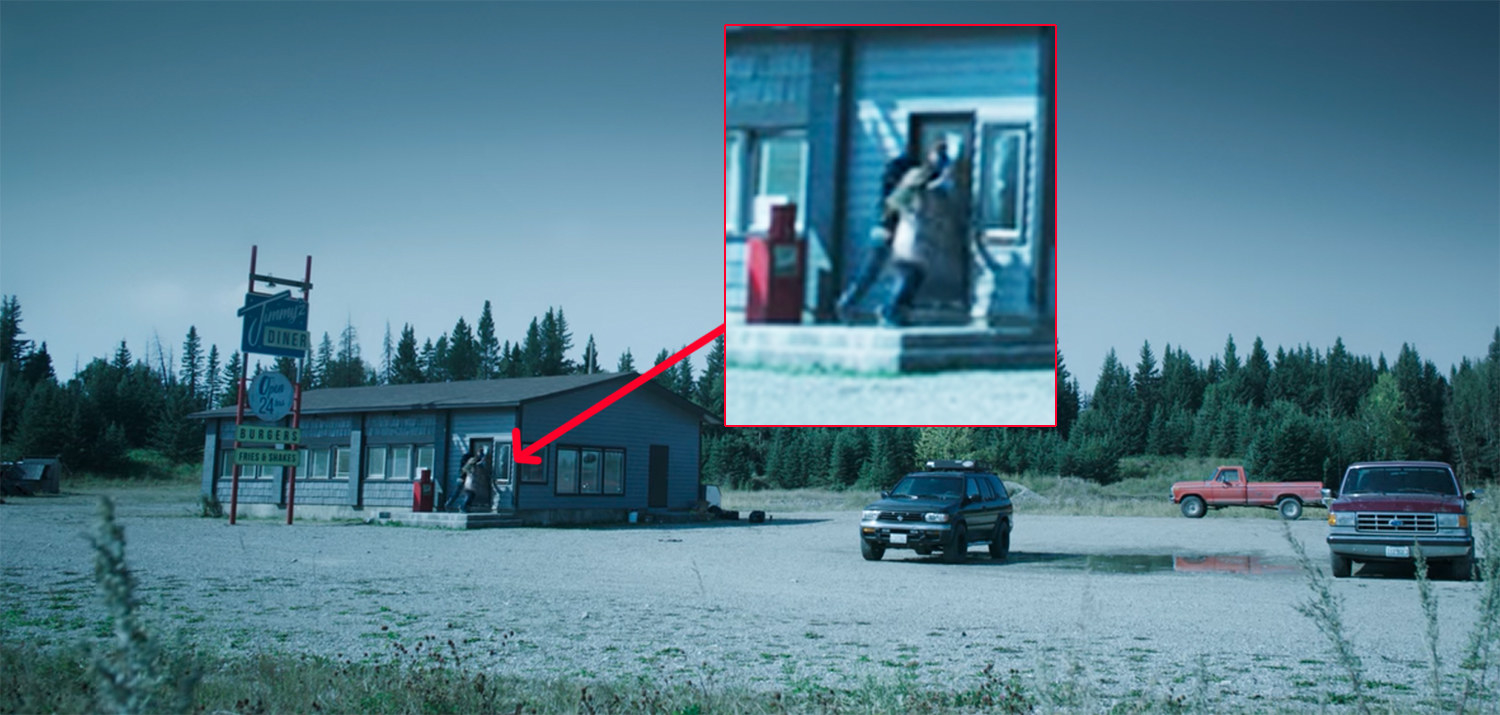 So, Episode 3 is called "Summer School" and YOU NEED TO WATCH IT BECAUSE IT'S WHEN THINGS GET EXTREMELY STRESSFUL/CHARACTERS GET WILDLY STUPID.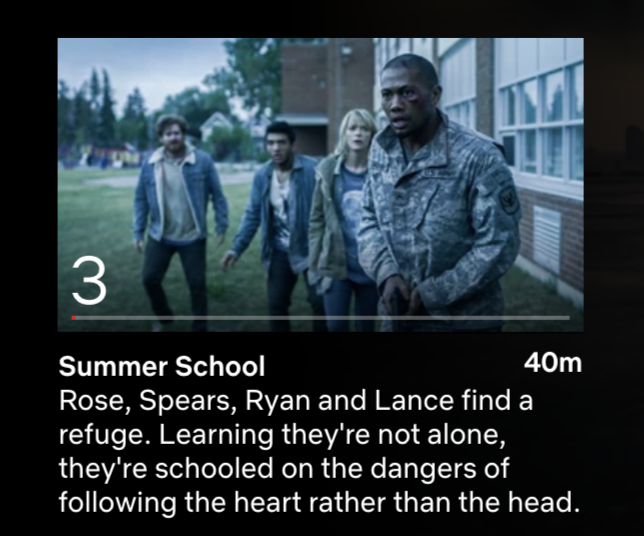 Basically, the characters are in a school and there are kids occupying it, doing really weird shit, like standing there, silently staring, then scurrying off.
If you were in a school filled with kids behaving creepily, you'd want to stay near the people you were with, right? Well, in classic TV trope form, one dummy suggests the group split up.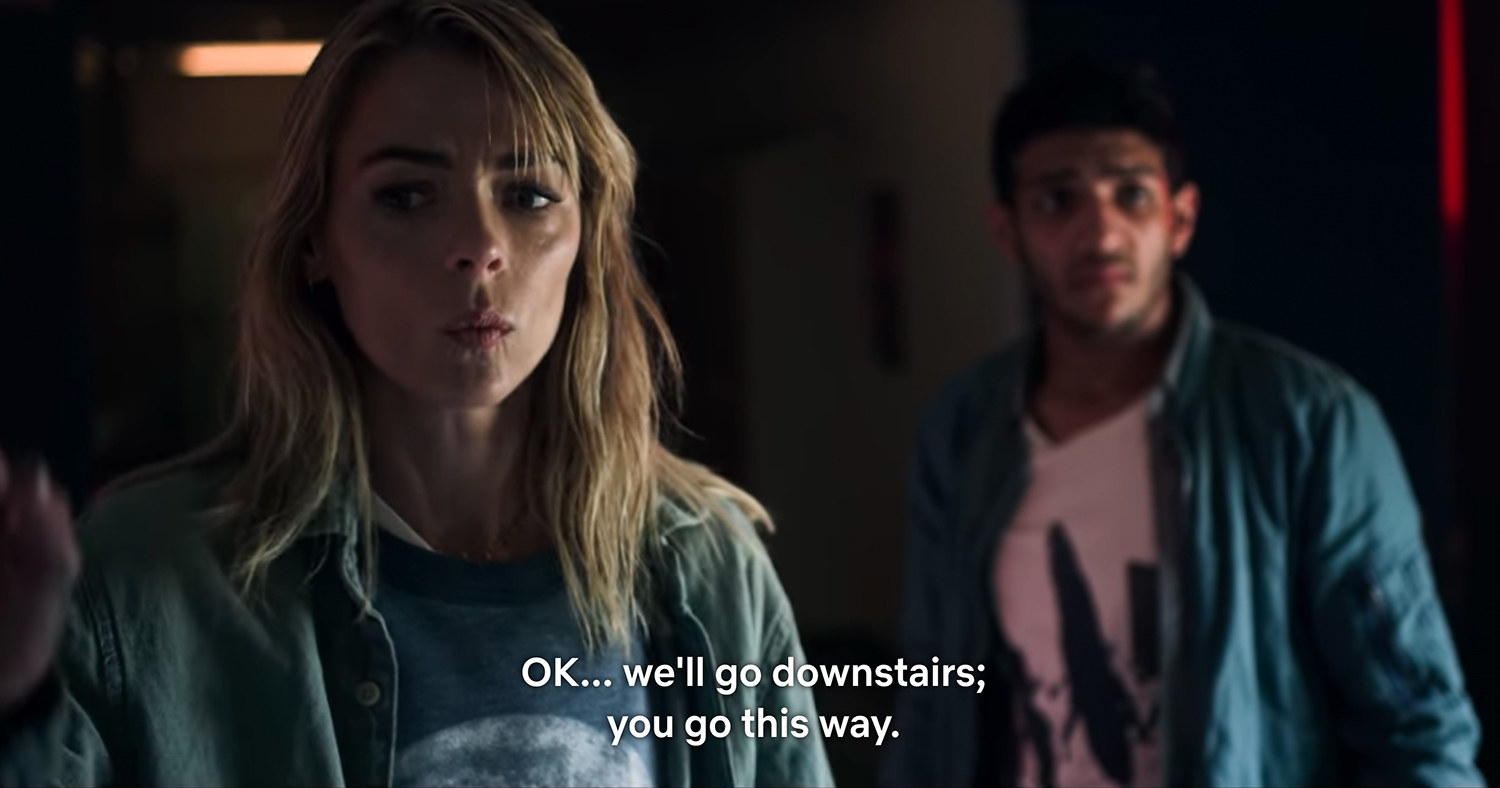 Here's the dummy that suggested splitting up just a couple scenes later: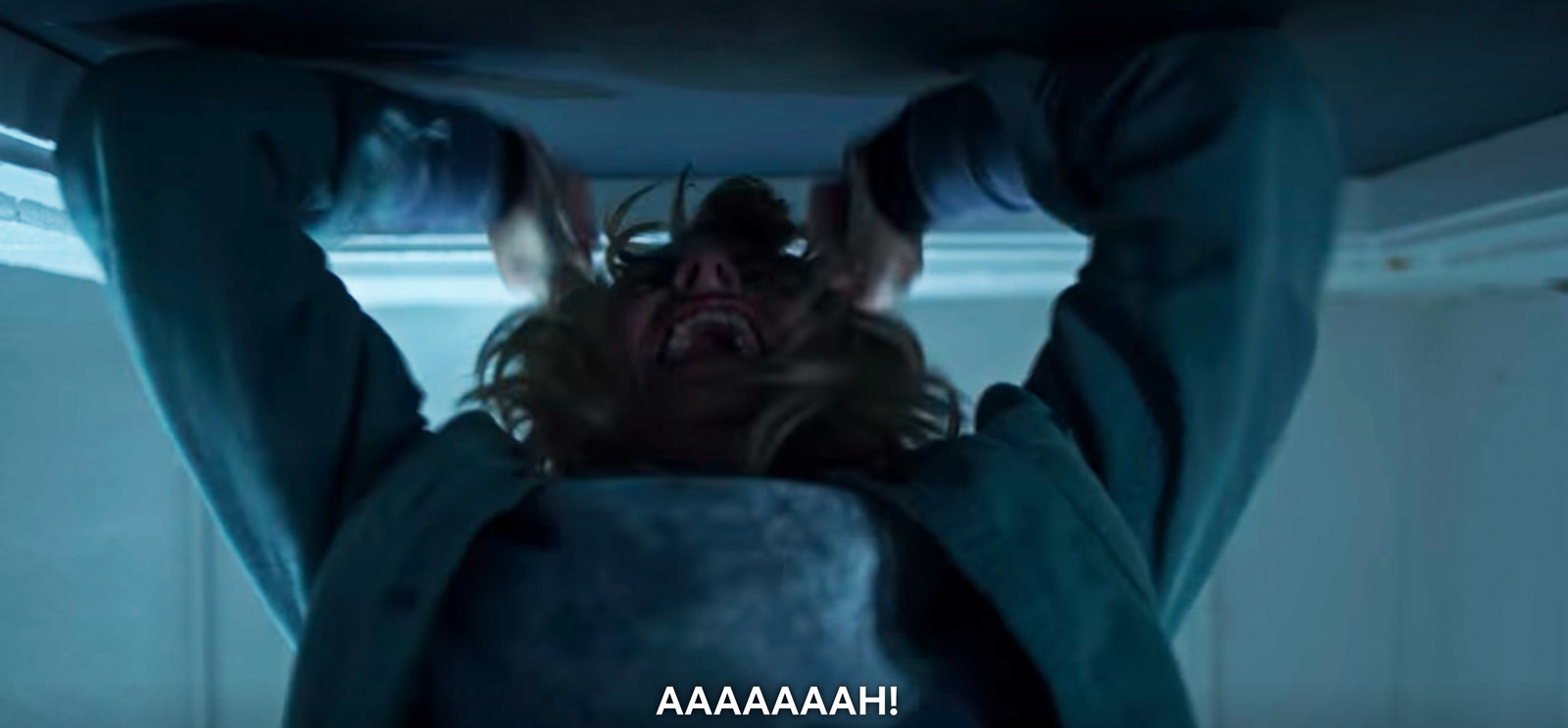 Episode 4 is called "Alone," and it's like 97% about one character on the run, trying to survive being chased by zombies.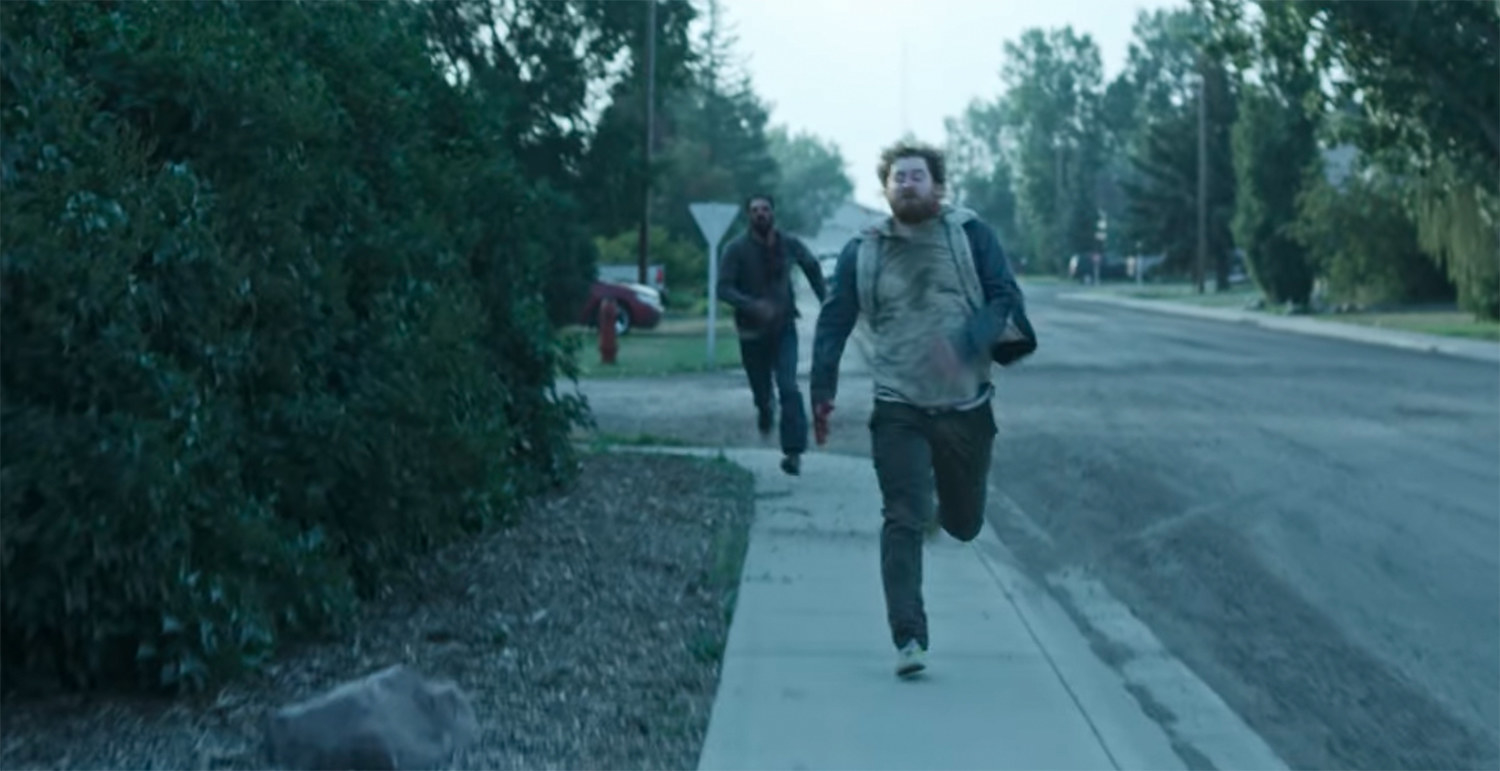 I found this episode even more stressful than the last, because this character makes some of the most profoundly poor choices. He is an absolute ninny, and it makes it hard to root for him.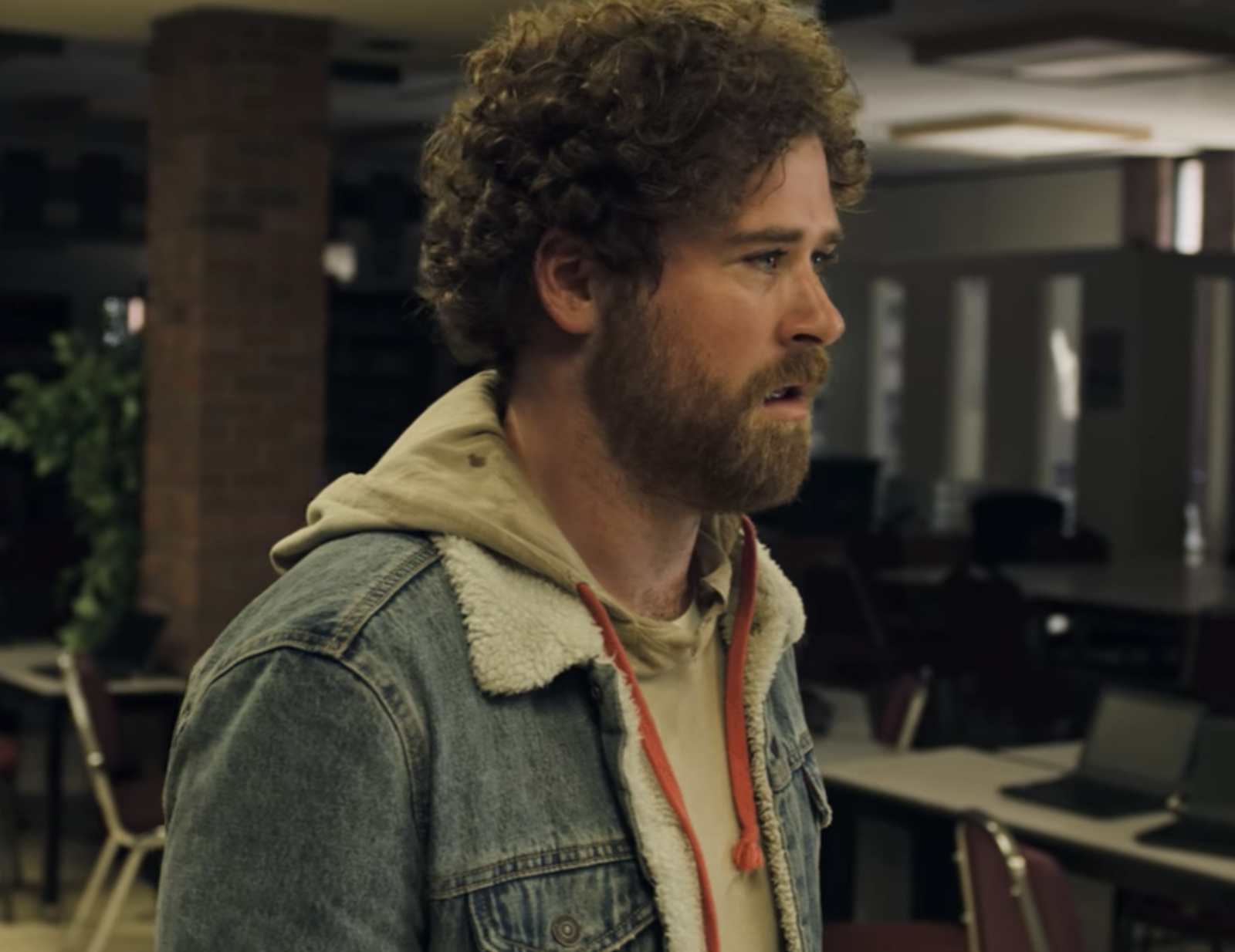 GUESS WHICH ONE OF THOSE THINGS THE NINNY DID?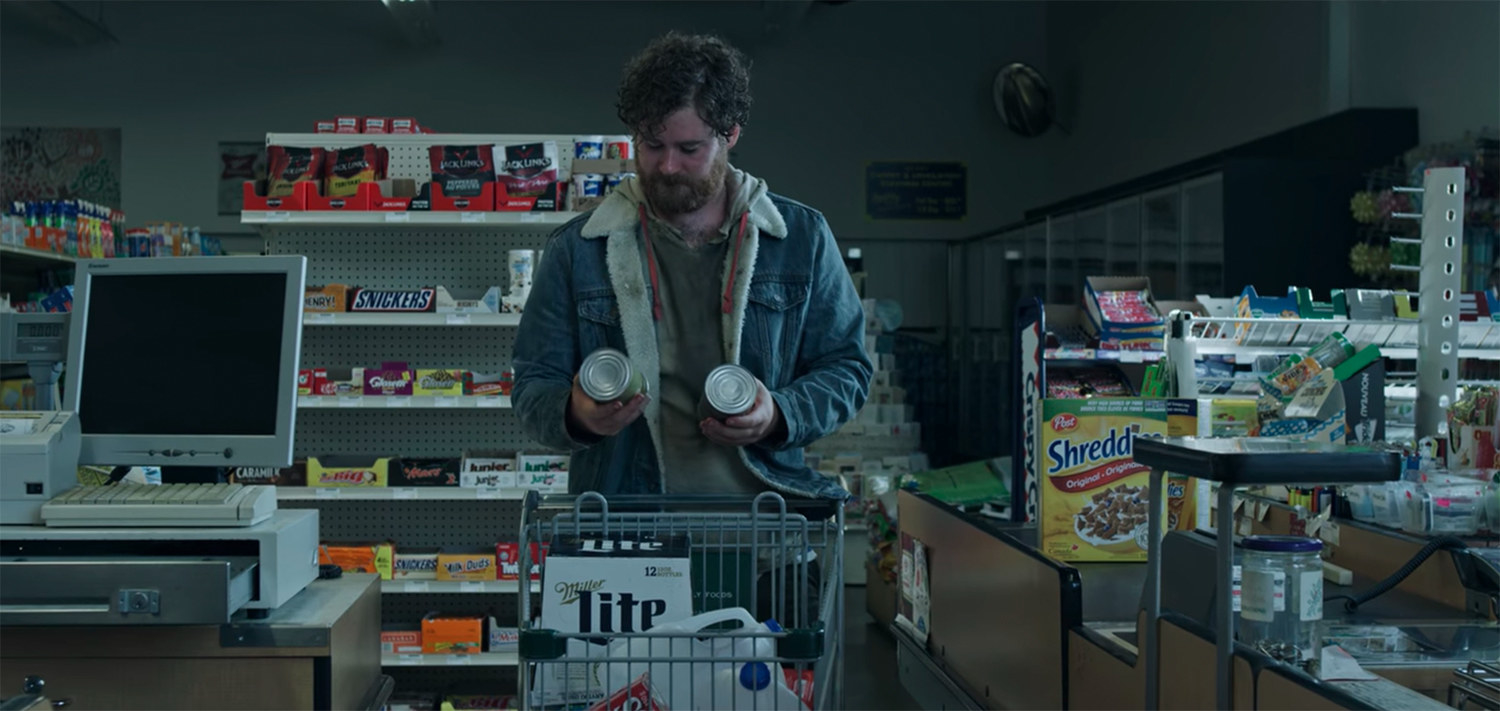 And guess what happens next? A ZOMBIE WANDERS INTO THE AUTOMATIC DOORS.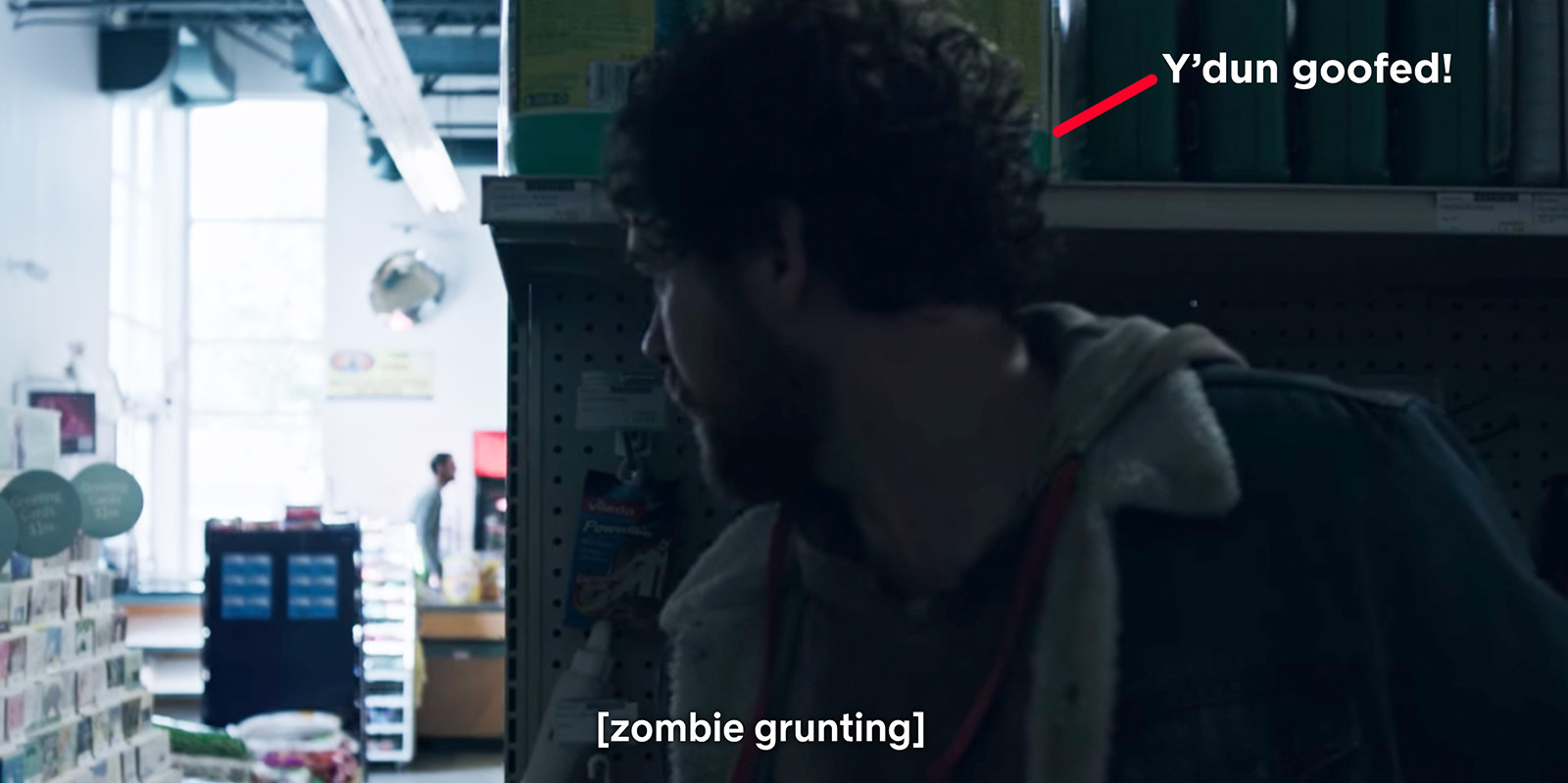 Anyway, dude winds up back on the run, and although his poor decision-making is frustrating to watch, it leads to highly intense moments, so we should appreciate his stupidity.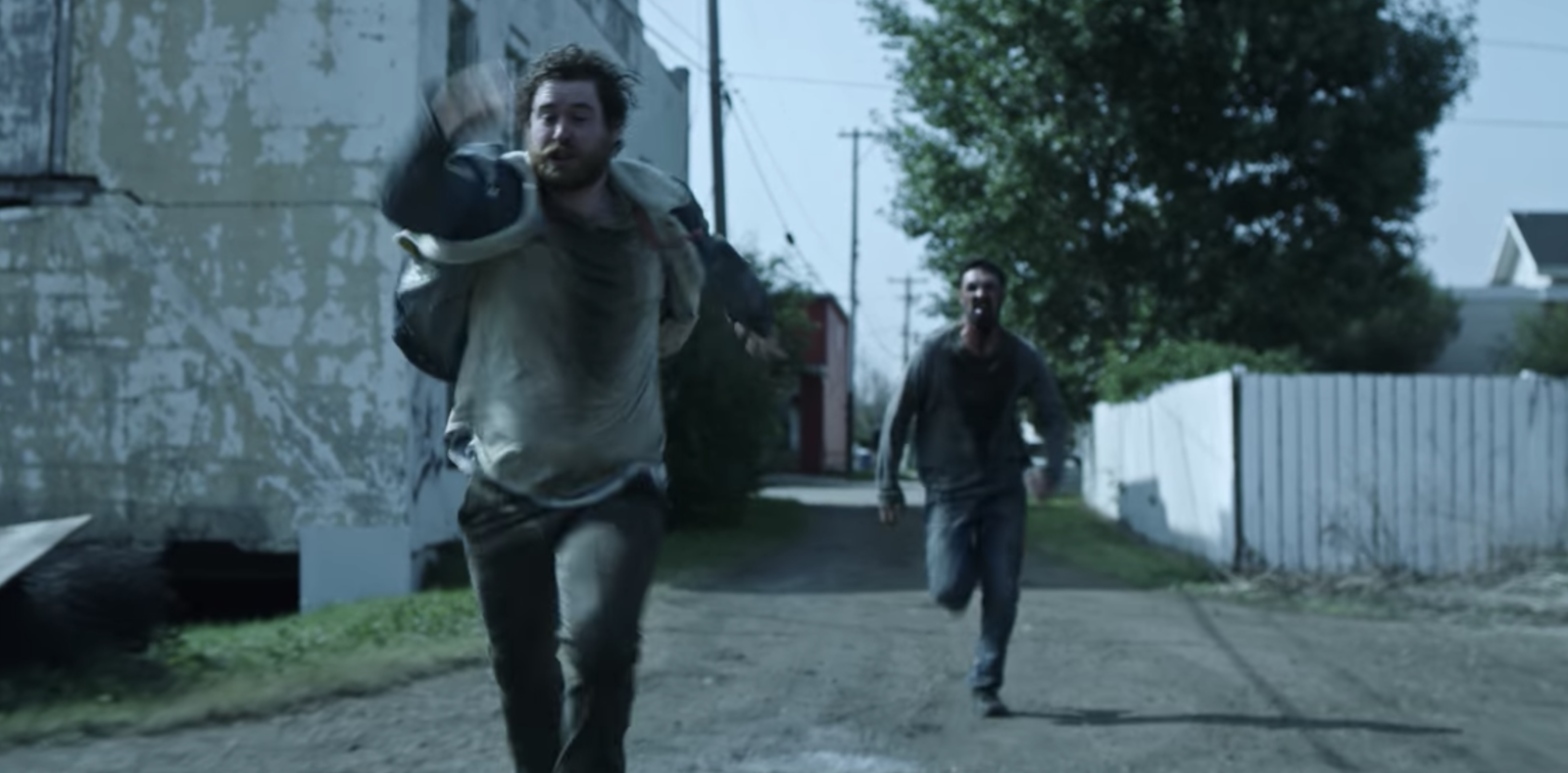 Anyway, this episode is good and so is the next one. I don't want to spoil more because I think you should watch for yourself if you like zombies or suspense or yelling at the characters on your screen!
FINAL THOUGHTS: