Not long ago I watched Veronica on Netflix, and while it had its creepy moments, it wasn't the scariest thing I've ever seen. In my continued search for a traumatic horror movie, I've frequently heard about a film on Amazon Prime called Hell House LLC.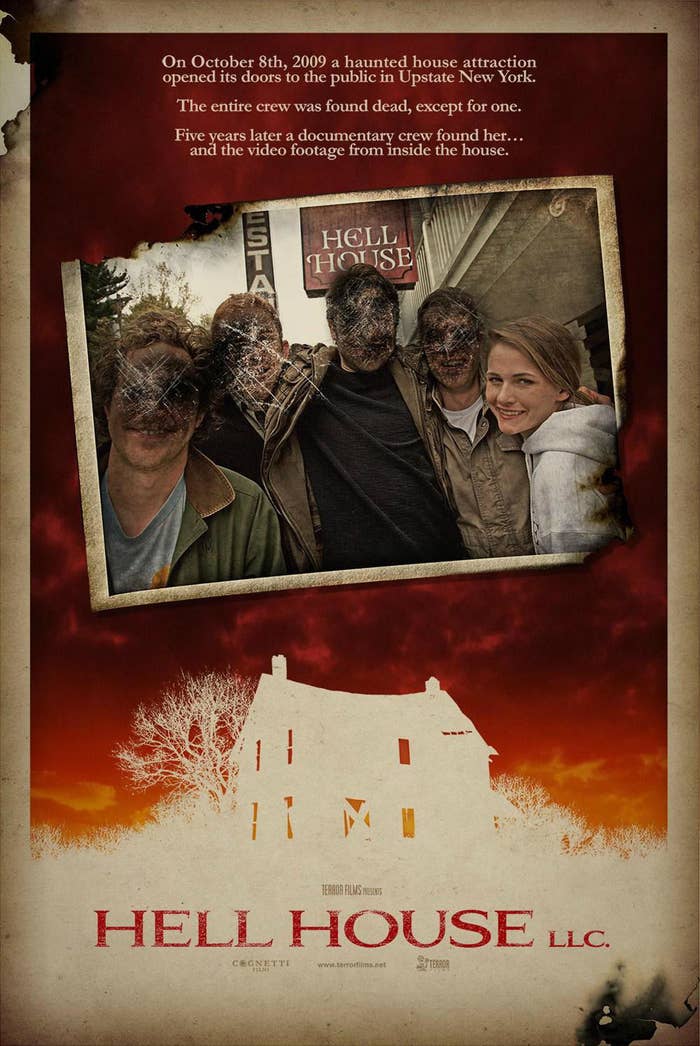 Here's a small sampling of the high praise Hell House LLC has received on Twitter.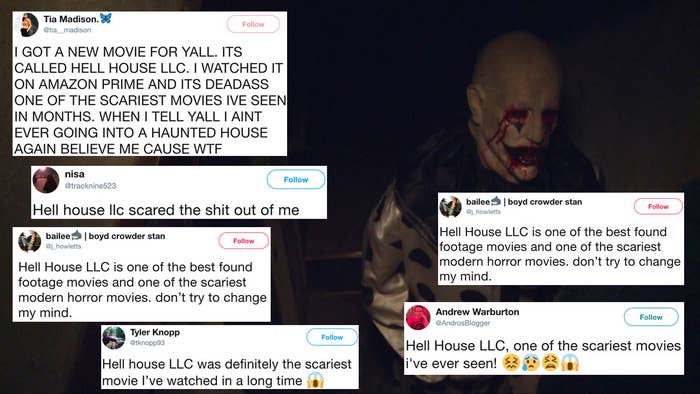 Here's what Hell House LLC is about according to Amazon Prime:

As usual, I'll be watching from the comfort of a crowded office during the daytime, in the hopes that this will make it less scary.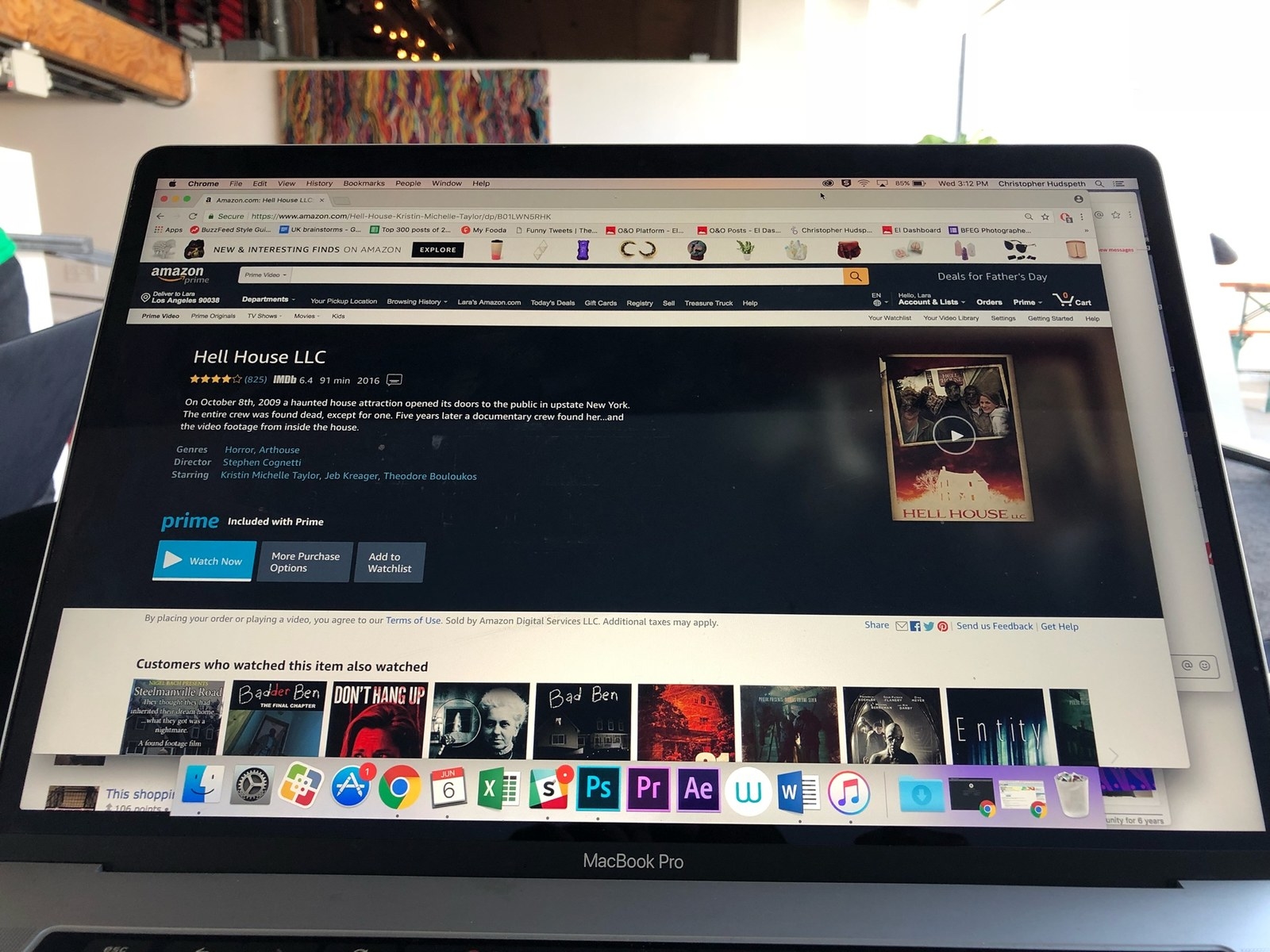 Early on we see video of people inside of the haunted house. It's cluttered and shaky and completely believable.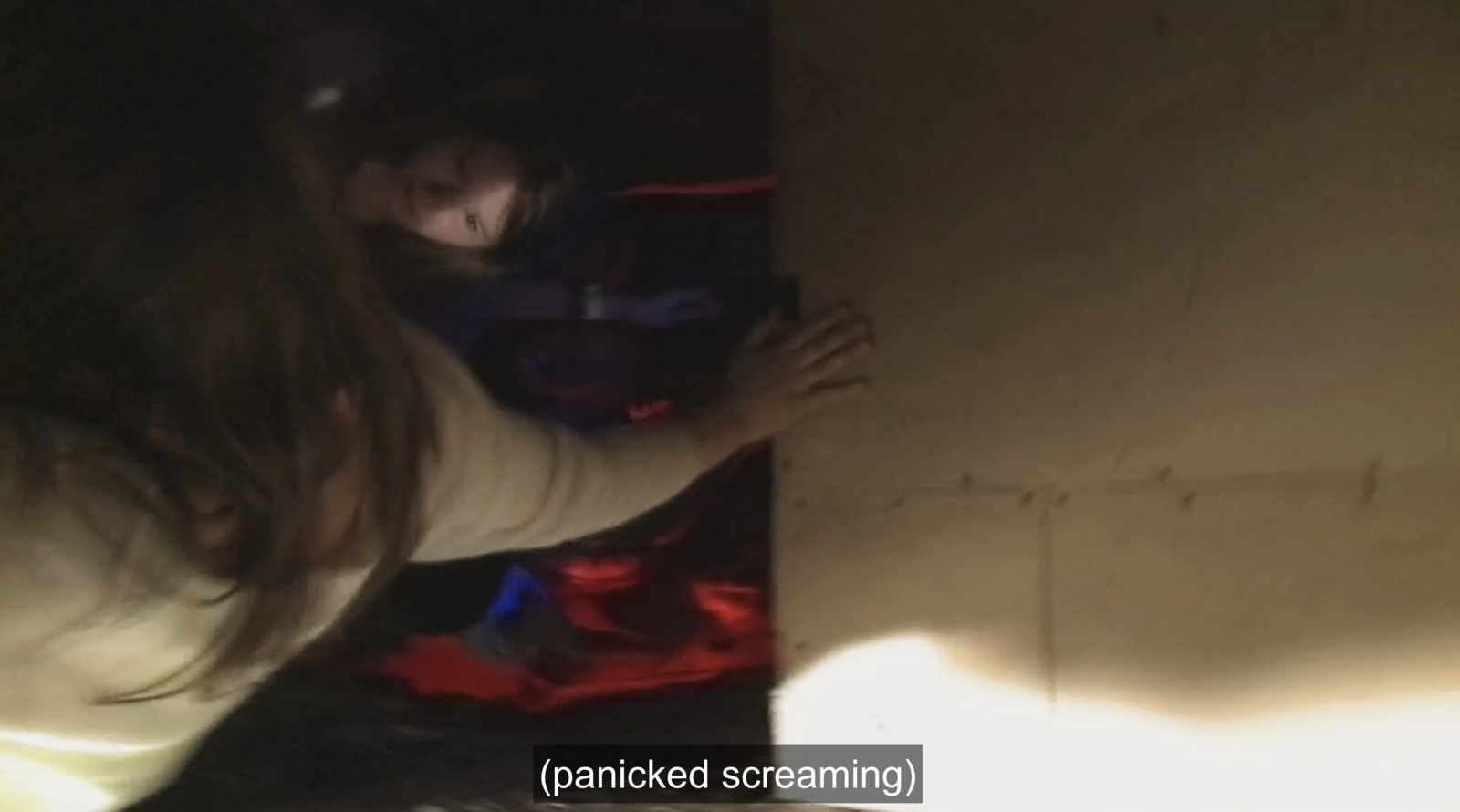 So, we see some interviews with people discussing what happened in the house to cause all of those deaths.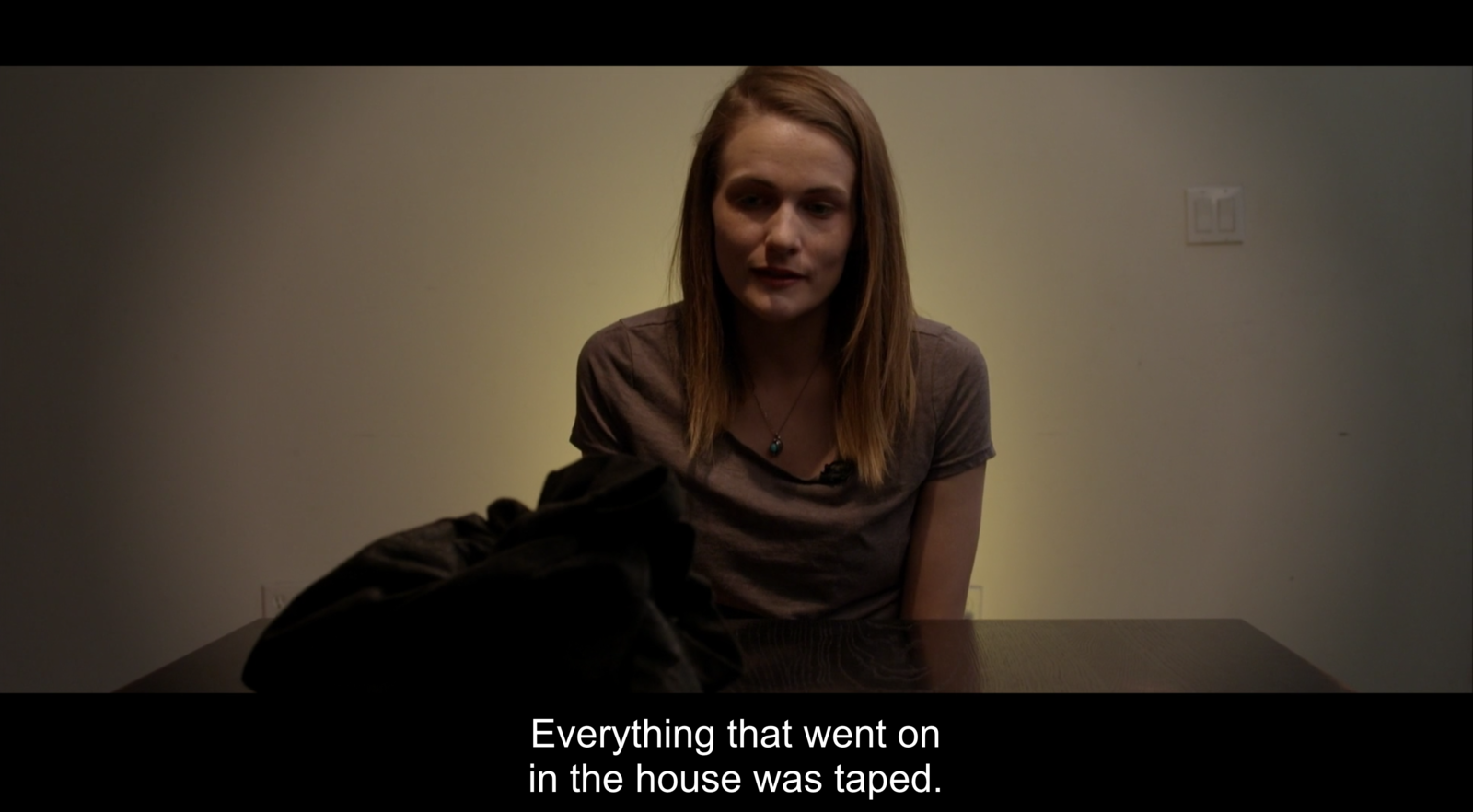 We're now seeing the group of friends and getting their backstory. I'm immediately into this character, who praises the classic Will Smith movie, Hitch.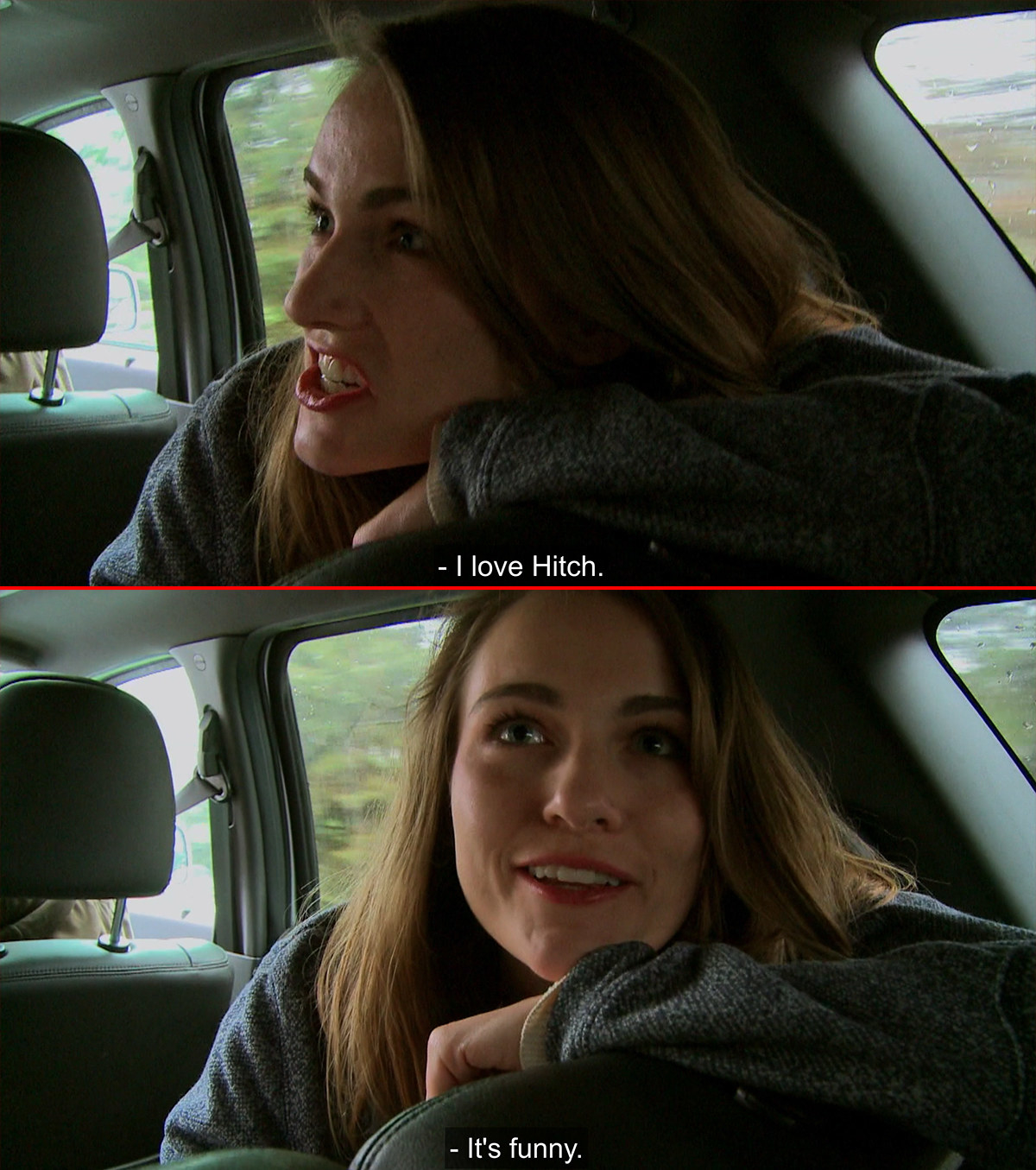 The first super creepy thing happens when the group is evaluating the space they're setting the haunted house up in, and you catch a glimpse of a dark figure in the corner.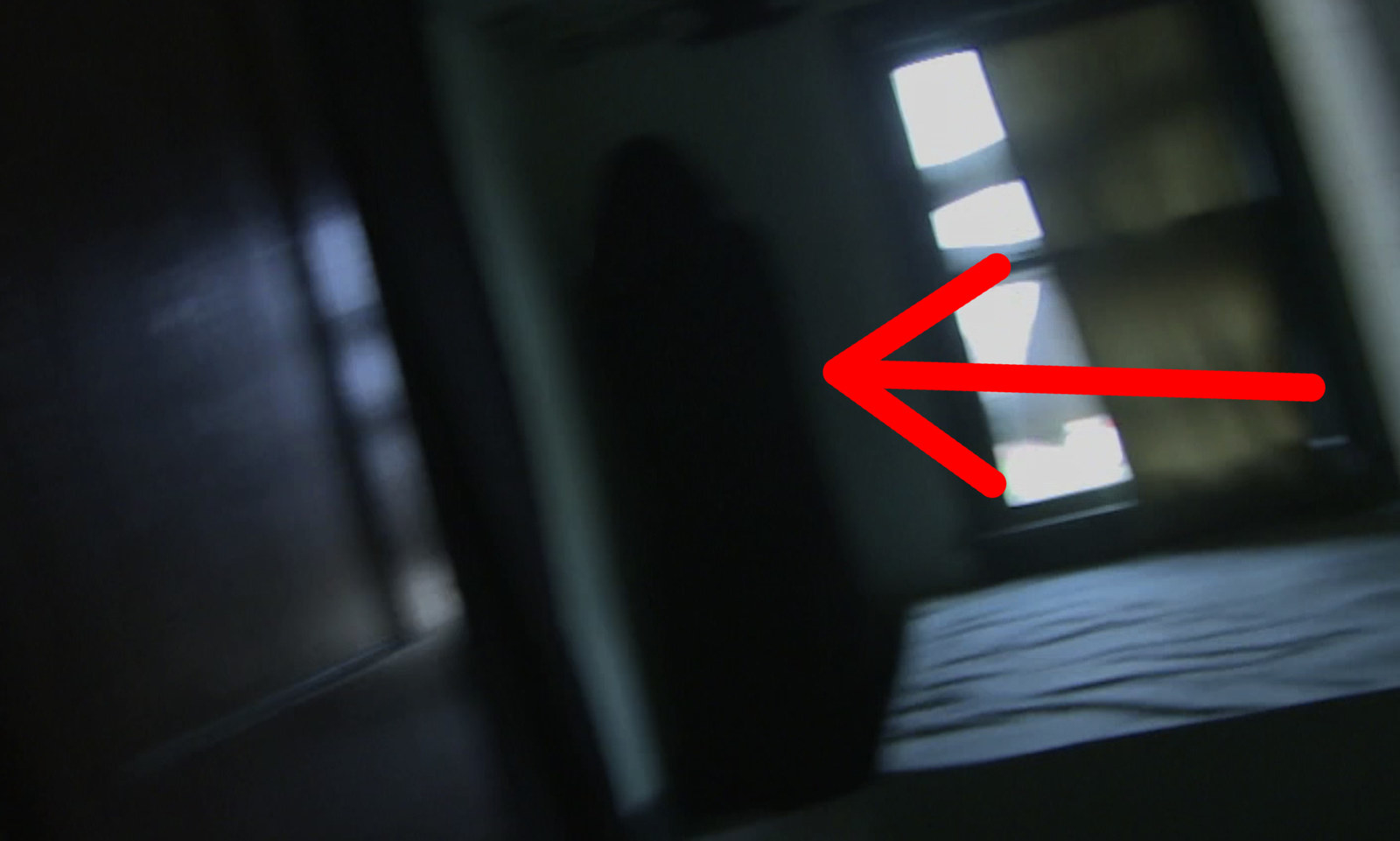 Another creepy thing happened. This dude's door opened at night and someone stood in the doorway, before walking off.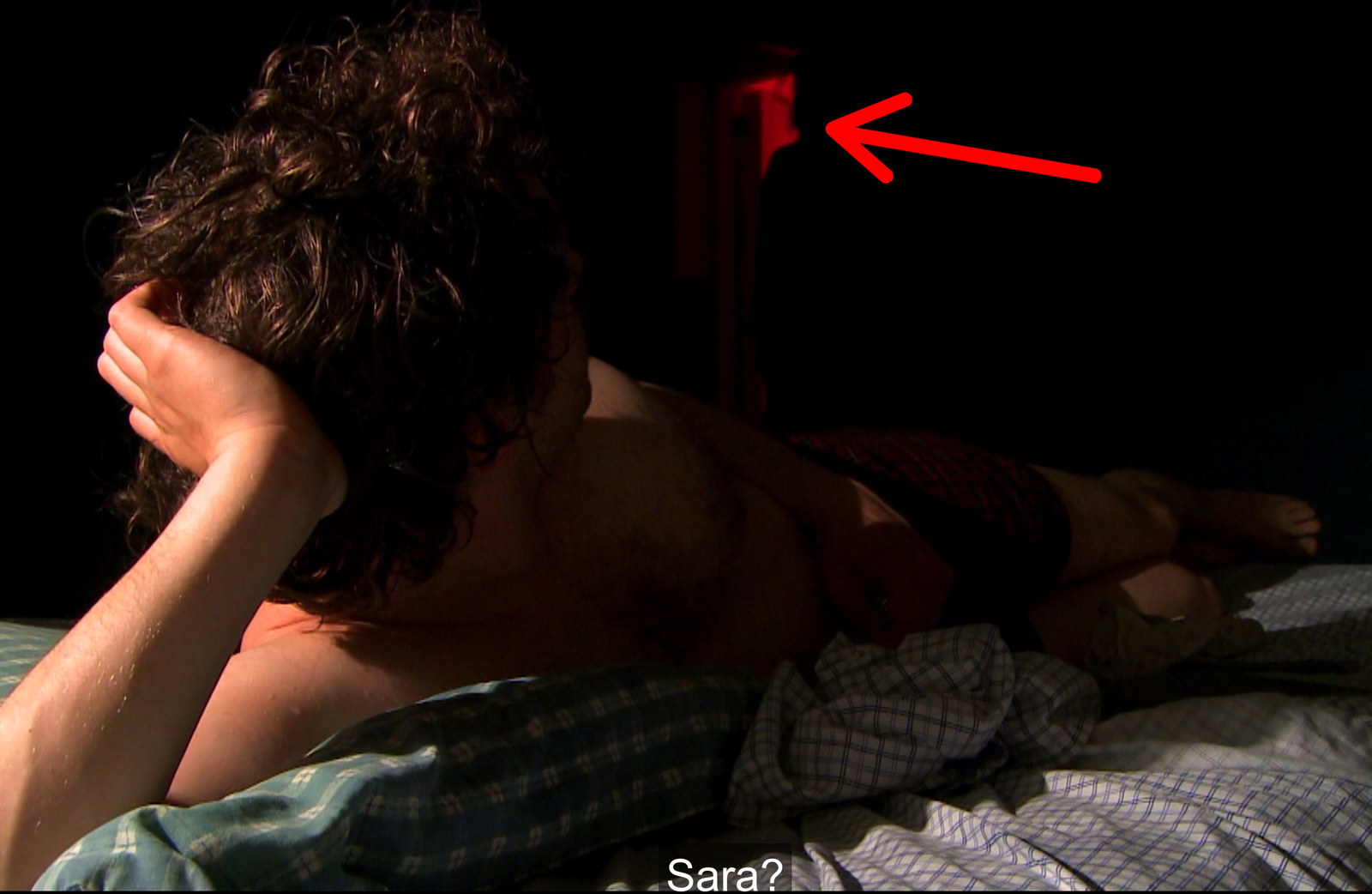 WOW — the dude with the camera was walking around and encountered this clown. He thought it was his friend trying to scare him, but...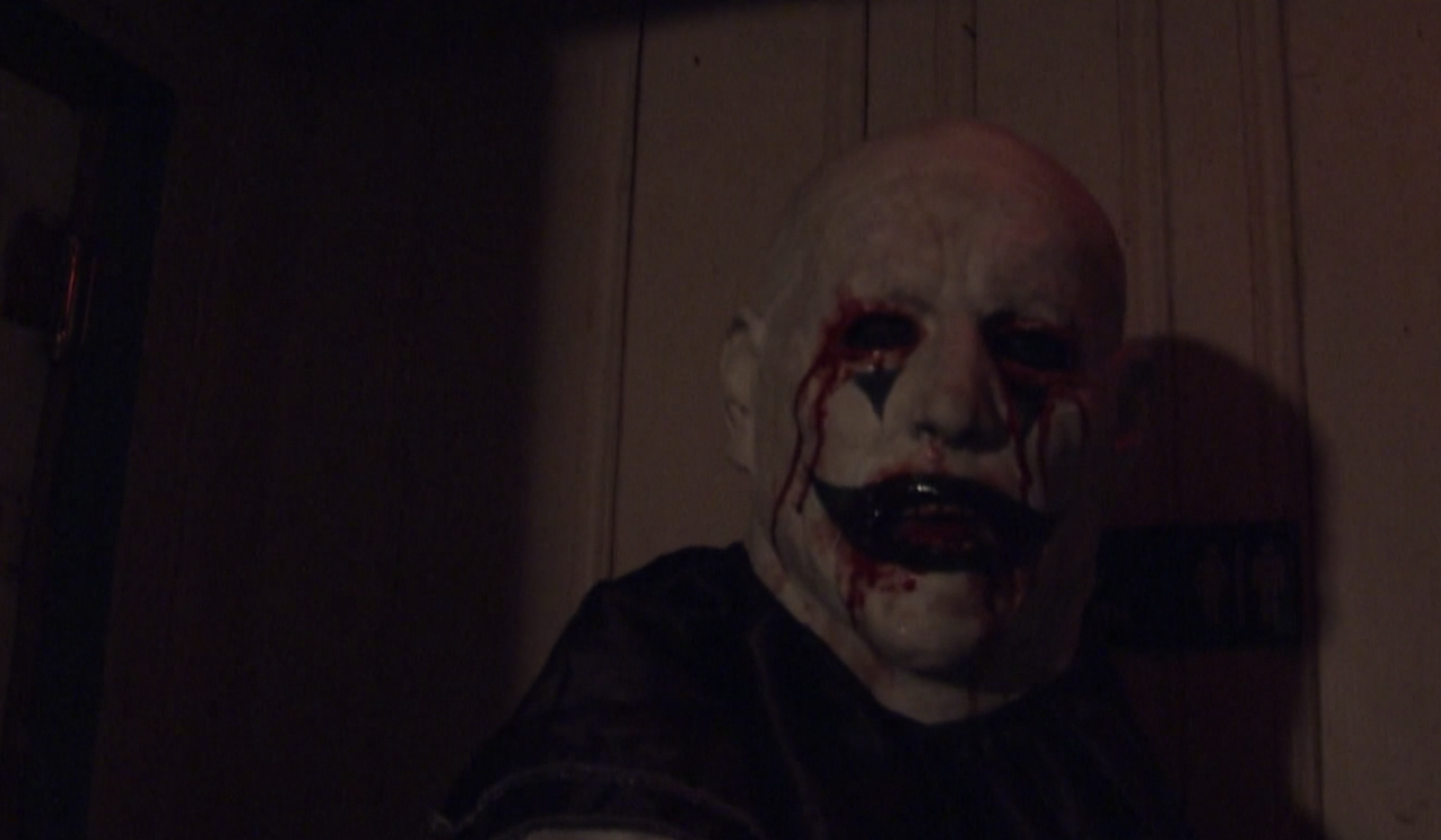 Camera guy tries to show his friends the footage of the clown, but they think he's just trying to pull an elaborate prank on them.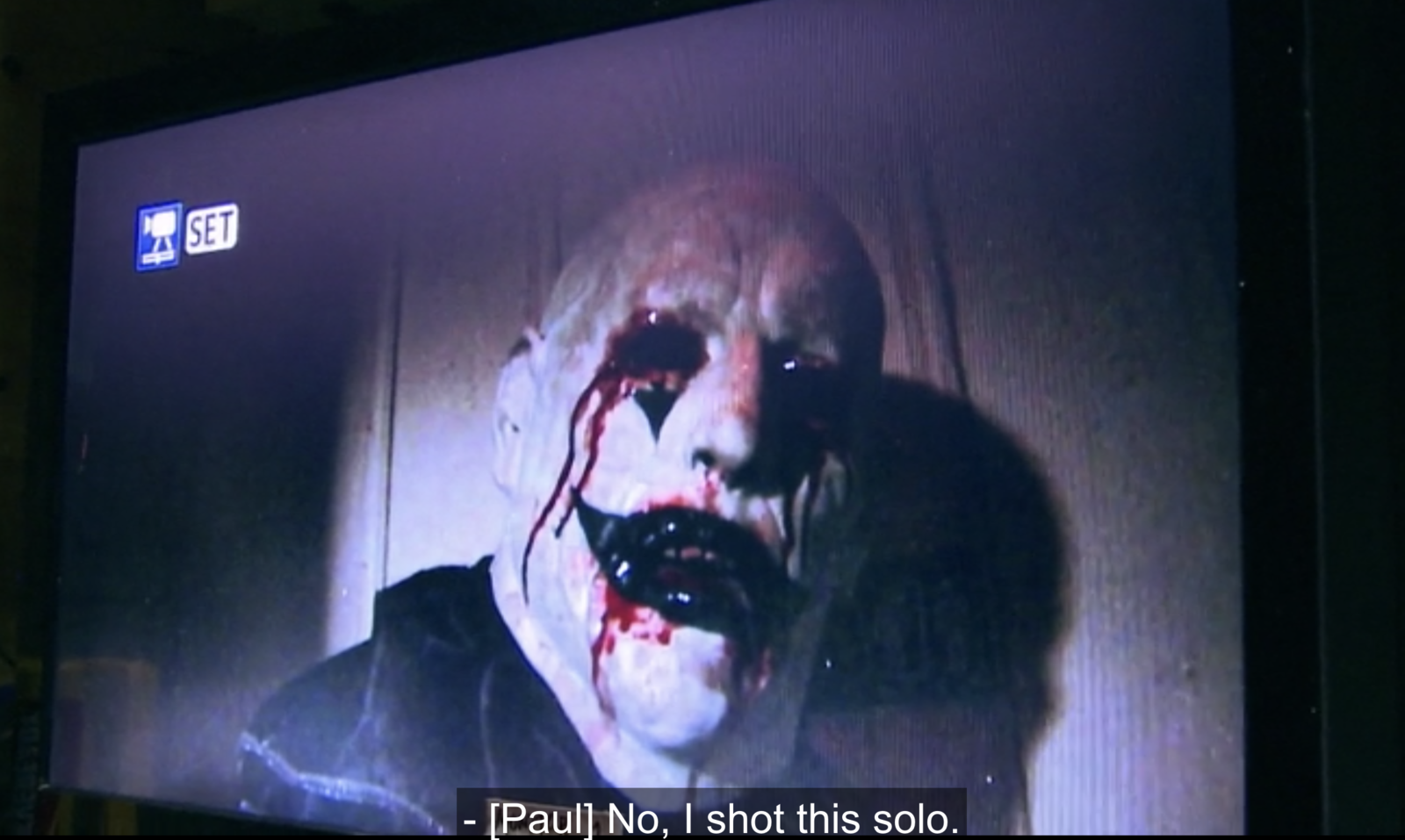 I've never been scared of clowns. I find Pennywise from IT more amusing than frightening, but I must admit this movie is doing a hell of a job making clowns freaky.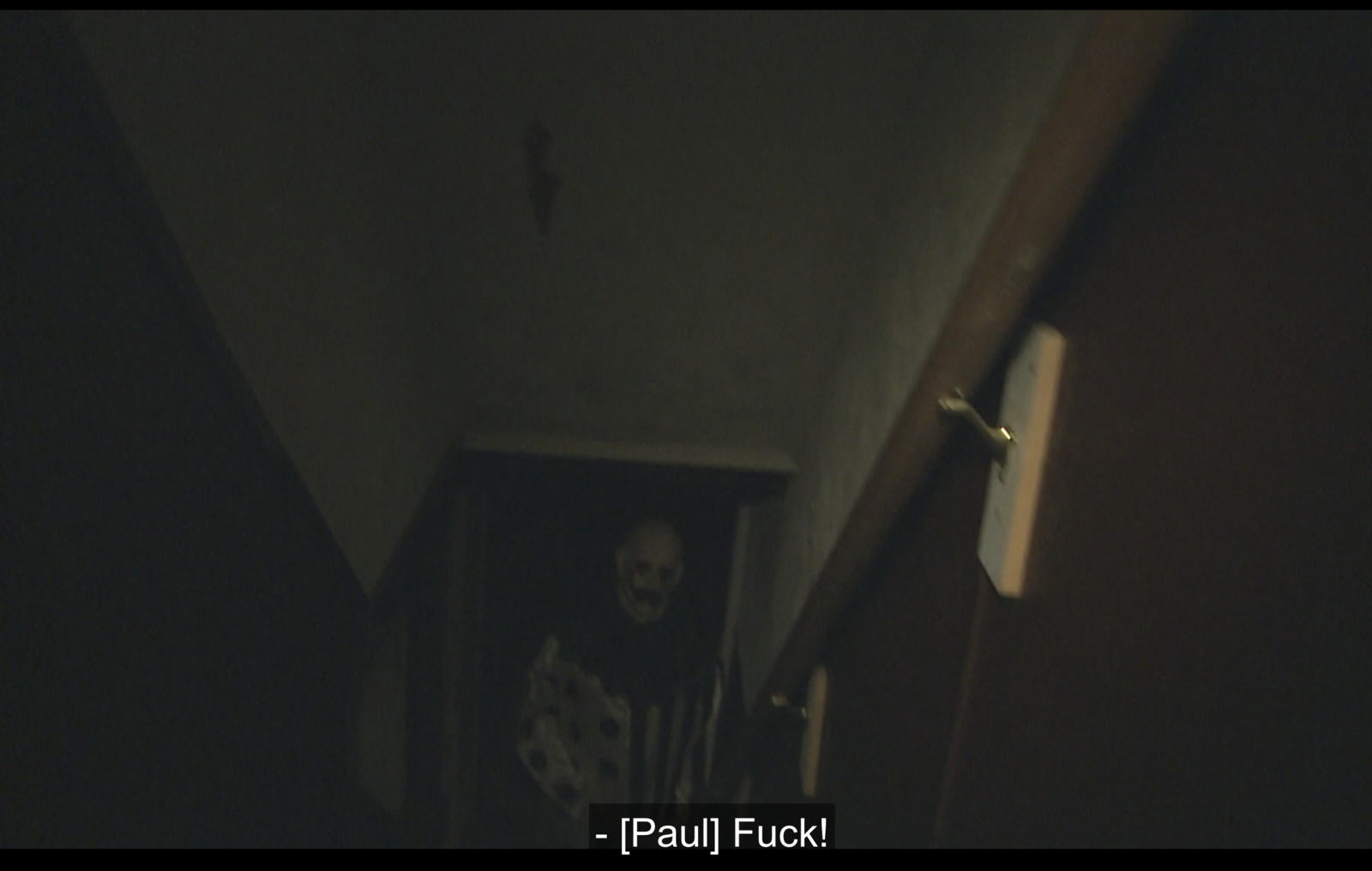 So, this Sara girl has been acting weird as hell and I was starting to think she might be possessed or something...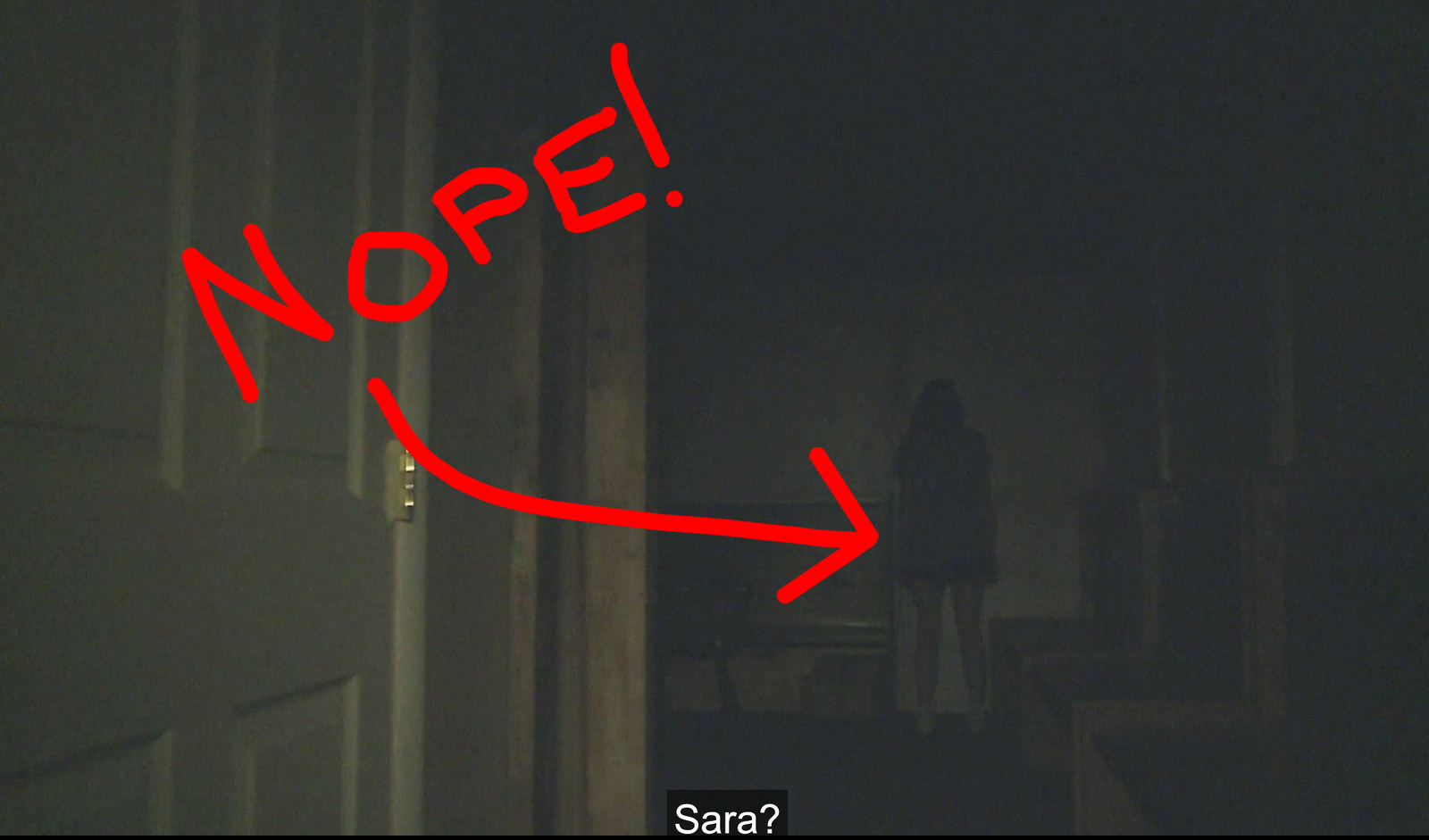 Wow, Paul comes in with a sensible plan of action.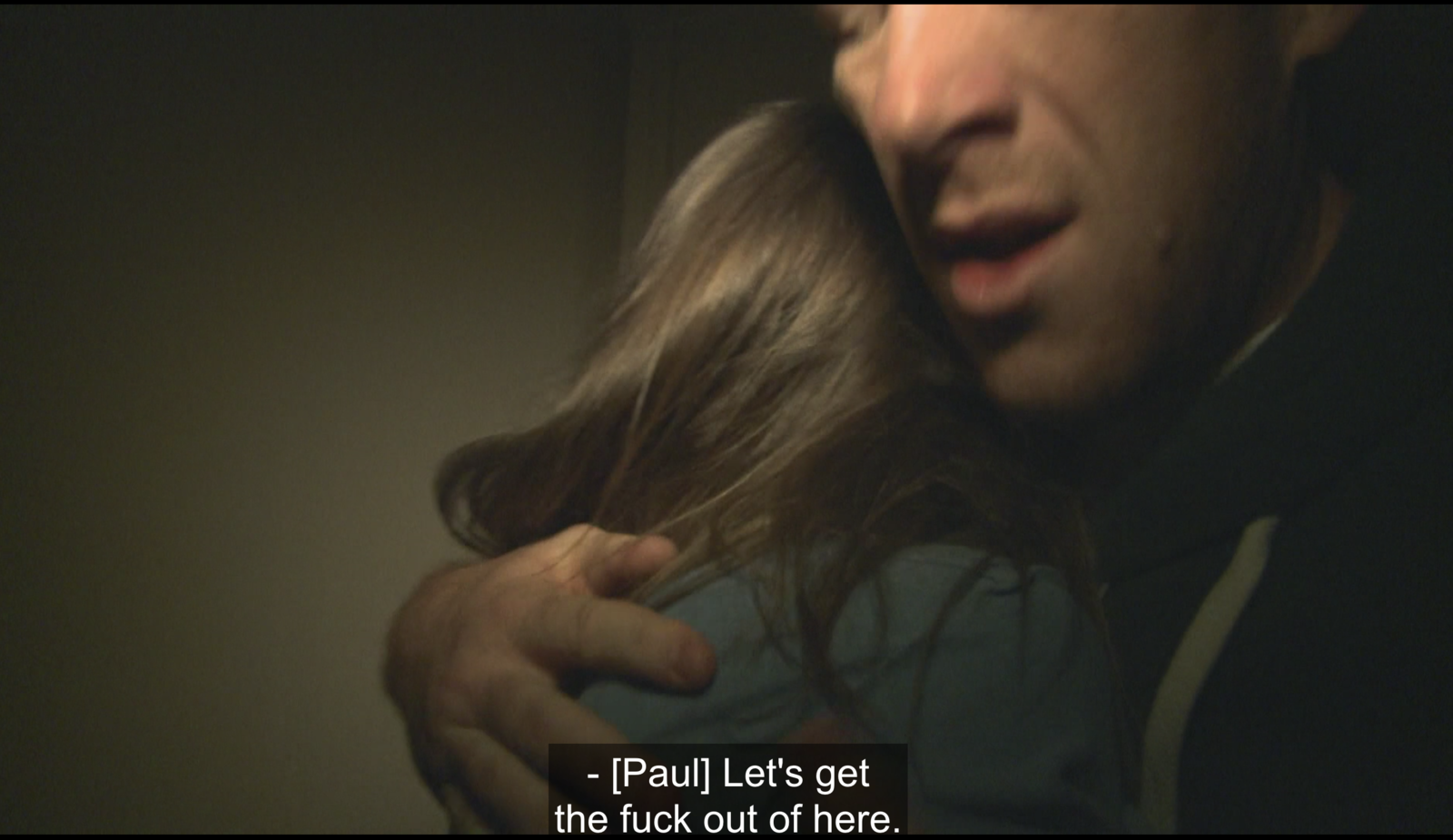 Instead of leaving, they brush the paranormal shit off and continue to prepare their haunted house for opening day.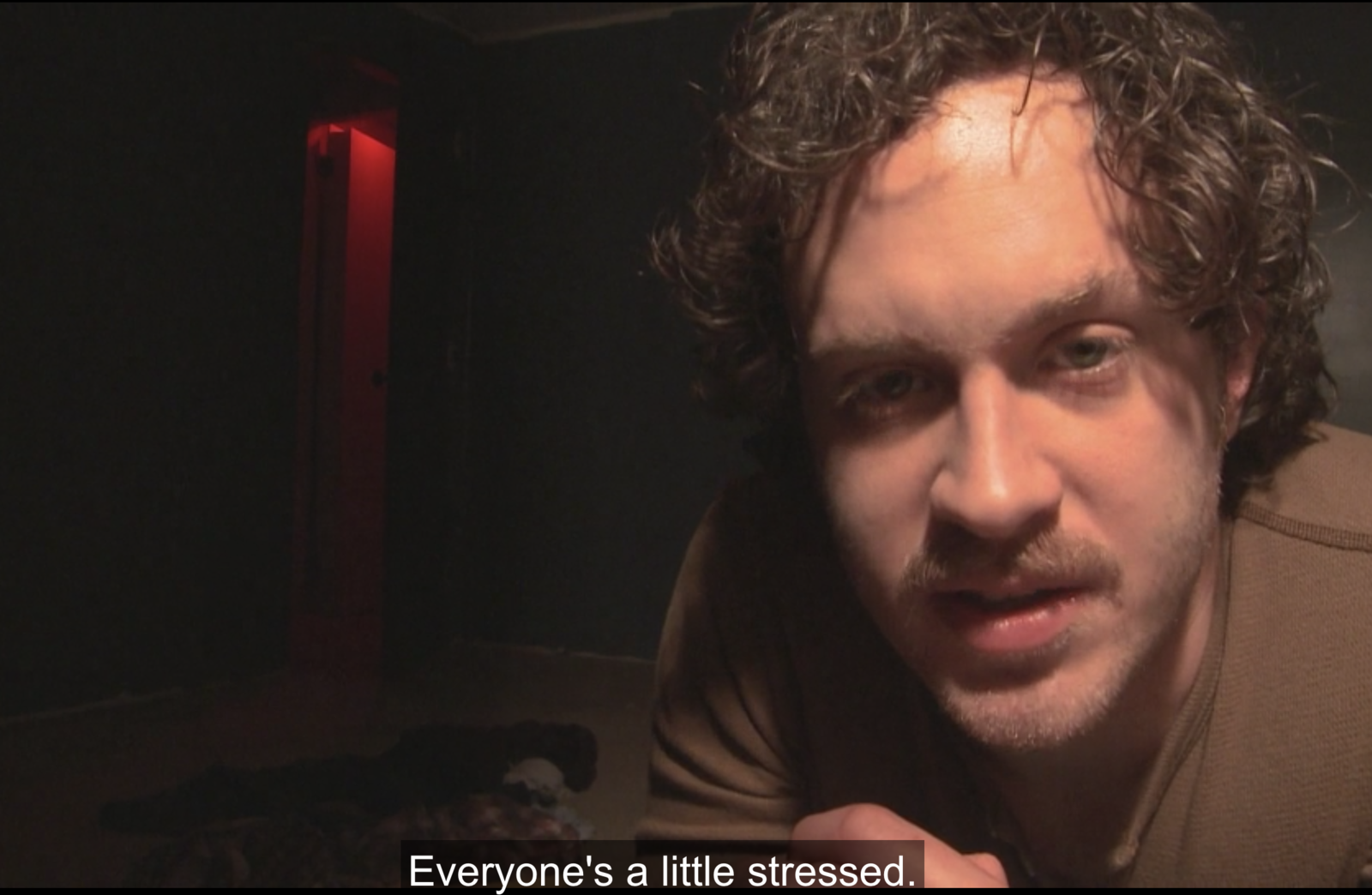 THERE'S A DEMON PERSON SITTING ON THE FLOOR BEHIND HIM NOW. WHY DIDN'T THEY JUST LEAVE?!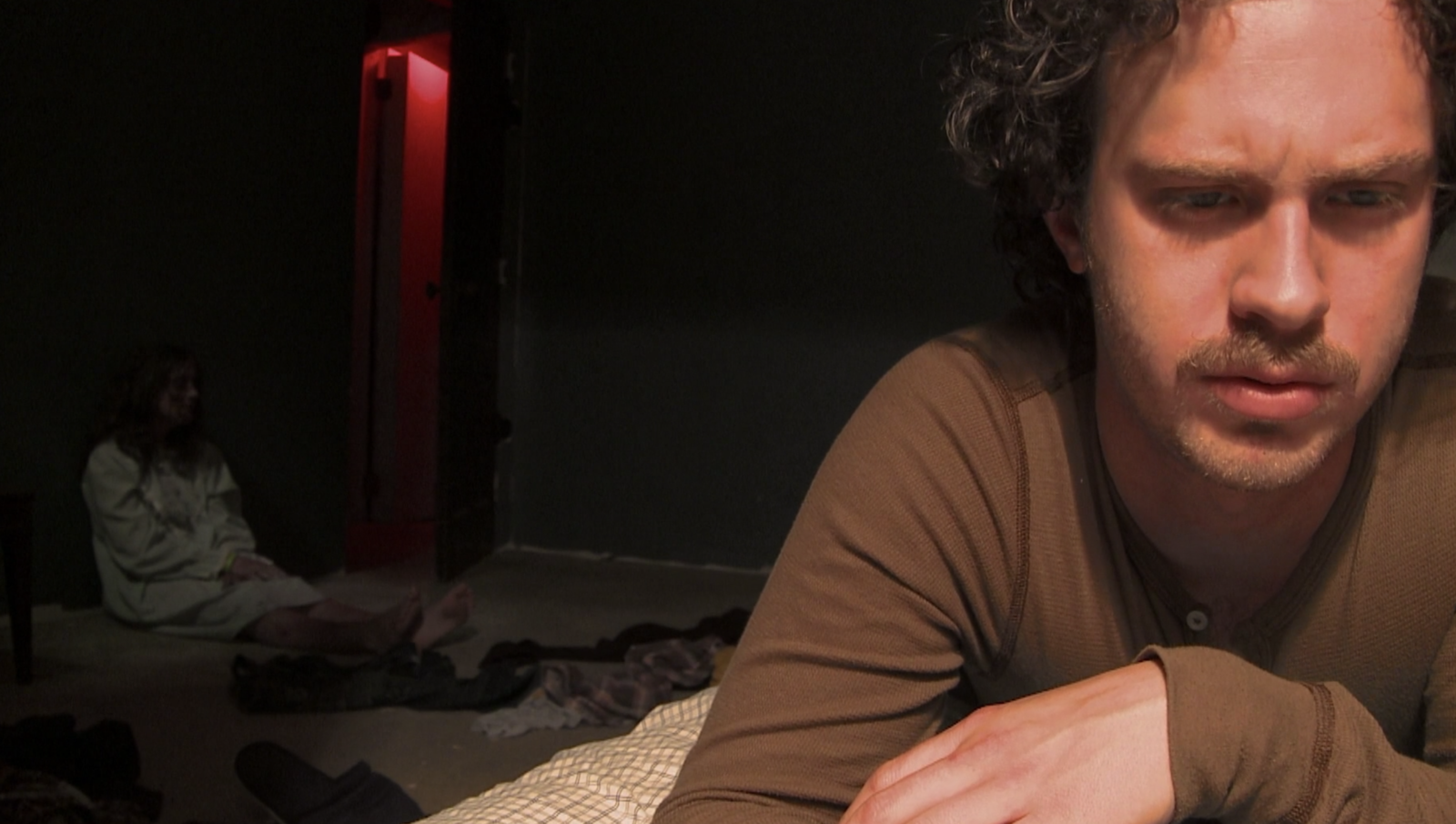 HE NOTICED THE DEMON PERSON AND NOW THE DEMON PERSON IS LOOKING DIRECTLY AT HIM.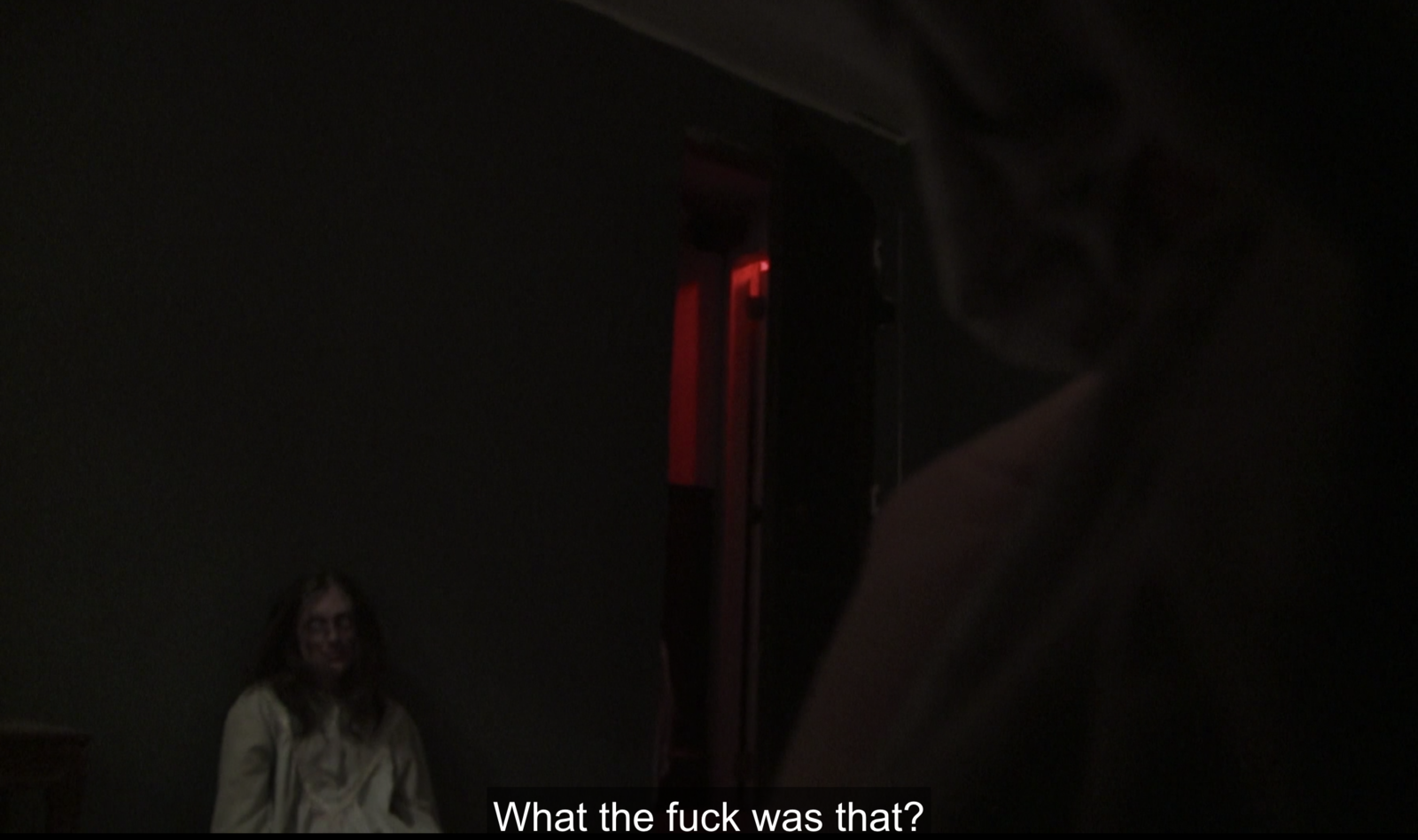 Now he's hiding under the blankets breathing heavily with a demon person chillin' at his bedside like a nightstand.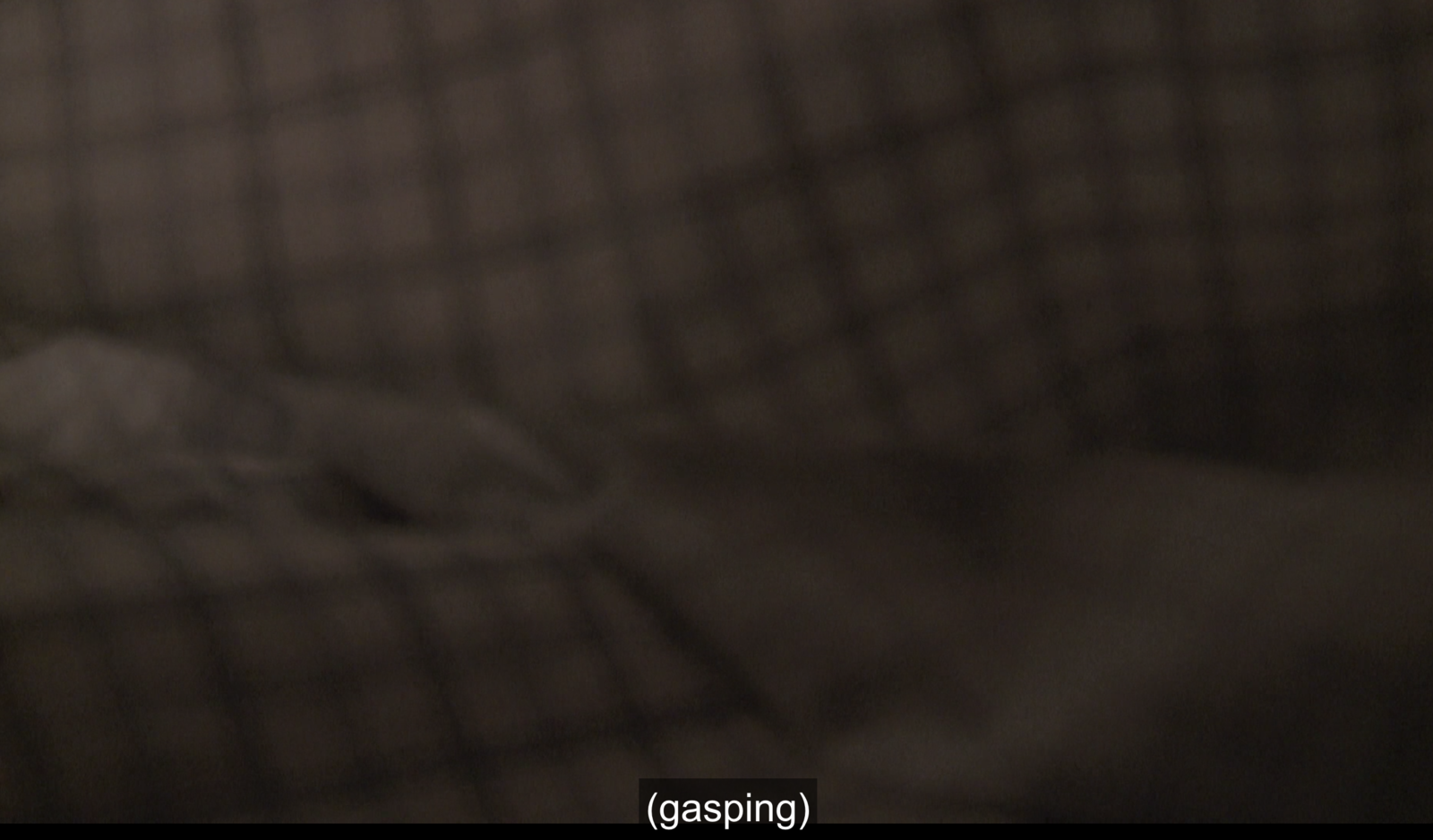 EVERY TIME HE LIFTS THE BLANKET, THE DEMON NIGHTSTAND PERSON IS CLOSER.
The demon nightstand person's face pops up super close to the camera, then suddenly everything's all scrambled.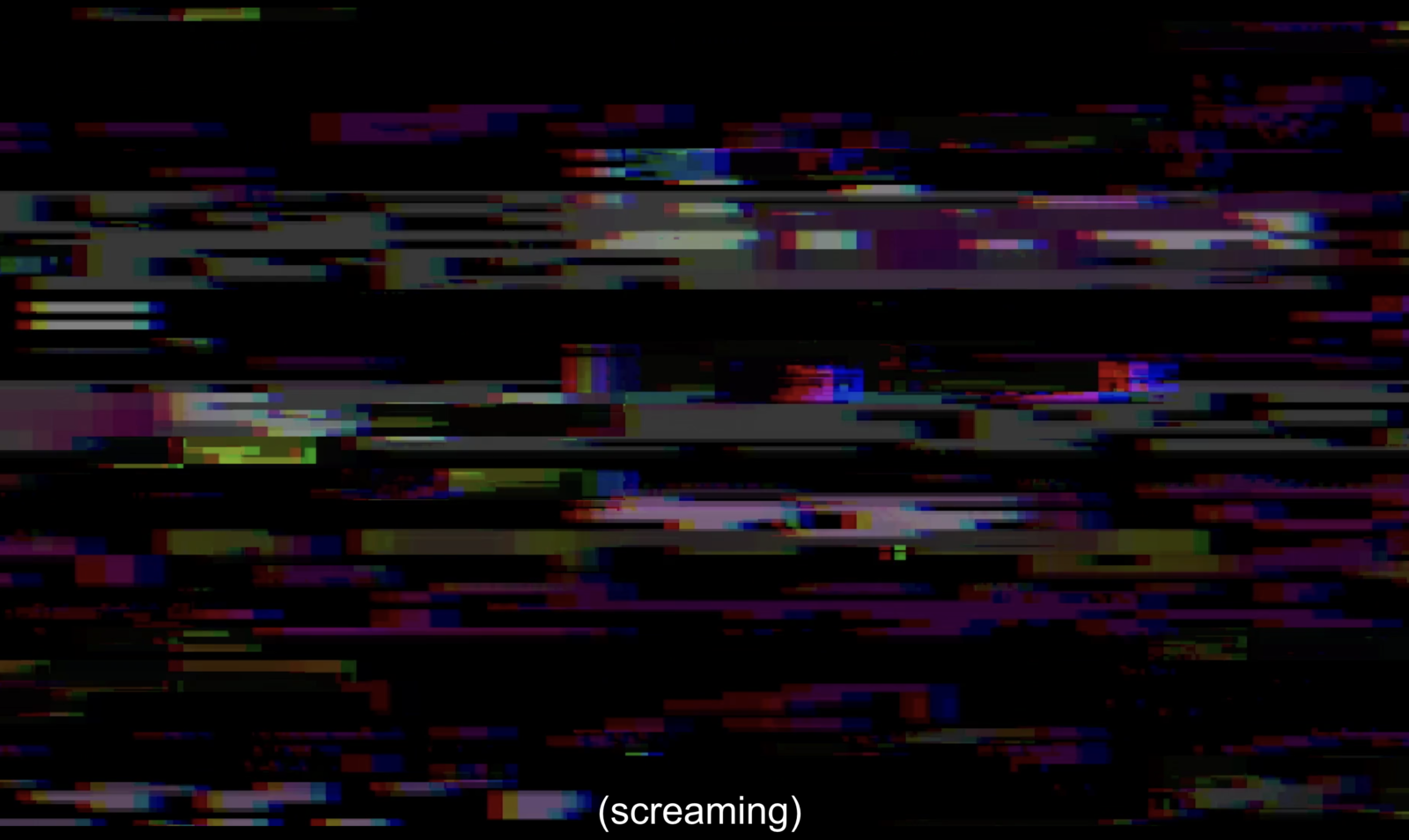 So, some more crap happens and people have YET ANOTHER opportunity to leave, but do they?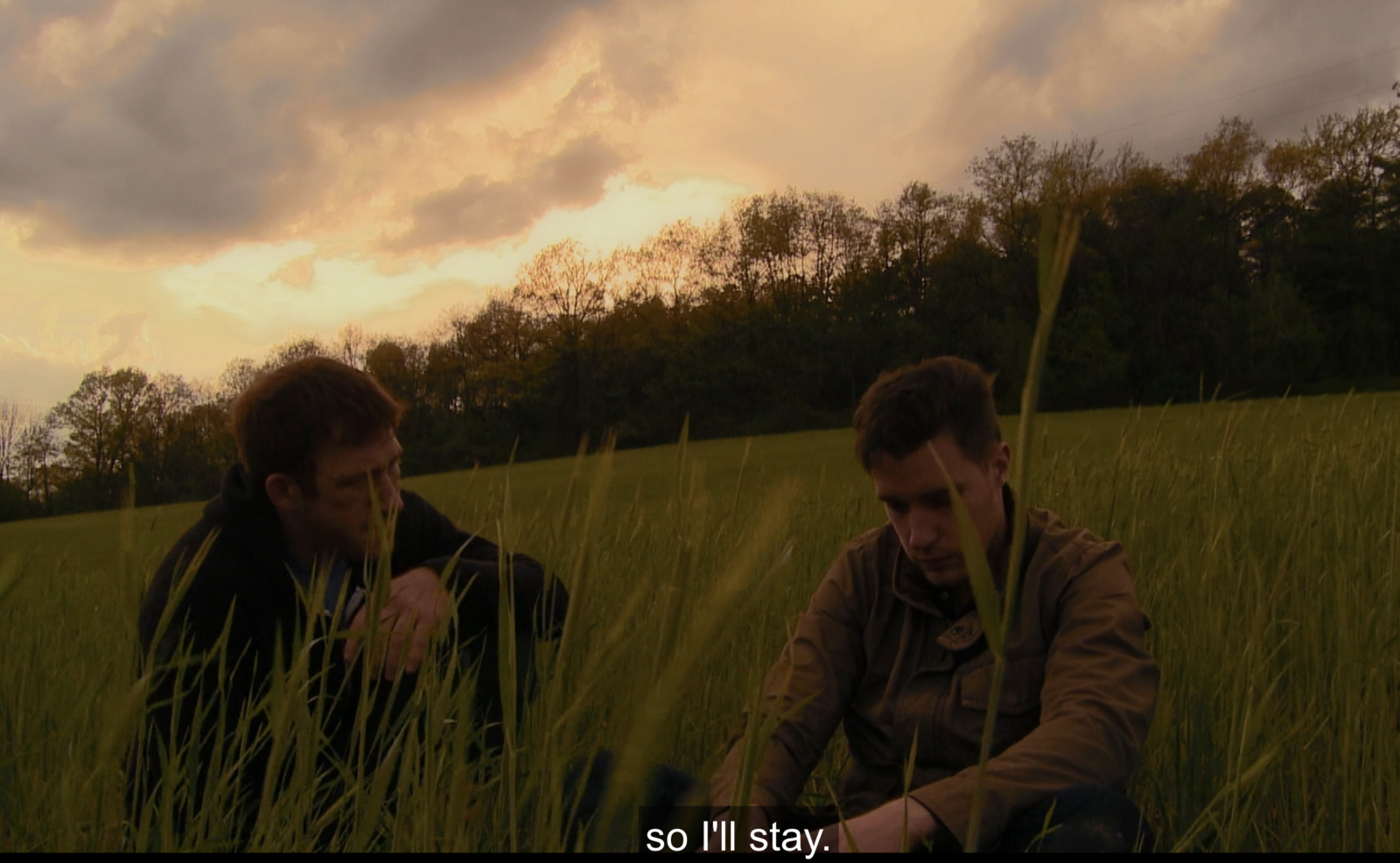 They've made it to opening night and foolishly, they're going to allow the general public into this haunted house.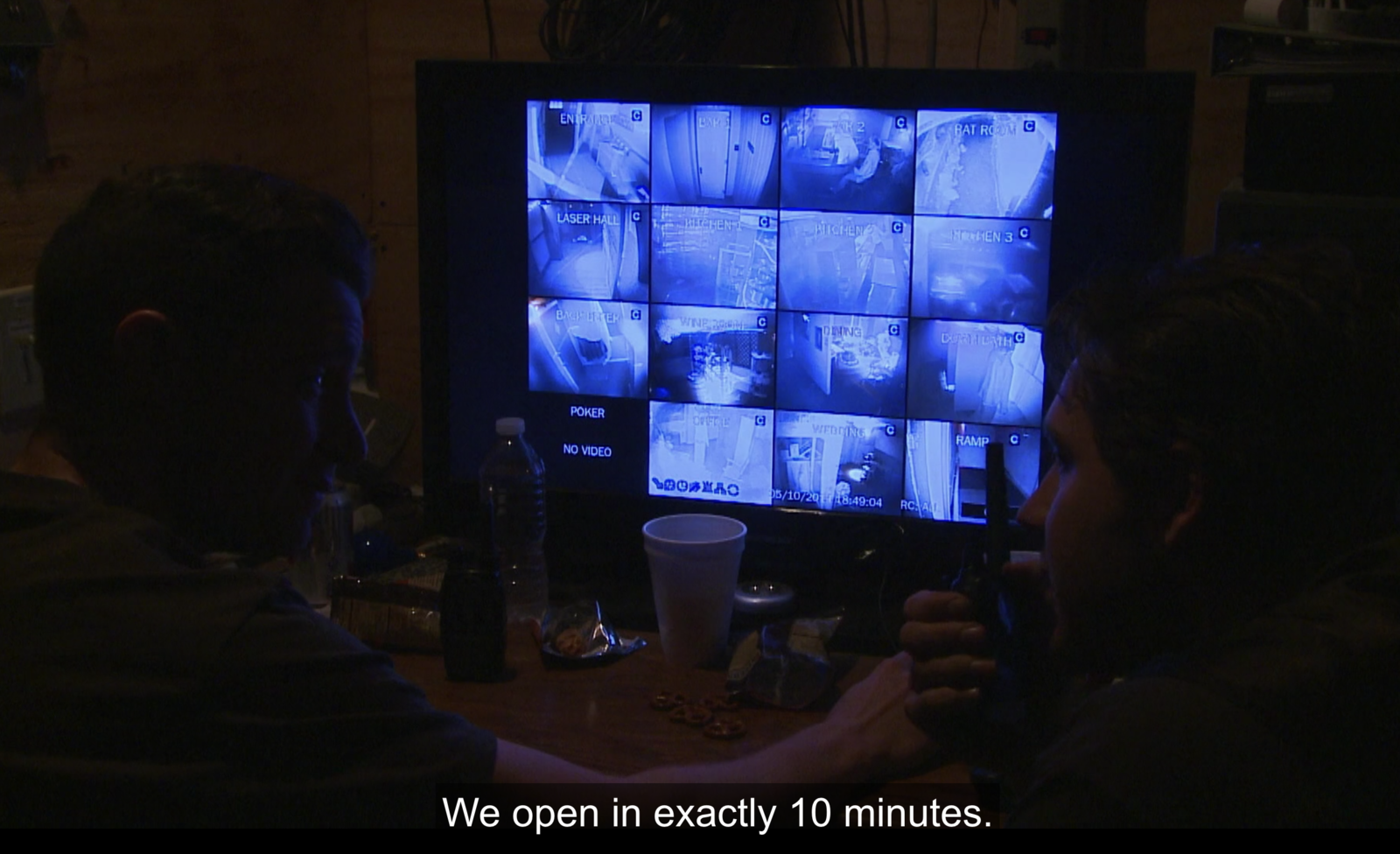 In present day, Sara is talking to the documentary people about what happened on opening night.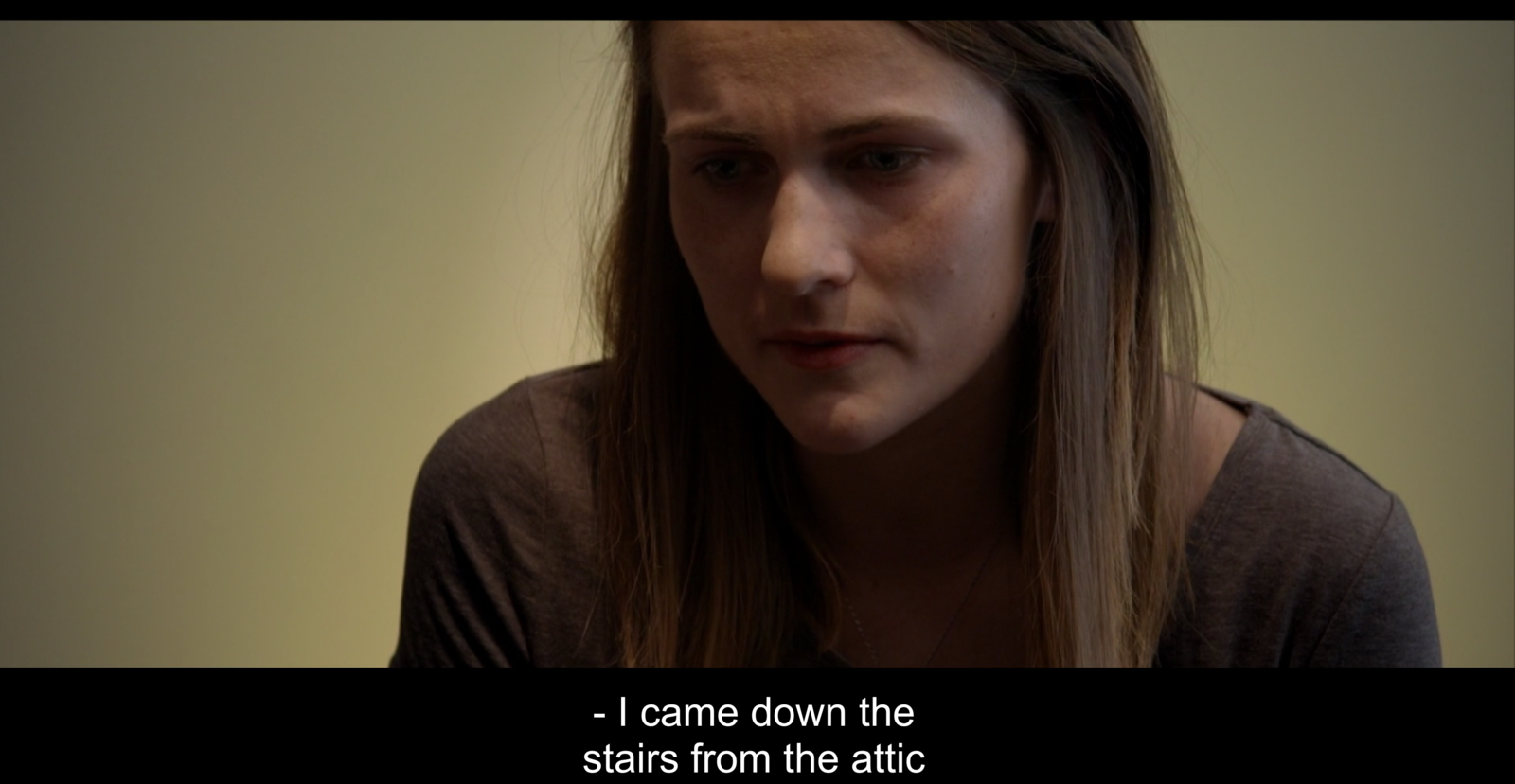 Sara is trying to convince the documentary people to go check out the now boarded up haunted house for themselves.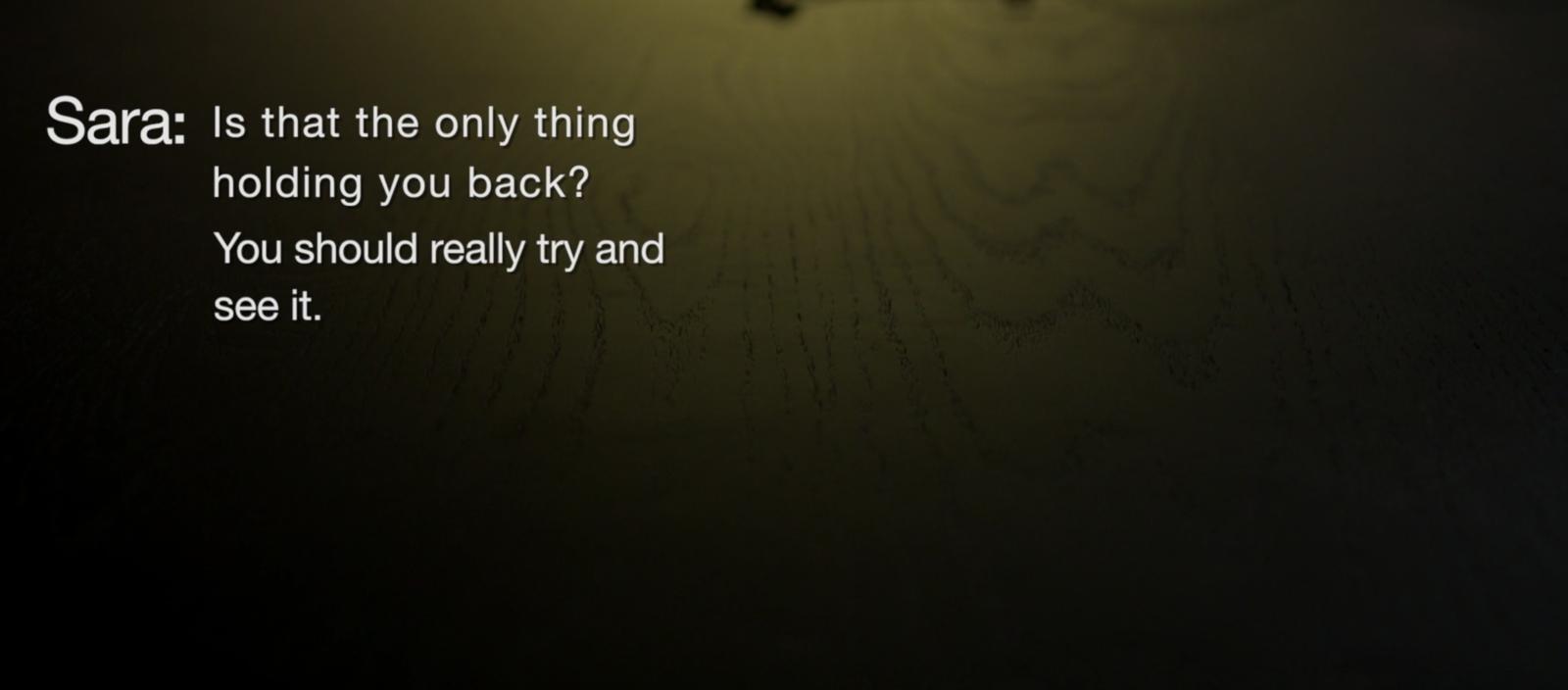 WRONG. These dummies went to the house.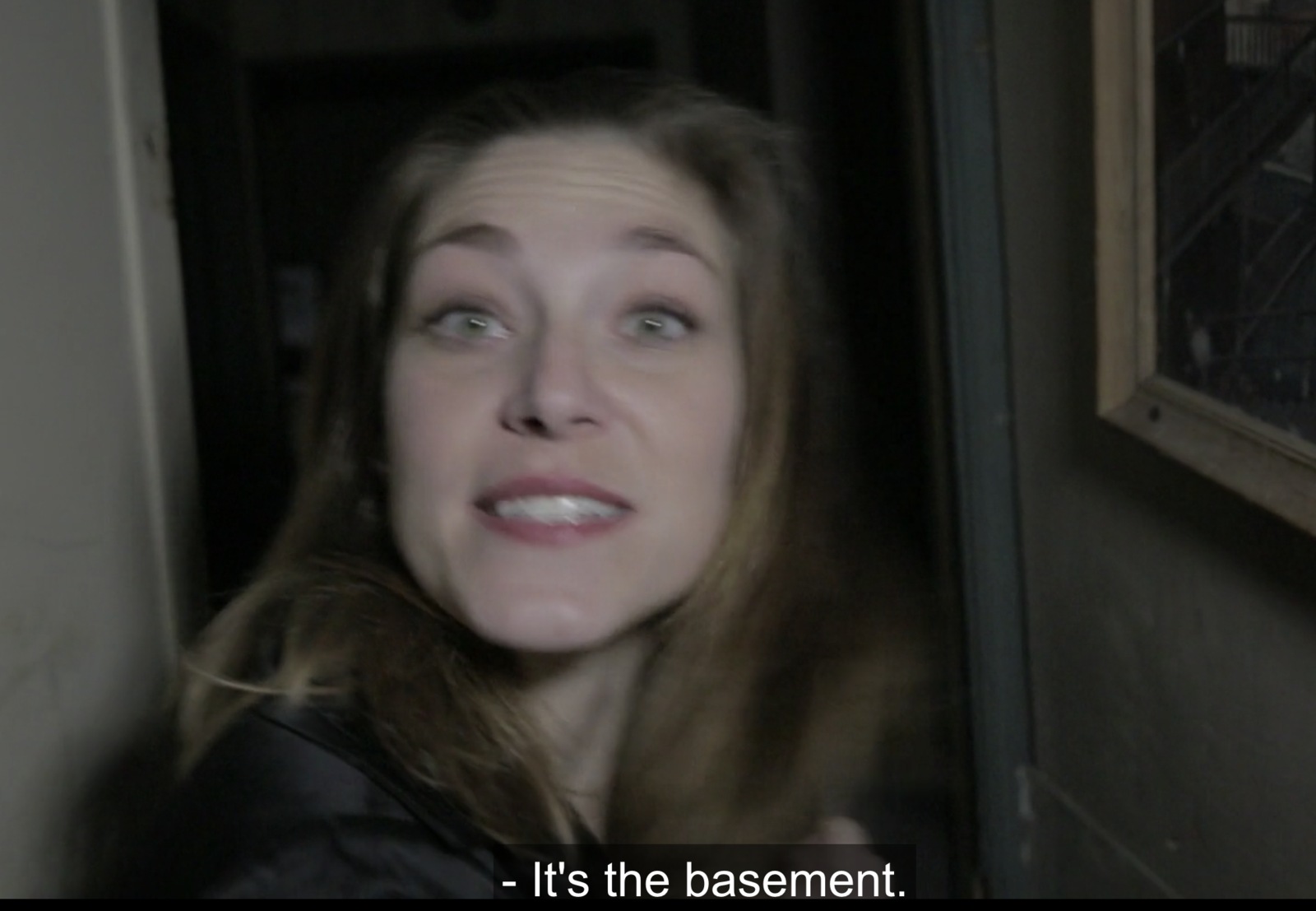 Famous last words?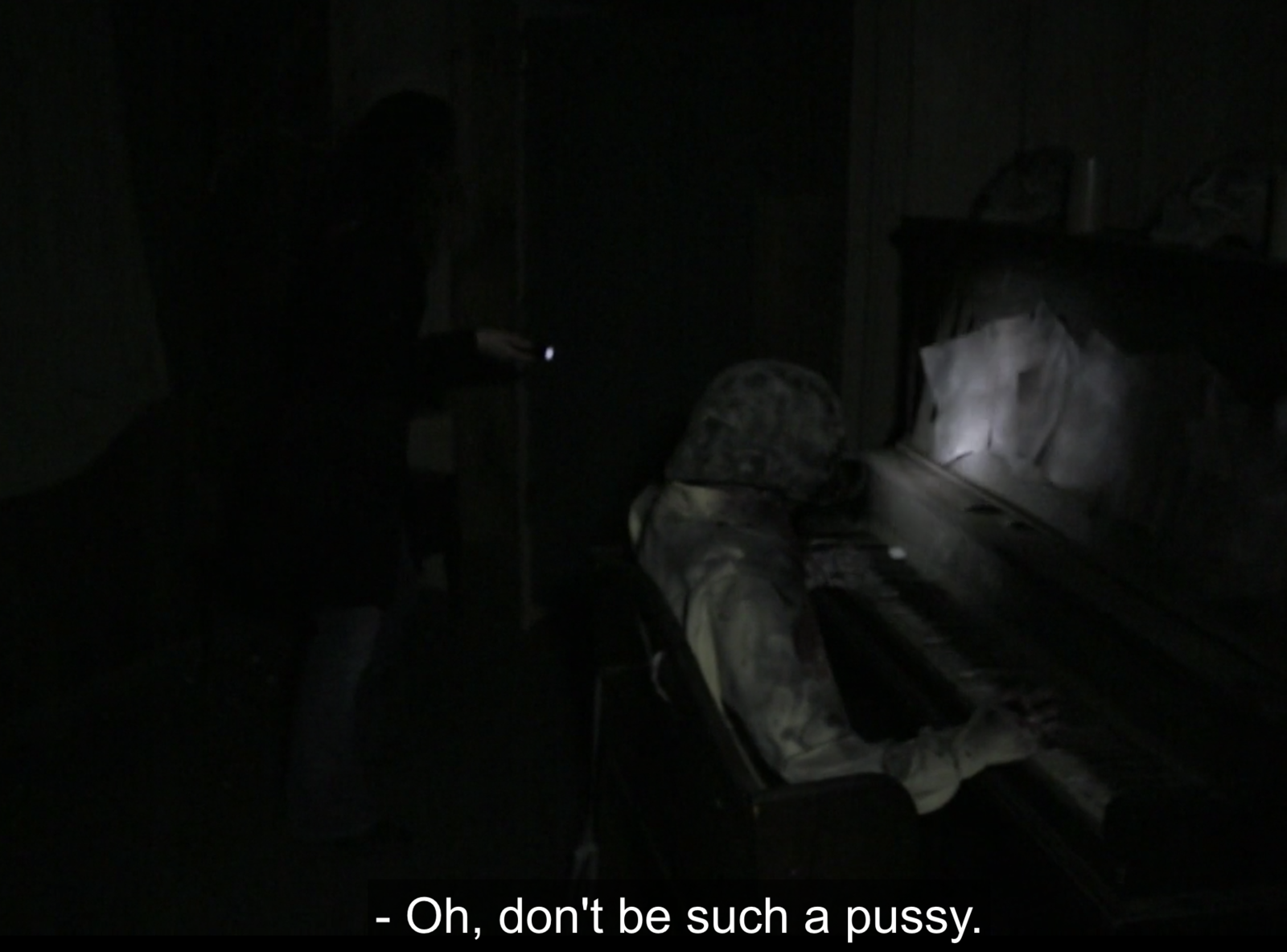 "Don't fucking go in there," sums up what I've spent 92% of this movie thinking.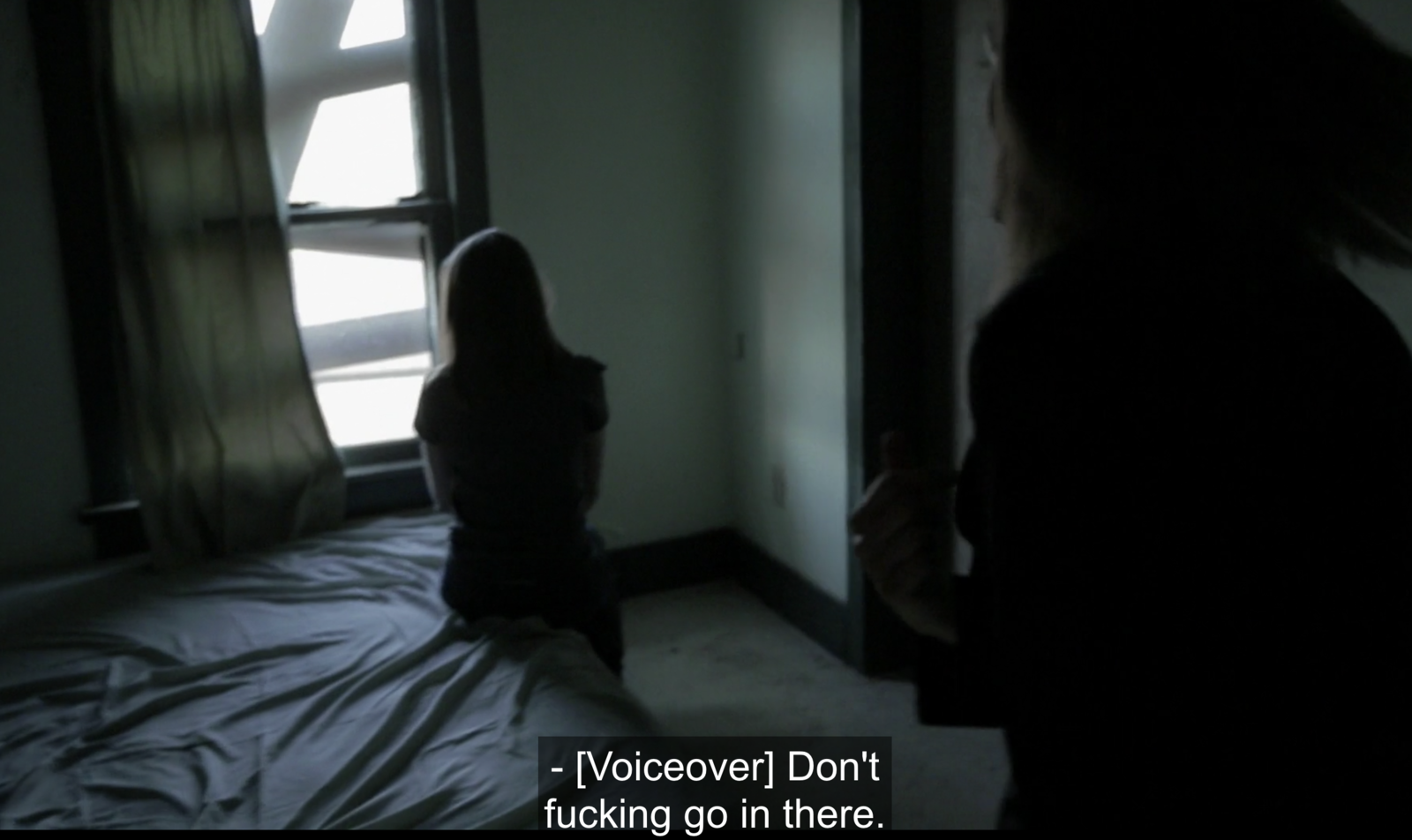 Oh, now you suggest leaving?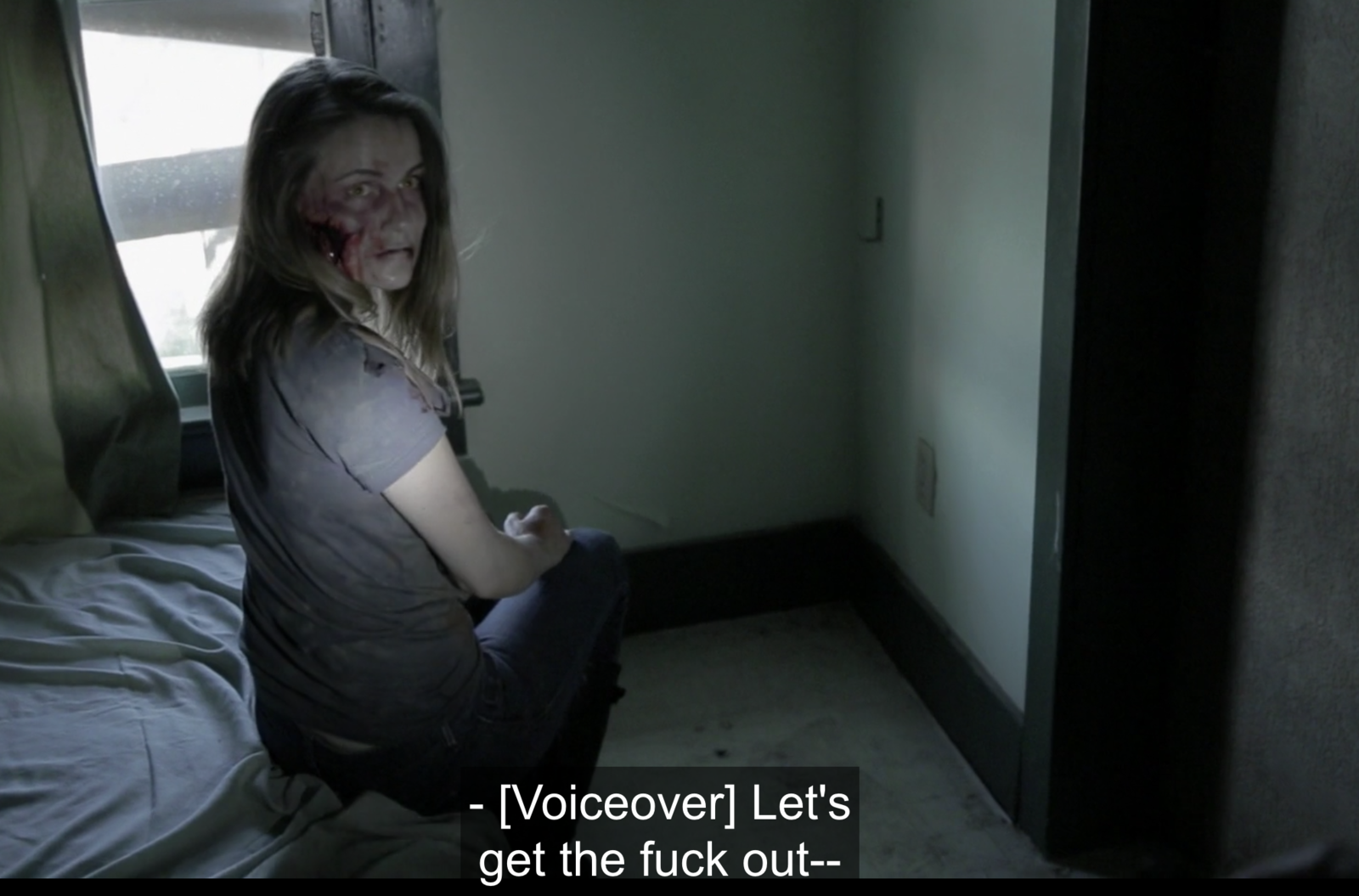 FINAL THOUGHTS: