Have you ever heard of the Alignment System? It stems from Dungeons & Dragons, and in short, it's a chart that categorizes one's ethics and morals.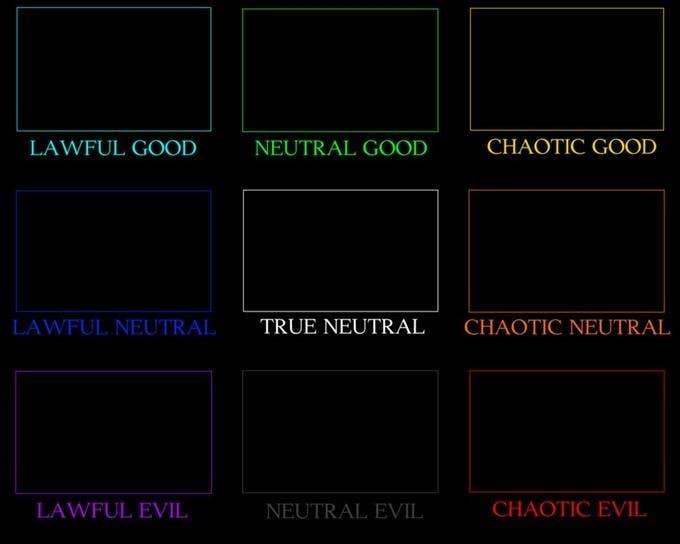 Usually it's done with fictional characters or whatever (here are some examples below), but today you and everyone you know can find out their own alignment!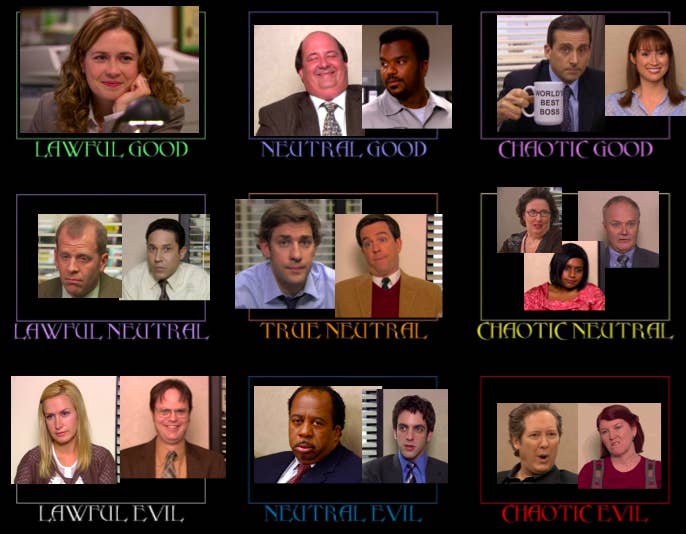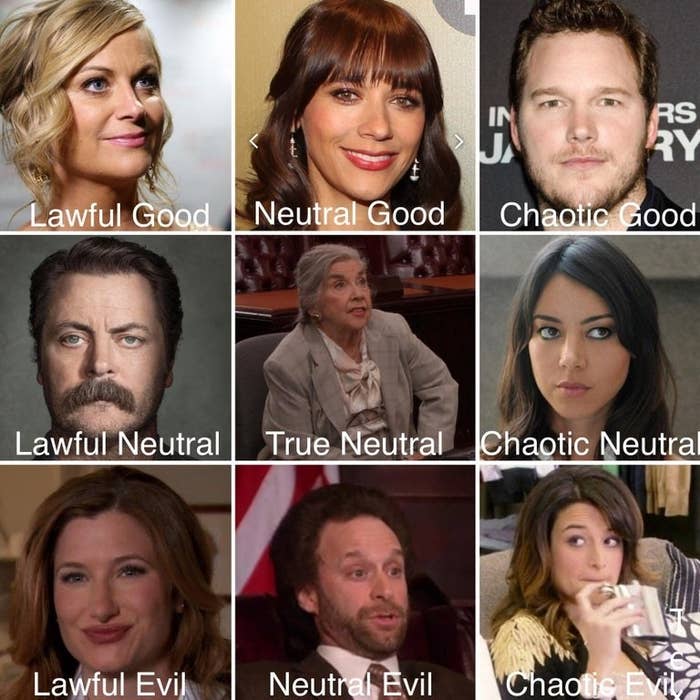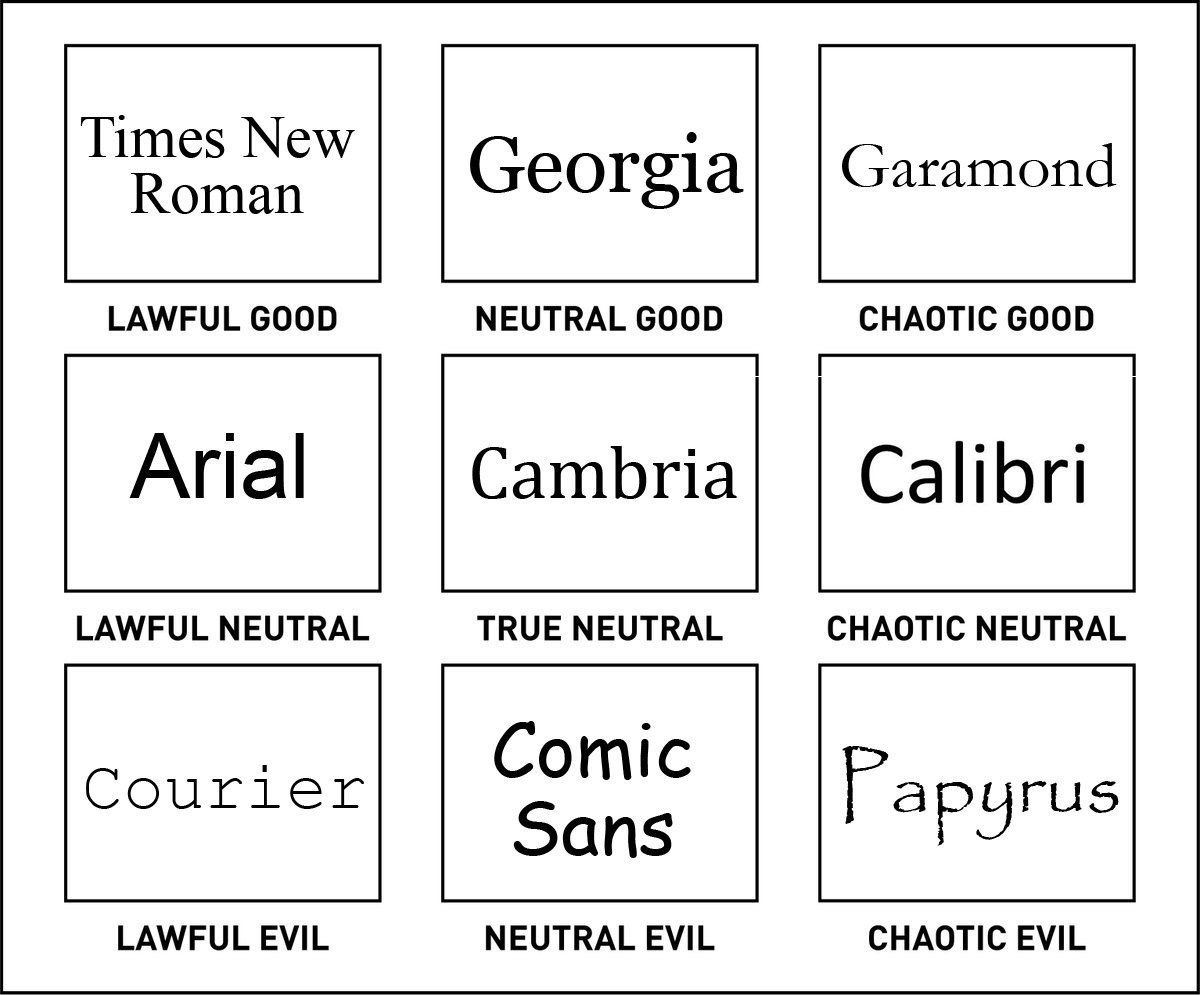 OK, time to find out where YOU align. Ready? Let's do this.