1.
That time Bubbles saved a squirrel and explained why she thought it was a girl.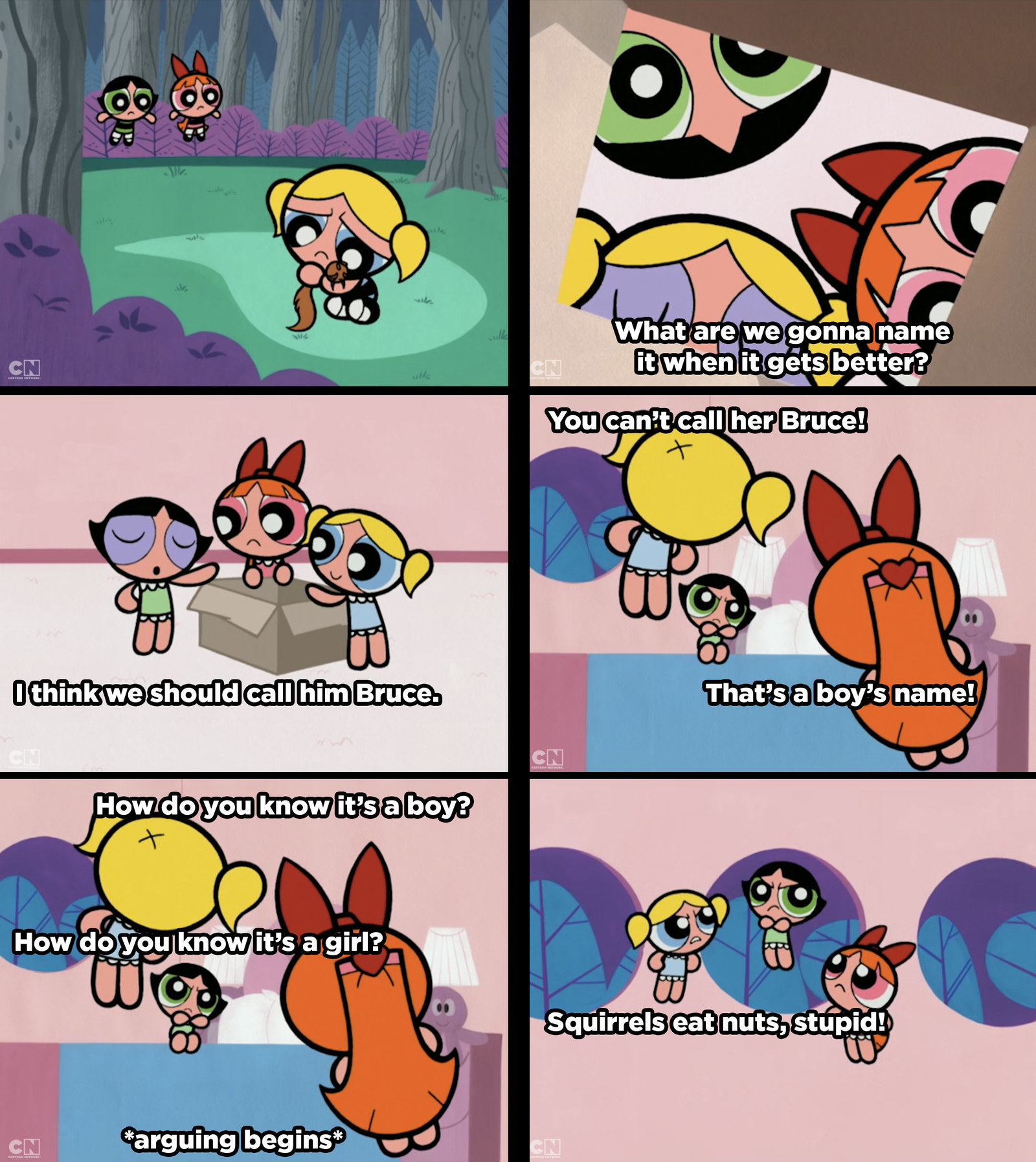 2.
When Buttercup slipped condoms in the Professor's jacket pocket as the girls helped get him ready for his date.
3.
That time Sedusa pretended to be Sara Bellum and flirted with the Mayor by sharpening his pencil and it looked like this: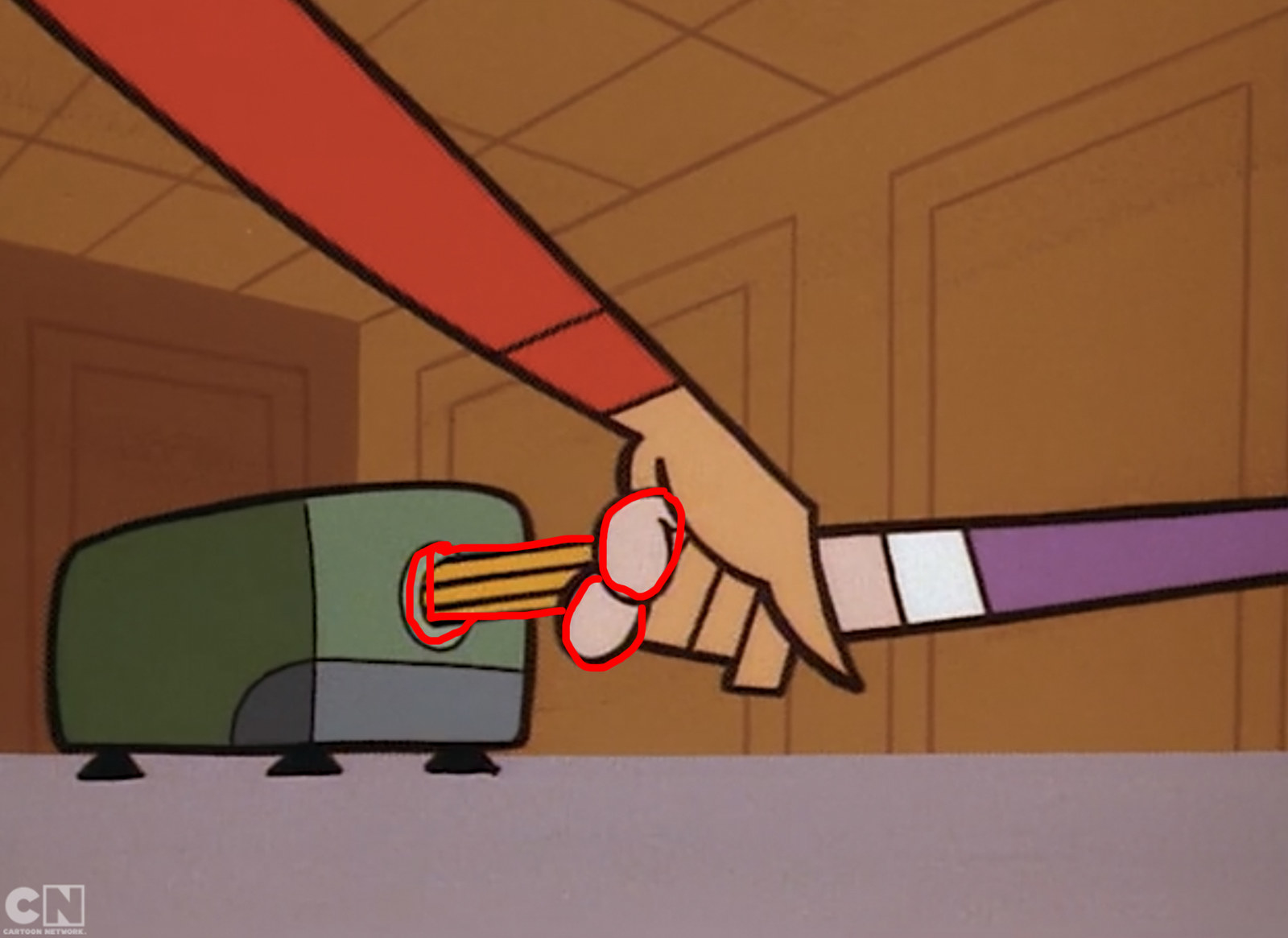 4.
When the Mayor decided he wanted to have a conjugal visit with Sedusa.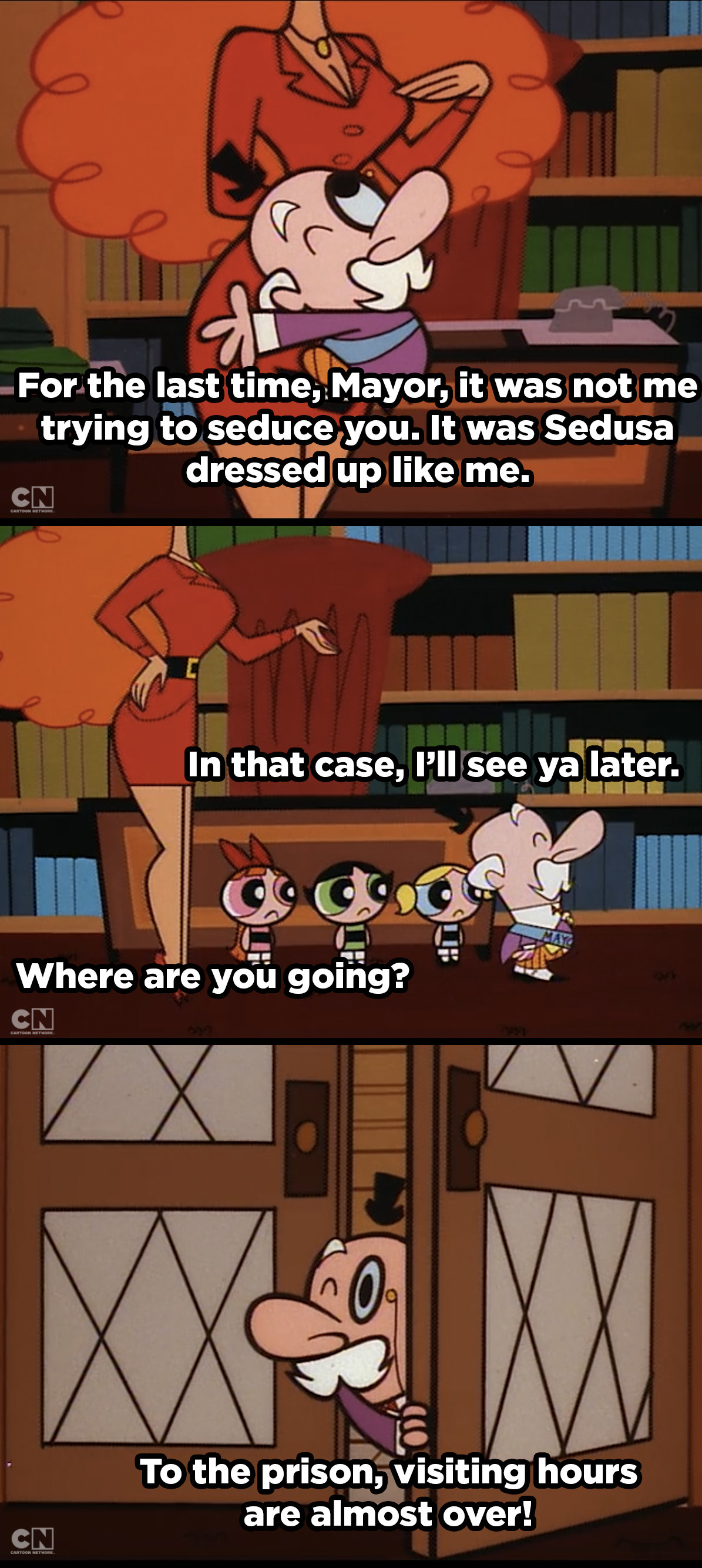 5.
When Sara Bellum suggested the girls use their aesthetic assets to defeat the Rowdyruff Boys.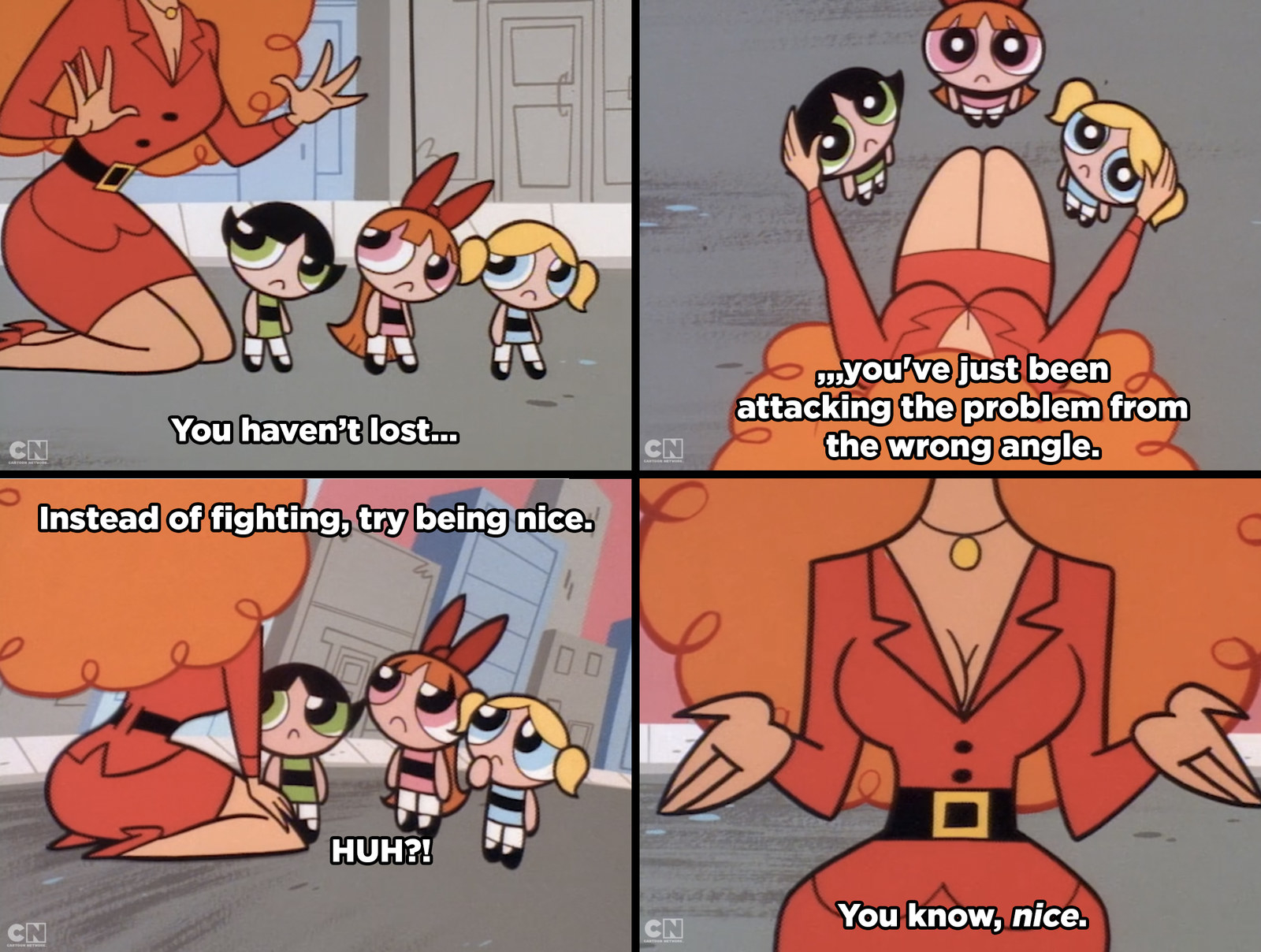 6.
The time Blossom crammed stuffed animals in her shirt to imitate Sara Bellum.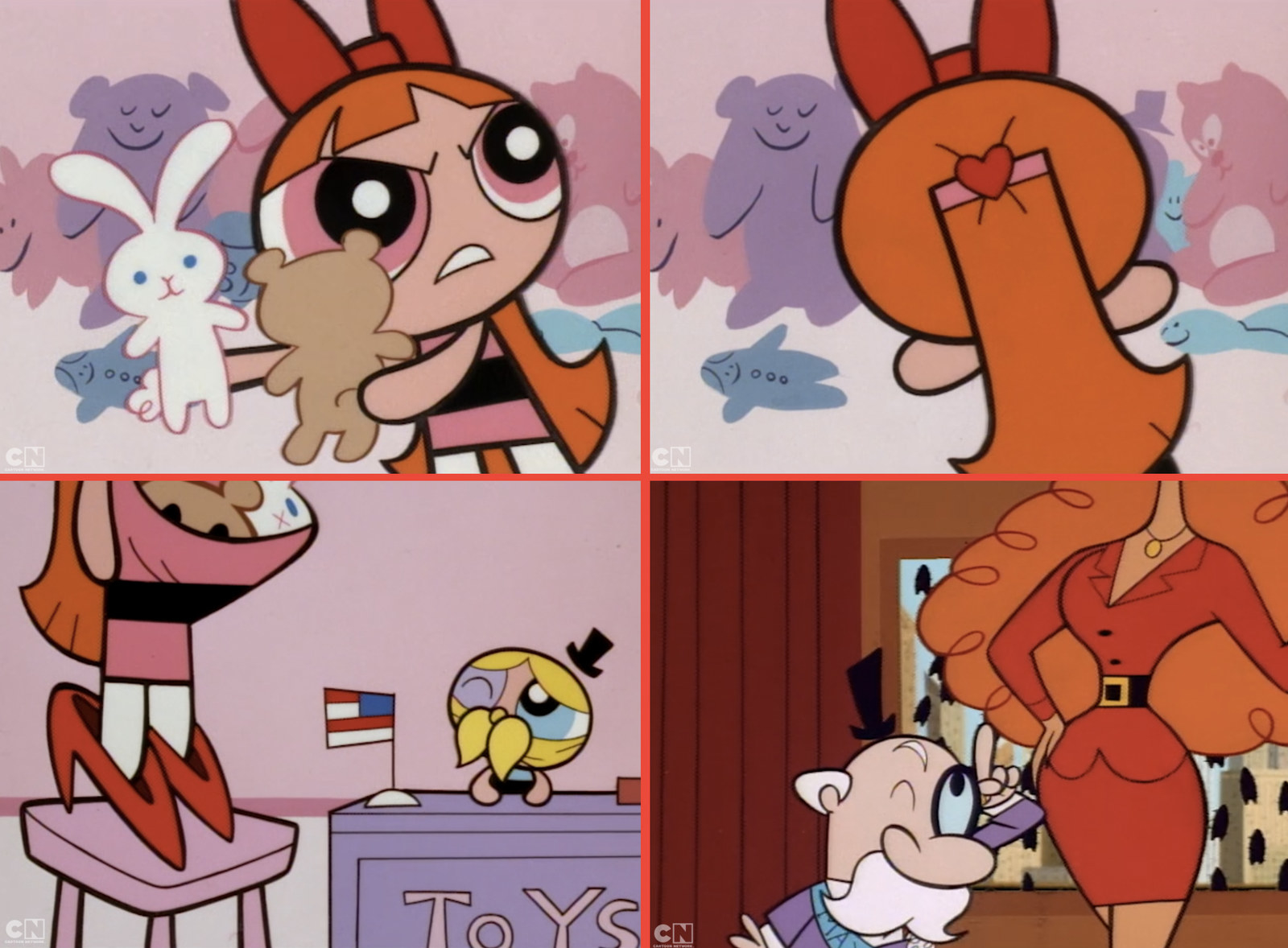 7.
The time they showed Sara Bellum's address and it was 69 Yodelinda Valley. As in "yodel in the valley."
8.
When you found out the Professor's old college friend's name is Dick Hardly.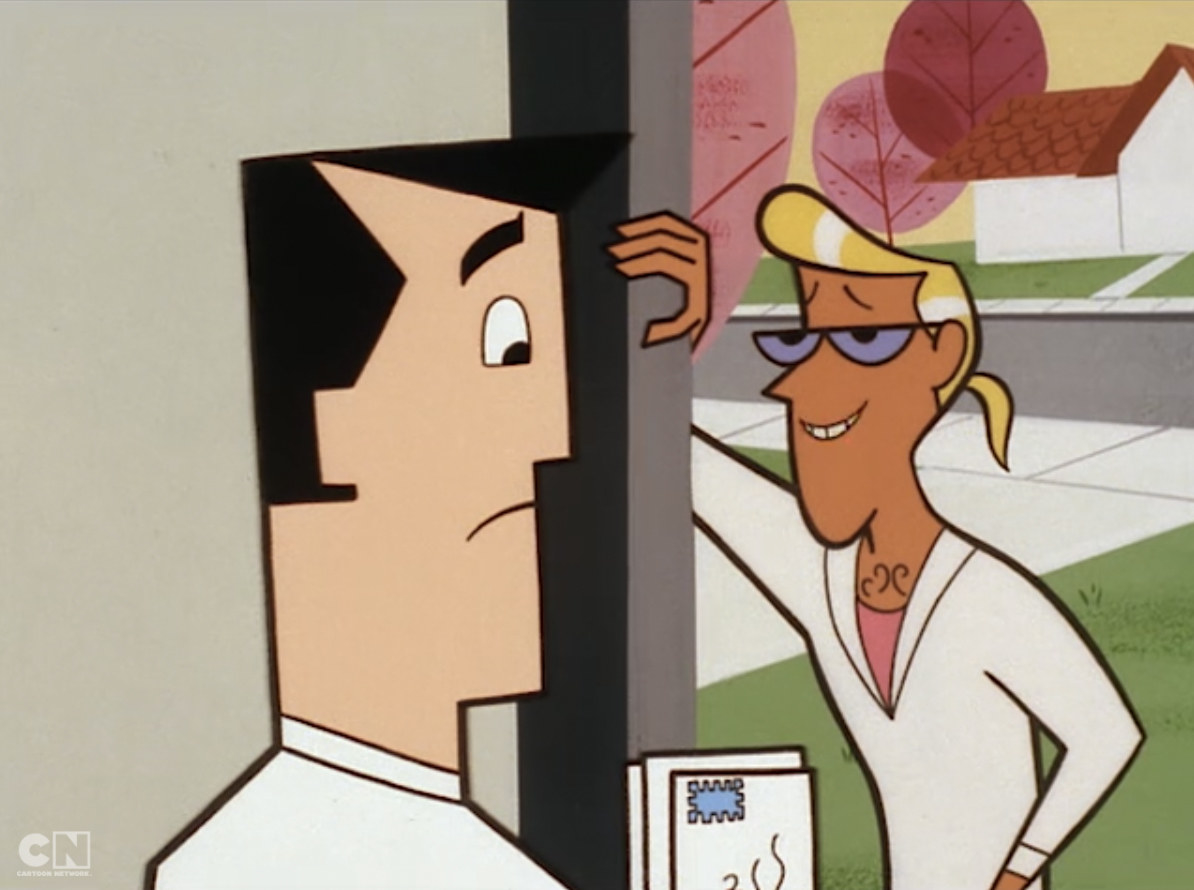 9.
When Dick Hardly created a bunch of Powerpuff Girl replicas and one customer used his as a sex doll.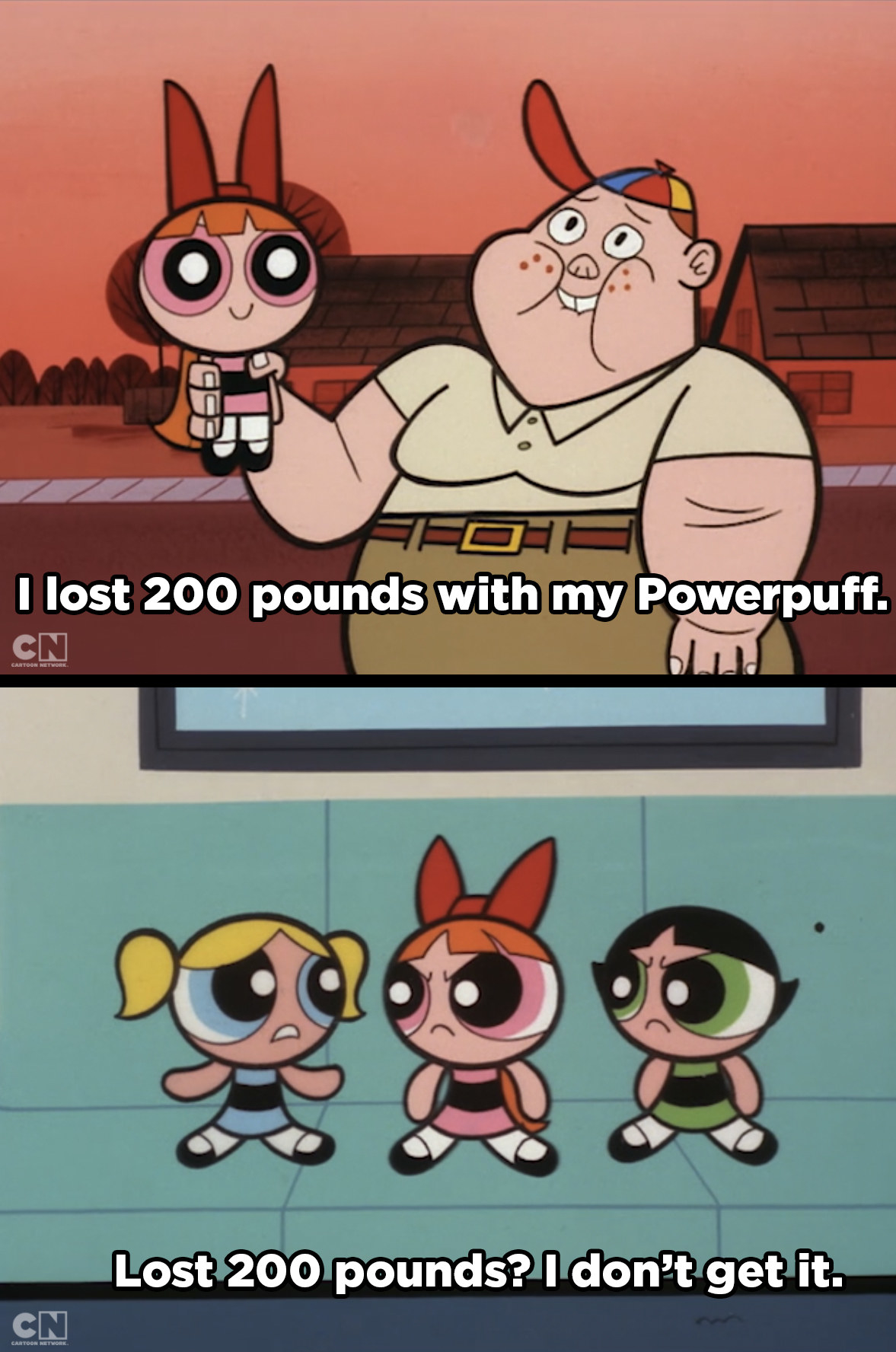 10.
That time Roach Coach fell off a building and his twitching robot hand flipped off the Powerpuff Girls.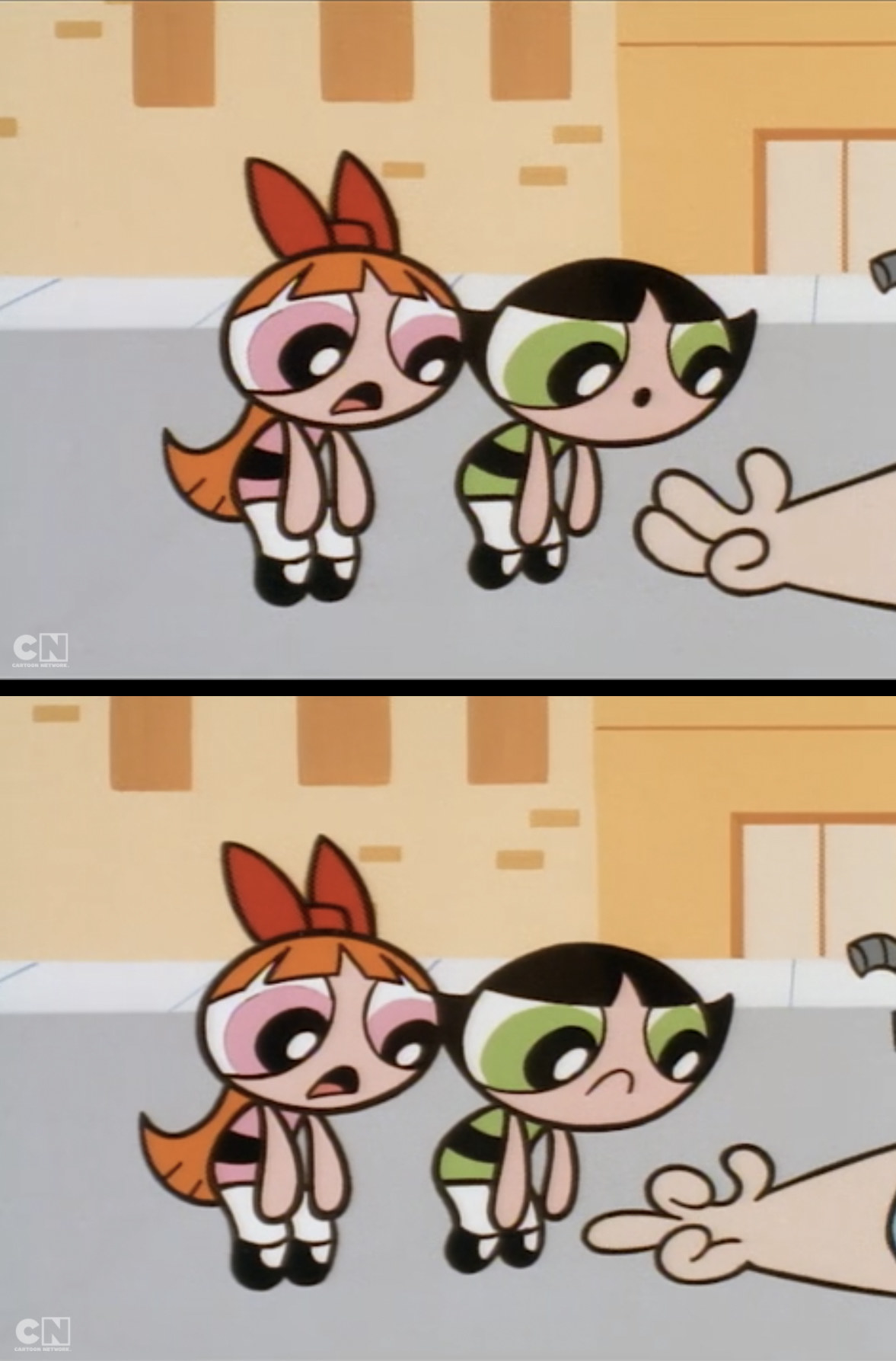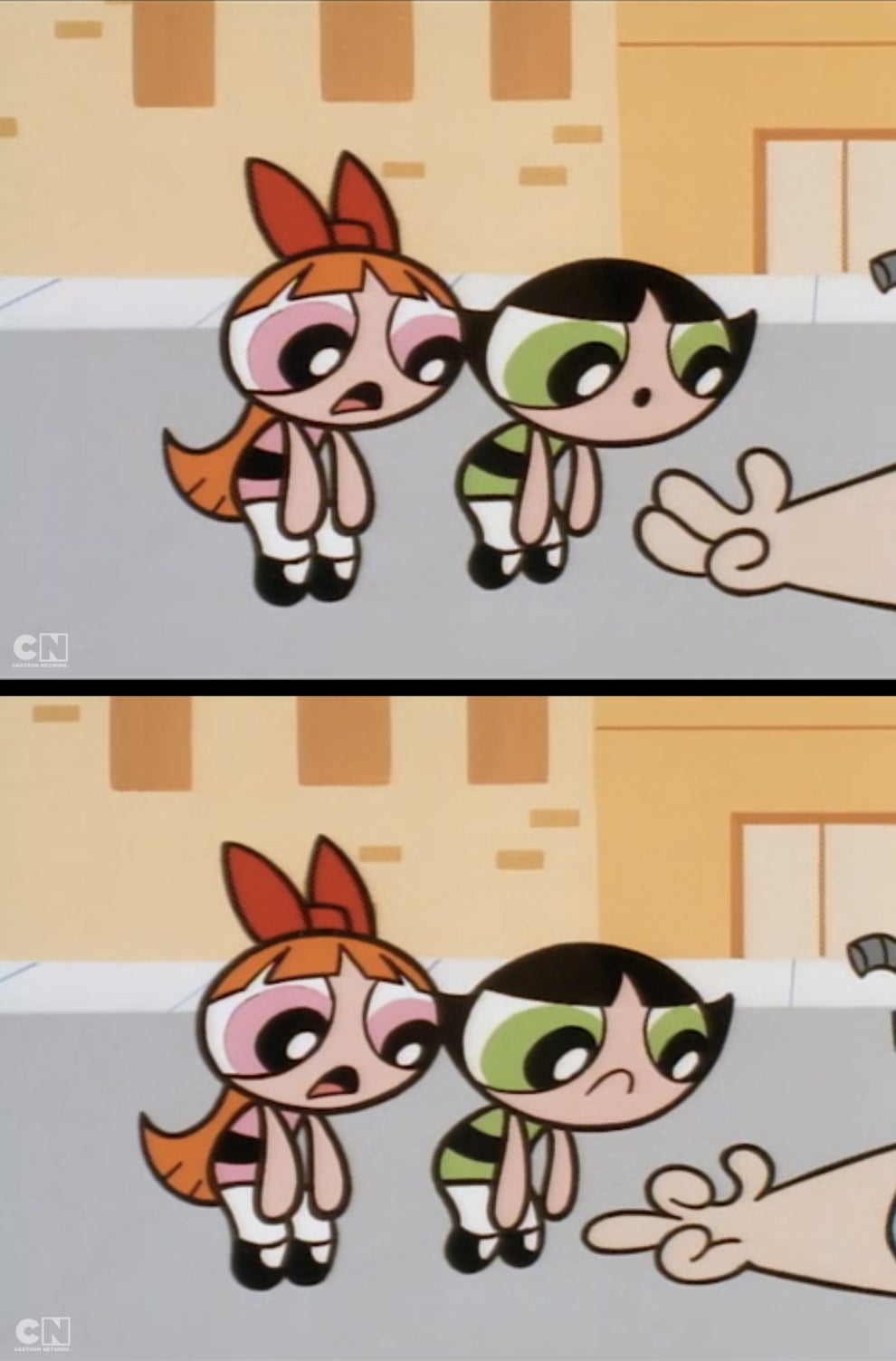 11.
That time the Powerpuff Girls' neighbor knew her parents didn't plan her creation.
12.
The time the Professor almost hooked up with Fuzzy Lumpkins.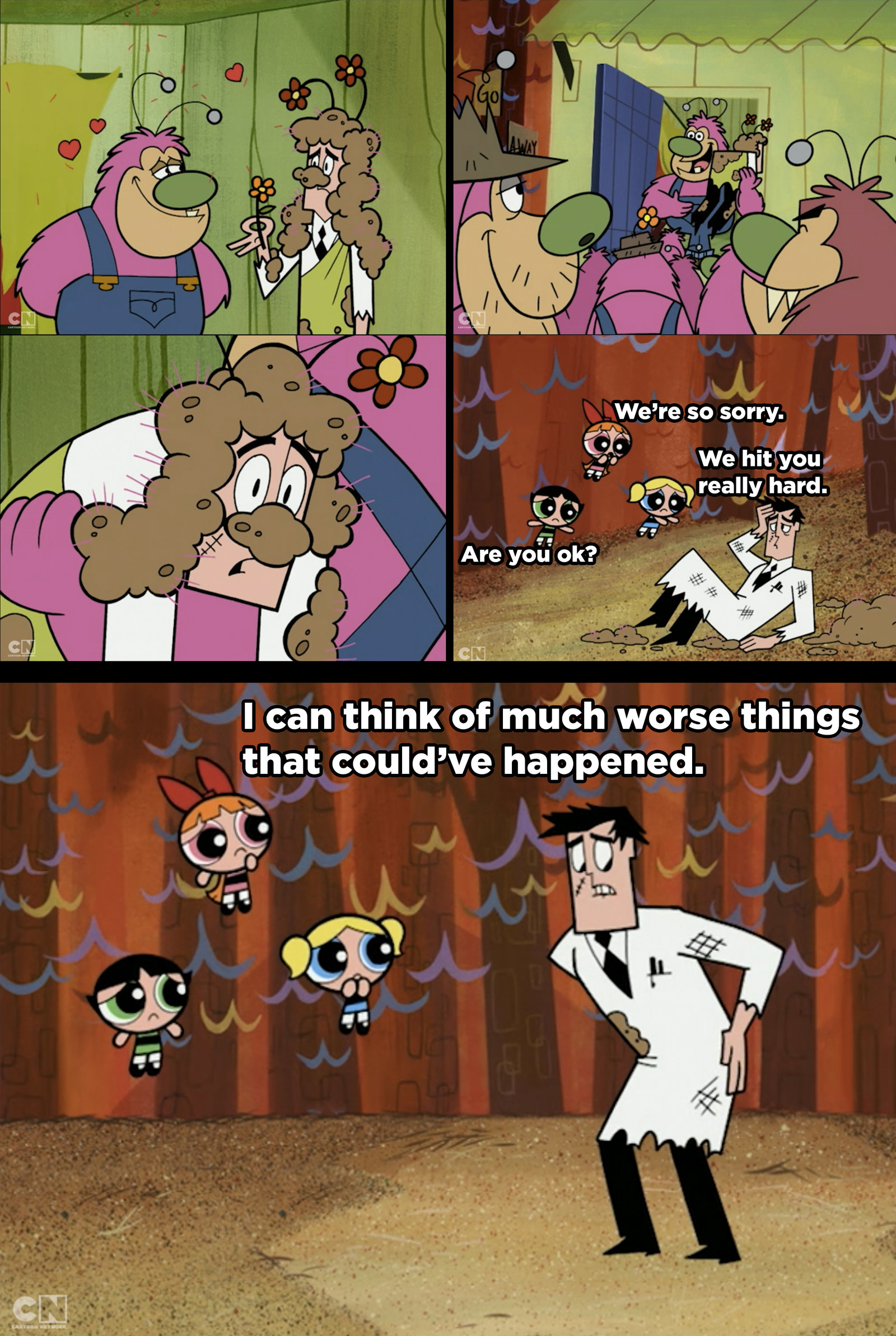 13.
When Fuzzy Lumpkins got busy with the pile of mud that was attached to the Professor.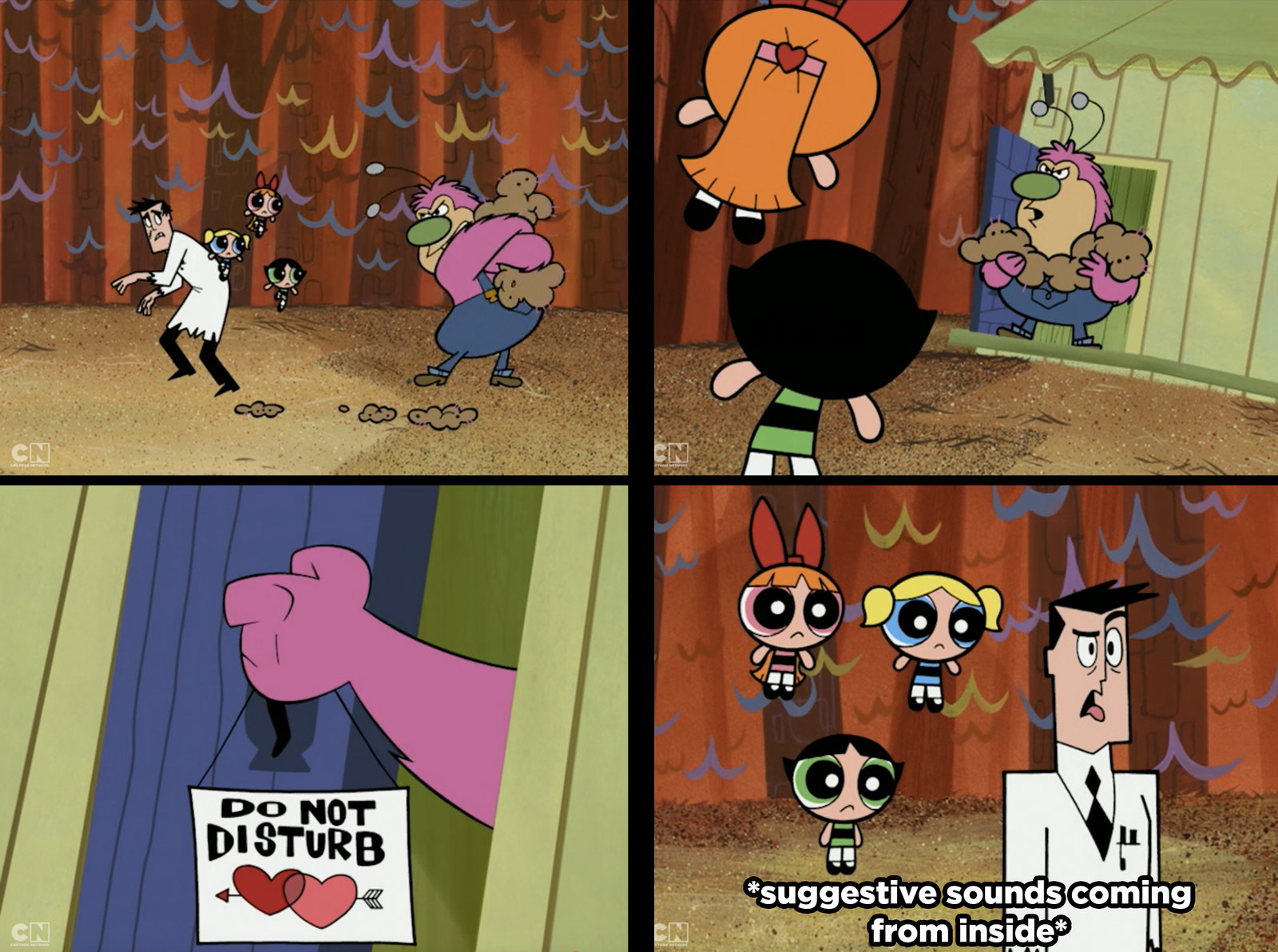 14.
When the Powerpuff Girls promo commercial had a body development joke.
15.
This drawing of some kid's angry, alcoholic father holding a bottle of booze in the classroom.
16.
And finally, without context, the time Buttercup said this sentence: