1.
When he broke down his #1 album in less than 7 minutes:
2.
When he released the ultra hot video for his first single Propuesta Indecente (Indecent Proposal) and it got over 500 million views on YouTube: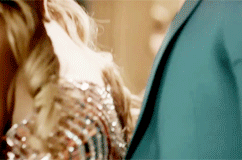 3.
When the album's second single, Odio (Hate), featuring Drake went viral:
4.
When he announced his tour and drove his fans completely nuts:
5.
When he was very much a part of People En Español's 50 Most Beautiful People list:
6.
When the June/July issue of Latina Magazine proved why:
7.
When he sold out at Yankees Stadium twice, then met #2:
8.
When Rolling Stone gave their stamp of approval:
9.
When he released the single, Eres Mia and it shot to #1:
11.
When award season rolled around and the nominations had no end:
13.
Then became homies with The President:
14.
When his ALS Ice Bucket Challenge was everythinggg:
15.
When Vin Diesel announced his big screen debut:
16.
When he stole everyone's hearts during The Tonight Show with Jimmy Fallon:
17.
and at Macy's Thanksgiving Day Parade:
18.
Finally, every time he showed his fans overwhelming gratitude:
Congrats to the King of Bachata!