We hope you love the products we recommend! All of them were independently selected by our editors. Some may have been sent as samples, but all opinions and reviews are our own. Just so you know, BuzzFeed may collect a share of sales or other compensation from the links on this page if you decide to shop from them. Oh, and FYI — prices are accurate and items in stock as of time of publication.
I got my last bed secondhand on Craigslist because I was broke. I had no clue how to put it together because the previous owners threw away the instruction manual 🤡. So, I had to call a TaskRabbit to assemble the bed. Spending money and being at the mercy of men are quite literally the bane of my existence. I was tired of heavy, expensive beds that are notoriously hard to assemble alone.
Then I fell in love with the idea of a no-tool-assembly platform bed ($695+ from Thuma) that could make me more self-sufficient. Unlike most beds, it's made of handcrafted, repurposed wood, includes a headboard, and only requires two hand-tightened screws.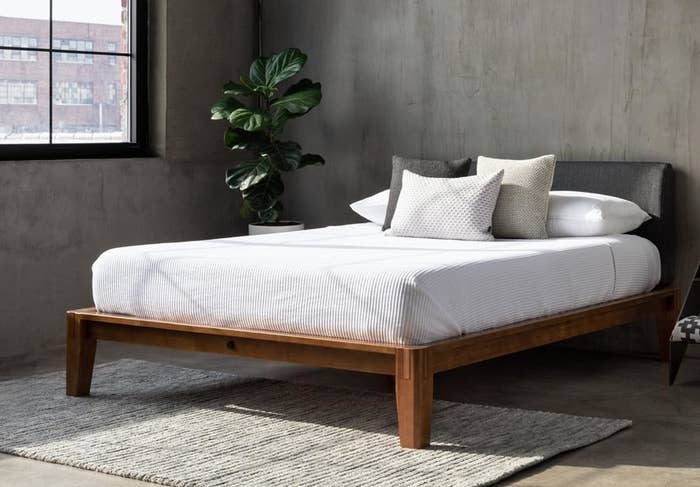 At first I was thrown off by the price. When I considered all of the money I'd have to spend paying TaskRabbits to assemble a cheaper bed that didn't travel well — and wouldn't last, since I rent — the cost of the Thuma Bed seemed reasonable.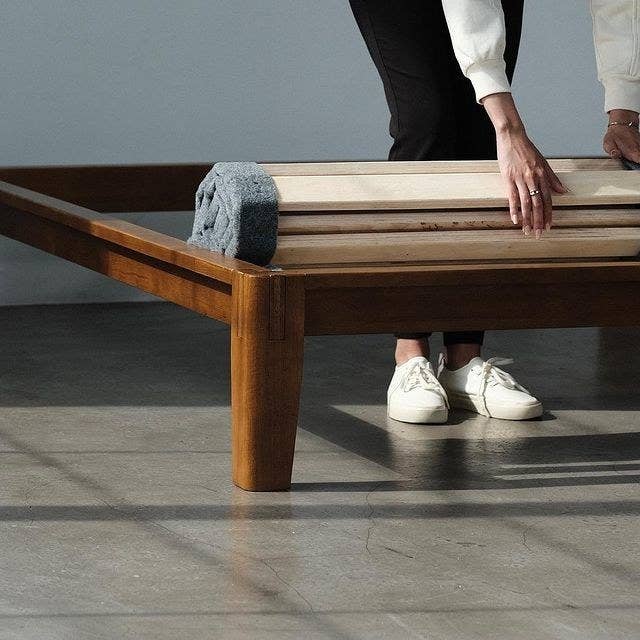 My bed arrived in three long packages. The heaviest package had the frame and the lightest one held the pillow board. I was so exhausted from the workday, I almost assembled the bed later...but for $1K, I should be able to build this bed with my remaining brain cell.
The entire assembly process took no longer than 20 minutes. It was all pretty intuitive, but I I read the instructions to make sure I didn't break anything. If you've ever played with Lincoln Logs, you can put together a Thuma Bed.
I've had The Bed for six months and it hasn't given me any problems. It's simply stunning. My mattress doesn't slide around and the frame hasn't made a single sound. Even my movers said it was the best bed they'd ever encountered.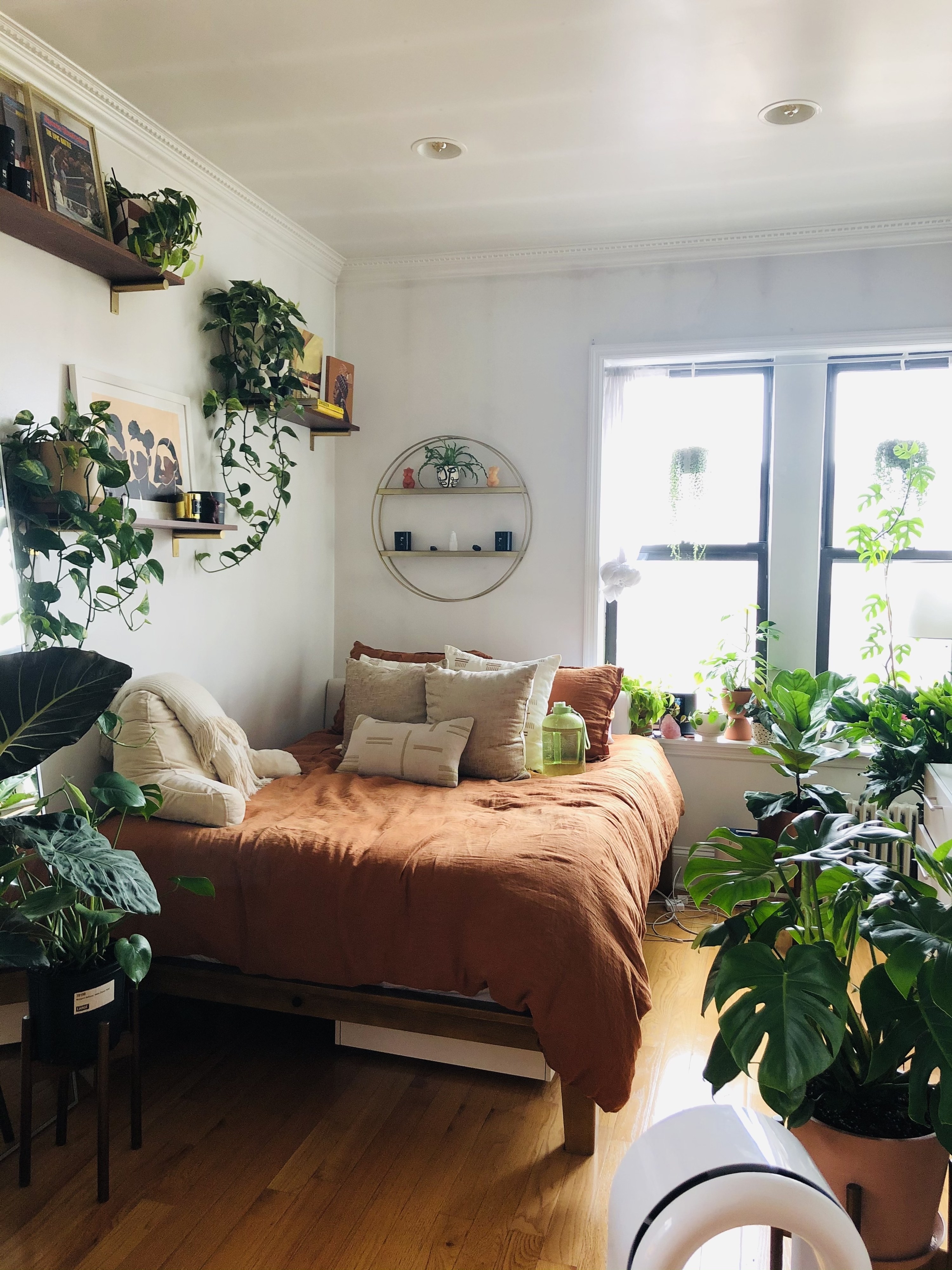 I have a bad habit of working in bed. Fortunately, The Sleeve holds my laptop so it won't fall and break. Thuma also sells accessories like The Nightstand, Side Table, and Tray to improve your bedroom experience.
If that's not enough, the frame has 9 inches of under-bed clearance space that I love to use for extra storage. I have two wooden rolling drawers that store hair products and bed linens.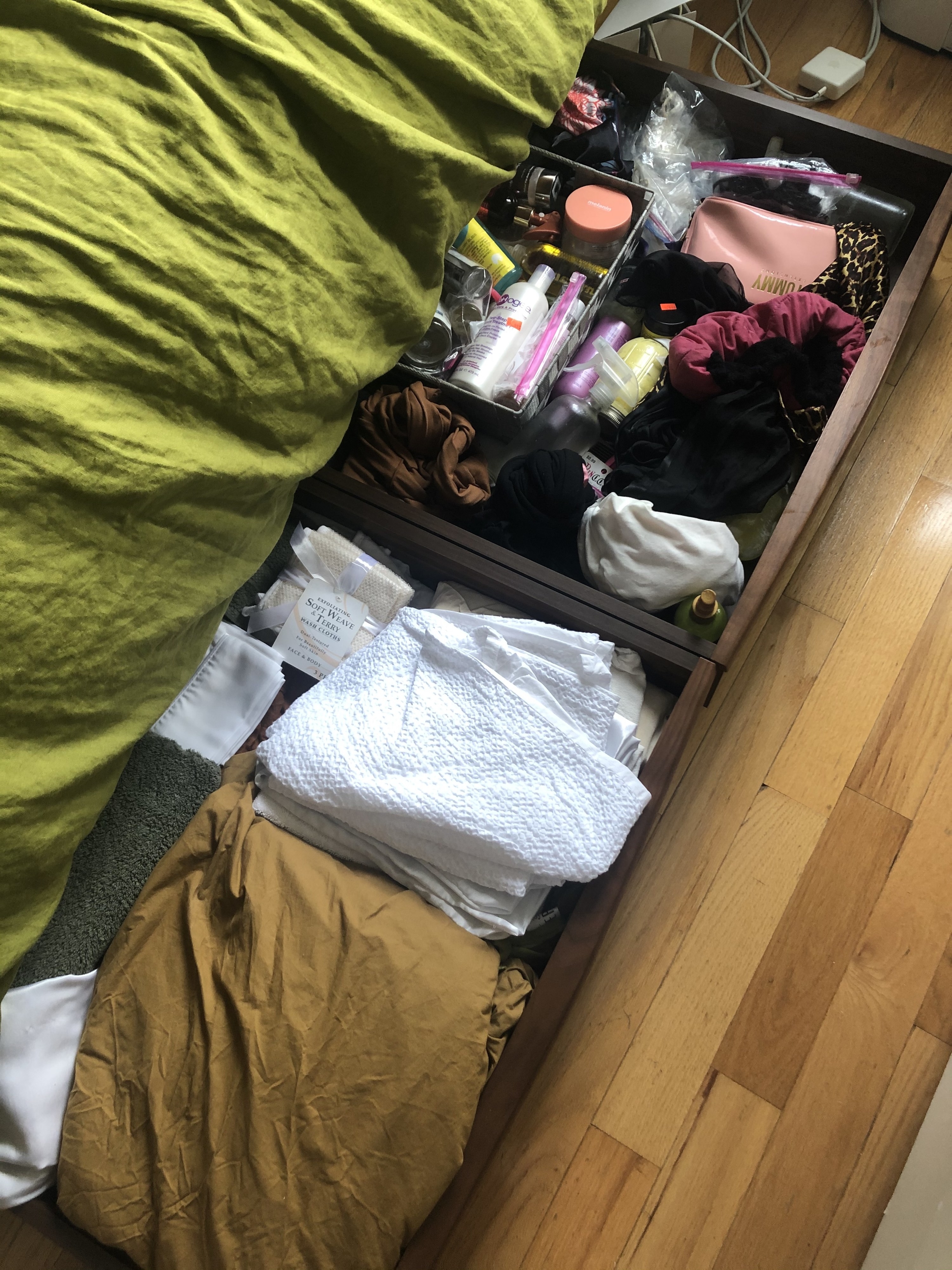 People ask me about this bed all the time. It's gorgeous, simple, and easy. What more can you ask for? Maybe a bag to carry it in. Get it from Thuma for $695+ (available in sizes twin–king and in two wood colors and pillow board colors).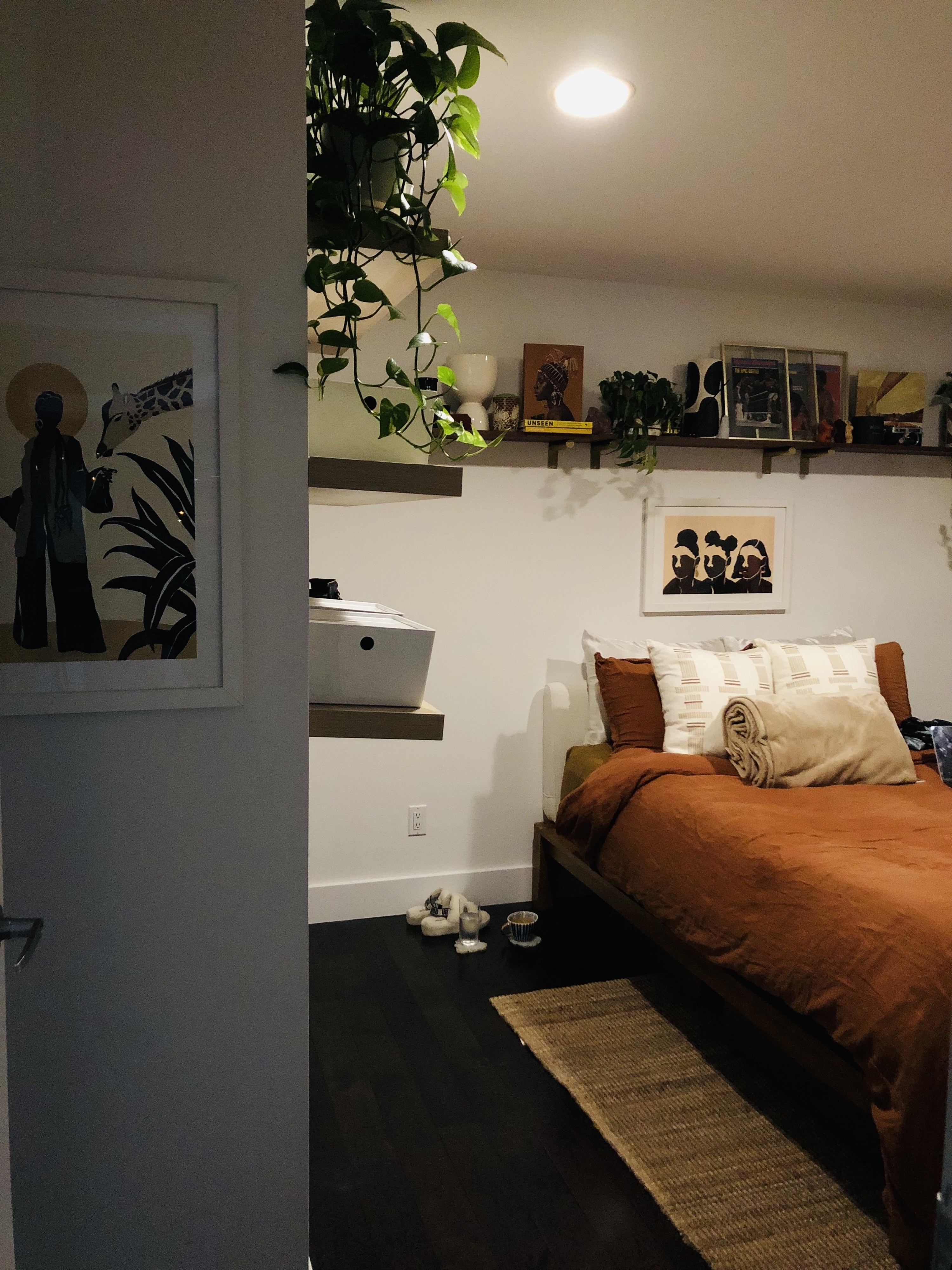 Reviews have been edited for length and/or clarity.