These Healthy Turkey Meatloaf Cups Are Perfect For Meal Prep
Perfect for packed work lunches. Oh, and there's cheese involved.

Literally there is nothing I'd rather do on a Sunday than hang out in my kitchen cycling sheet tray after sheet tray of meat, vegetables, and various ~snacks~ into and out of my oven.
And, the feeling of knowing that you have a fridge full of food that you love, neatly organized in tupperware? PRICELESS.
That said, I get that some people might get same of the same old "meat and vegetables" routine, week after week.
The solution to meal prep fatigue? CHEESE.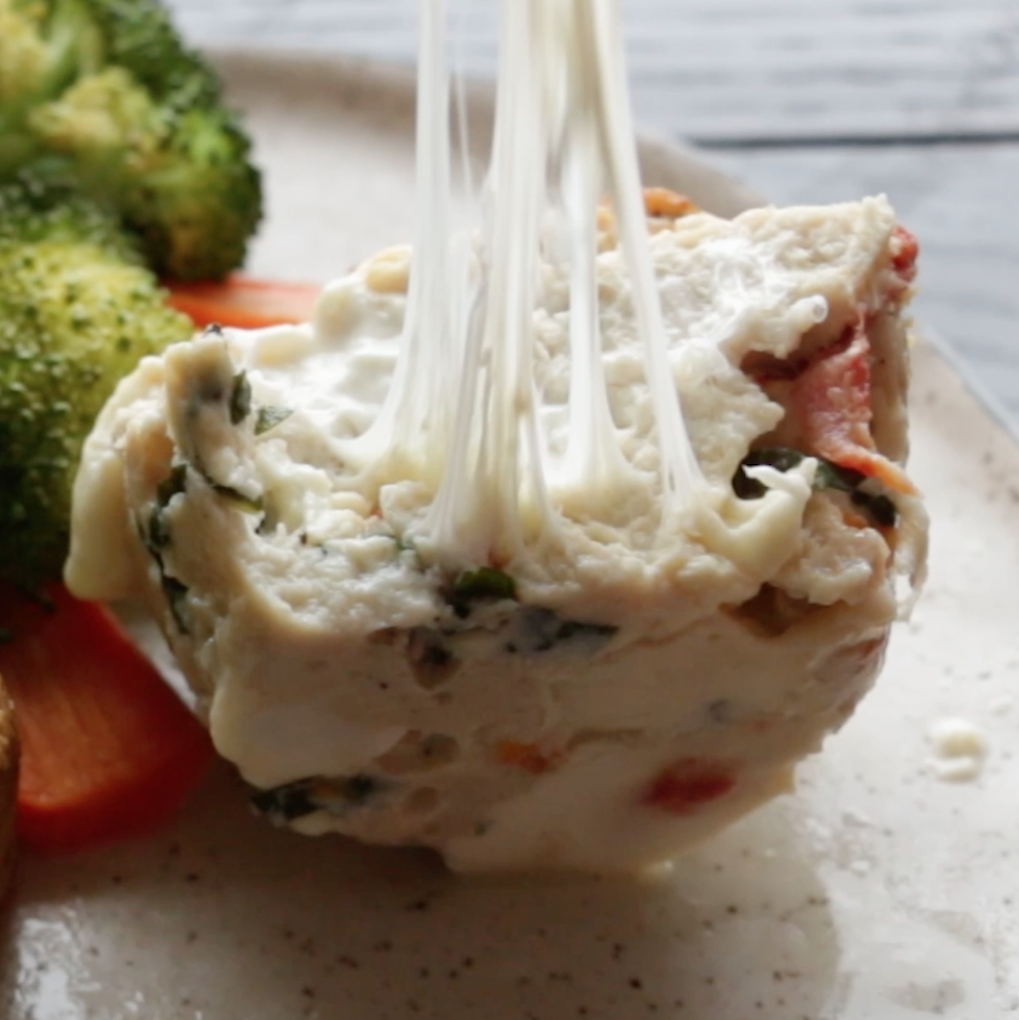 These turkey meatloaf cups are full of protein, but they have just enough mozzarella to keep things interesting. And, they're SO EASY!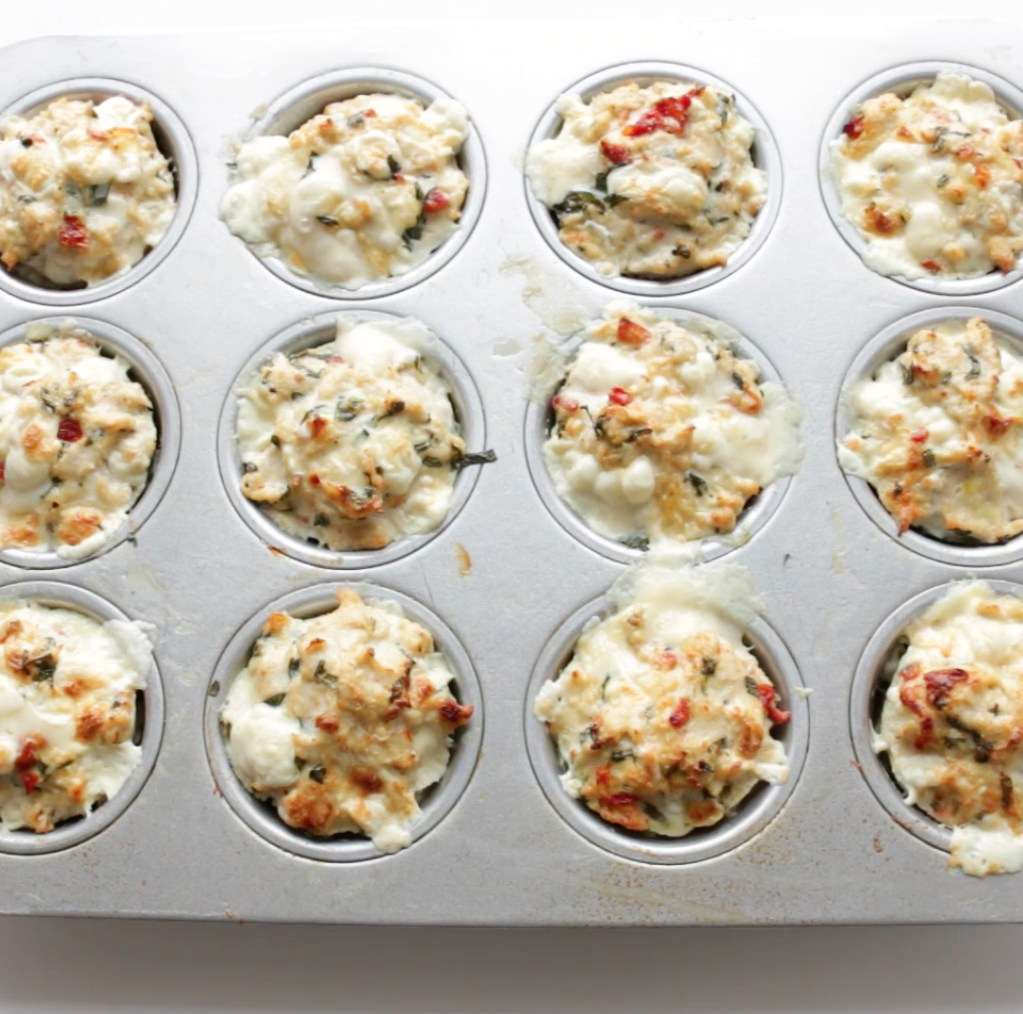 They're great as part of a healthy (and KID FRIENDLY!) dinner, but they're also the perfect make-ahead lunch option.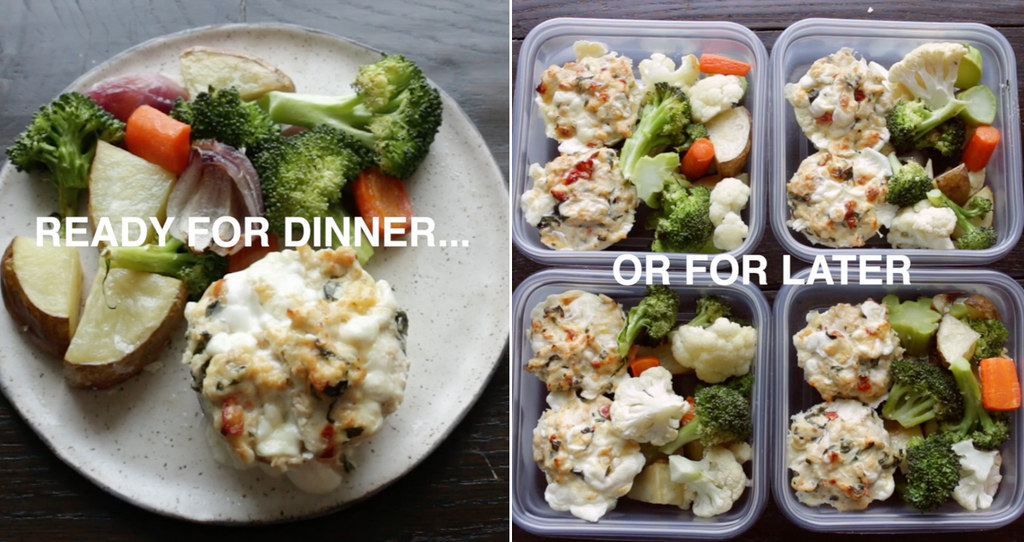 Make-Ahead Turkey Caprese Meatloaf Cups
Makes 12 mini meatloaves
These mini meatloaf cups are packed with protein and great for weekday lunches. We like to put ours in an airtight container with roasted vegetables, then just reheat everything at lunchtime!

INGREDIENTS
1 large egg
2 pounds ground turkey breast
1/3 cup sun-dried tomatoes, drained and chopped
1/4 cup fresh basil leaves, chopped
6 ounces fresh mozzarella, shredded
½ teaspoon garlic powder
Salt and pepper, to taste

PREPARATION
1. Preheat oven to 400°F.
2. Beat the egg in a large mixing bowl. Add the remaining ingredients and mix everything together with your hands until evenly combined.
3. Grease a 12-cup muffin tin and divide the turkey mixture among the muffin cups, tightly pressing the mixture in. Bake in the preheated oven until the turkey is cooked through, 25 to 30 minutes.
4. Cool the meatloaves completely, then store them in an airtight container in the fridge for up to 5 days.