Tell Us Which Of These 5 BuzzFeed Burgers Is Your Favorite
Our neighbors at The Ainsworth are putting a BuzzFeed Burger on the menu, and we need your help deciding what it's going to be!
by
,
Here's the deal: Everybody loves burgers. Burgers are awesome.
And, it turns out, a lot of people seem to really like BuzzFeed, too :)
So, when the BuzzFeed team moved into our new offices in New York, our neighbors at The Ainsworth asked if they could put a BuzzFeed Burger on their menu, as a way to welcome us to the 'hood.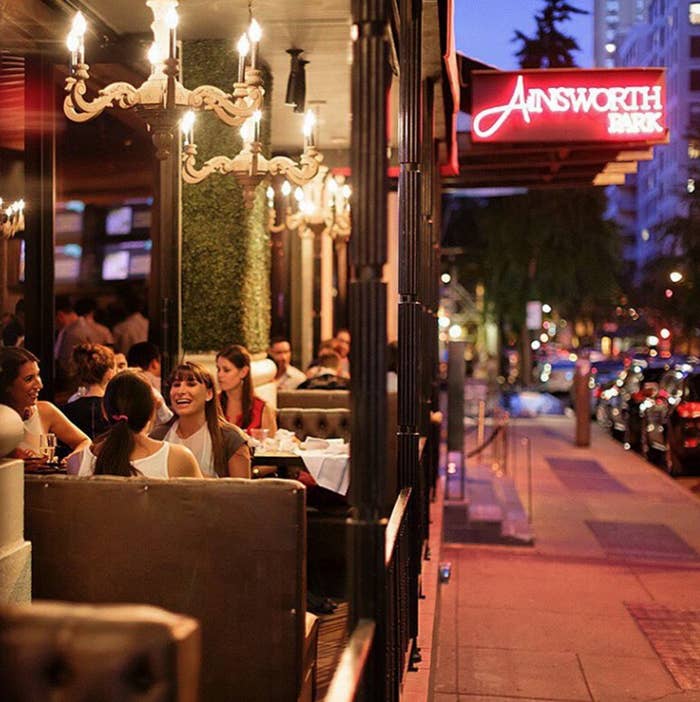 Instead of having our food editors decide on the BuzzFeed Burger, we thought it'd be more fun to let the BuzzFeed Community decide!
So, we came up with five Buzz-worthy burgers, then went to The Ainsworth for a preliminary tasting and photo shoot.
Here are the five burger contenders. Scroll through, DROOL, and vote for your favorite below!
1.
The BACON BOMB BURGER features a bacon lattice topping, plus bits of bacon mixed into the beef patty.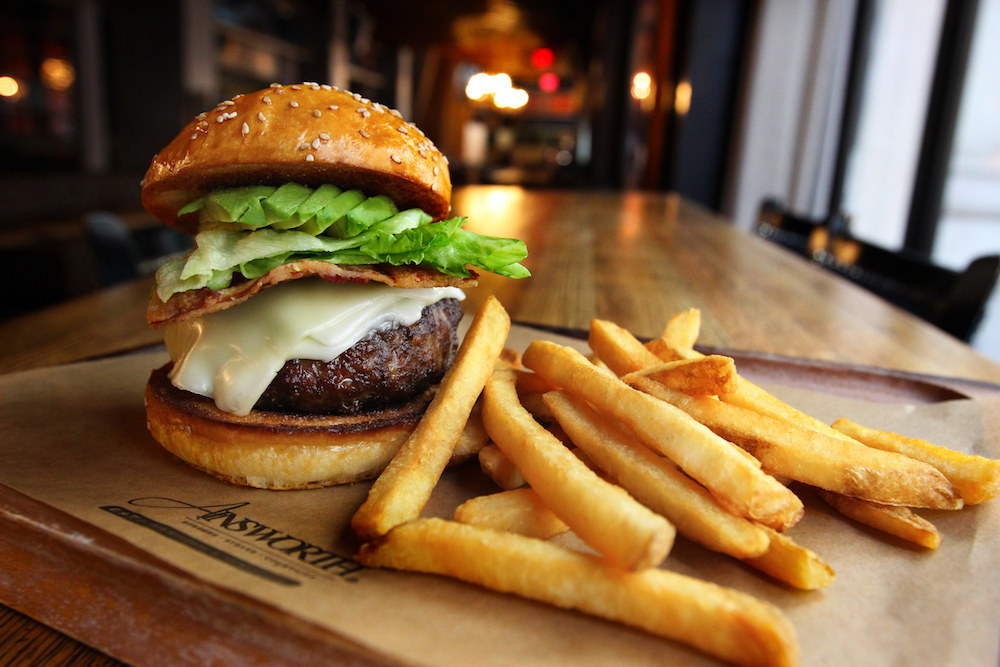 2.
The BREAKFAST BURGER is served between two thick, hearty waffles, and it's got a fried egg, bacon, and cheddar.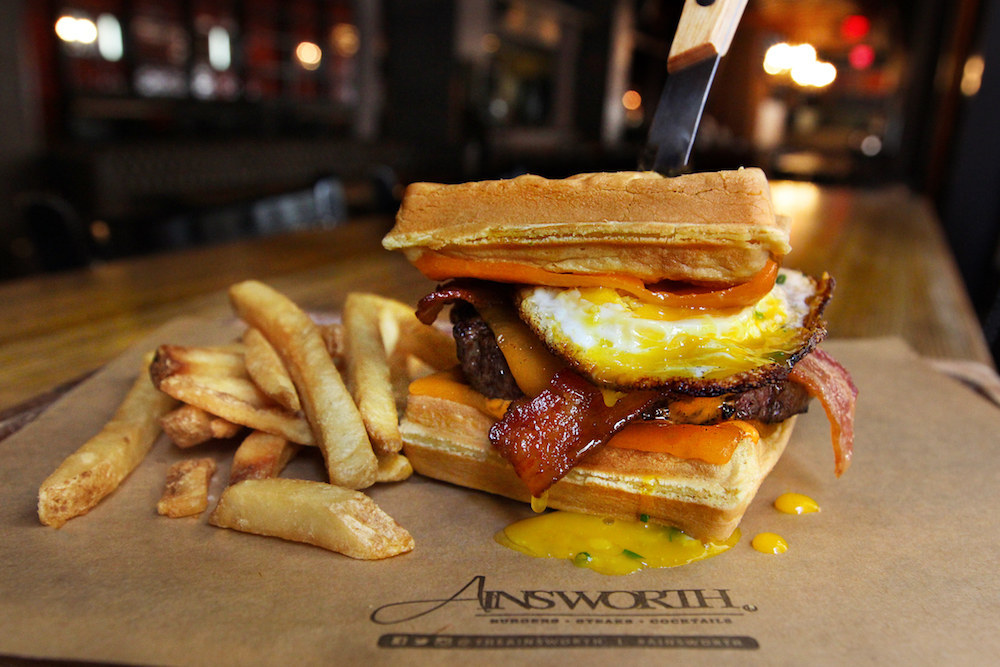 3.
The GRILLED CHEESE BURGER is literally a burger served between two grilled cheese sandwiches, with even more cheese melted on top.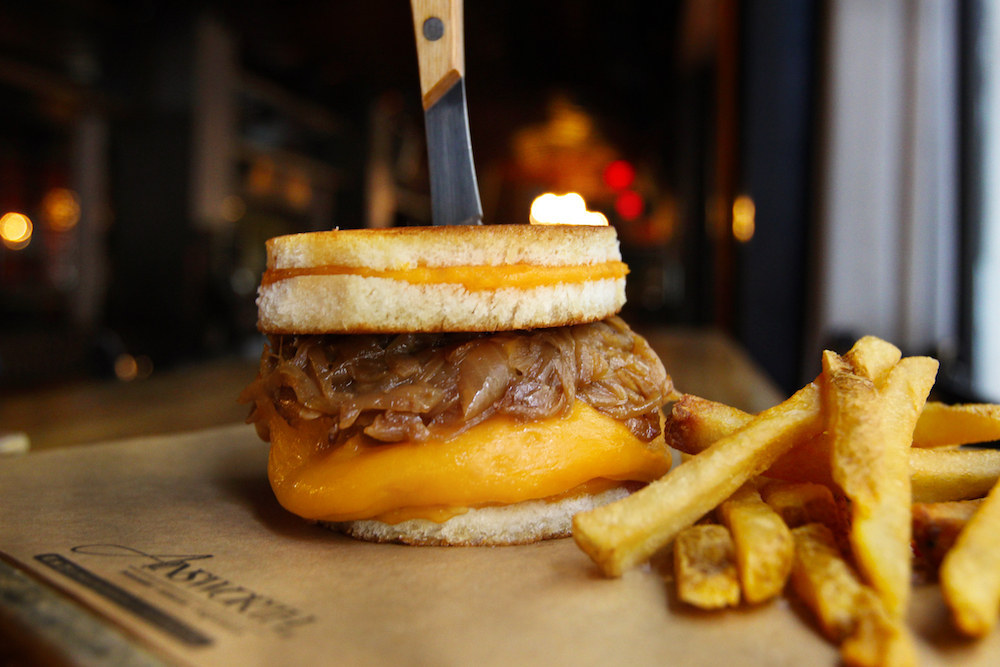 4.
The PIZZA BURGER is loaded with gooey mozzarella, pepperoni, and tomato sauce, and the whole thing is served on a buttery garlic bread bun.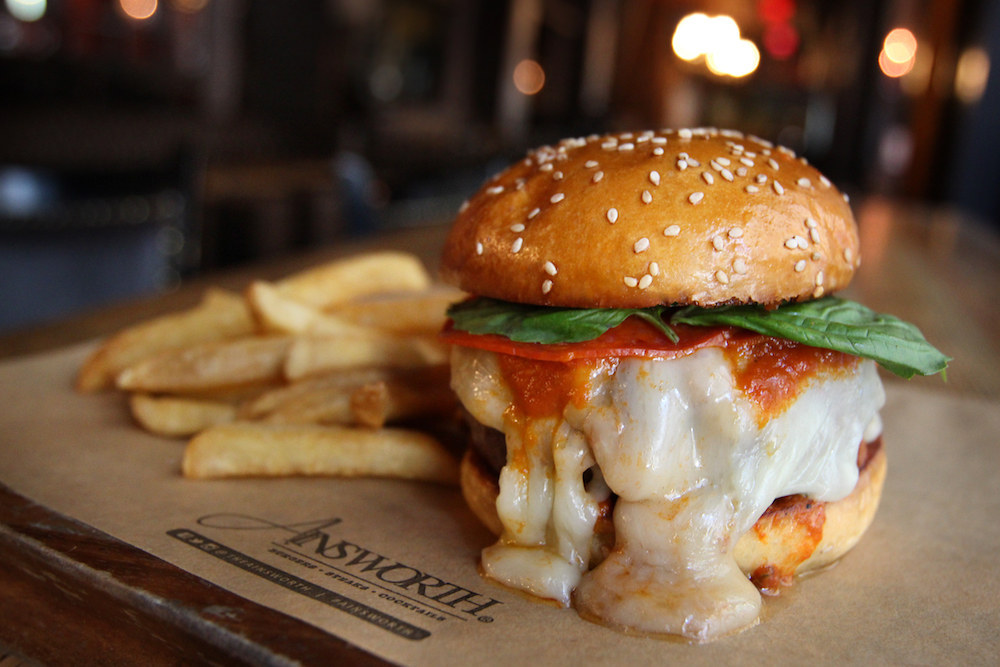 5.
The TACO BURGER is basically the best of two worlds, with a taco-seasoned patty, guac, tomato, shredded lettuce, cheddar, and chipotle mayo.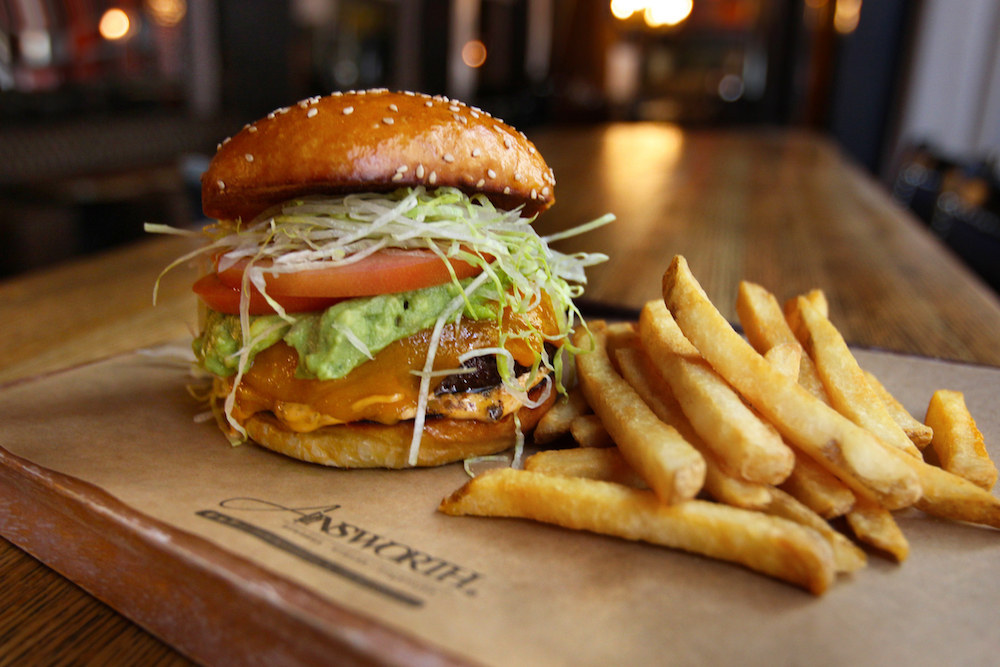 Oops. Something went wrong. Please try again later
Looks like we are having a problem on the server.
Which of these is worthy of being deemed the Official BuzzFeed Burger?

We'll announce the winner on BuzzFeed Food at the end of April, and the burger will be available at all Ainsworth locations in NYC starting mid-May.