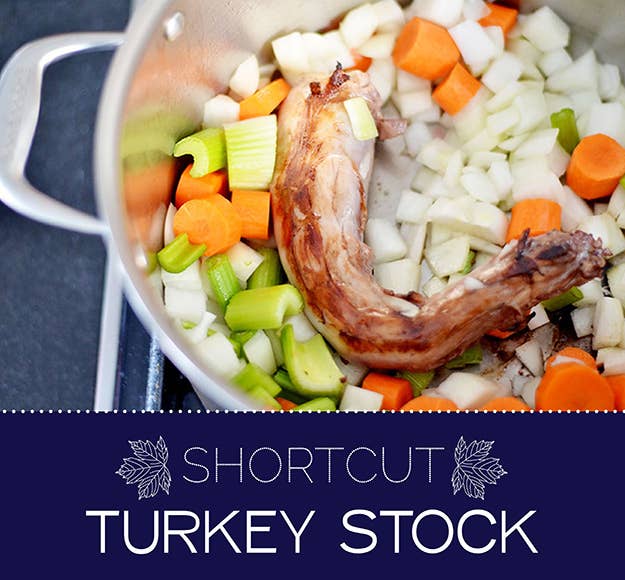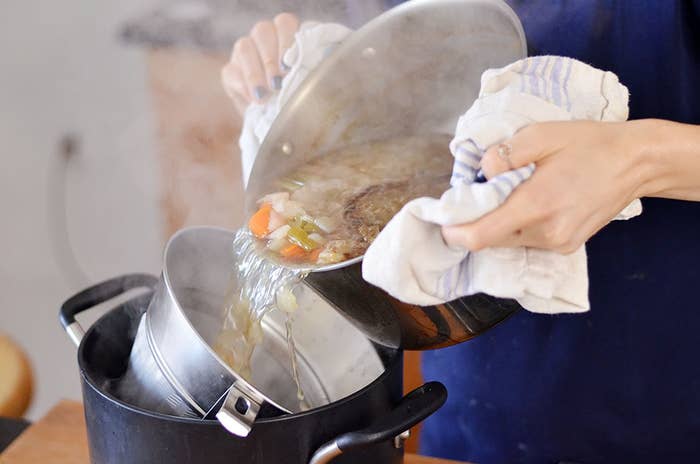 Chop carrots, celery, and onion, and remove the neck from the cavity inside the turkey.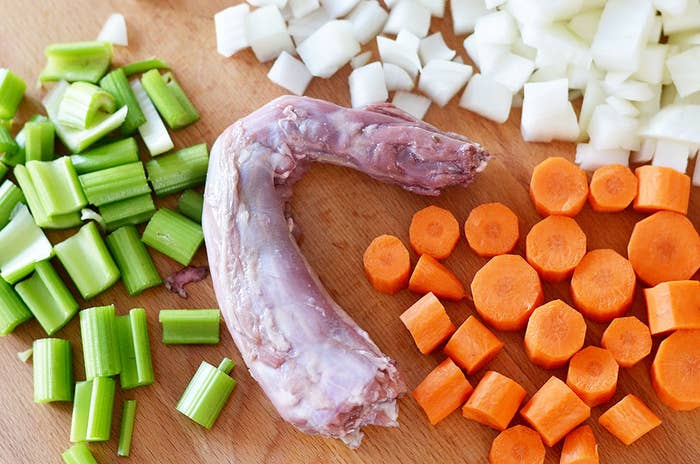 Heat a little oil in a large pot, then add the turkey neck and a teaspoon of salt. Cook the neck for about 3 minutes on each side until it's nice and brown.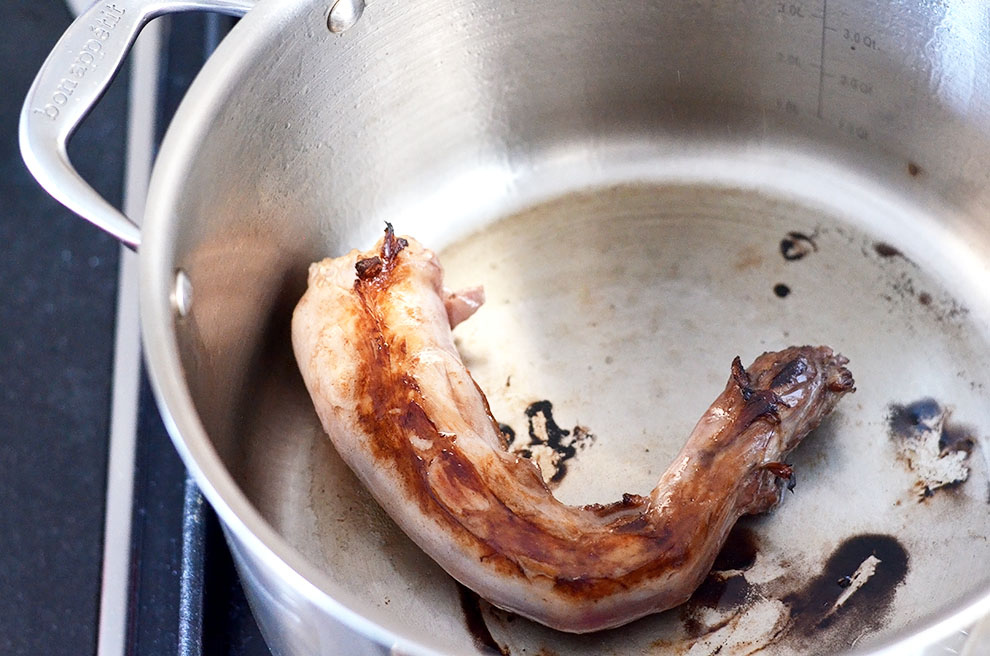 Add vegetables and another teaspoon of salt, turn heat to medium-low, and cook for about 8 minutes.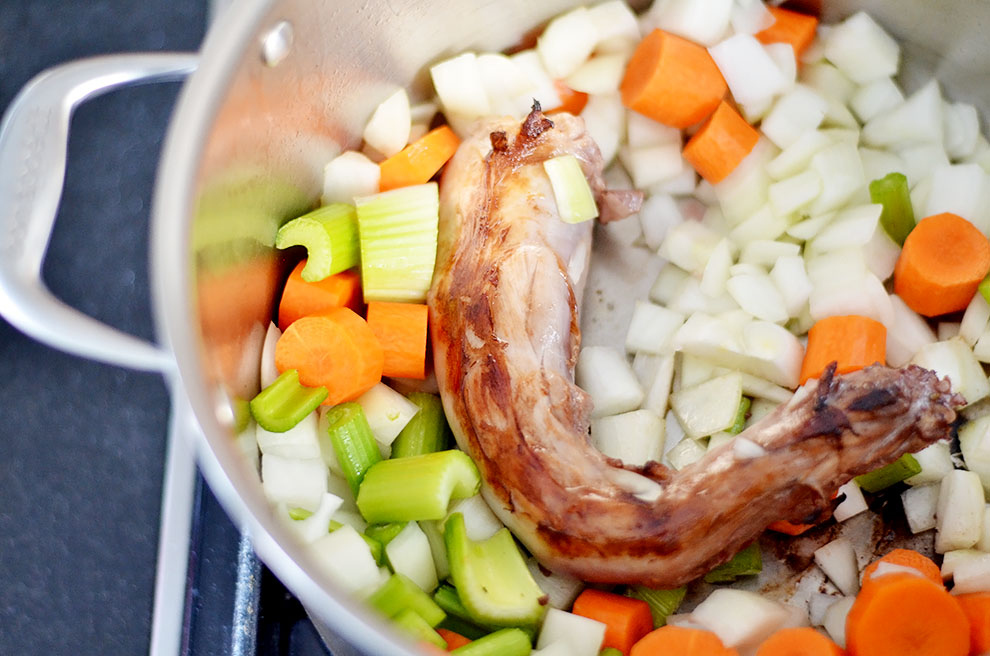 When vegetables are soft, add the wine.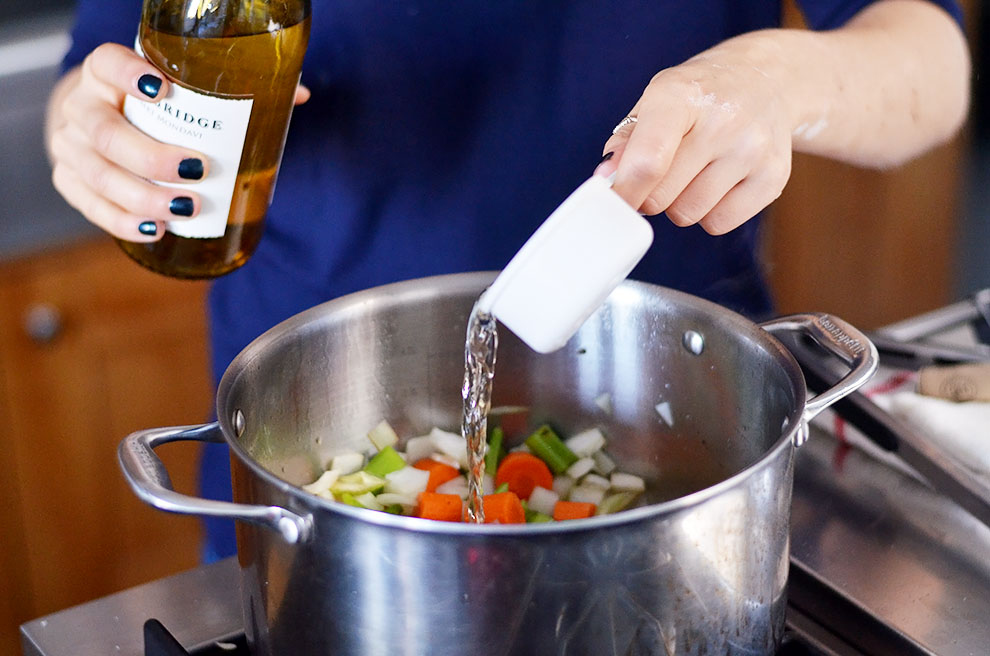 Let that simmer for about a minute, until wine is almost completely reduced.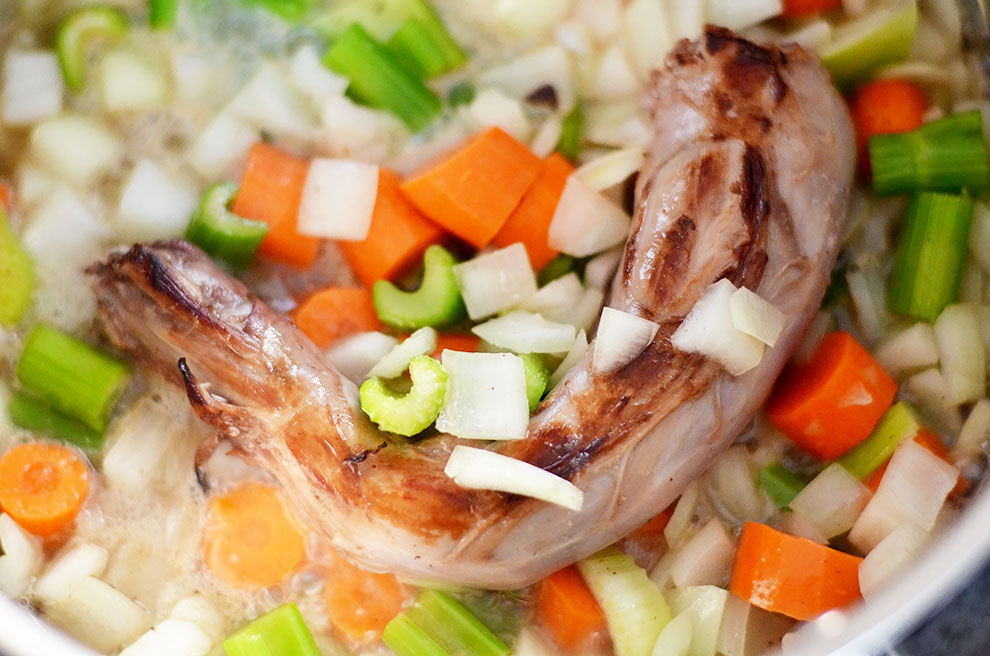 Then add store-bought chicken broth and some more salt. Bring to a boil, then reduce to a simmer.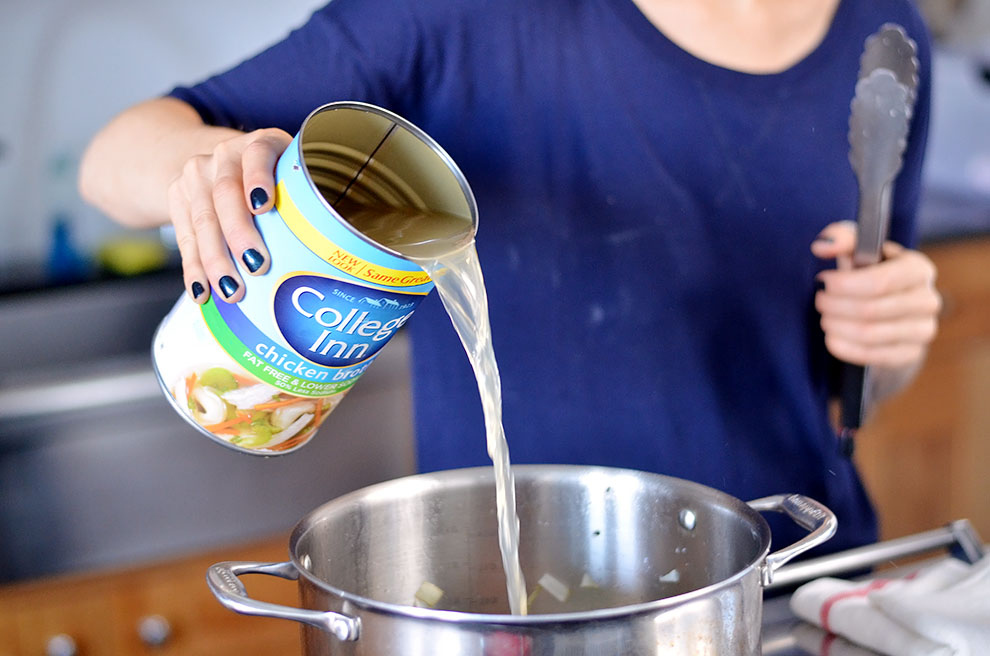 In about two hours, stock will be reduced by roughly half.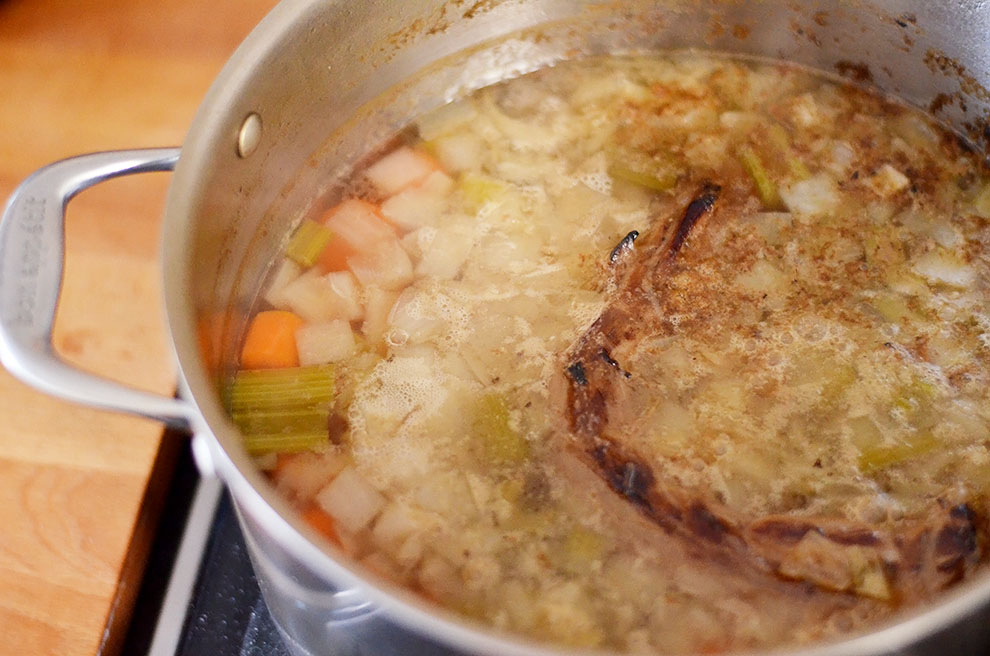 Strain through a mesh strainer into another large pot or a heatproof container. Discard vegetables and turkey neck.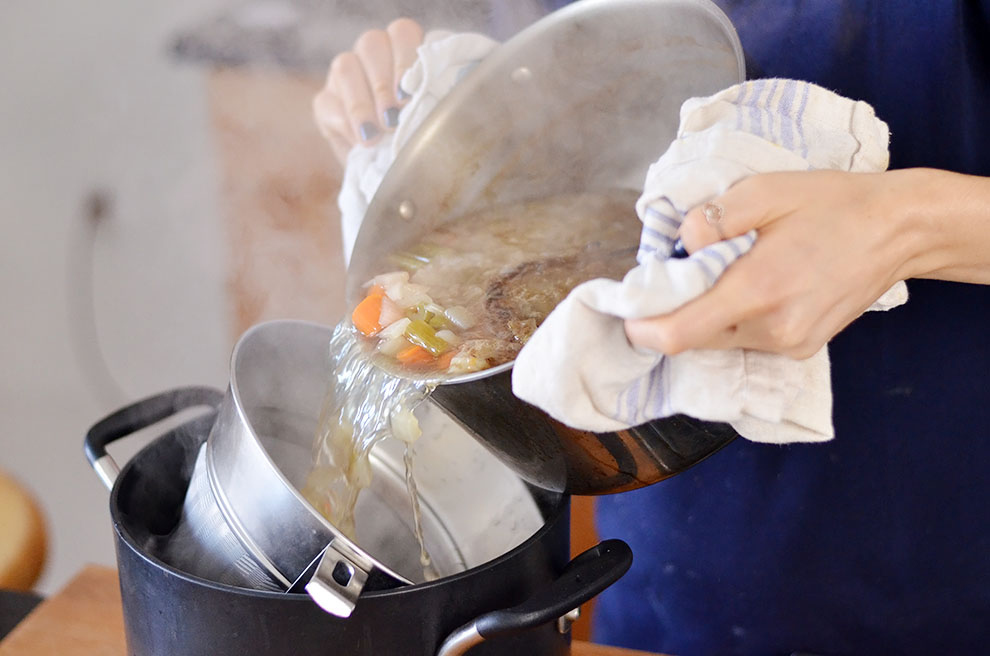 SHORTCUT TURKEY STOCK
Makes about 6 cups
INGREDIENTS
1 turkey neck, reserved from whole raw turkey
1 ½ cups chopped onion, from about 2 onions
¾ cup chopped carrot, from about 2 carrots
¾ cup chopped celery, from about 2 celery stalks
½ cup dry white wine*
12 cups (96 ounces) low-sodium chicken broth
3 teaspoons kosher salt
1 tablespoon Canola oil
*The wine doesn't have to be fancy, but it shouldn't be super gross, either: Don't use a wine you wouldn't want to drink.
Special equipment
Fine mesh strainer
PREPARATION
Heat oil in a large pot over medium heat. Add turkey neck and season with 1 teaspoon salt. Cook neck on both sides until golden brown but not burned (about 3 minutes each side). Turn heat down to medium-low and add onion, carrot, celery, and 1 teaspoon salt. Cook, stirring occasionally, until onions are soft, about 8 minutes. Add white wine and stir constantly for about 30 seconds. Add chicken broth and 1 teaspoon salt, then turn heat up to medium-high and bring to a boil, then reduce to a simmer and cook, uncovered, for about 2 hours, or until liquid has reduced by roughly half.
Strain liquid through a fine mesh strainer into a large heatproof container. Discard turkey neck and vegetables, and let stock cool to room temperature. Cover and refrigerate until needed.