Here are the ingredients you will need: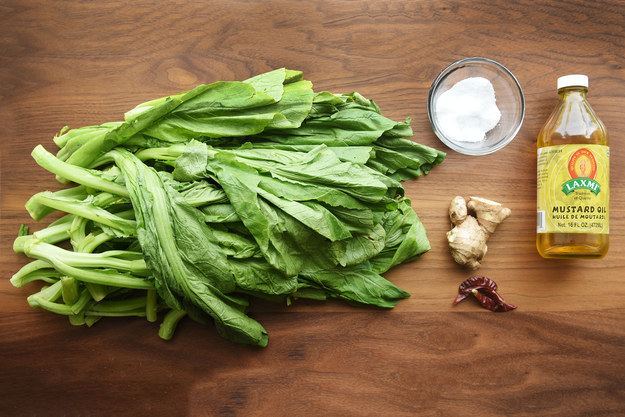 1.
Heat the mustard oil over medium-high heat, add the ginger and chiles and sauté until fragrant. Then add the mustard greens and salt.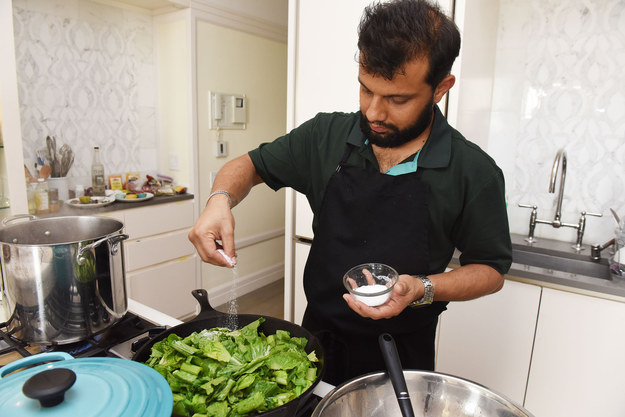 2.
Cook, stirring often, until the mustard greens are soft and wilted, about 5 minutes.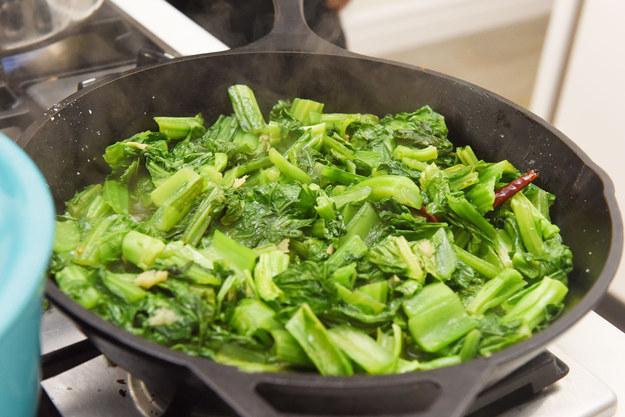 Serve immediately.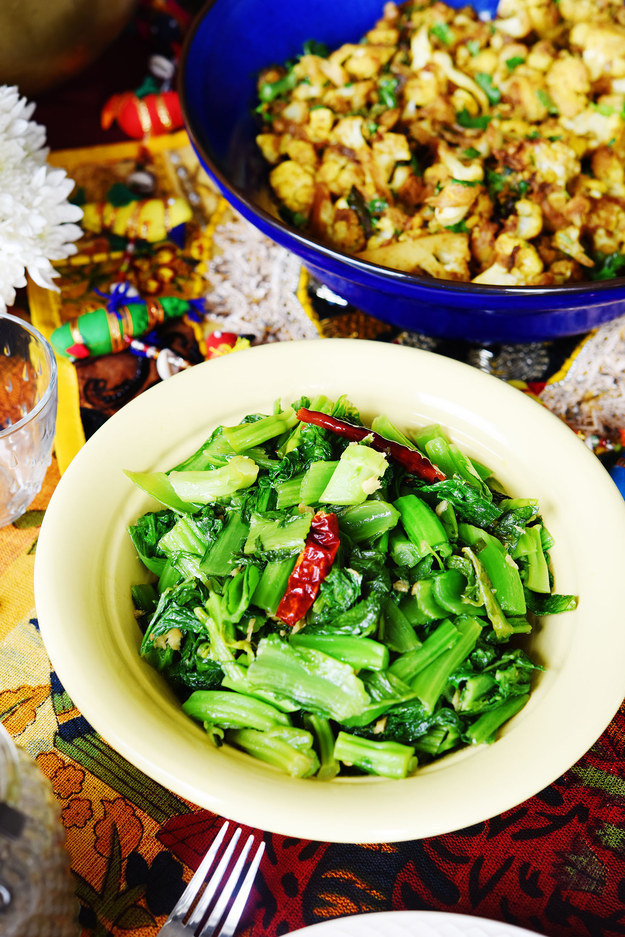 Spiced Mustard Greens (Saag)
Serves 10

Recipe by Anup Kaphle
INGREDIENTS
3 tablespoons mustard oil
1 2-inch piece fresh ginger, peeled and minced
4 bunches mustard greens, washed, dried, and chopped into 1-inch pieces
2 dried red chili peppers
1½ teaspoons kosher salt
PREPARATION
Heat the mustard oil in a large cast-iron skillet or a wok over medium-high heat and add the minced ginger and the dried red chile peppers. Cook, stirring constantly, until the ginger is light brown and fragrant, about a minute. Add the mustard greens and salt and cook, stirring often to toss the greens, until the greens are soft and wilted, 4 to 5 minutes. Transfer to a warm bowl and serve immediately.
Get the full Nepali goat curry dinner menu here.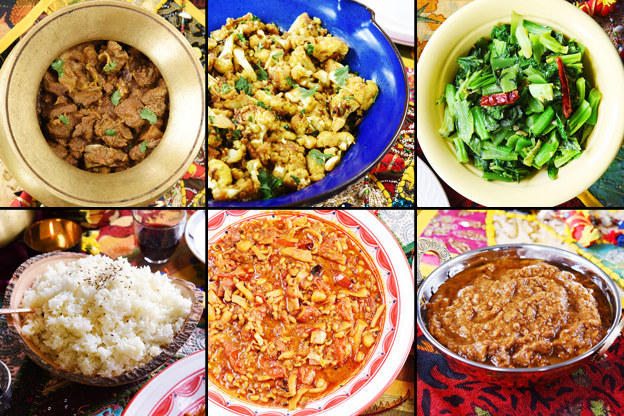 Looks like there are no comments yet.
Be the first to comment!