You'll Never Guess How We Made This Giant Pancake
Whoooa.
First of all, did you even know you could make pancakes in a rice cooker?! Well, you can, and here's how: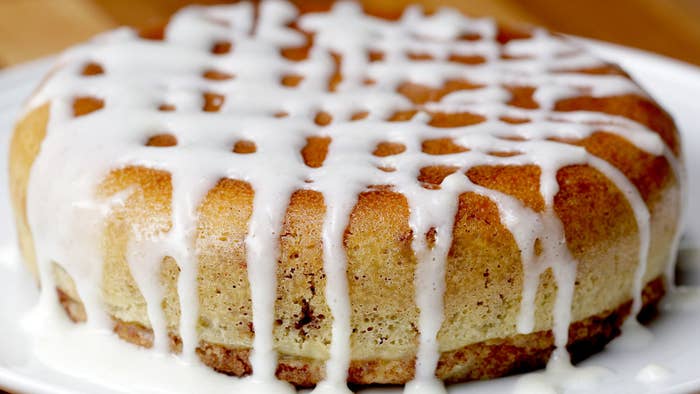 Rice Cooker Cinnamon Pancake
Recipe by BuzzFeed Tasty, inspired by Happy Slip
Servings: 4­ to 6
INGREDIENTS
Pancake Batter
1 ½ cups all­-purpose flour
3 ½ teaspoons baking powder
1 teaspoon salt
1 tablespoon white sugar
1 large egg
3 tablespoons unsalted butter, melted
1 ¼ cups whole milk
Brown Sugar Cinnamon Glaze
1 cup light brown sugar
½ cup unsalted butter, melted
1 tablespoon ground cinnamon
Cream Cheese Glaze
1 ½ cups powdered sugar
3 tablespoons whole milk
2 ½ ounces cream cheese, softened
INSTRUCTIONS
Pancake Batter
1. In a large mixing bowl, sift together flour, baking powder, salt, and sugar. Add the egg, melted butter, and milk until combined.
2. Pour the batter into a rice cooker, then pipe the brown sugar cinnamon glaze (recipe below) on top.
3. Cook on regular for approximately 45 minutes, then remove the pancake from the rice cooker and flip it onto a plate, with the underside facing up. Let the pancake cool slightly, then drizzle with cream cheese glaze (recipe below).
Brown Sugar Cinnamon Glaze
Mix brown sugar, cinnamon and melted butter until combined. Pour mixture in to piping bag. Pipe glaze into pancake batter after it is poured into rice cooker.

Cream Cheese Glaze
Whisk cream cheese and milk with hand mixer until creamy. Add powdered sugar and whisk until smooth. Drizzle over pancake.
There are also TONS of other surprising things you can make in your rice cooker. Here are some more ideas:
1.
Poached fruit, for a healthy but classy dessert.
2.
Mac and cheese (from scratch!)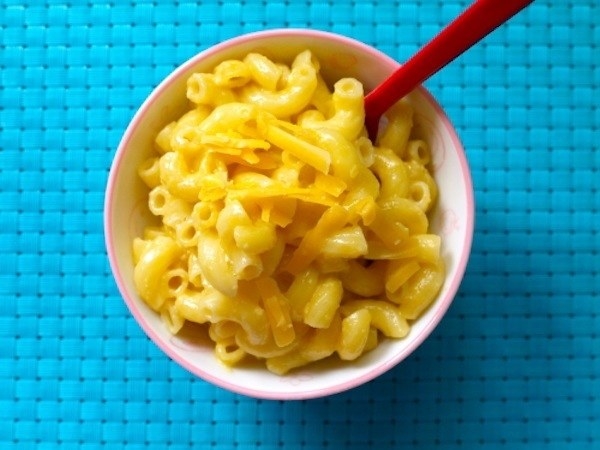 4.
An easy weeknight pasta and veggie dinner.
5.
A healthier version of the broccoli-cheddar casserole your mom used to make.
7.
Perfectly cooked steel-cut oats.