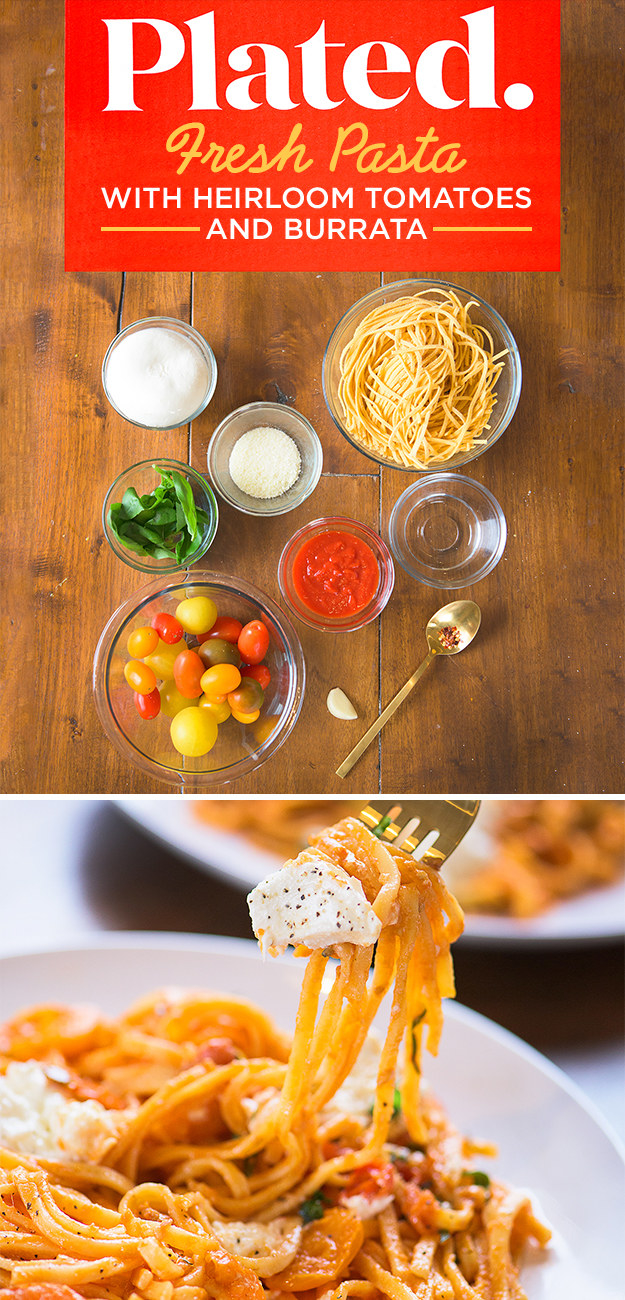 But shopping for ingredients can be kind of a pain, and sometimes you end up with so much food that you have to throw stuff away.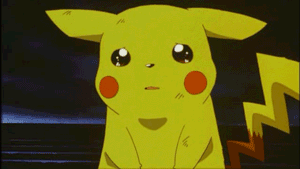 Which is why we like Plated, a meal kit delivery service that will deliver pre-measured ingredients right to your door!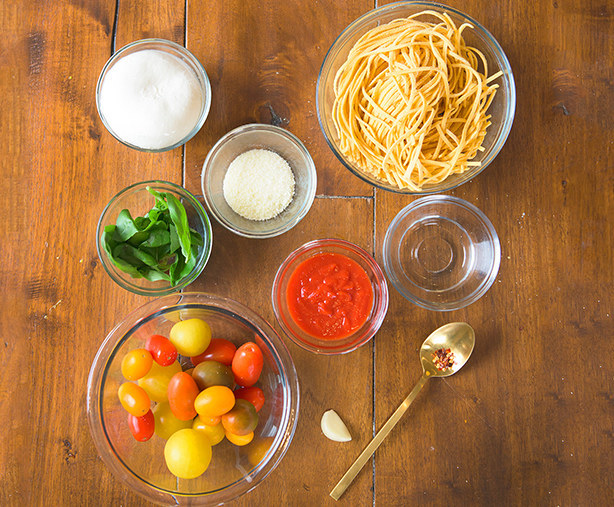 In fact, we like them so much that we made a video of their fresh pasta with tomatoes and burrata:
The dish takes less than 15 minutes to throw together, and it couldn't be easier. Start by sautéeing garlic and red pepper flakes in a little olive oil, then add heirloom cherry tomatoes.
Then you'll add a little wine, tomato purée, and a single basil leaf. That'll all come together to make a thick, flavorful sauce.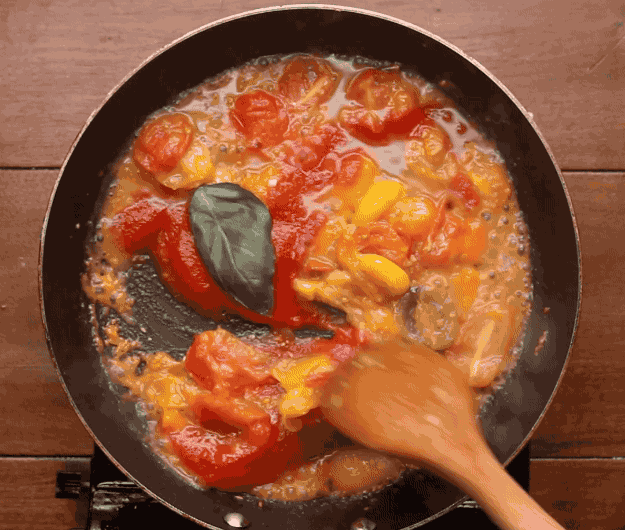 Once the sauce is ready, throw in some ~fresh~ spaghetti, because this dish is fancy.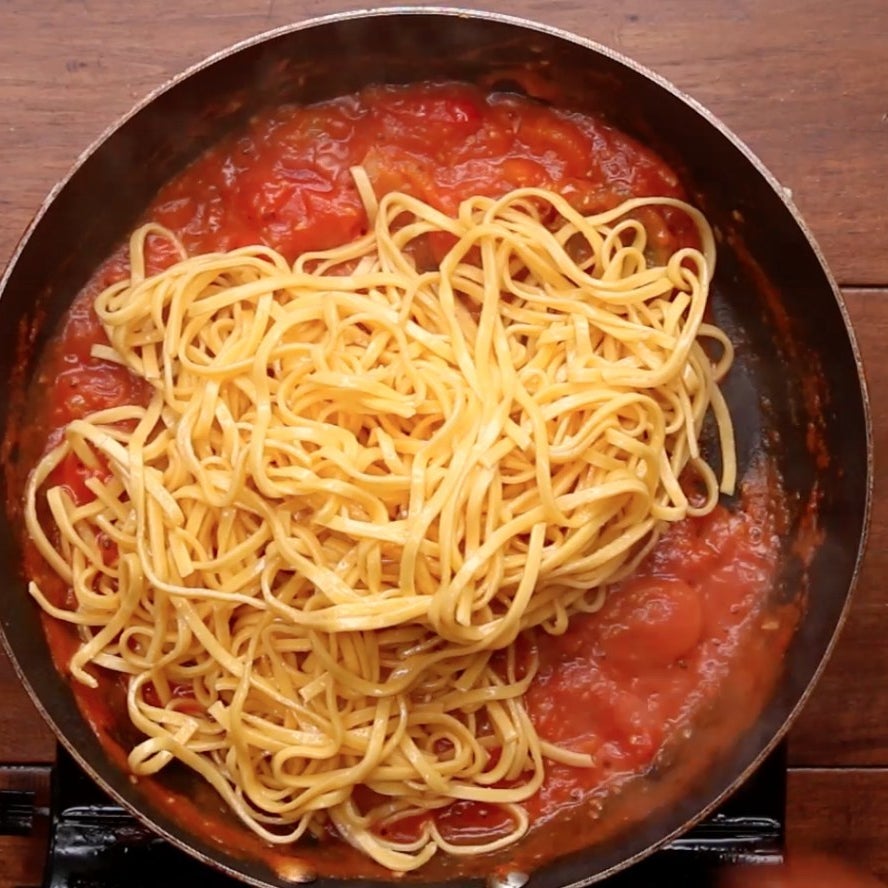 The pasta in this meal kit will arrive fresh, not dried, which means a) it'll taste better and b) it'll only take three minutes to cook in boiling water.
Finally, you'll plate the spaghetti with a hefty pile of fresh burrata and some more basil.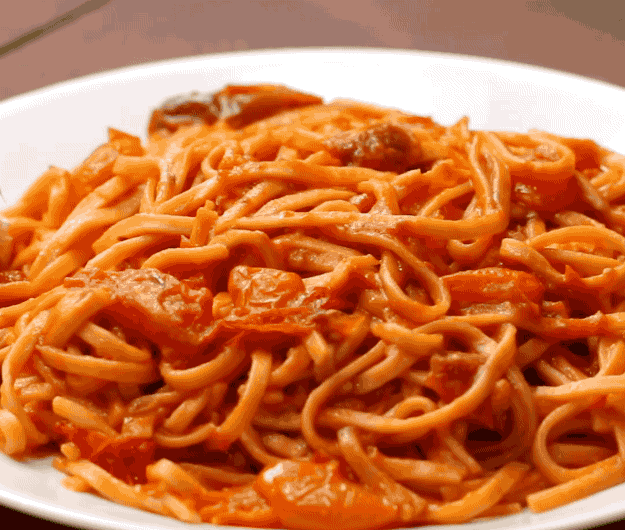 Bon appétit!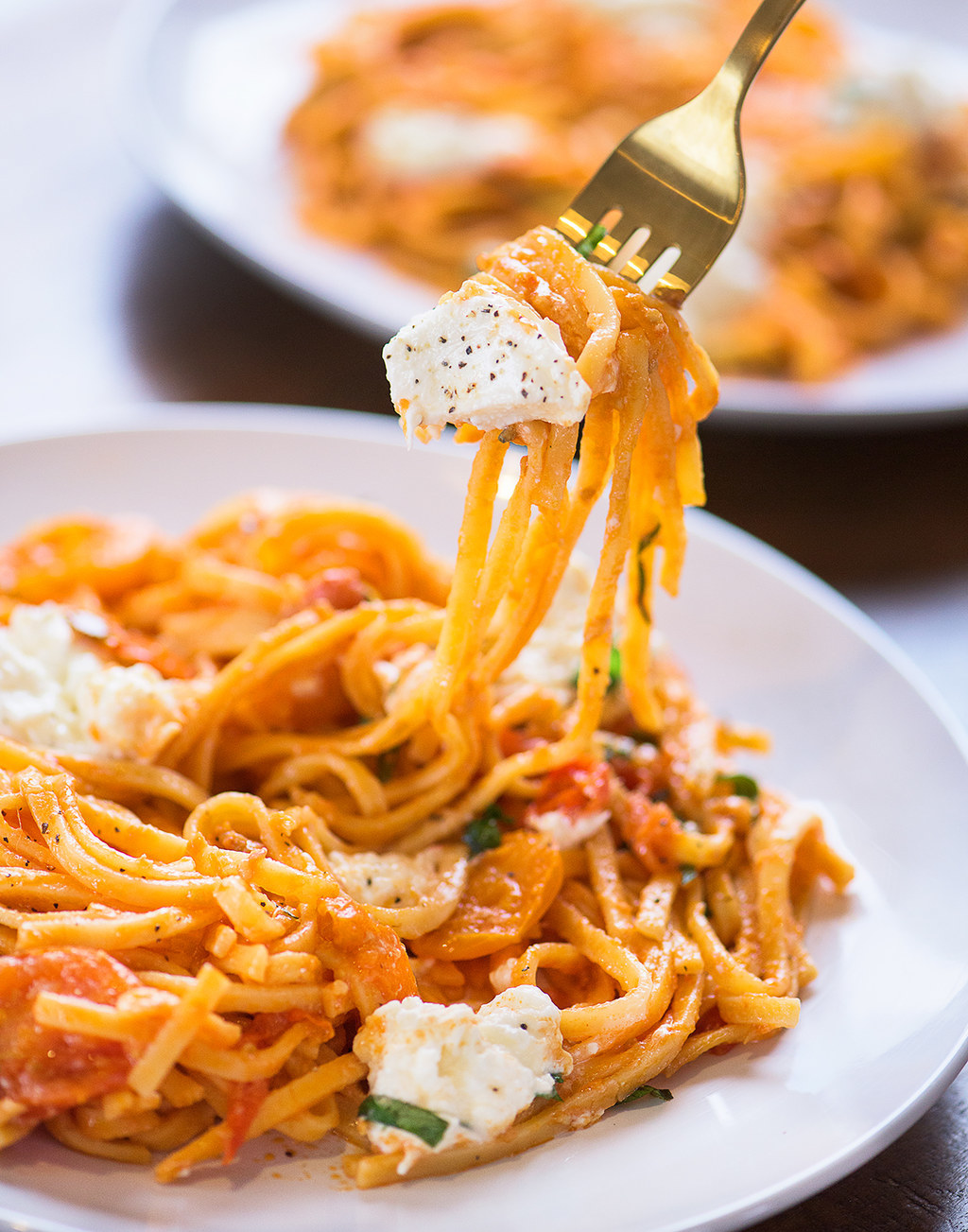 The ingredients to make this pasta (and two other meals) can be shipped to you from Plated. Order by 12pm EST Tuesday 6/21 to get a free dinner for two with your first delivery.
Order your box here. BuzzFeed may get a small cut of sales.